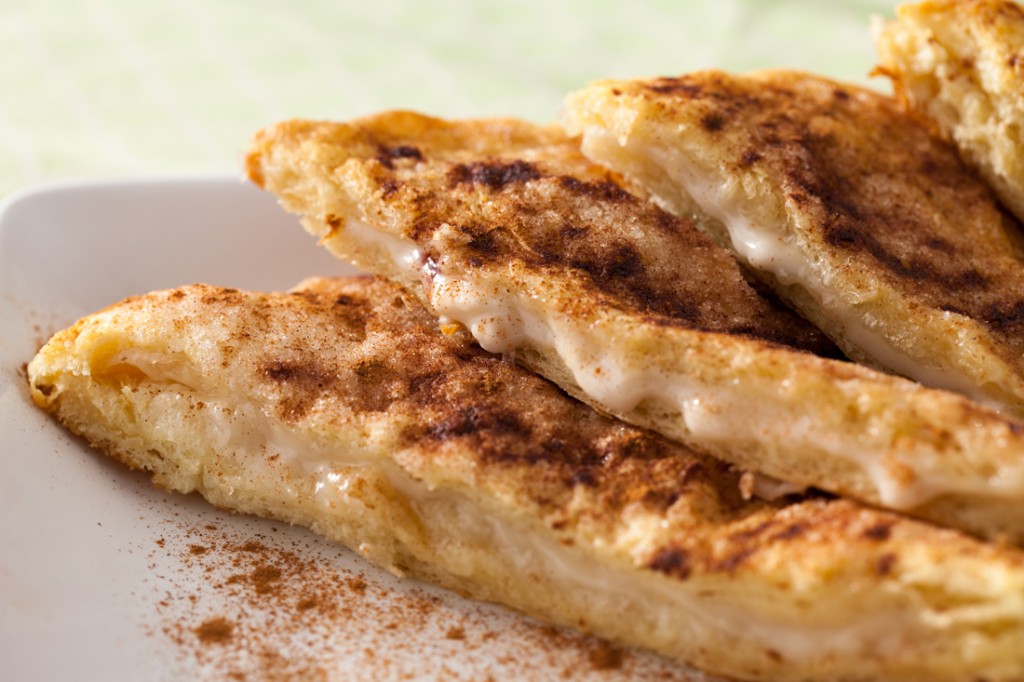 Easy? Check. So freakin' good they'll blow your mind? Check.
Maybe I keep saying this, but it's true- put a plate of these out at a party, and don't tell anyone they're vegan… NO ONE will ever suspect. The Sopa is made out of Pillsbury crescent roll dough, so it's got that yummy almost buttery flavor going on. The cream cheese filling tastes exactly like cheesecake, only softer. So creamy, so good. The cinnamon sugar on top makes it pretty AND gives it that extra layer of flavor.
These took me about 10 minutes to throw together, and then they baked for another 20. Almost as soon as they went in the oven they started filling the house with their fabulous scent. I'll be bringing these to my next holiday party, you can count on it!
The filling is so sweet and creamy and cheesecake-y!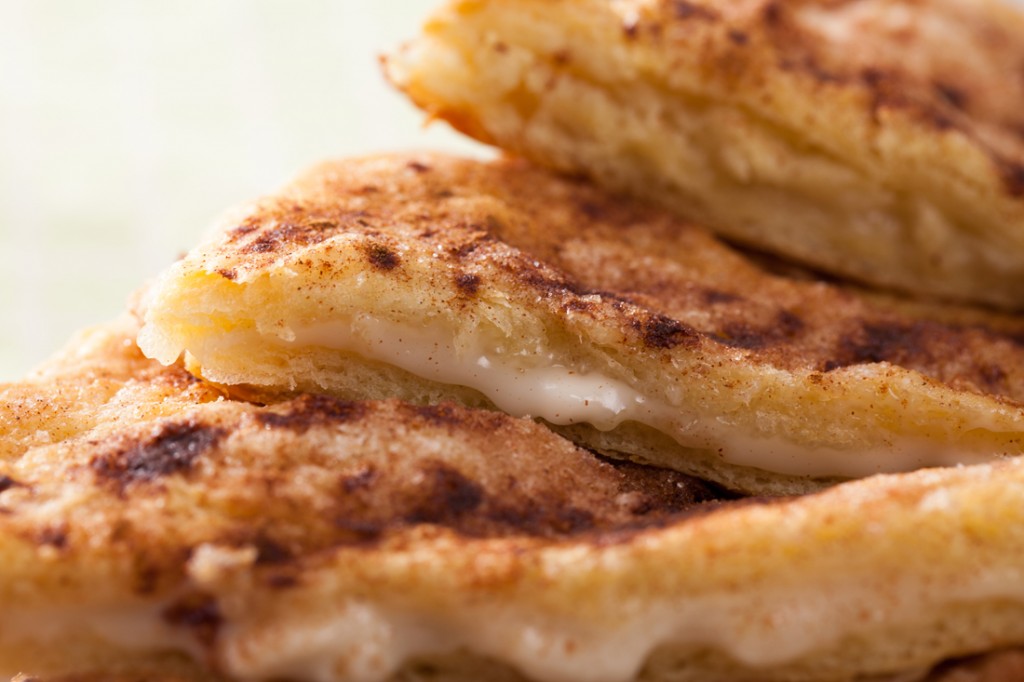 And lest we forget the rich, buttery crust…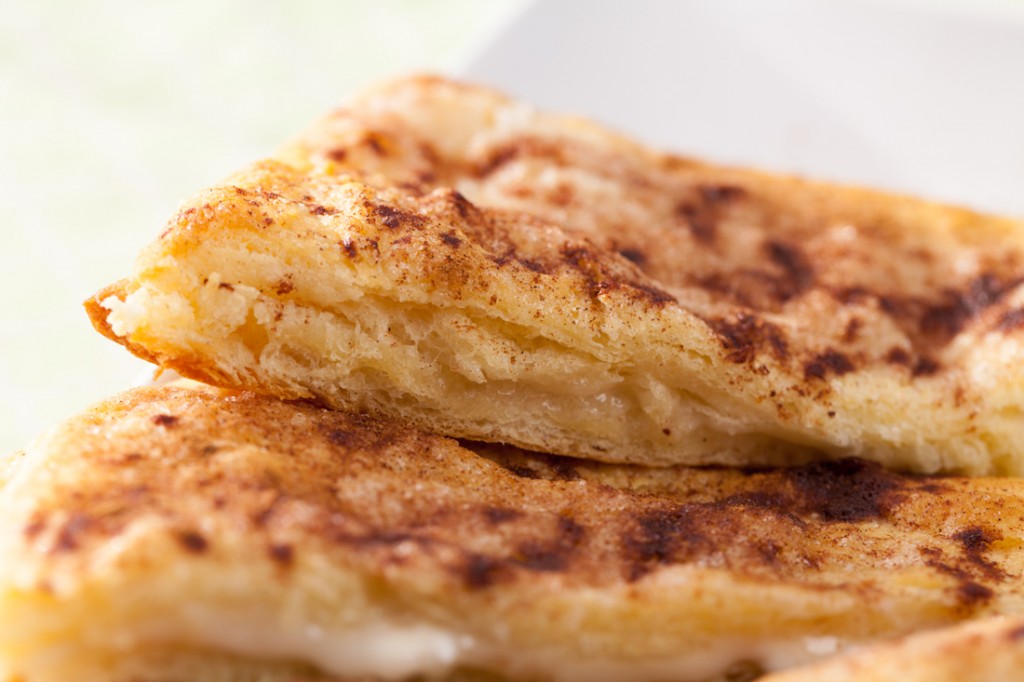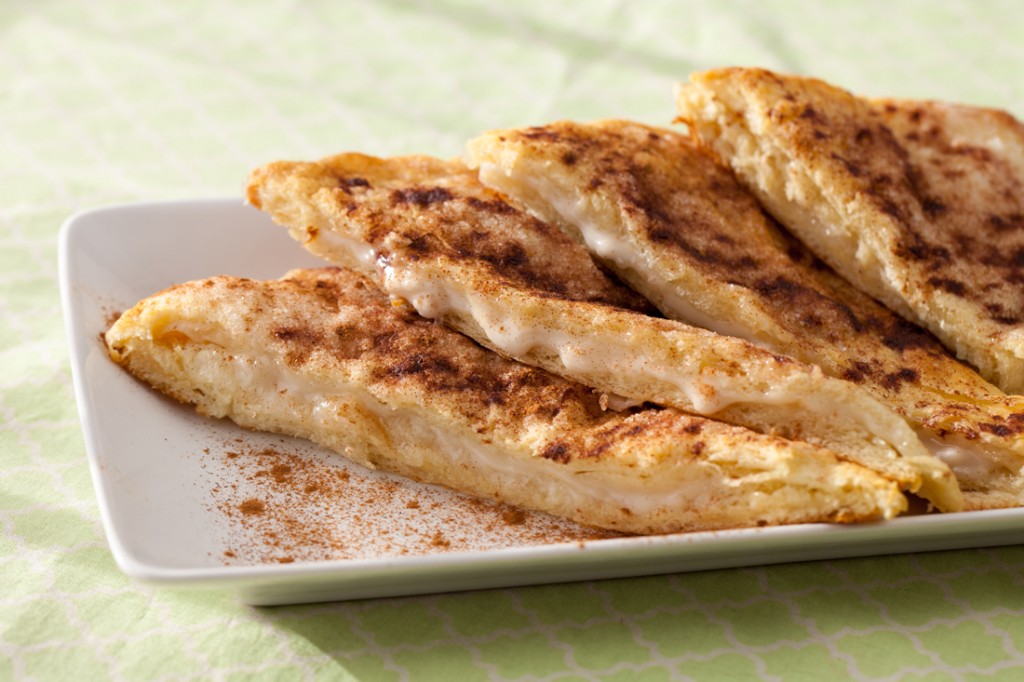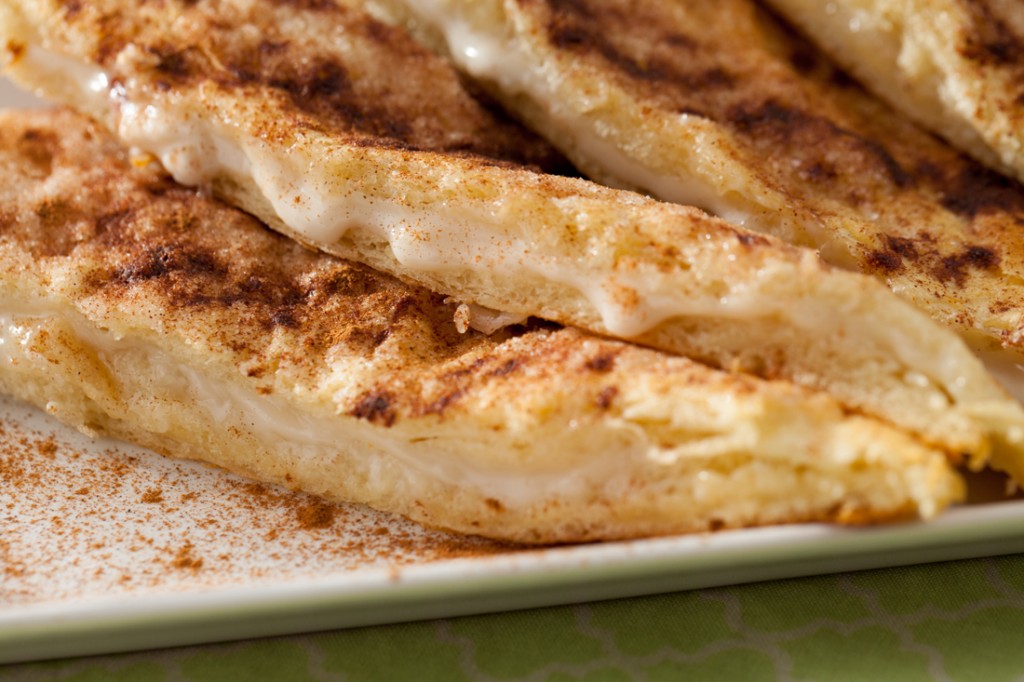 And please, before anyone tries to drop some knowledge on us, Pillsbury Crescent Rolls are vegan. Deal with it.
---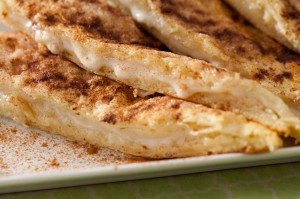 Vegan Cheesecake Sopapillas
2014-11-18 14:55:10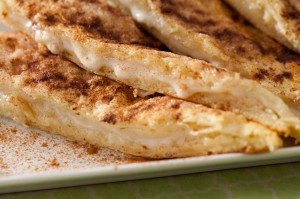 Ingredients
2 cans Pillsbury Crescent Dough sheet OR Rolls
1 8oz container vegan cream cheese, softened
1/2 cup sugar
1/8 cup earth balance, melted
Cinnamon & sugar for sprinkling
Instructions
Preheat oven to 350.
Roll the dough from one can out as thin as you can, big enough to cover an un-greased cookie sheet.
Stir the cream cheese and sugar together in a small bowl then spread evenly over the dough. Top with the remaining dough (also rolled out). Brush the melted butter on then sprinkle with cinnamon and sugar. Bake for about 20 minutes or until the dough is starting to brown, then same you would if making the crescent rolls. Allow to cool for a few minutes before you slice into squares or triangles. Enjoy!
Notes
These are best served at room temperature!
Adapted from My Yellow Umbrella
That Was Vegan? http://www.thatwasvegan.com/