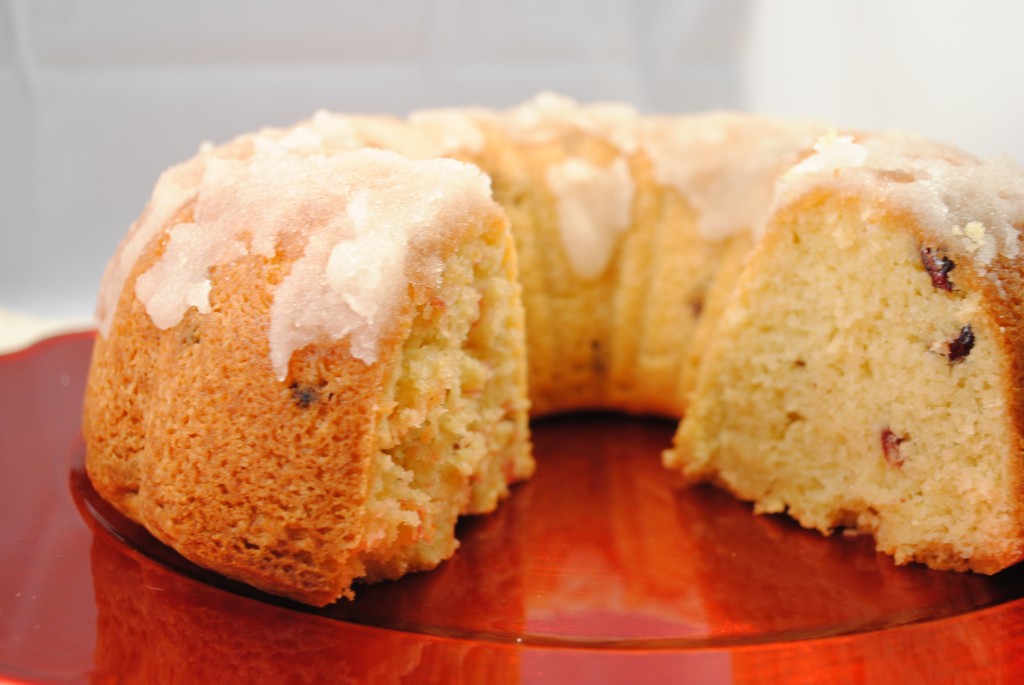 I'm totally in the holiday spirit, but something was missing… this pound cake!
Yesterday was a snow day (according to me, when I called in to work), so I took that opportunity to do some baking, and… ta da! It was difficult to not just drink all the So Delicious nog, but I managed to save some for this scrumptious pound cake. And some rum, too 😉 The cake itself doesn't taste overly rum-y, even after I mixed some in with the 'nog, but boy oh boy can you taste the rum in the glaze!
Rum = Yum in my book!
My cake came out a bit dense, but that could be blamed on my lack of baking skills or even just the fact that I live at 6,700 feet. FYI, you wont find a ton of baking recipes on this blog for that very reason. Baking at this altitude will break your heart! Anyway, I know most of you don't live waaaaay up here with me, so please make any necessary adjustments. I want this cake to turn our beautifully for you!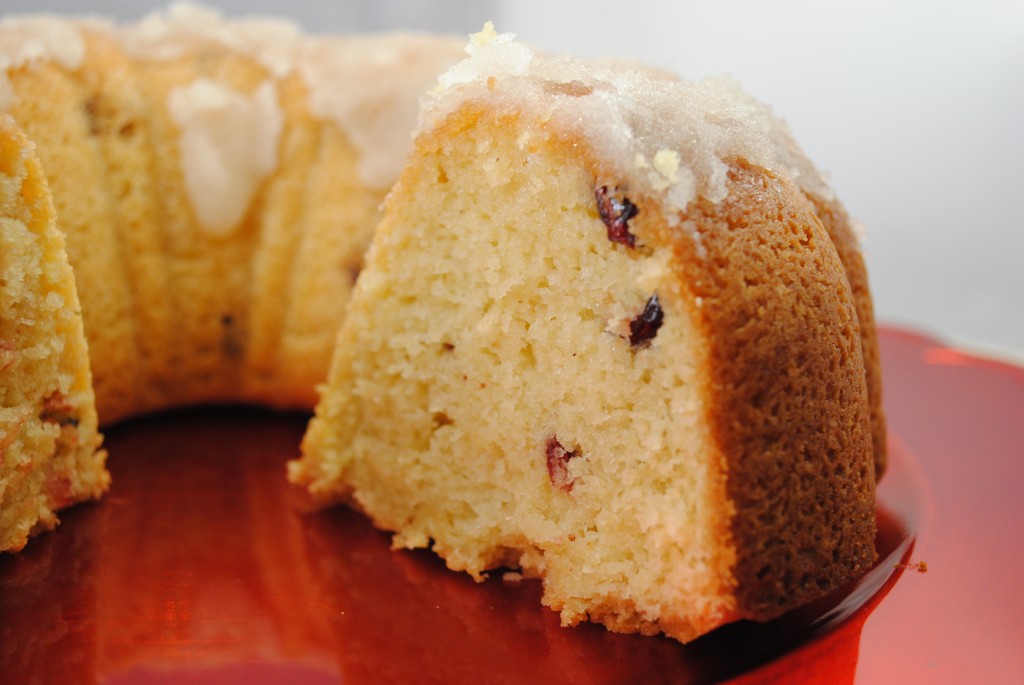 I hope you're all enjoying your holidays and stuffing your faces with as much vegan goodness as you can get your hands on!
---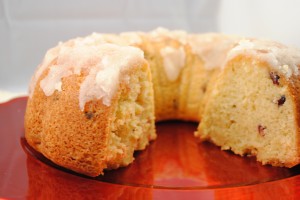 "Rum-nog" Pound Cake with Cranberries
2014-11-17 14:40:22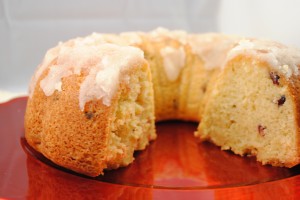 Cake
2 3/4 cups AP flour
2 teaspoons baking powder
1/4 teaspoon salt
1/4 teaspoon nutmeg
1 cup Earth Balance at room temperature (Approximately 2 sticks, plus a little more)
2 cups granulated sugar
EnerG replacement for 3 eggs
1 cup So Delicious Nog (you could totally mix a little rum in here, too!)
1 teaspoon vanilla extract
3/4 cup dried cranberries, tossed with 1 teaspoon AP flour
Crystal Rum Glaze
3/4 cup granulated sugar
2 tablespoons dark rum
2 tablespoons water
Instructions
Preheat oven to 350. Butter and flour a 10-cup capacity ring or bundt pan.
In a medium bowl, sift together the flour, baking powder, salt and nutmeg. Set aside.
In the large bowl of an electric mixer, cream EB on medium-low speed until smooth. Gradually add the sugar then continue beating until light and fluffy, about 5 minutes. Scrape the side of the bowl.
Beat in the egg replacer, one third at a time, and scrape the sides of the bowl occasionally. On the lowest speed, add the flour mixture in four additions alternately with the 'nog in three additions, beginning and ending with the dry ingredients. Scrape the sides of the bowl again. Beat in the vanilla. With a rubber spatula, gently fold in the cranberries. Spoon the batter into the prepared pan and smooth the surface.
Bake for 55-60 minutes or until the cake is golden and risen and a skewer inserted in the center comes out clean. Cool in the pan over a wire rack for 10 minutes – in the meantime, make the glaze: place the sugar, rum and water in a small bowl and mix to combine.
Carefully unmold the cake onto the rack and, using a pastry brush, coat the top and sides of the cake with the glaze. Cool completely before slicing and serving.
Notes
Keep in mind this recipe was adapted to work at high altitude!
Adapted from Technicolor Kitchen
That Was Vegan? http://www.thatwasvegan.com/