Remember when I mentioned that the hubster and I had a romantic, food-filled New Year's Eve at home? Well, here's what we ate… "Turkey" Tempeh, Maple-Glazed Brussels Sprouts, Cornbread Stuffing with Tofurky sausage, mashed taters and cranberry sauce. If it sounds a bit Thanksgiving-y to you, that's because it was, but what can I say? The holidays were *almost* over, but we just weren't done stuffing our faces yet!
The Turkey Tempeh turned out okay, but not as good as I hoped. The flavor was great, but the texture was a little off. I feel like I'm not very good at preparing tempeh, so I take full blame for the results. Check out the original recipe, it'll probably turn out better for you. Also, please don't judge me for serving canned cranberry sauce… it's the only kind he really likes!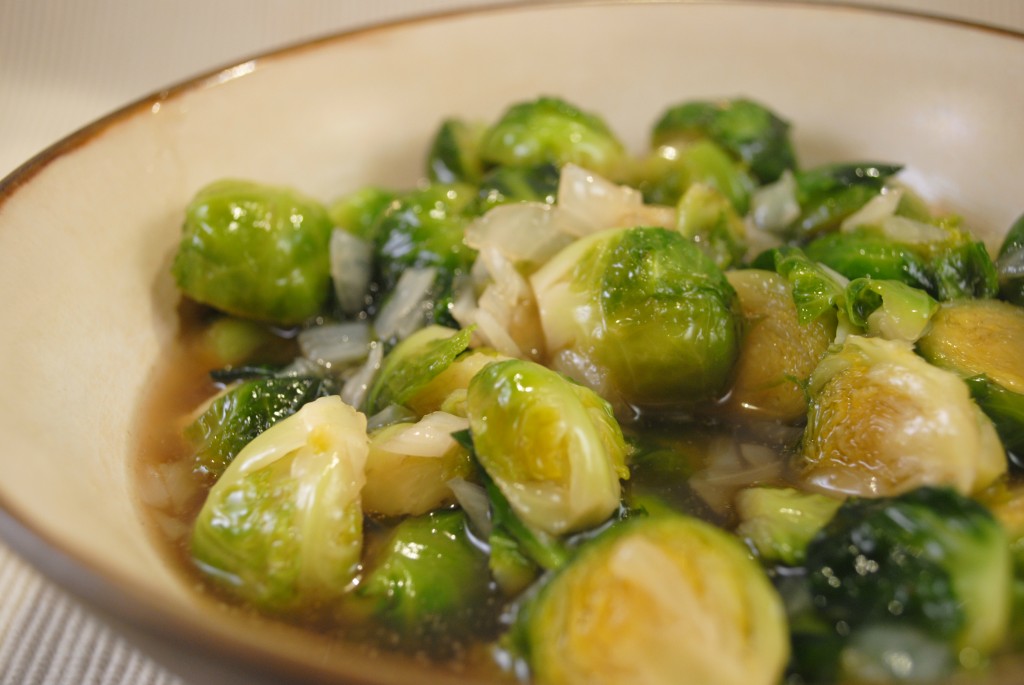 The Brussels were AMAZING! I'm firmly of the belief that maple syrup makes everything better though, so that didn't surprise me. I'll even admit that I was munching on these little suckers the next morning, straight out of the fridge- and they were just as yummy cold! My recipe, adapted from the one in Forks Over Knives, is below. Give 'em a try! This was my first time preparing brussels at home, and this recipe is super easy.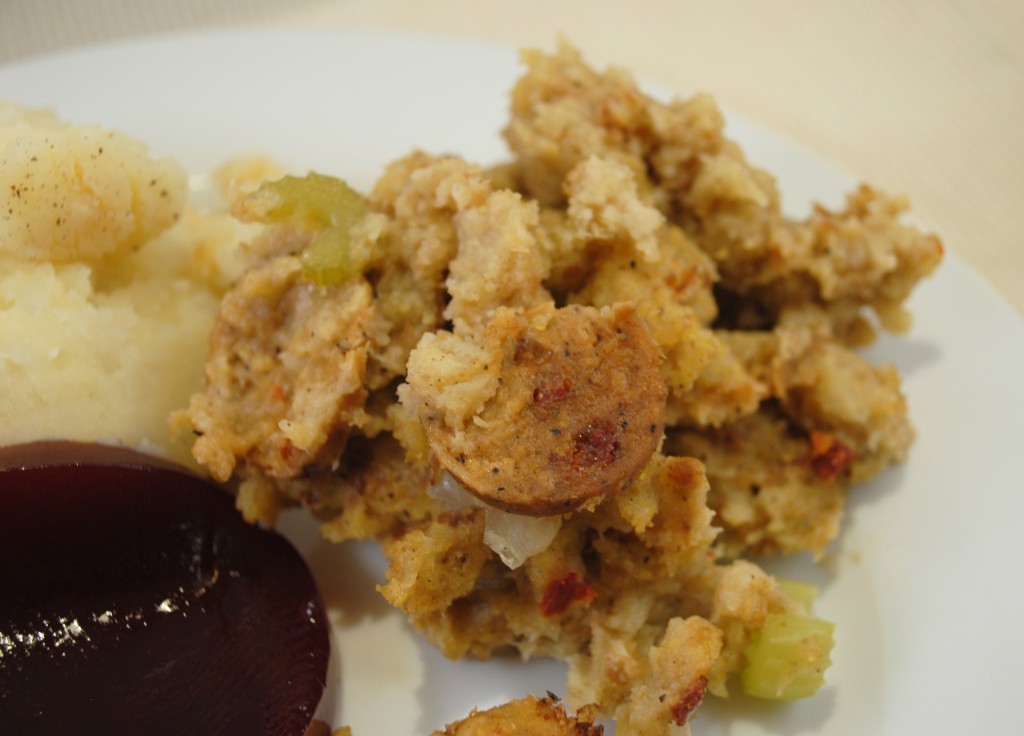 The Cornbread Stuffing was also a hit. I had seen the (non-vegan) version on Pinterest and had been thinking about making a compassionate version for a while. That recipe is also below. Like all stuffings it was ridiculously filling, but also really good. The cornbread is a nice change from the traditional stuffing, and of course the Tofurky gives it that extra "oomph". The celery and onions let you pretend that it's a little healthier than it actually is 🙂
---
---