These pretty babies have been on my mind for at least 2 months. I never made them, but I thought about them an awful lot. Puff Pastry is so delicious, and even if you're too lazy busy to make your own from scratch, Pepperidge Farms has been kind enough to produce a vegan version for us. Healthy? Ehhh… but at least it's vegan!
I don't know what took me so long to finally make these, but they're everything I thought they'd be. The puff pastry is rich, almost buttery. The filling is my Butternut Squash Mac n' Cheese which is delicious beyond belief. So creamy and gooey… but don't take my word for it, just look at that picture! The rich Daiya cheese sauce is just oooozing out of there. Perfection! I used just one sheet of the puff pastry, rolled out thin, and got 6 of these "hot pockets". Each one is really 2 bites, or 3 if you're dainty.
I made them with Happy Hour in mind, but they would also make nifty lunches, if you had a toaster oven at work to heat a couple of them up in.
One word of caution… puff pastry is flammable, as is parchment paper. Please just keep that in mind in case you should, oh, I don't know… try to brown the tops under the broiler. Just sayin'.
---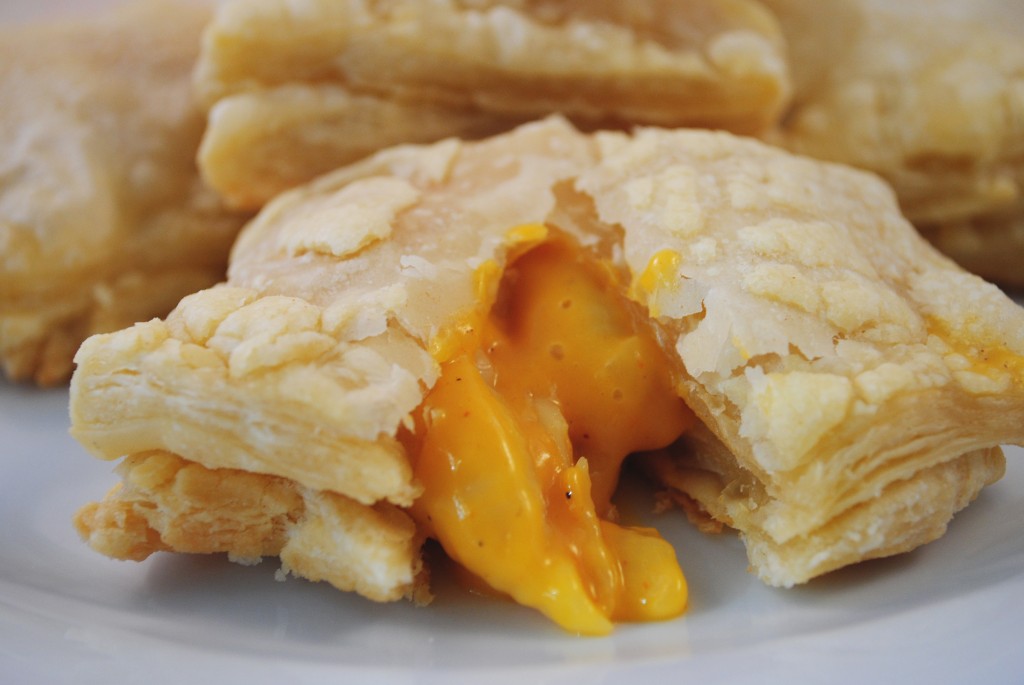 Butternut Squash Mac n' Cheese Bites
2014-12-08 17:46:43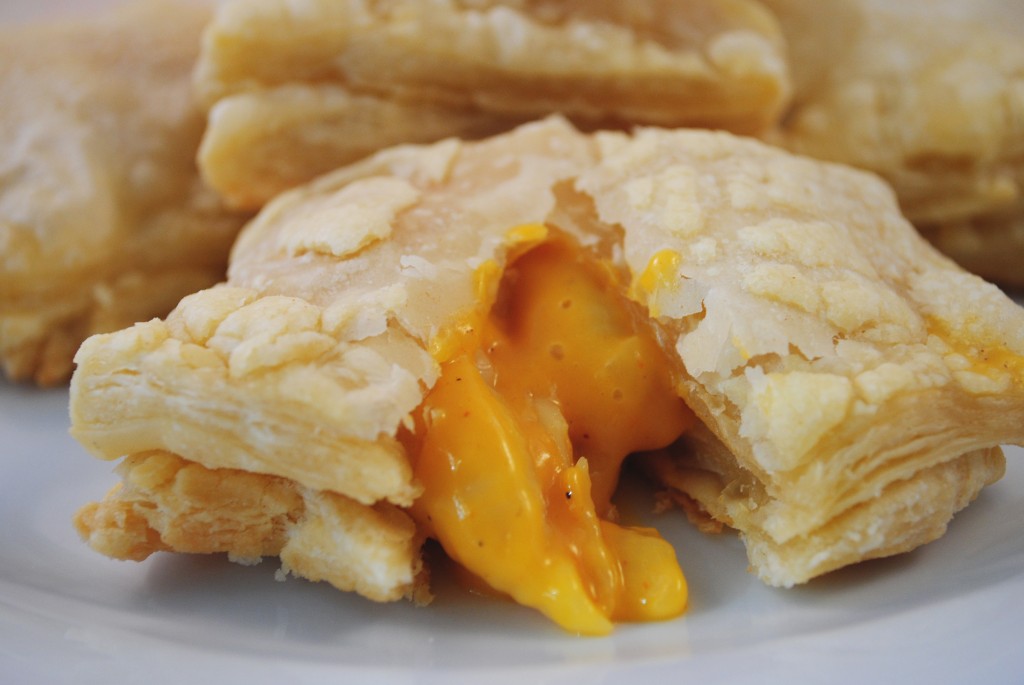 These are pretty much guaranteed to blow your mind!
Ingredients
1/2 Batch of Butternut Squash Mac n' Cheese (Or make a full batch and double your "bites"!)
1 sheet of Pepperidge Farm (or your own homemade!) puff pastry
Flour, parchment paper & cooking spray
Instructions
Roll out the puff pastry on a floured cutting board, and cut into 3x5 inch rectangles. Don't use too much flour or the taste of it will get into your pastry.
Using one of those larger soup spoons, place one heaping spoonful onto each rectangle, towards one end, and then pinch the 3 edges shut, crimping them like a pie crust.
Place the little masterpieces onto a parchment lined baking sheet, and just *mist* the top with a little cooking spray.
Bake at 375 degrees, 18-20 minutes or until the top turns a beautiful golden hue.
That Was Vegan? http://www.thatwasvegan.com/