This contest is now closed, and our winner is… Rachael from Passing Daisies! Her favorite Italian dish is Spaghetti, and I can't say I blame her. Email me your address (thatwasvegan(at)gmail(dot)com) and we'll get your Lucini Italia products in the mail! Thanks to everyone who entered…And keep your eyes peeled, I'm planning another giveaway in early April!

This Lucini Italia giveaway has been in the works for more than a month and I'm so excited to finally get it started! I had purchased a package of Tuscan Fiery Chili Chickpea Frittata mix (also known by it's traditional Italian name of Cinque e' Cinque) from my local grocer and loved it. LOVED IT! So I emailed the company and asked if they'd be willing to provide some free product to share with my readers. They were kind enough to not only say YES!, but also to send me a few freebies as well.
So far I've made a Chickpea Frittata with kale and tomatoes (recipe below!), as well as a pasta dish topped with their Tuscan Marinara with Roasted Garlic.
This is my second time using their Frittata mix, so it was no surprise that I enjoyed it so much.
Here's one of the dishes I made with my freebies:
When I first tried these I wasn't sure what to expect. I've had frittatas in my pre-gan days, but couldn't imagine chickpea flour producing the same consistency. I expected kind of a bread-y consistency, more like cornbread, but that's not how these are. They're actually creamy! The top gets a little crunch in the oven, but the center is smooth and creamy. According to the packaging you can also bake them in a larger dish to make it thinner and crunchier, but I just keep going for the creamy version- I can't help myself! Check out this picture of the thinner version. The only thing I do have to say is that the Fiery Chili is… well, fiery. If you eat a big piece there will likely be some face-fanning going on 🙂
You can top these babies with anything, or just eat them plain. The package suggests: sprinkle with fresh ground black pepper and serve on a baguette. That sounds really good too! A quick google search tells me you can also add any vegetables or or other flavors right into the mix and bake them all together. Overall, a really flexible product that you could personalize in a million different ways to suit your own palate.
Here's a close-up of the Cinque e' Cinque when it first came out of the oven…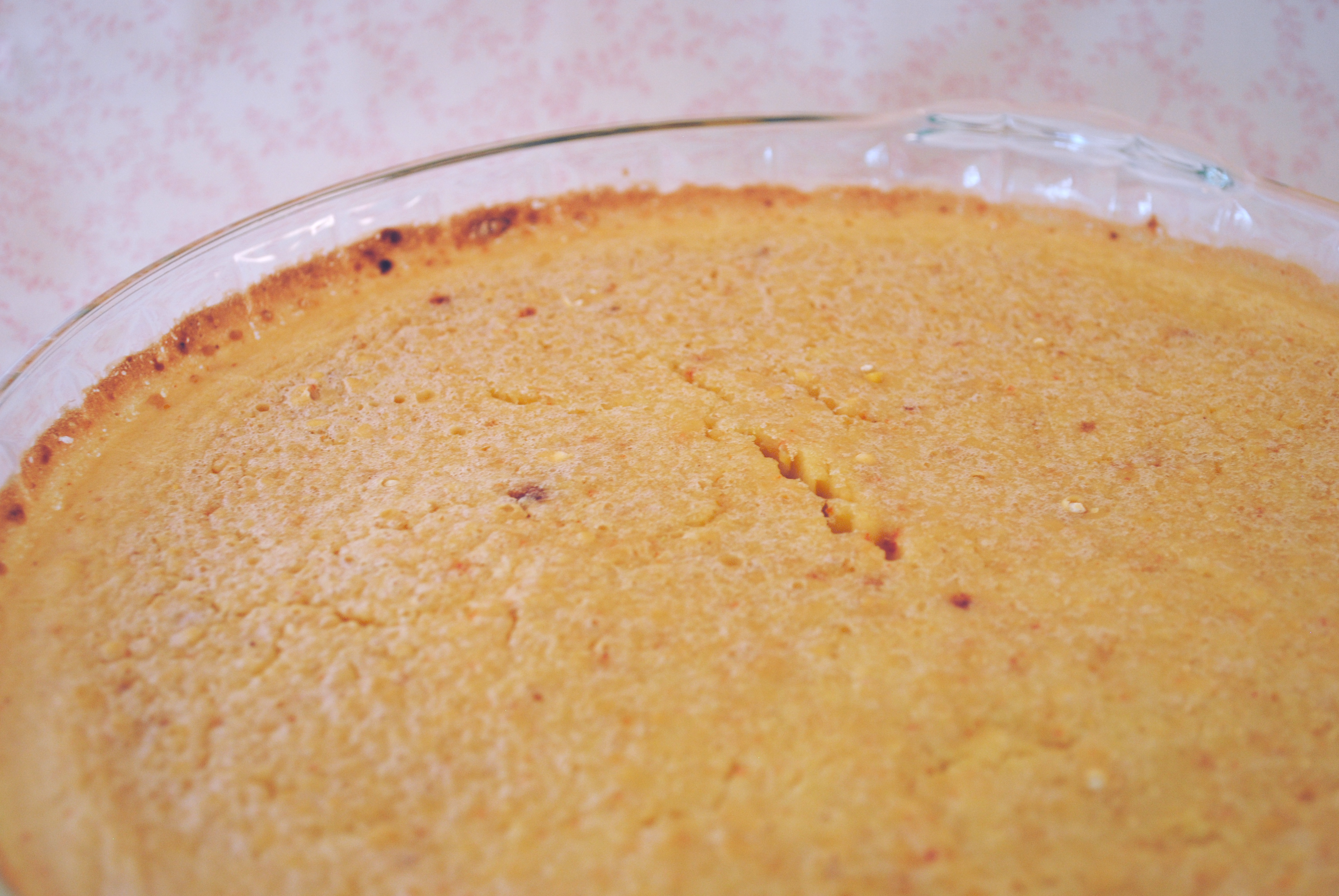 My omni husband was a little suspicious at first, but as soon as I convinced him to give it a try, he really liked it. It took him a few bites to get used to the consistency, but then he kept talking about how tasty it was… And he really liked the spicy flavor of the "Tuscan Fiery Chili"!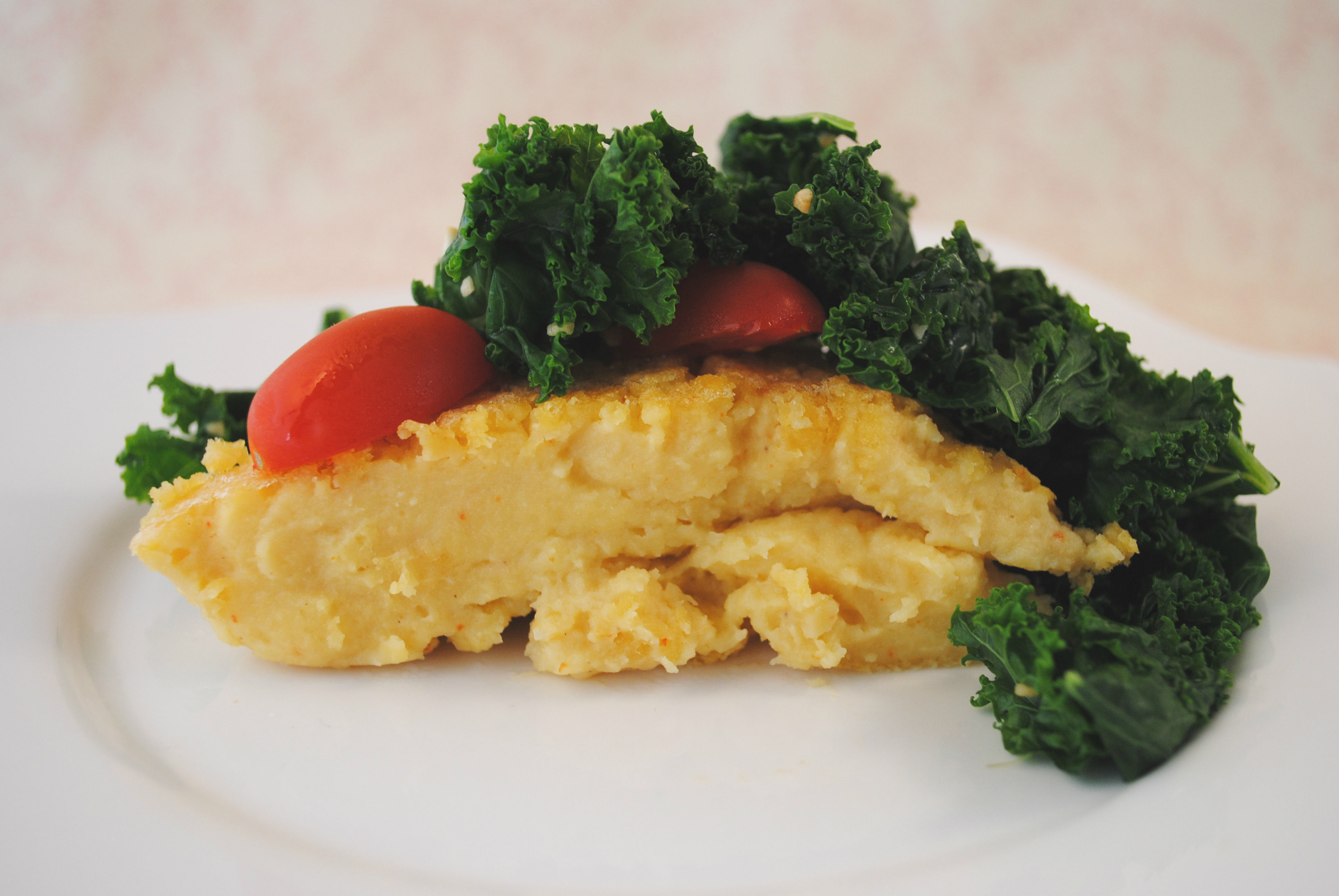 Their Marinara was also delicious- I plan to post pictures and a review later this week. But seriously, what could be quicker and easier than sauce you can heat in the microwave without it exploding everywhere!?
Note: not every product that Lucini makes is vegan, but everything they sent me and everything they'll send the winner is vegan.
And so, without further ado, HERE'S what the winner of this contest will get:
Cinque e' Cinque, Tuscan Chickpea Frittata Mix
Tuscan Marinara with Roasted Garlic in a BPA-Free Microwavable Pouch
Premium Select Extra Virgin Olive Oil
Fig & Walnut Savory Vinaigrette
To enter, leave one comment for EACH that you do. Don't combine multiple entries into one comment, that only hurts your chances. You have until Sunday at midnight (mountain time!) to enter, and the winner will be chosen at random and announced Monday morning.
So, a very special thanks to Lucini Italia for providing the prize, and good luck!
---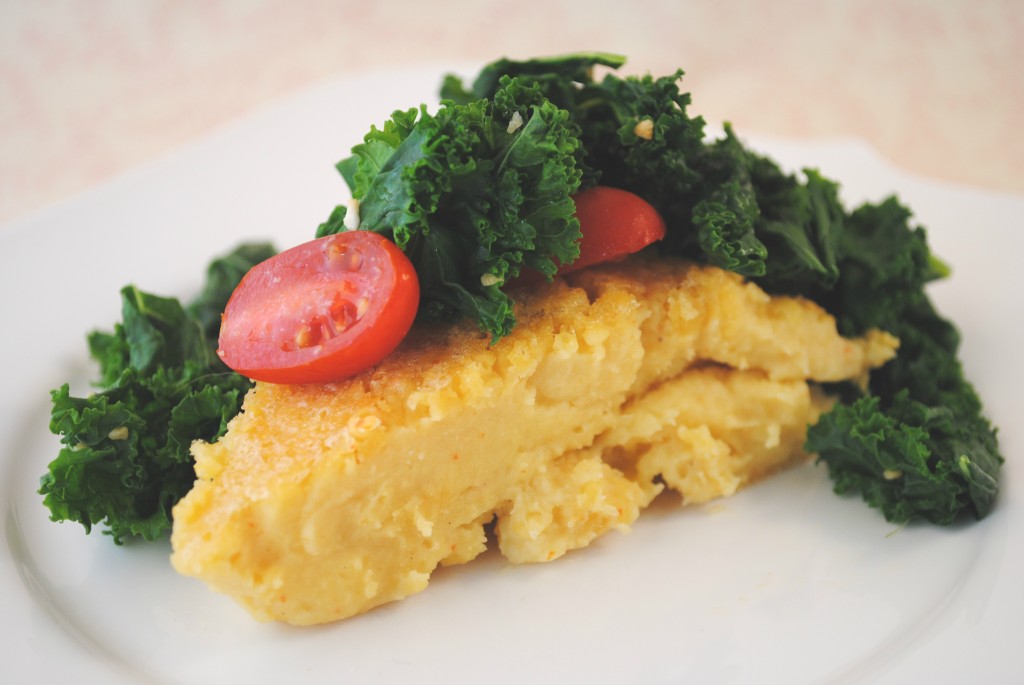 Chickpea Frittata with Kale and Tomatoes
2014-12-23 13:13:44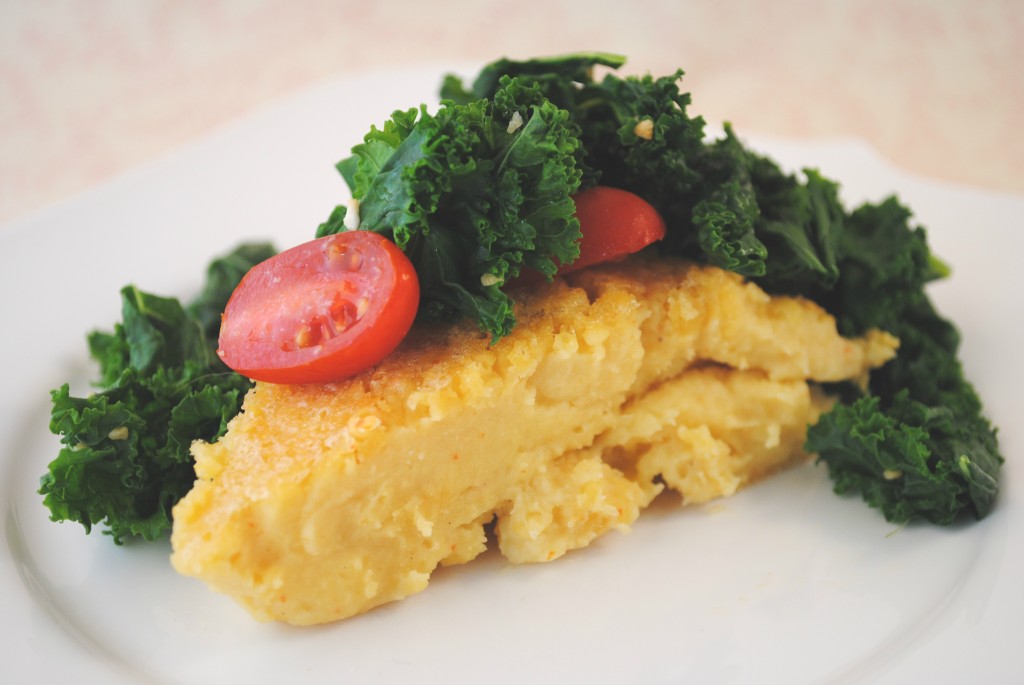 Serves 6
Ingredients
1 package Cinque e' Cinque Tuscan Chickpea Frittata Mix (I used Fiery Chili but any flavor would be yum!)
3+ tablespoons Lucini Italia olive oil
2 teaspoons sea salt
1 bunch kale
1/2 teaspoons minced garlic
15-20 grape or cherry tomatoes, sliced in half
Instructions
Prepare chickpea frittata mix as directed on package. I had to bake mine for nearly 10 minutes longer than they recommended before it firmed up and got that "golden brown" glow about it, but I live about a gazillion feet above sea level, so that could have something to do with it. Also, I baked mine in a glass pie dish instead of a cast iron skillet.
While it's in the oven, de-stem and chop your kale, then water sautee with the minced garlic. I left mine a little more firm than I normally do, and it added a nice texture with the frittata.
When you're ready to serve the frittata, simply top with your kale and tomatoes! Voila!
That Was Vegan? http://www.thatwasvegan.com/