Szechuan green beans are one of my favorite things to order when we get Chinese (right behind sesame tofu and veggie lo mein!). I looked at a couple of recipes online (here and here) but nothing really grabbed my fancy…. The basic ingredients are no secret, and I knew I wanted almonds, so I just threw some stuff together. The yummiest part was making my own hoisin sauce (link below)… yum!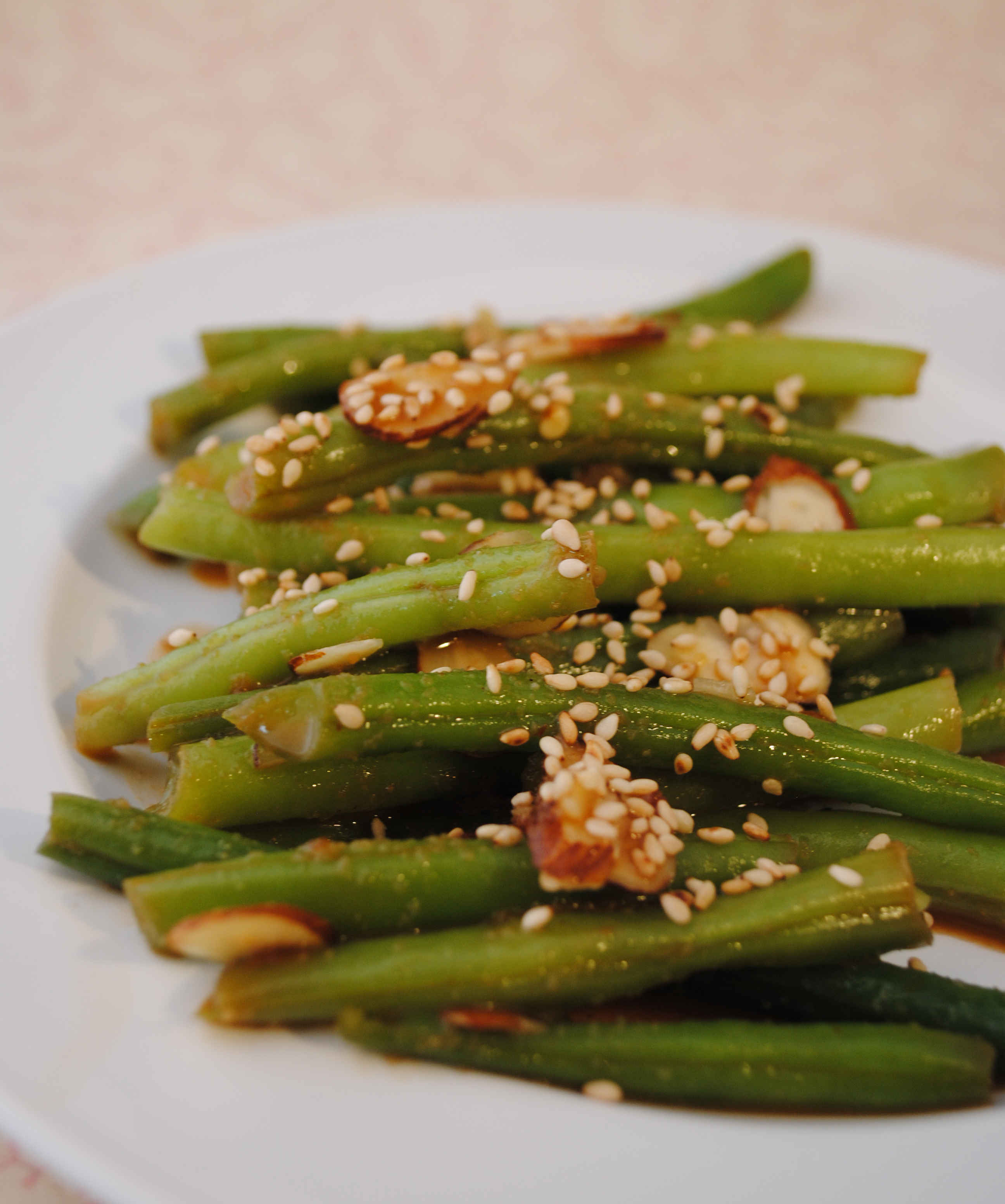 ---
Szechuan Green Beans (Serves 5-6 as a side)

Ingredients:
1/3 cup hoisin sauce (recipe)
1 lb fresh green beans
1 T Bragg's liquid aminos
1 t garlic powder
A couple dashes of powdered ginger
1 t brown sugar
2 t sesame oil
Pinch of sea salt
1/2 cup slivered almonds (or more, if you want a lot!)
sesame seeds, for sprinkling
Directions:
Prepare the hoisin, set aside.
Trim ends off the green beans, then water saute in a large pan until they have just the tiniest little bit of crisp left to them, then remove from heat.
In a medium sized bowl mix together the hoisin, Braggs, garlic, ginger, sugar, oil and salt. When the beans are done cooking, pour the mixture over them, stirring until everything is coated and heated through. Add the almonds shortly before serving, stirring in.
Garnish with sesame seeds.
Enjoy!