Against all odds, my sweet Basset Hound has made it to her 13th birthday! Considering that I've spent the last month or so trying to prepare myself to say goodbye to her, I'm shocked. Pleasantly shocked, of course, but shocked nonetheless.  My sweet baby continues to hang in there, and I'm hopeful that I'll get at least a few more good weeks with her.
I took these pictures sometime during the winter (lest you think the drought is so bad my grass looks like this now!), and they give you a pretty accurate glimpse into one of Betty's favorite pastimes…
First, she rolls: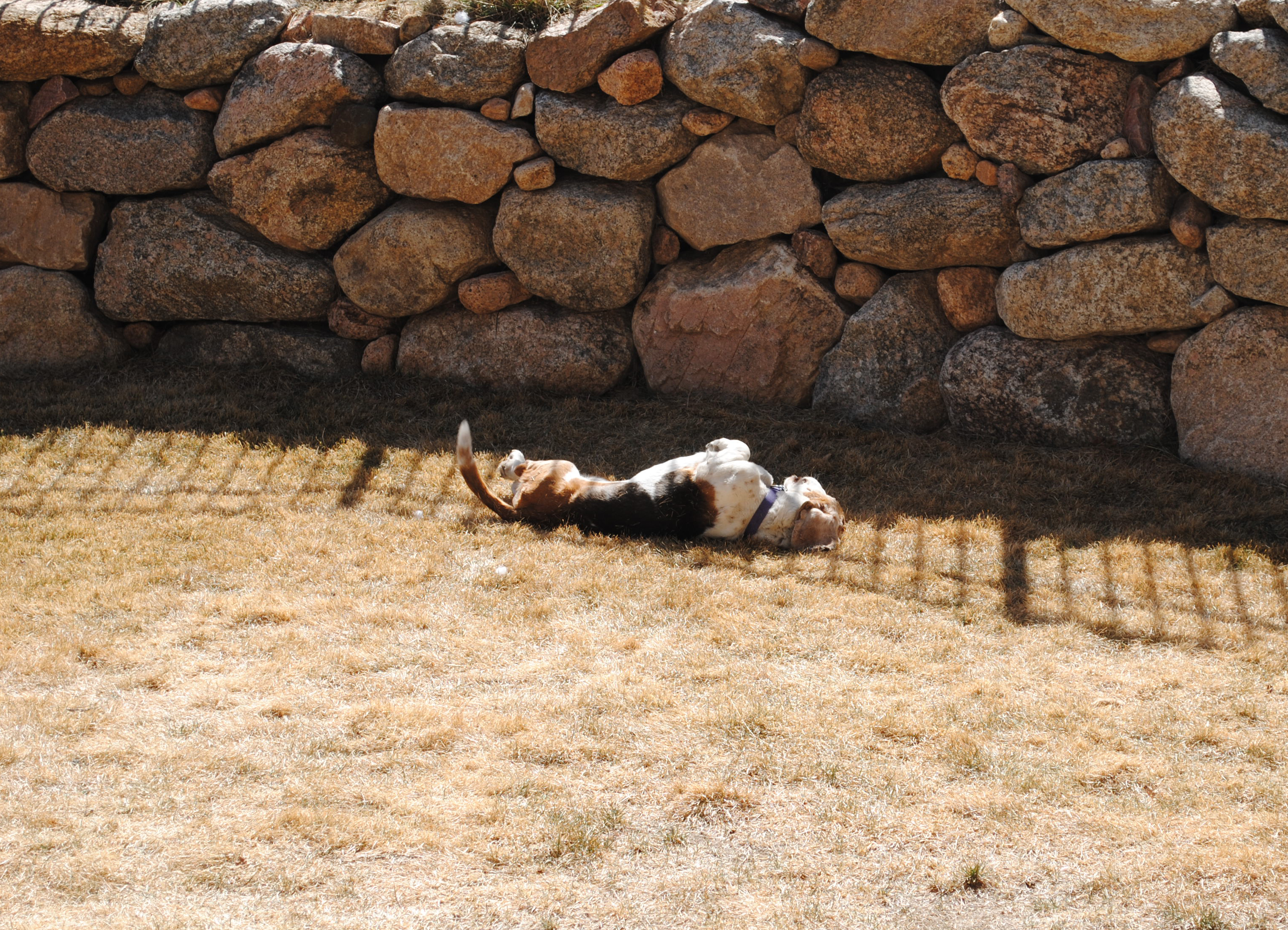 Next, she shakes vigorously: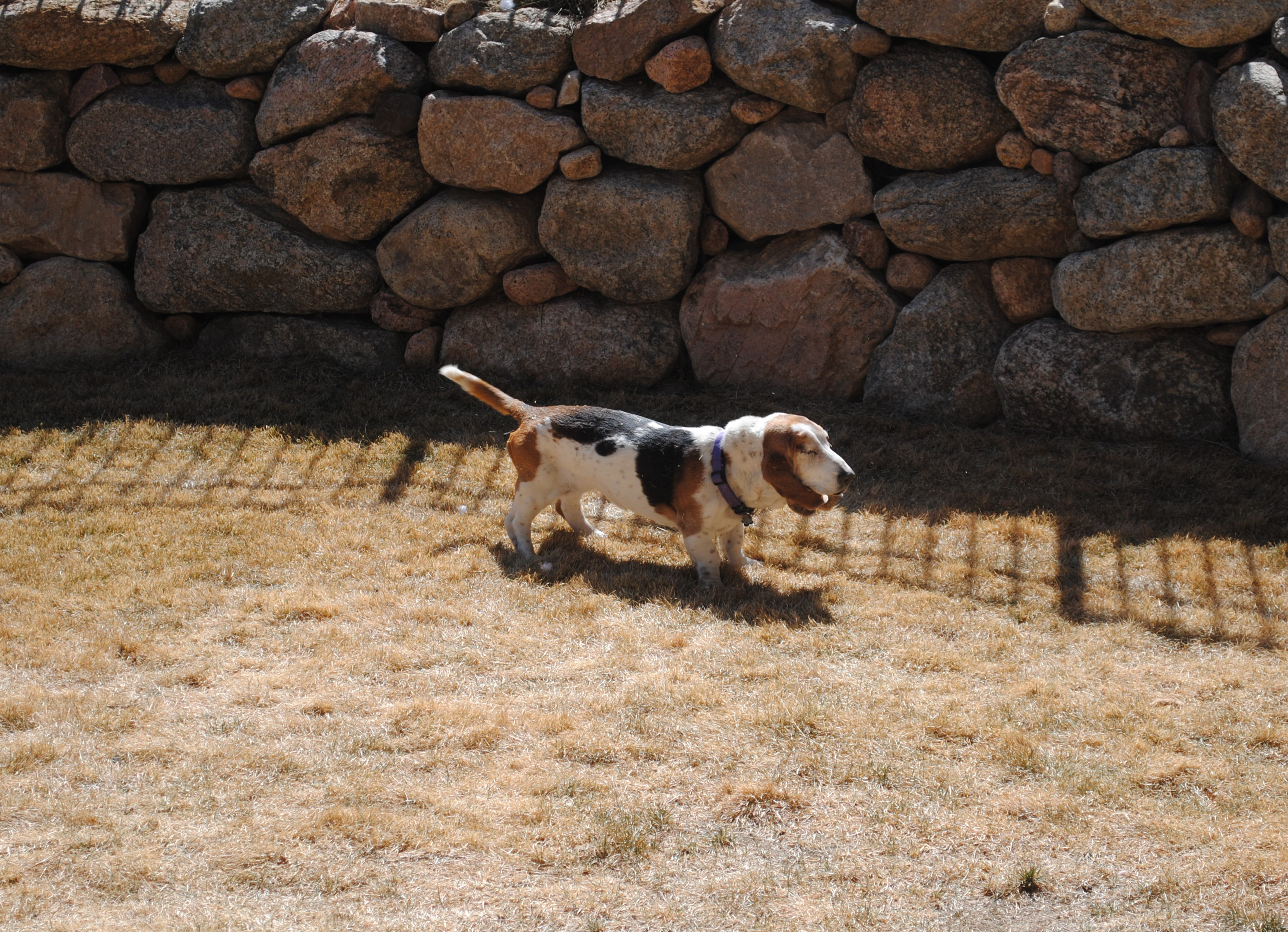 Then she looks around to make sure no one was watching: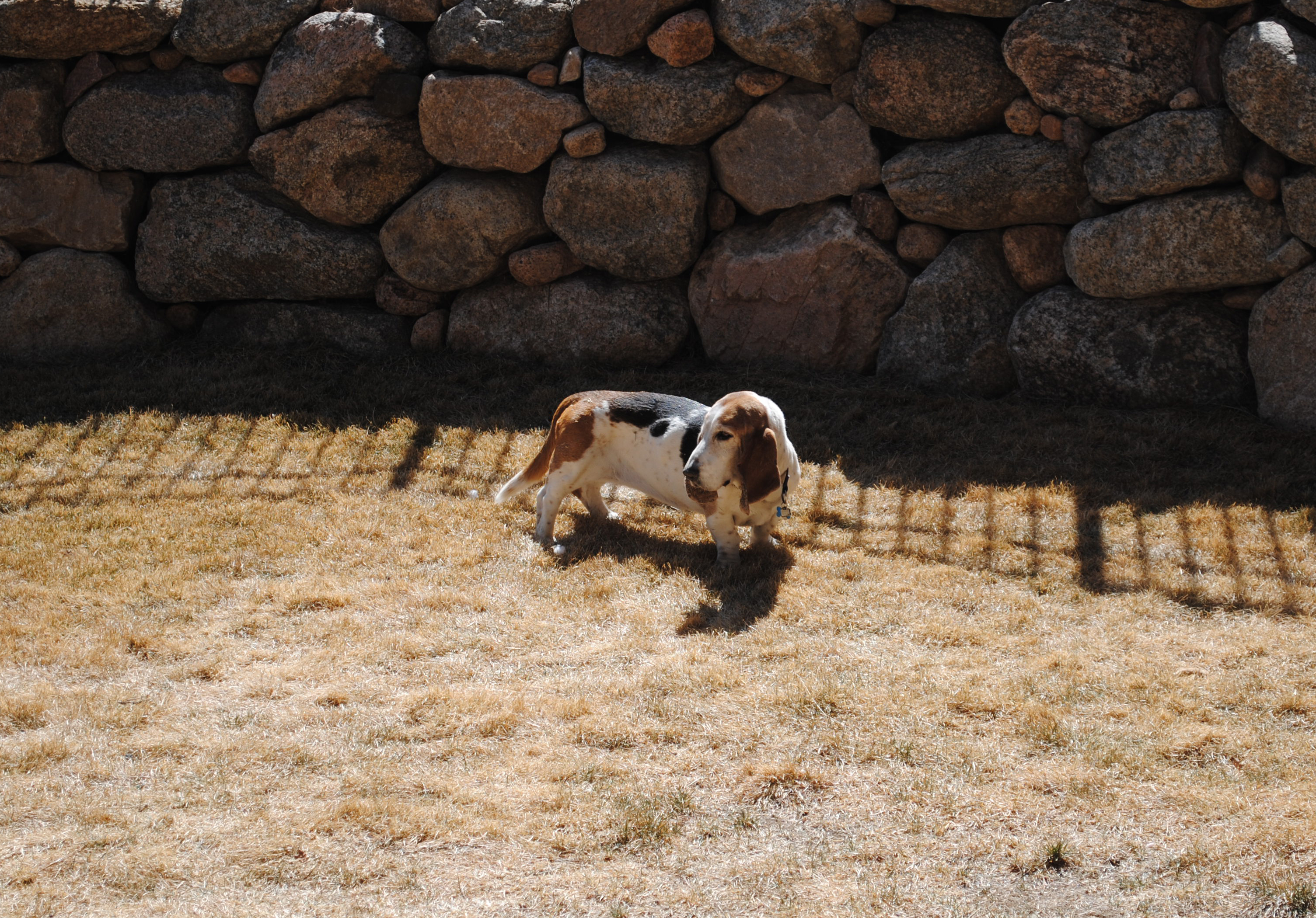 Then, depending on her mood she might lay down and rest: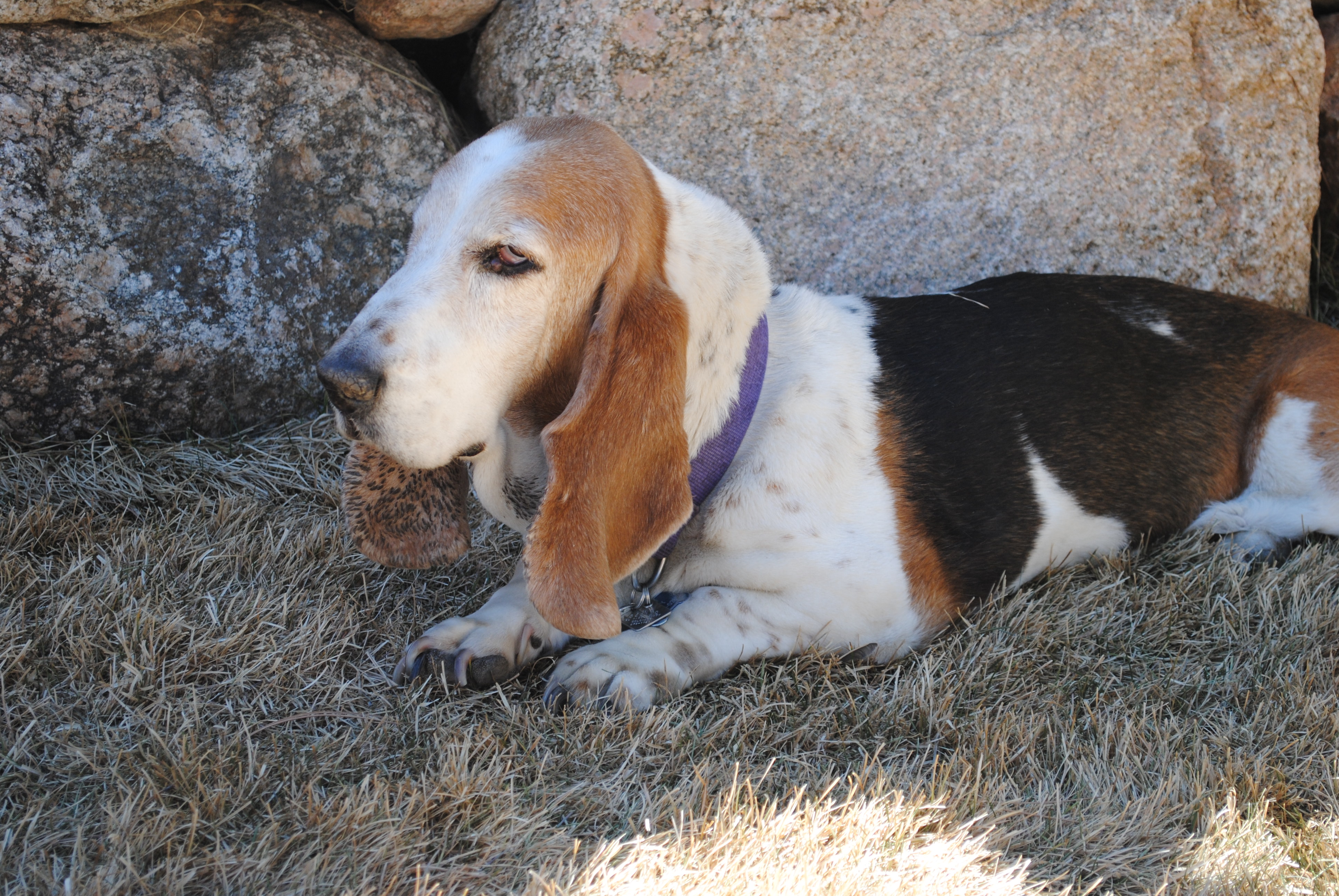 But her favorite thing to do at that point would be to head back into the house, covered in all that dead brown grass, and leave it all over the floor. I don't have a picture of that… 🙂
Happy Birthday, Betty! Mama loves you!