This giveaway is now closed, and the randomly chosen winner is… Gabby from The Veggie Nook! She's gonna use her Honee in some tea and then maybe on her granola- sounds yummy to me!

Honey? No… HONEE! A completely vegan alternative to honey, Honee is made from apples and is 100% natural. According to their website, it's made with "only three all natural ingredients; apple, vegan quality sugar, and lemon juice. There is nothing artificial, no added color and no corn syrup." Honee is available for purchase online as well as through multiple retailers nationwide.
They suggest using it on pancakes, and really you can use it anyway you might use honey (or agave), like in your tea or oatmeal. It's sweet, but also a little tart- because it is, after all, made from apples. I love the flavor, it's unique and has worked wonderfully each time I've tried it.  Last week I used it for baking, when I made Japapeno-Honee Cornbread. It worked perfectly! The sweet corn and honee were perfectly balanced out by the crisp little bites of jalapeno. I served these alongside a sort of "tex-mex" tofu/bean/rice/cheese bake, the recipe for which I promise to post soon!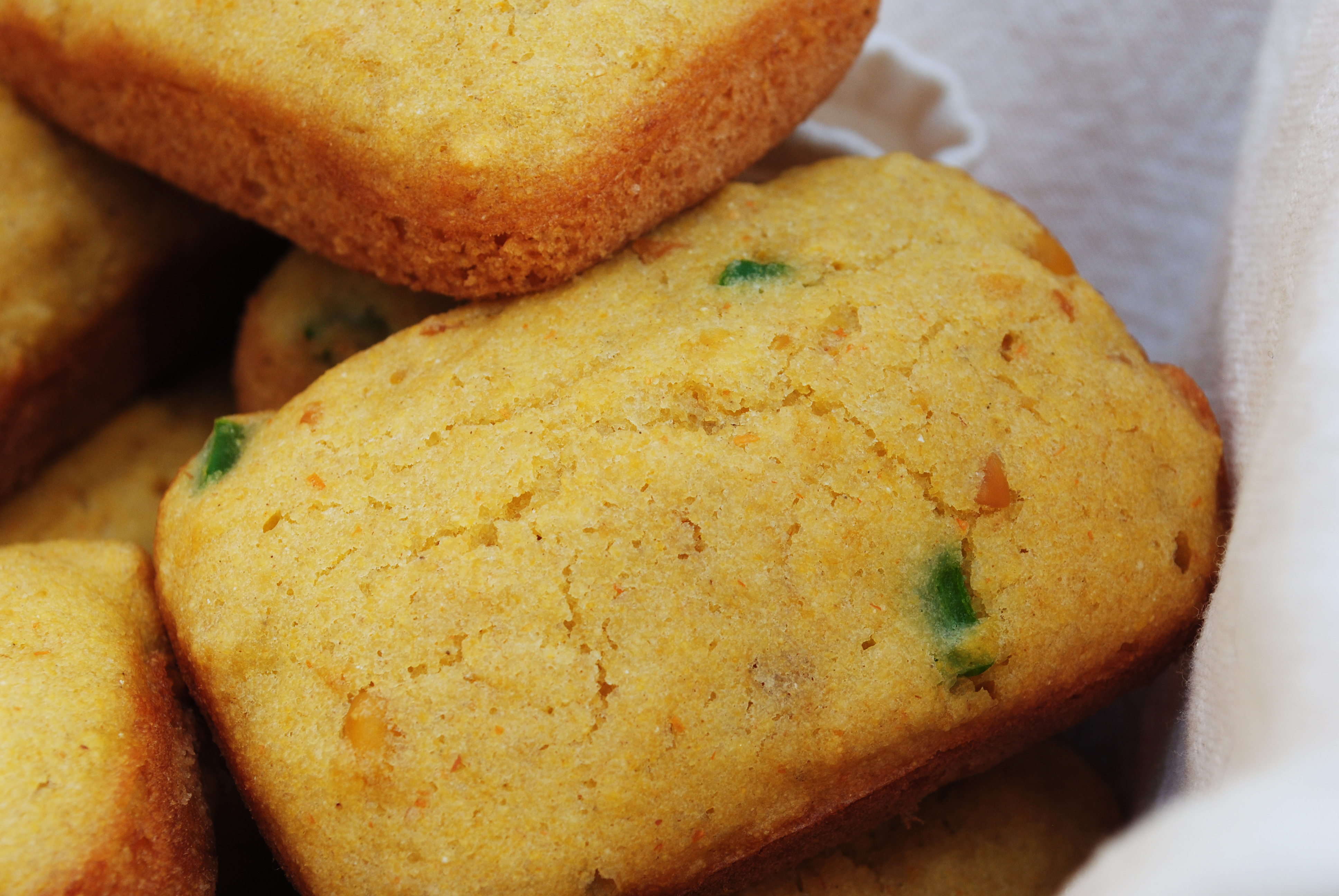 So, can't wait to try some Honee? Well, the good news is those fine folks would LOVE to share a bottle with one lucky reader of TWV– simply follow the rules below and good luck!
The Giveaway
One lucky reader, to be chosen from the comments below, is going to win a bottle of Bee Free Honee! 
The contest is open until Midnight (Mountain time), Wednesday 9/12. The winner will be chosen randomly and announced the following day. To Enter: All you gotta do is leave a comment below telling us what dish or recipe you would like to use Honee in.
Want more than one chance to win? Go ahead and do any or all of the following, and leave a separate comment for each, letting me know you did it. (Multiples grouped into one comment will only count once!)
Follow TWV? on Twitter
Tweet about the giveaway (make sure you tag me!)
Like TWV? on FB
Share the giveaway on your FB status
Good luck!!
*Bee Free Honee provided me with free product to review, but the opinions are 100% mine!
---
Jalapeno-Honee Cornbread (makes 12 mini-loaves)
Adapted from PPK recipe
Please note: This recipe was baked at high-altitude. Also, I used a mini-loaf pan, if you use a muffin pan the final number will come out differently.
Ingredients:
1 cup flour, plus 2 Tablespoons
1 cup cornmeal
1 Tablespoon baking powder
1/2 teaspoon salt
1/2 cup sugar
1/2 cup vegetable oil
3/4 cup soy milk
3 Tablespoons Bee Free Honee
2 Tablespoons soy yogurt
1 cup sweet corn kernels
2 Tablespoons minced jalapeno
Non-stick spray
Directions:
Preheat oven to 400 and spray mini-loaf pans with non-stick spray.
In a large bowl mix together all the dry ingredients, and in a separate bowl mix everything else except for the corn and jalapenos. Fold the wet ingredients into the dry, then gently stir in the corn and jalapeno. Don't overmix.
Fill the pans to about 2/3 full and bake for 20-25 minutes. Depending on your altitude, you might need to add a few more minutes at the end. You'll know they're done with they pass the toothpick test 🙂 Serve with vegan butter!
Enjoy!