I go through phases where I eat a lot of tofu scrambz… and then hardly any tofu scrambz.  Sometimes on a Sunday I'll whip up a humungous batch and eat it for breakfast all week long, and part of what makes it such a fun dish is that you can put nearly anything into it. And really, as long as you're water sauteeing your veggies instead of using oil, and aren't over doing it with the vegan cheese or meat, it's a really healthy and low-cal dish!
Back in February (gawd how time flies!) I posted the recipe for my more traditional version, made with a softer tofu, kale and (of course) Daiya: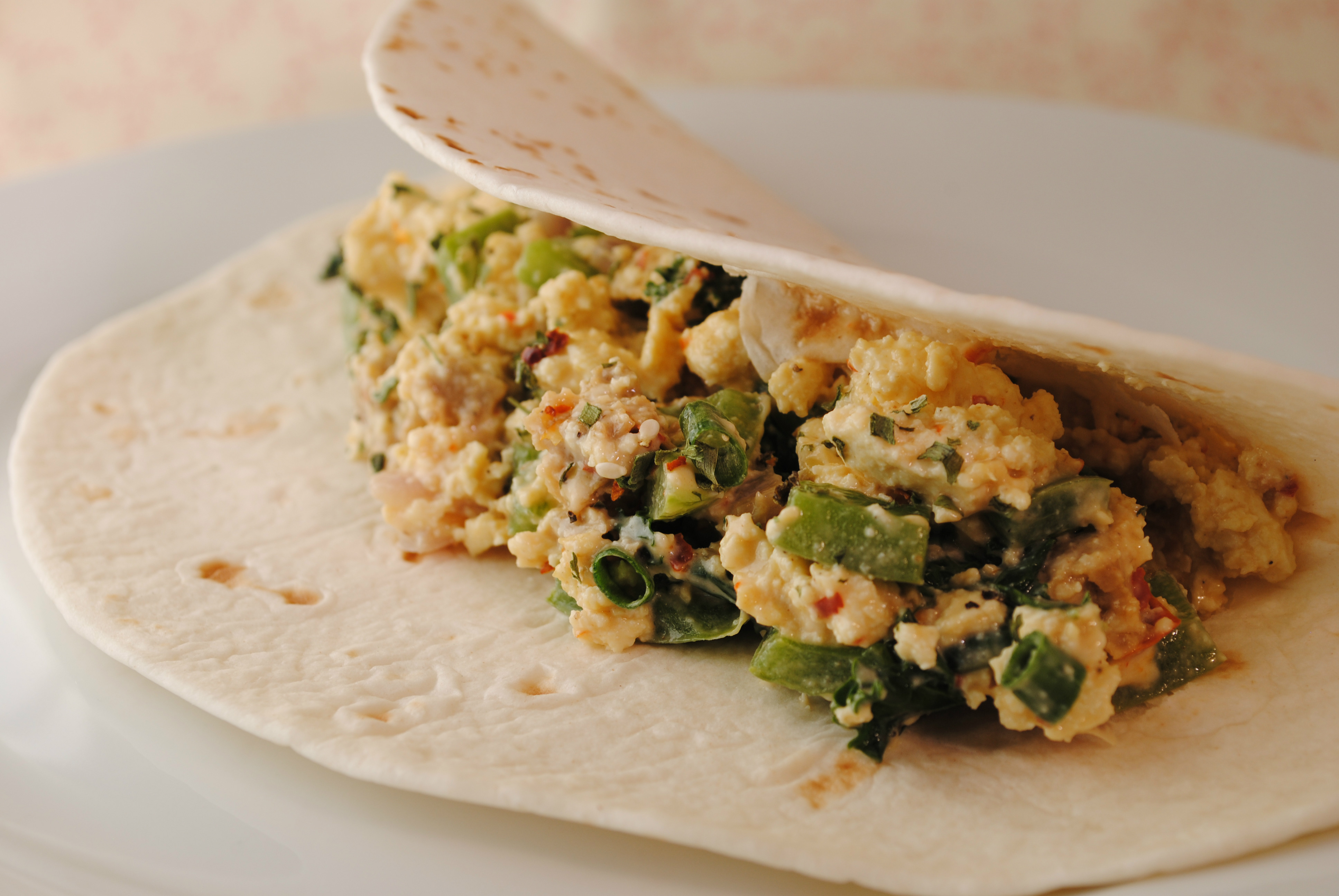 That version had spicy Field Roast sausage in it too. Looking at that picture makes me want to make a big ol' pan full of it tonight, actually! But let's try and stay focused on the one with sweet potatoes.
I used extra firm tofu this time, and kept the veggies in larger, more substantial chunks.  This was really a hearty scramble, perfect for these colder mornings. The basic seasonings stayed the same though, it's just a little sweeter this time around.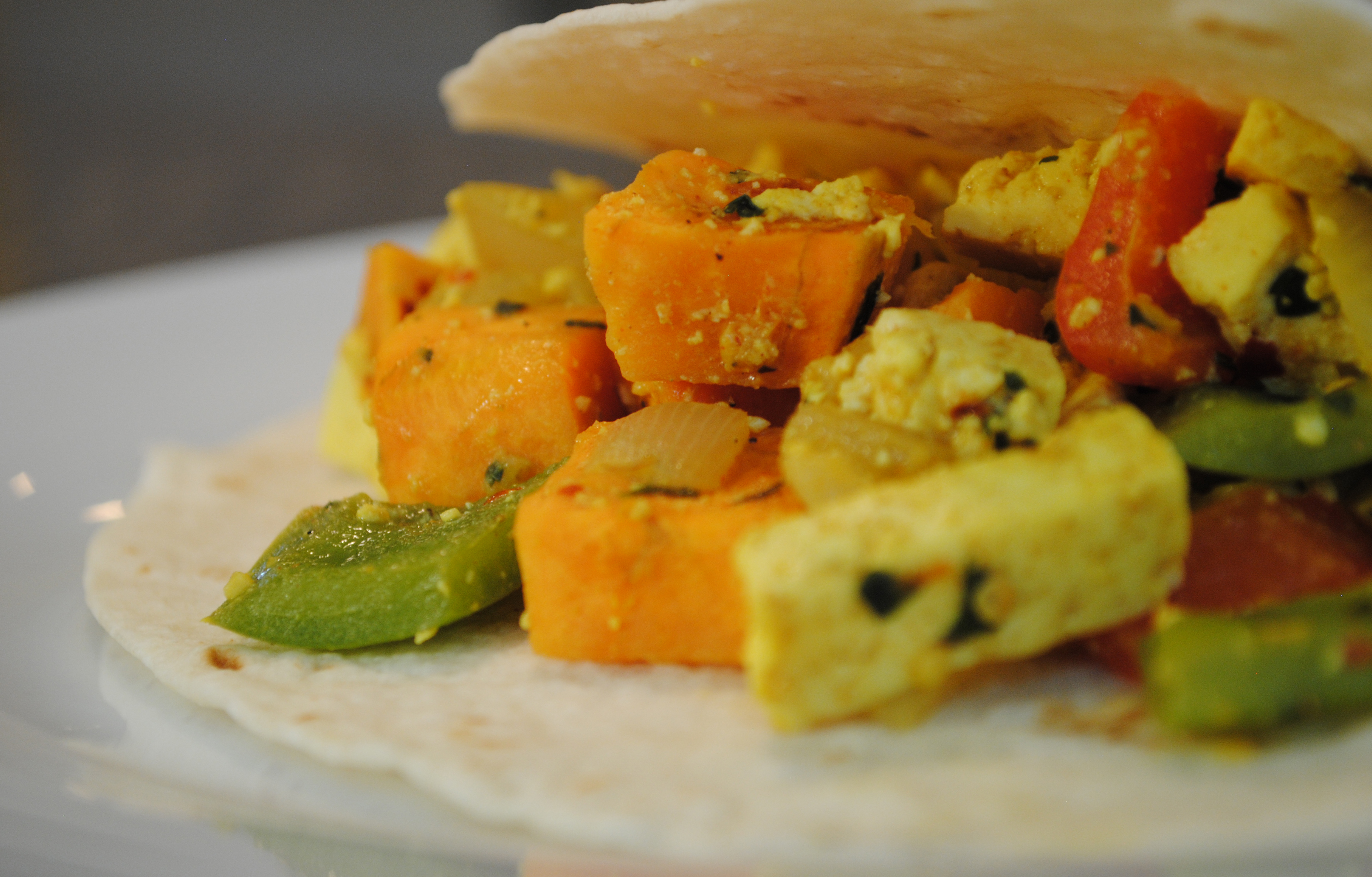 ---
Sweet Potato Tofu Scramble  (4-5 servings, depending on appetite)
Ingredients:
1/2 large sweet potato, peeled and cubed
1 tub firm or extra firm tofu, pressed well (extra firm will give you chunkier pieces)
1 small onion, your favorite kind (I like red or sweet), chopped
1 bell pepper, your favorite color (or do half n' half, that's what I did!), chopped
2 Tablespoons nutritional yeast
1 heaping teaspoon sea salt
1 teaspoon dried thyme, crushed or powdered
2 cloves garlic, minced
1/2 teaspoon turmeric
1 teaspoon cumin
a few sprinkles of pepper
2-3 Tablespoons of maple syrup (if desired)
Directions:
Spread the potatoes out on a plate and cook in a microwave until soft, about 5 minutes.
Water sautee the onions and peppers until soft, 4-5 minutes. Make sure there's not much water left in the pan. If you used an extra firm tofu, chop it up and add it to the pan. If you used regular firm, you can break it up in the pan with your spatula.
Mix in the sweet potatoes and all the seasonings, except the syrup. Stir really really well so that all the tofu is evenly coated. If it's too dry, add a couple teaspoons of water.
Keep mixing until everything is warmed through, then taste and adjust S&P. The last step is to stir in the maple syrup.
Enjoy!