The Chickpea Tacos are a recipe from the Happy Herbivore– although I did make some small adjustments. The biggest change is that I didn't bake the beans to make them crispy. I figured since I was serving them in crispy taco shells that I might enjoy them more if they were still soft.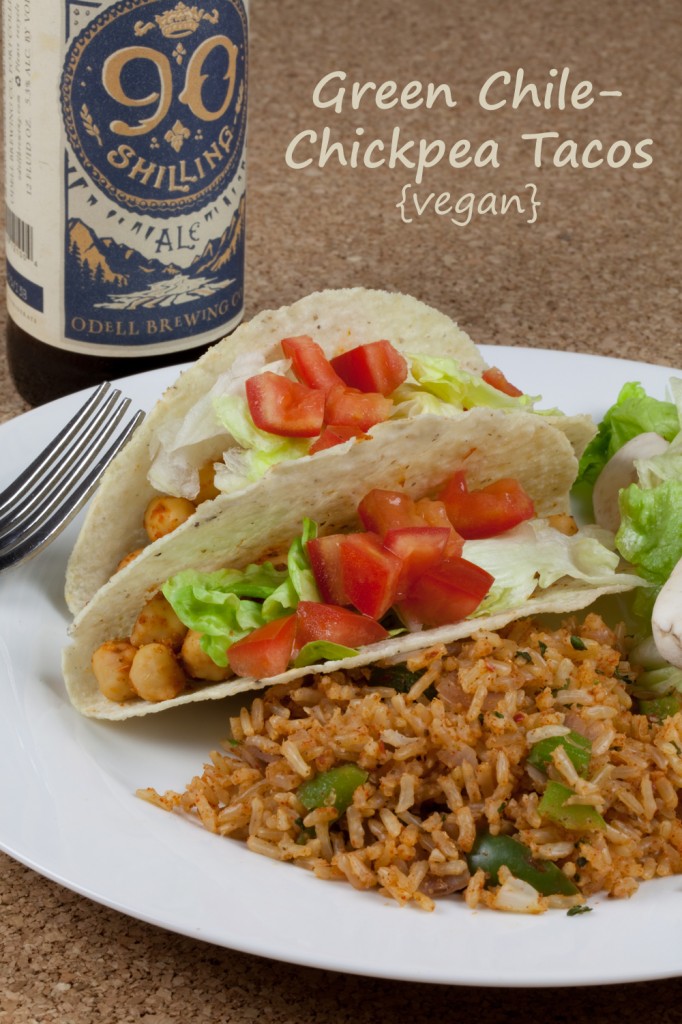 The other adjustment? Why, I added some Hatch Green Chilies, of course!
So, basically just do this:
Take the HH recipe, and instead of baking the chickpeas just heat them in a pot with all the same ingredients, plus 2 green smallish chilies (roasted, cleaned and diced). If you're using canned chilies, use about 1/4 cup.
Easy, eh?
I served mine with some mexi-rice (which was good… gotta share that recipe!) and a small side salad. A very healthy, low-cal meal!