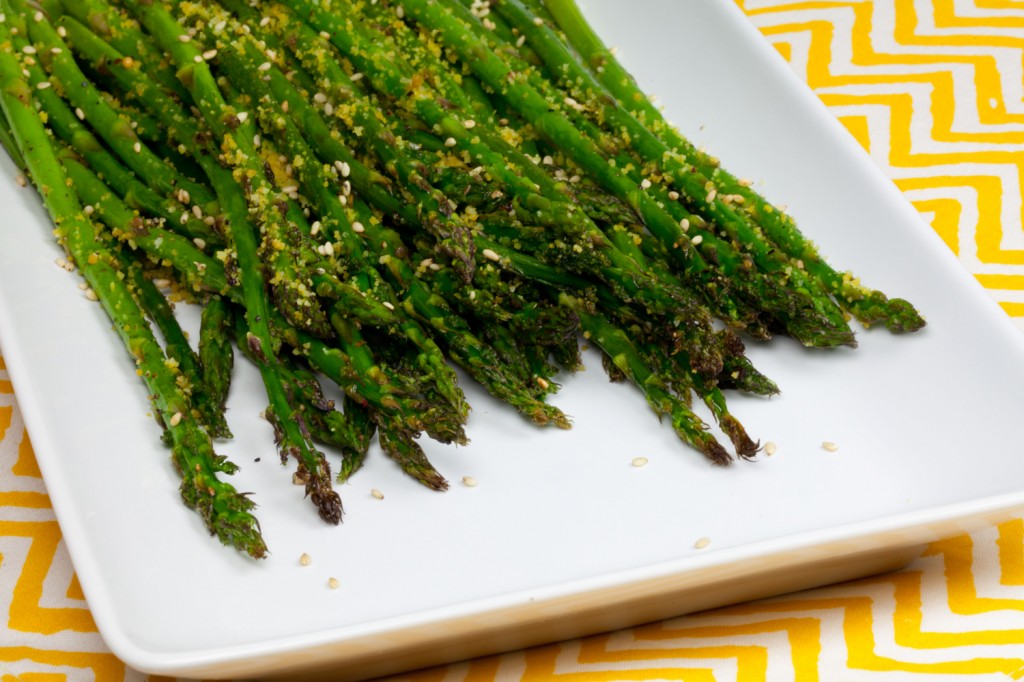 There are plenty of ways to enjoy asparagus, especially now that warm weather is arriving, but I need to strongly recommend that you give Sesame Parmesan Roasted Asparagus a try.
Or, as I like to call it, Sesaparms 'spargus. Go on say it. It's fun!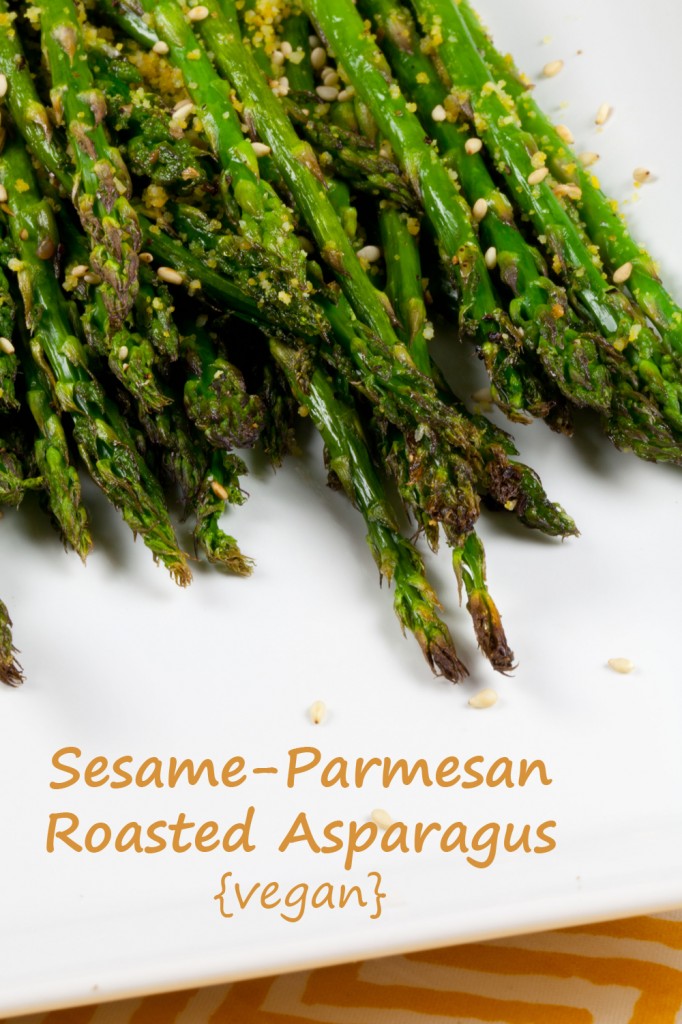 I made this the same night I gorged on Somer's Vegan Orange Sesame Seitan and they went together perfectly. I feel like asparagus is the quintessential spring/summer vegetable and would go perfectly with anything, really. Grill it, roast it, steam it, boil it… you can't go wrong!
---
Sesame Parmesan Roasted Asparagus
Ingredients:
One bunch fresh asparagus
Olive oil for drizzling
S&P
Sesame seeds
Nutritional yeast
Directions:
Wash your asparagus, then chop off the woody ends at the natural breaking point (you know, where it snaps when you bend it)
Arrange on a baking sheet covered in aluminum foil and drizzle with just a bit of olive oil
Sprinkle with salt and pepper to taste, then place under the broiler (on low) for 6-8 minutes, turning once. Keep an eye on it! Don't let it burn!
Plate the 'gus and sprinkle liberally with sesame seeds and nutritional yeast, and serve while still warm.
Enjoy!