Reia has been telling me about Marg's Taco Bistro (and their yummy vegan options) forever, but I just never got around to trying it… until now! I've actually been there twice in the past month and could kick myself for waiting so long!
They have an amazing list of margaritas to choose from, as well as wines and other cocktails. You're gonna want to start with one of those, and an order of guacamole…
Their menu is great for vegans and omnivores alike, especially since you can sub tofu into any taco you want! Just be careful, as their flour tortillas (which they also bring along with chips and salsa or guacamole) are made with lard. Vegans can get their tacos in either corn tortillas, or lettuce. You'll also want to ask for your beans sans cheese.
My two favorite tacos are the Belle (made with marinated portabello mushrooms, slaw and guac) and the Korean (tofu, pickled cucumbers, sriracha and a Korean BBQ sauce).
My favorite margarita is the Strawbanero… which is exactly what it sounds like: Strawberries and habaneros. Each sip starts sweet and ends really, really hot…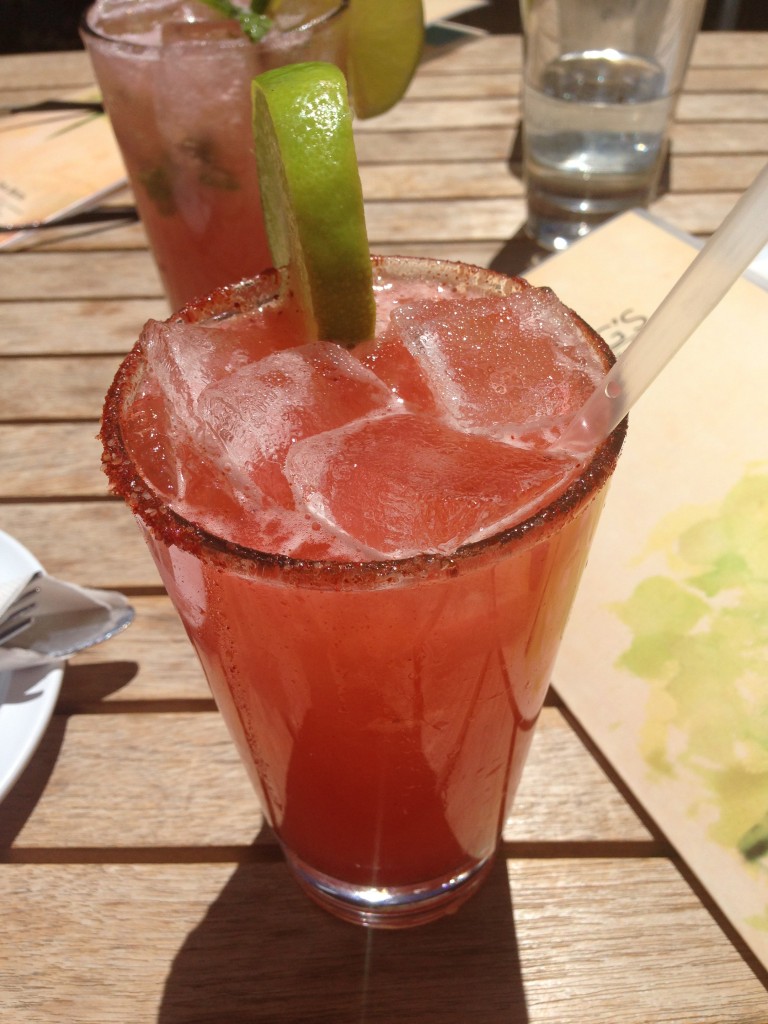 Marg's has 3 locations: Cherry Creek, LoDo and Uptown. I've been to the Cherry Creek and Uptown locations, both are great for people watching while you eat and drink! I went with my friend Justin and we had a great time just sitting in the sun, drinking and talking!
Want more Denver-area restaurant reviews? Check out my Mile High Vegan Eats page!