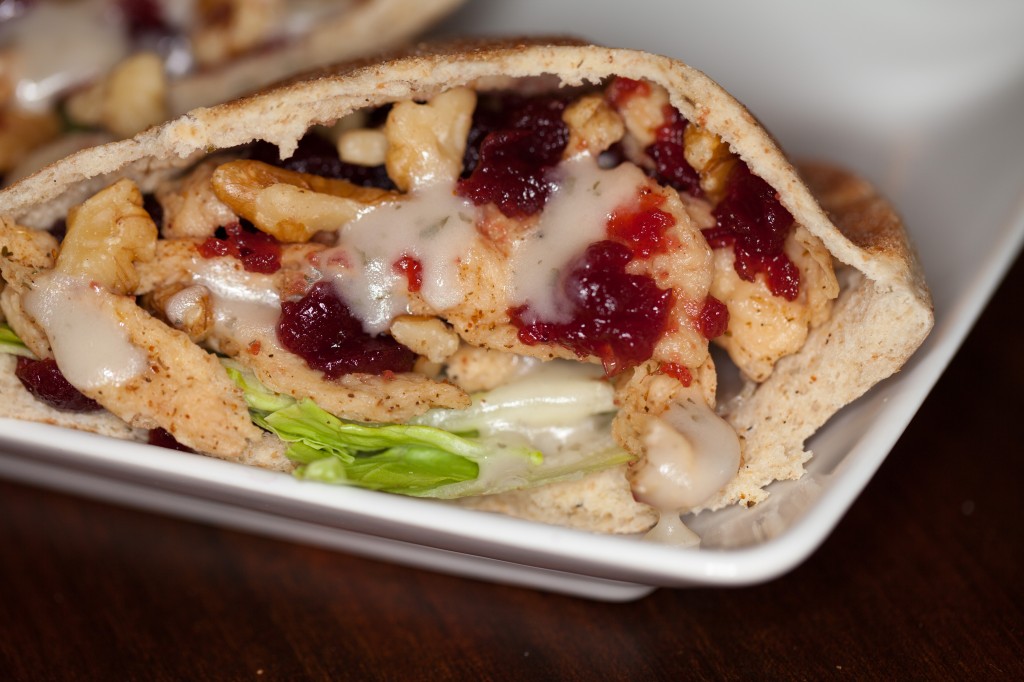 Hey guys! Where the heck have you all been lately? Oh wait, I'm the one who hasn't been posting…
Well, I've just been busy. And perhaps a bit disorganized with the whole cooking/taking pictures/writing about it thang. Here, let me catch you up really fast:
Last night I went to JL's book launch party which was faboooolous! I didn't take pictures (see above) but there was vegan wine and vegan pizza and vegan smoothies and… I'm sure you're seeing a trend here.  I'm so proud of her, you absolutely must get her book!
I've been hiking a ton, and have also taken up biking as well. I did my first single track this past weekend, kicked some butt, and even made a new friend: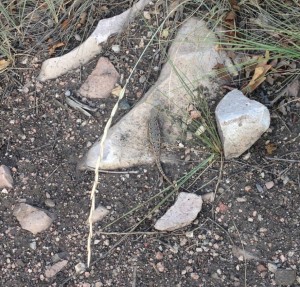 I almost ran the little dude over, but saw him at the last second. Phew!
But enough about me, I want to share a really quick and easy meal I made the other night… I'm calling it a Crunchy Cranberry Chick'n Sandwich.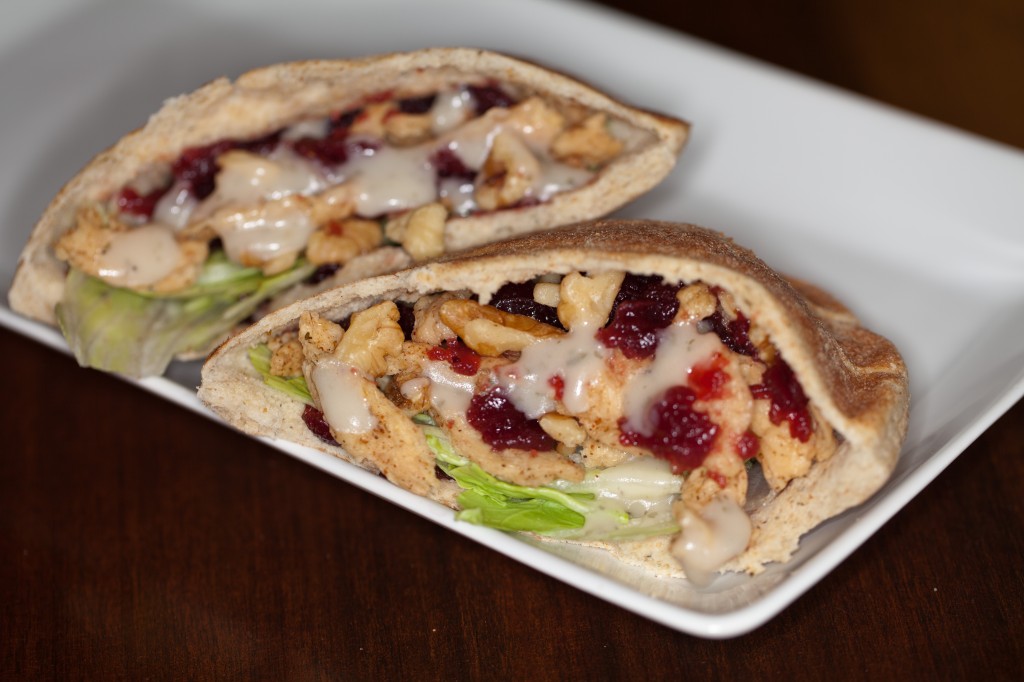 I used canned cranberry sauce, which is just one of my very favorite things, chopped walnuts, a dried cranberry/cherry mix, soy curls, vegan ranch and lettuce. Easy, right? And so delicious! It was sweet and tangy and crunchy all at once. And if you don't have soy curls you could easily use seitan, Beyond Meat "Chicken Free Strips", or even chickpeas.
---
Crunchy Cranberry Chick'n Sandwiches (makes 2 pockets)
Ingredients:
1 handful soy curls
1/3+ can cranberry sauce
1/4 cup dried cran/cherry mix
A scant 1/4 cup chopped walnuts
2 pockets, wraps, or 4 slices of bread
Chopped lettuce
3-4 Tablespoons vegan ranch dressing
Directions:
Put the soy curls in a bowl of warm water to soak. When they're done, squeeze out all the excess liquid.
Mix in a bowl with 1/2 the cranberry sauce, the dried cran/cherry mix and walnuts. Schmear the pockets, wrap or bread with cranberry sauce, add lettuce, then stuff with the mixture.  Top with the ranch dressing and remaining cranberry sauce.
Enjoy!