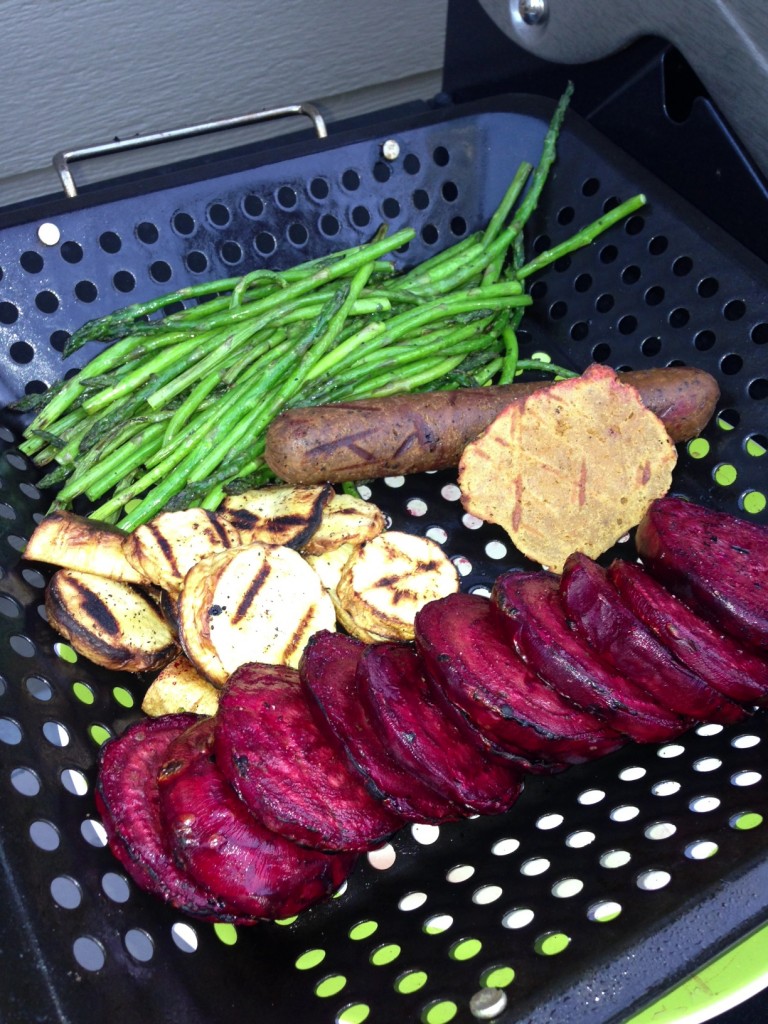 Just a few odds n' ends for you today as I prepare to head out of town for a long weekend… Of course, if you follow me on Instagram this should all look familiar to ya!
My dinner last night was AMAZEBALLS! Grilled beets, turnips, asparagus, seitan and tofurky sausage! It was fast, easy, delicious and used up a lot of what was in my fridge! The turnips were probably the best part – I owe you guys a post on how I prepared them.
I bought this chocolate bar last week at Nooch – It's "Smoky Corn on the Cob" flavor! WTH!?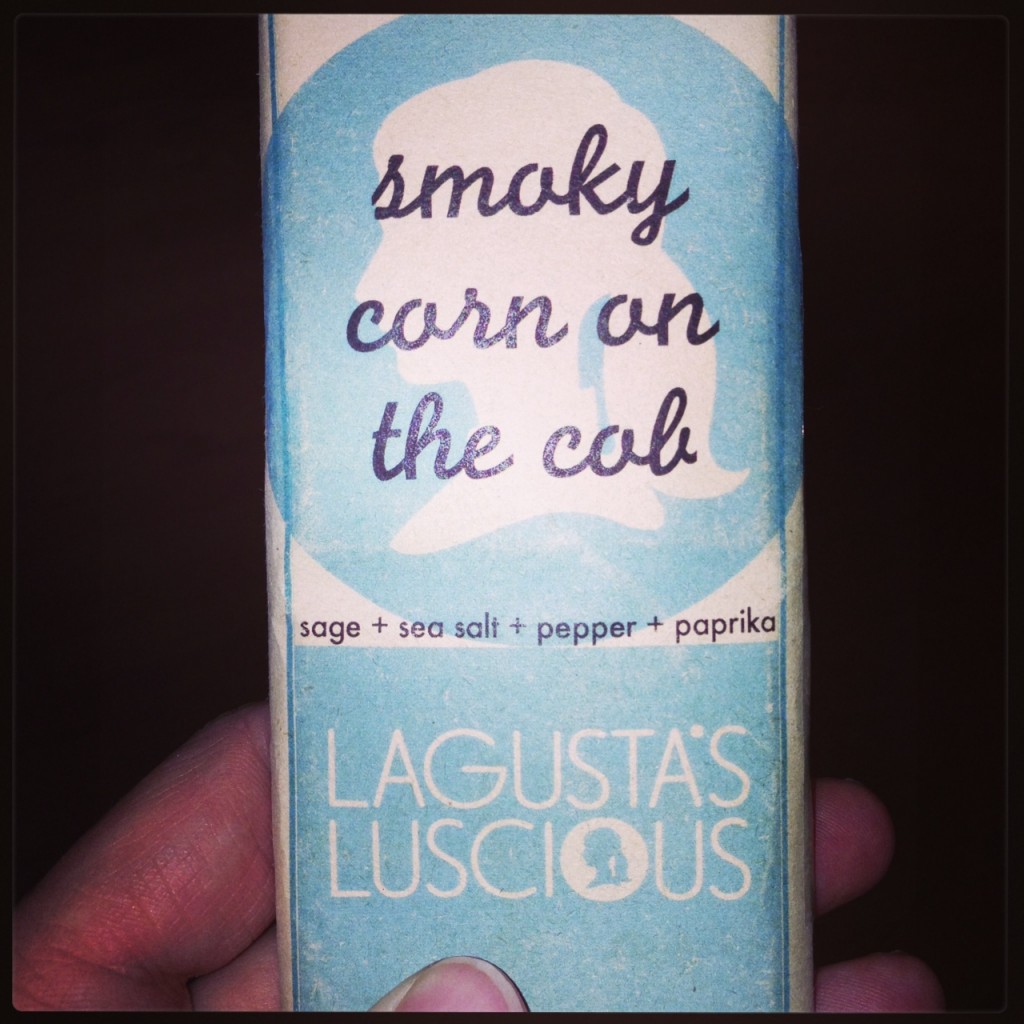 I honestly still haven't decided if I like it. When I tried it I was really in the mood for something sweet – and this wasn't it. I'll give it another shot when I'm craving something a bit more savory, and keep you posted.
Finally… HOLY SHIT! I was sitting outside a few weeks ago, reading and enjoying a glass of wine, when I saw a few storm clouds gathering on the horizon. Before long, this was right over my head: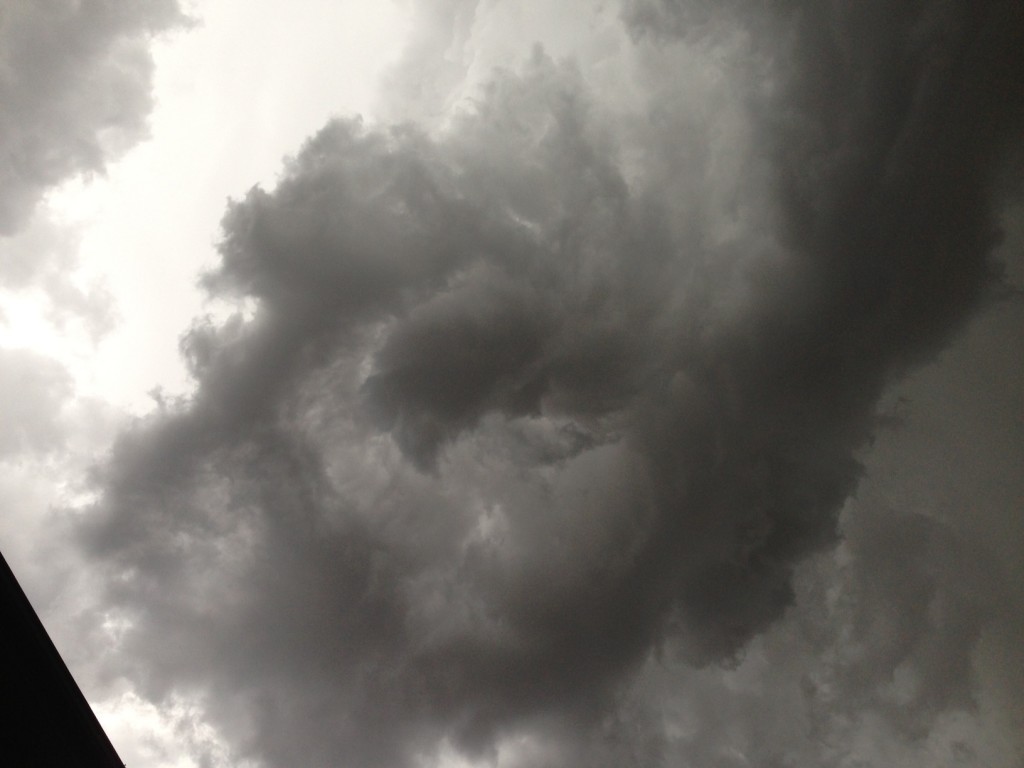 I wish I had thought to press the video button on my phone, because that sucker was swirling. It looked like a tornado trying to form! After a few minutes it suddenly dissipated, sending out a gust of wind that blew the table and chairs over, and lots of hail. Yikes!
And yes… I'm the brainiac who stayed outside through the whole thing taking pictures. <sigh>