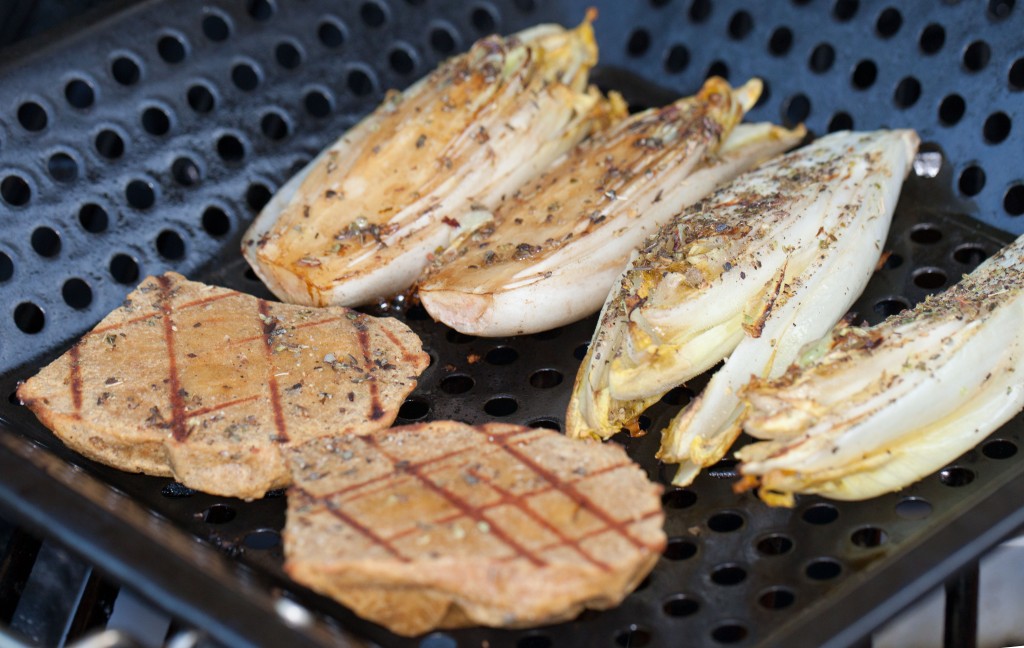 I'm stealing a page from JL's playbook and calling this "intuitive cooking"! I know, I know, stealing isn't nice, but I'm pretty sure she'll forgive me. And if not, I'll beg for her forgiveness with these Easy Vegan Grilled Endive!
These are actually Belgian Endive, which is the only type of endive I've cooked with. Am I just leading a sheltered life? Maybe. Or, maybe I've just found the most delicious type of endive and have no need to look further?
Anyway, all you do is wash your endive, trim off the woody end, slice them in half and top with a little homemade marinade. I used a mix of S&P, powdered garlic, oregano and balsamic vinegar. Grill for 3-4 minutes and you have one delicious side dish! I highly recommend serving it with some grilled homemade seitan… Mmmmm.