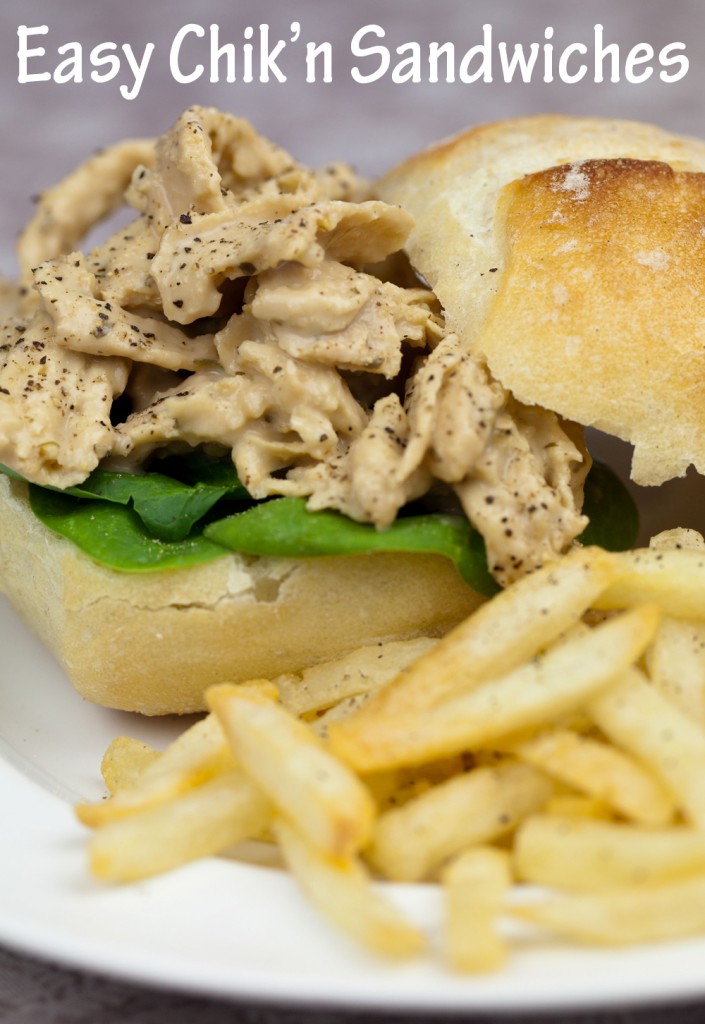 Can someone please tell me where the summer has gone? It seems like only last week I was still having to bundle up to walk the dogs, and now August is almost over. How is this even possible? Has it gone by this fast for anyone else?
I suppose all I can do is make the most of what's left of my summer, and I intend to! I leave Thursday for my annual "Girl's Trip" with my Mama… last year we went to Asheville, this year we're heading to… PORTLAND! Huzzah! Our vacations are clearly planned around stuffing our faces with yummy vegan food, and we're not even trying to hide it. No shame in our game!
Oh, and don't even think about breaking into my house and stealing my recipes while I'm gone… I have some serious guard dog action going on: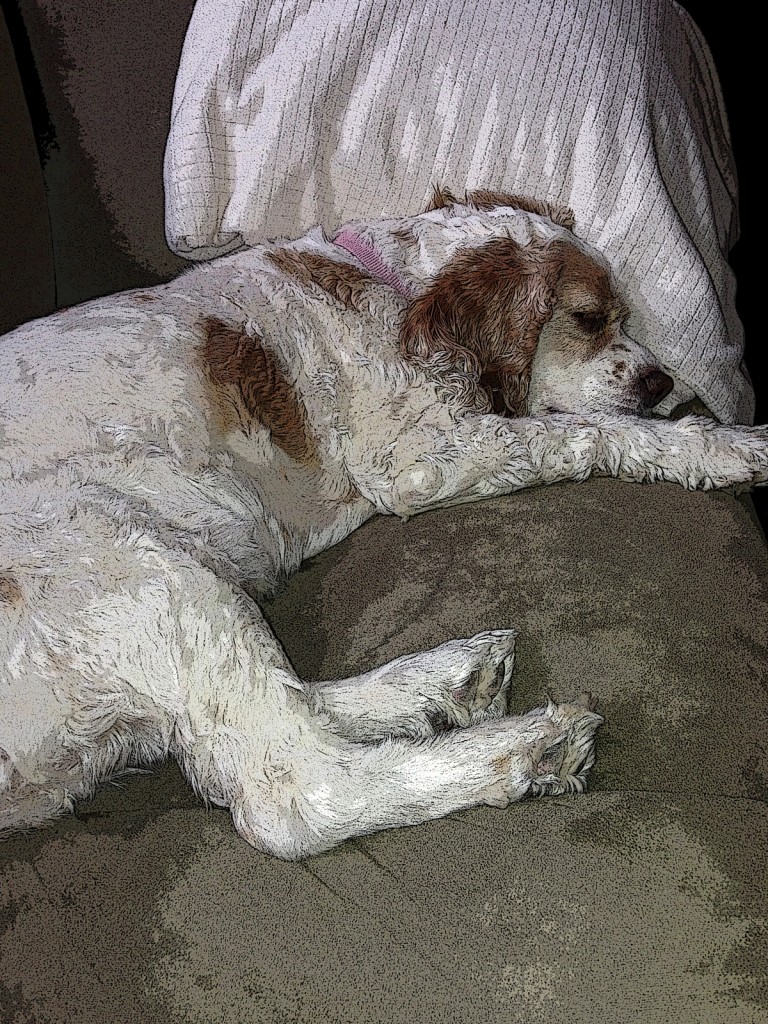 Consider yourselves warned 🙂
Okay, it's sandwich time. We're all busy, and we all want to leave plenty of time to enjoy the rest of our summers, so we need a quick and easy vegan meal. This just might be it: Easy Chik'n Sandwiches.
For each sandwich, simply rehydrate a handful of soy curls for 10 minutes in a bowl of warm water. Drain and squeeze the excess liquid, then mix with a couple tablespoons of your favorite salad dressing (lately I've been overly addicted to Goddess dressing). Add lettuce, tomato, bread and some chips or fries, and you have yourself a meal!
And with that, I leave you until next week. In the meantime, let me know if you have any travel plans for the rest of the summer!