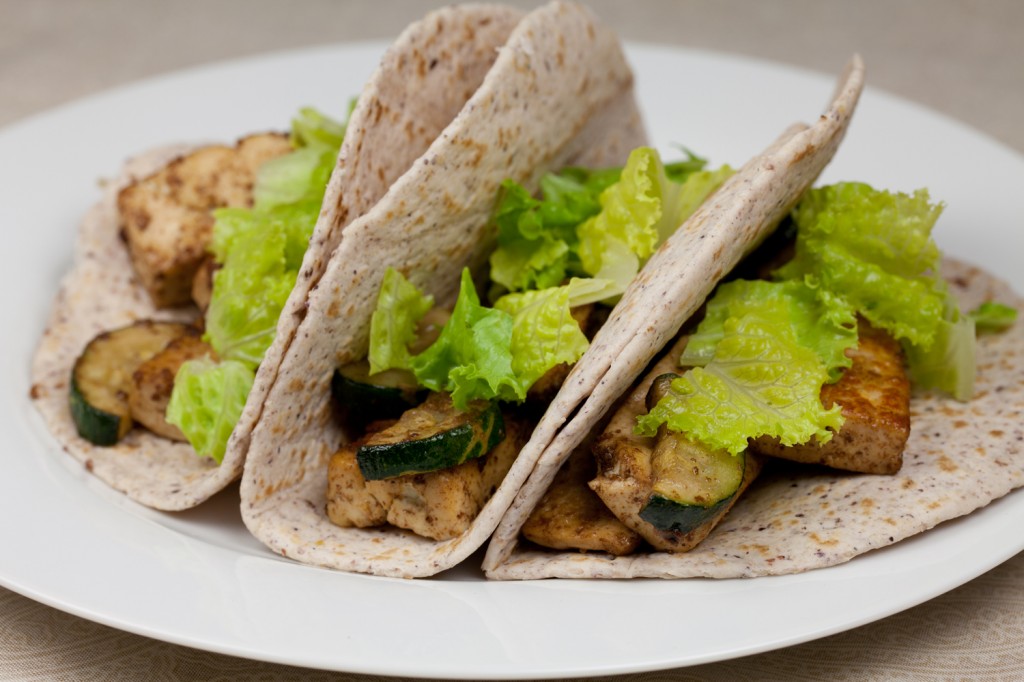 It's a blogger's dilemma: You make a meal and the flavor is so fantastic that you absolutely have to share… but the pictures you took just don't do the dish justice. Sure, you could make it again, but (and I'm speaking for myself here – although I'm sure a lot of food bloggers are in the same boat) you probably have a list of dishes you want to make and blog about a mile long! Who has time for repeats? <sigh> And this is where these totally delicious Zucchini and Tofu Soft Tacos come into play. The flavor is just wonderful: Agave and Chinese five-spice (ohmygawdsogood!) mixed with just the right amount of salt = heaven in your mouth. I also went with the whole wheat tortillas cause they're healthier. They just don't photograph as well. There's a whole lotta the same color going on here.
That picture doesn't really speak to how bright the flavors are, so please use your imagination a little, because if you don't make these tacos we will all regret it forever and ever.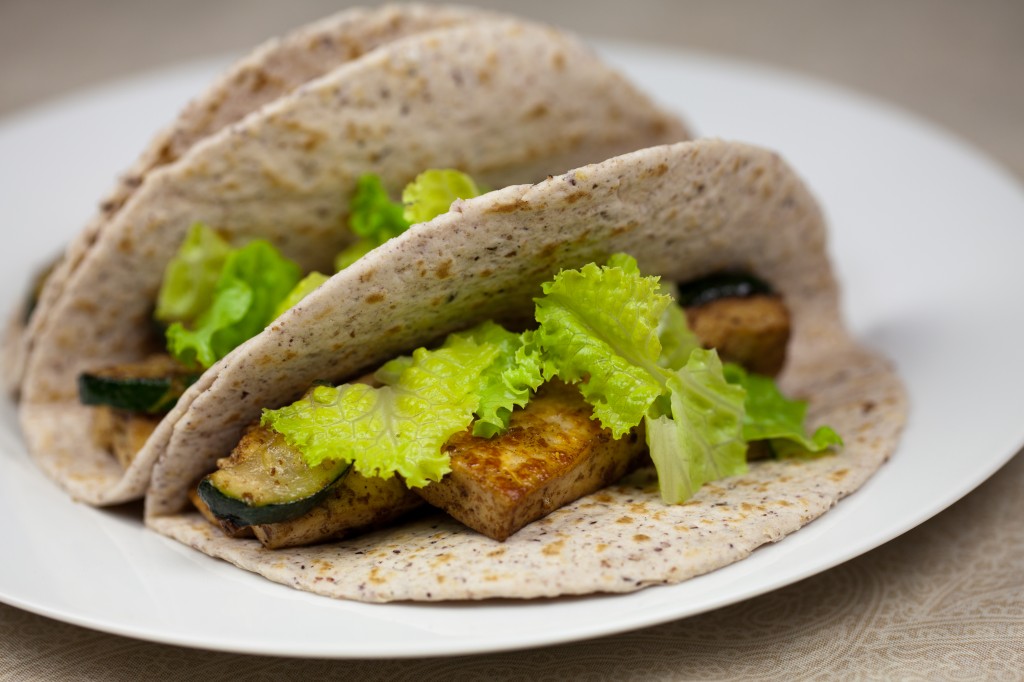 Also? Sriracha. #justsayin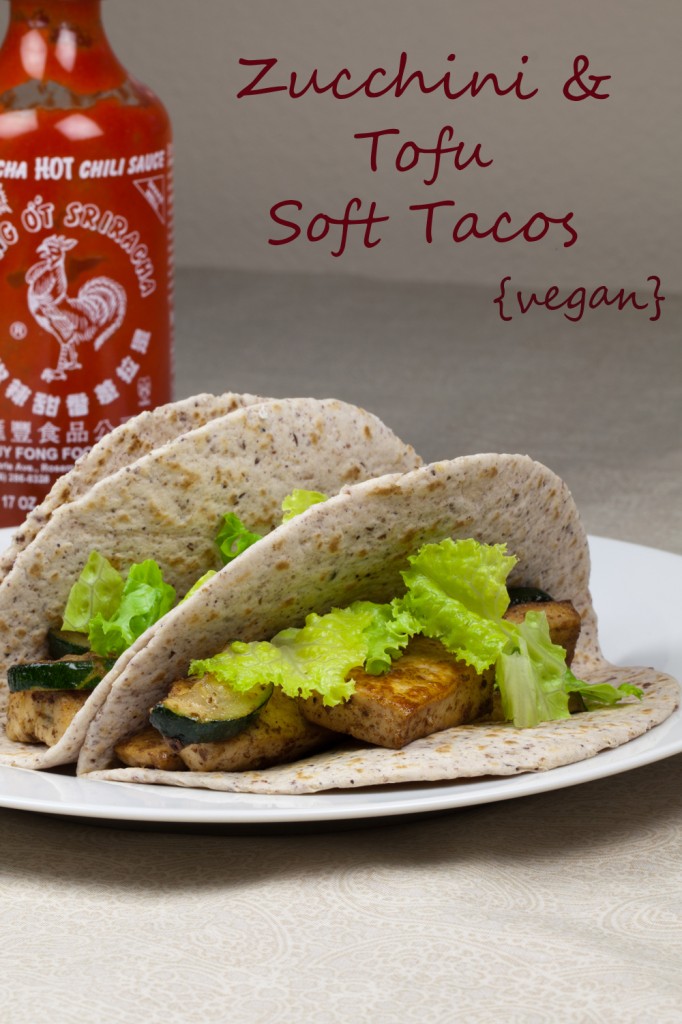 And finally… If you haven't cooked with Chinese five-spice before, you simply  must get your butt to the store and buy some immediately!
---
Zucchini and Tofu Soft Tacos (makes 2 servings)
Adapted from non-veg recipe at Chatelaine
Ingredients:
2 Tablespoons olive oil
1.5 Tablespoons agave
1 teaspoon Chinese five-spice
Dash of sea salt and black pepper
1 package firm tofu, well-pressed
1 small zucchini, washed
4 taco flour tortillas
Chopped lettuce
Aluminum foil and non-stick spray
Directions:
Mix oil, agave, five-spice and S&P in a large bowl. Set aside. Chop the tofu and zucchini into bite-sized cubes and add to the bowl, mixing well. Let sit for 15-20 minutes.
Cover a baking sheet with aluminum foil and spray with non-stick spray, then lay out the tofu and zucchini in a single layer. Drizzle with any remaining liquid. Bake at 400 for 15 minutes, then flip and put back in. I pulled the zucchini out after another 10, but left the tofu in for the full additional 15 minutes (30 minutes total).  If you want to give the tofu a little bit more color, give it a minute under the broiler.
Serve on flour tortillas with chopped lettuce. Maybe with a drizzle of Sriracha. #justsayin.
Enjoy!