(Updated 11/2015 – the original blog this recipe is from has since gone dark, so I'm sharing the recipe here!)
This Black Bean Coconut Soup is wonderful, you guys.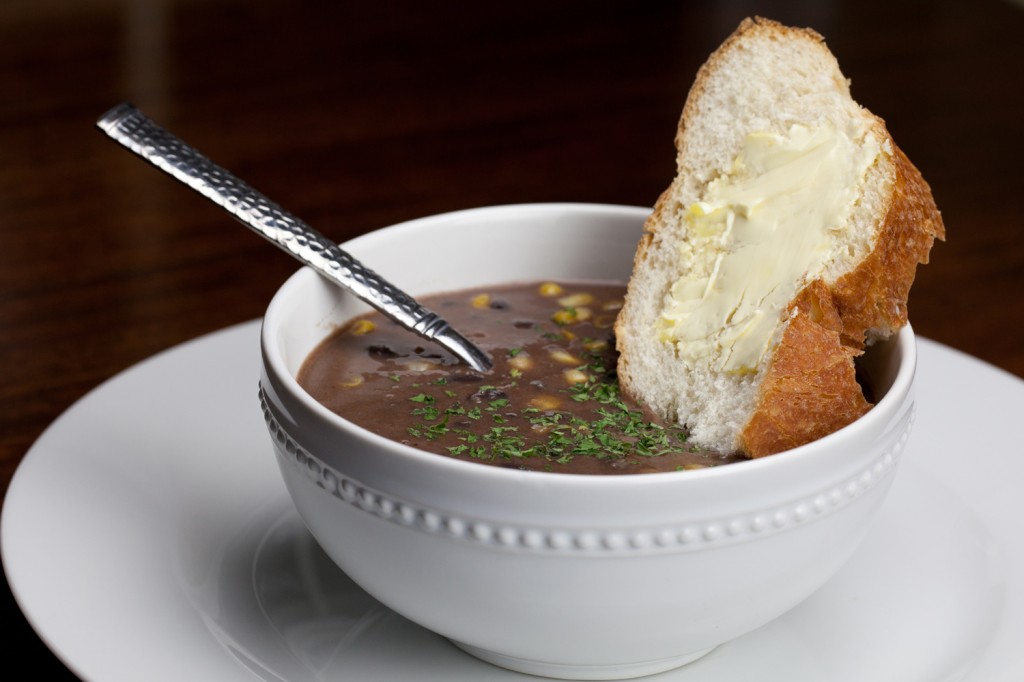 I first discovered this recipe on Vegan Yum Yum back in… 2008? 2009? I made it once and fell in love, then I made it like 17 more times over the next two months.
Then I never made it again.
Well, for a long time, anyway. When I finally got around to making it again last week, I sure was kicking myself in the pants for waiting so long! This soup is amazing, it's rich (but not too rich!) and thick and kind of creamy. Best of all, it's simple to make and uses ingredients you already have in your pantry and freezer!
It's basically beans, corn, coconut milk (the culinary kind), some diced tomatoes and smoked paprika! I wasn't sure how coconut milk would taste mixed with black beans, but it's perfection. Perfection in a bowl!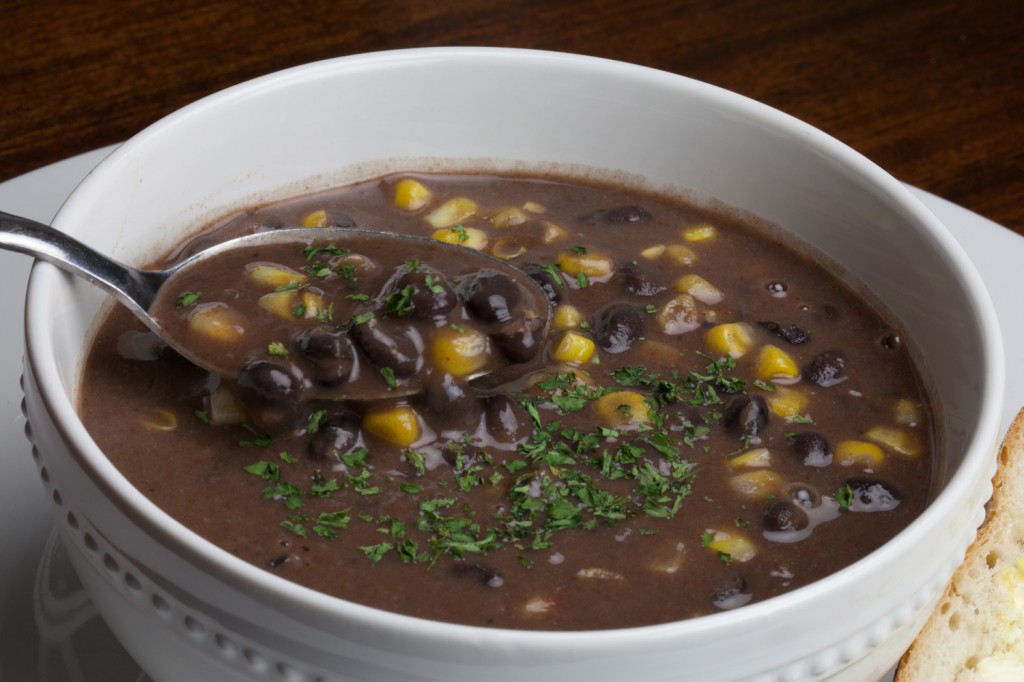 It takes just a few minutes to throw everything into a pan and then let it simmer on the stove while you wrangle kids/dogs/dirty laundry. It's pretty much the perfect weeknight meal for when you don't feel like cooking! Plus it's delicious and healthy. And it doesn't have any "weird" ingredients, so it'll please even the pickiest eaters.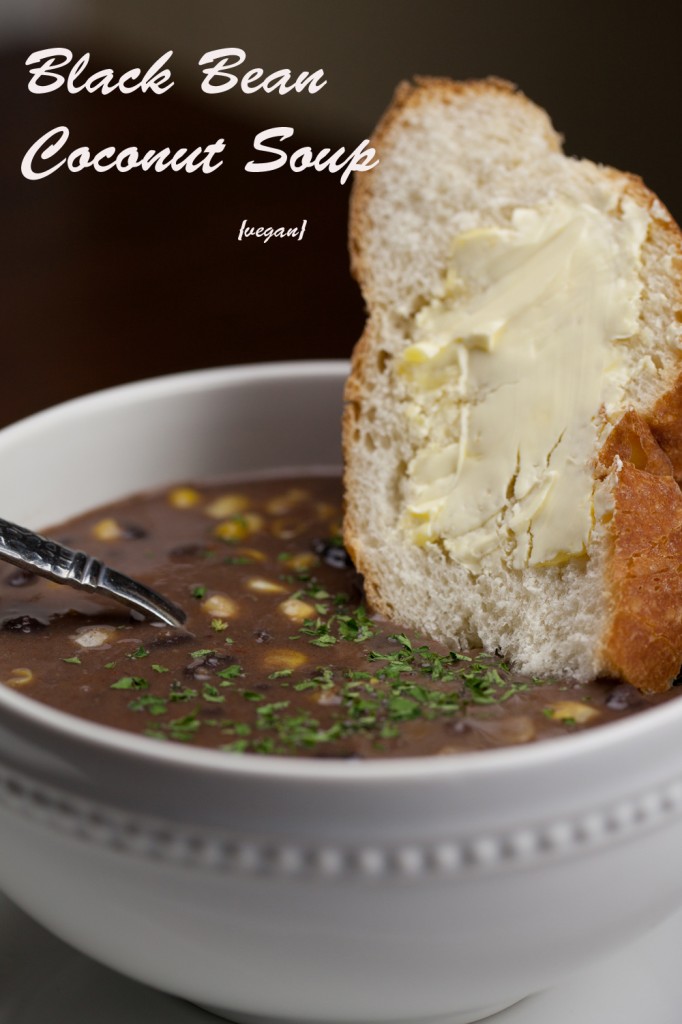 MAKE IT! You wont be disappointed.
Tell me: Do you have any recipes that you just LOVED, then stopped making and forgot about?
---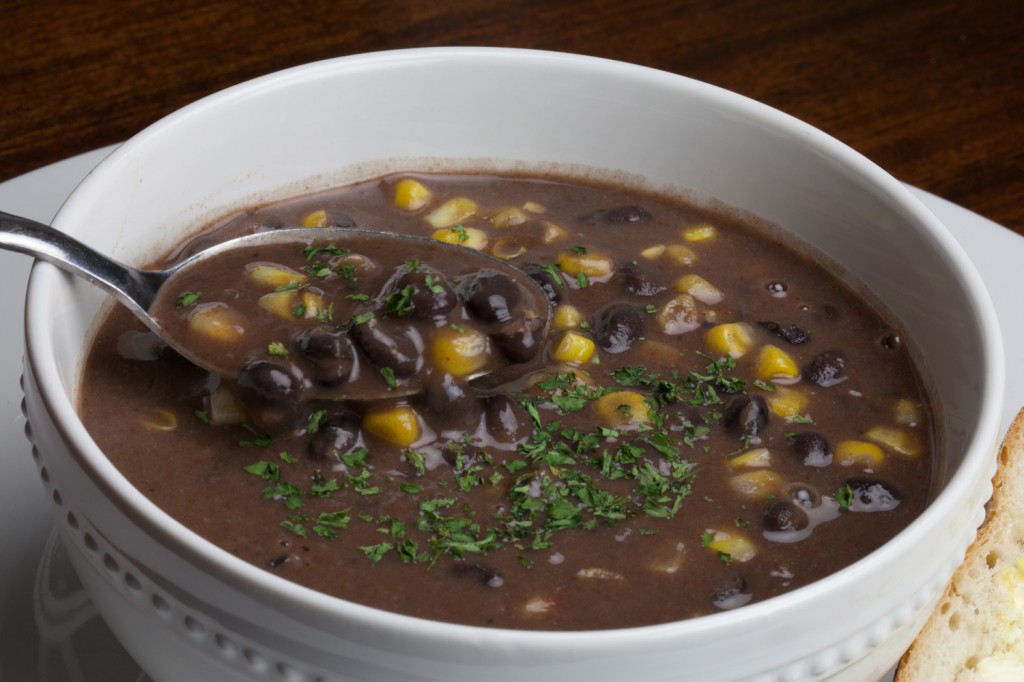 Coconut, Corn, and Black Bean Soup
2015-11-23 14:34:59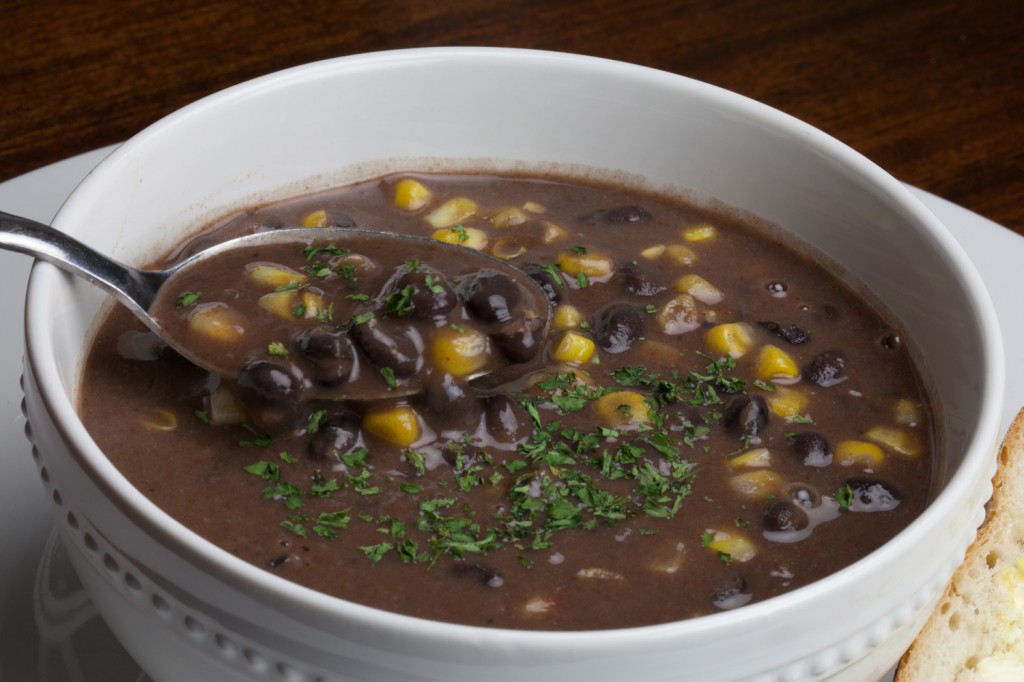 Serves 4
Ingredients
2 cans black beans
1 cup purred stewed tomatoes (canned)
1/2 cup coconut milk (the culinary kind)
1 vegetable bouillon cube
1 cup frozen corn
1 teaspoon smoked paprika (yes, you *must* use the smoked kind!)
1/4 teaspoon salt
1+ teaspoon of your favorite herb
Instructions
Add both cans of beans with their liquid to a heavy soup pot. Add the tomatoes, coconut milk, bouillon cube, paprika, corn, and herbs. Simmer for at least 20 minutes, but it can cook on low, covered, for much longer if needed. A few minutes before serving add the corn.
That Was Vegan? http://www.thatwasvegan.com/