So Delicious was kind enough to send me a care package recently, full of their amazing holiday flavors as well as their new culinary coconut milk!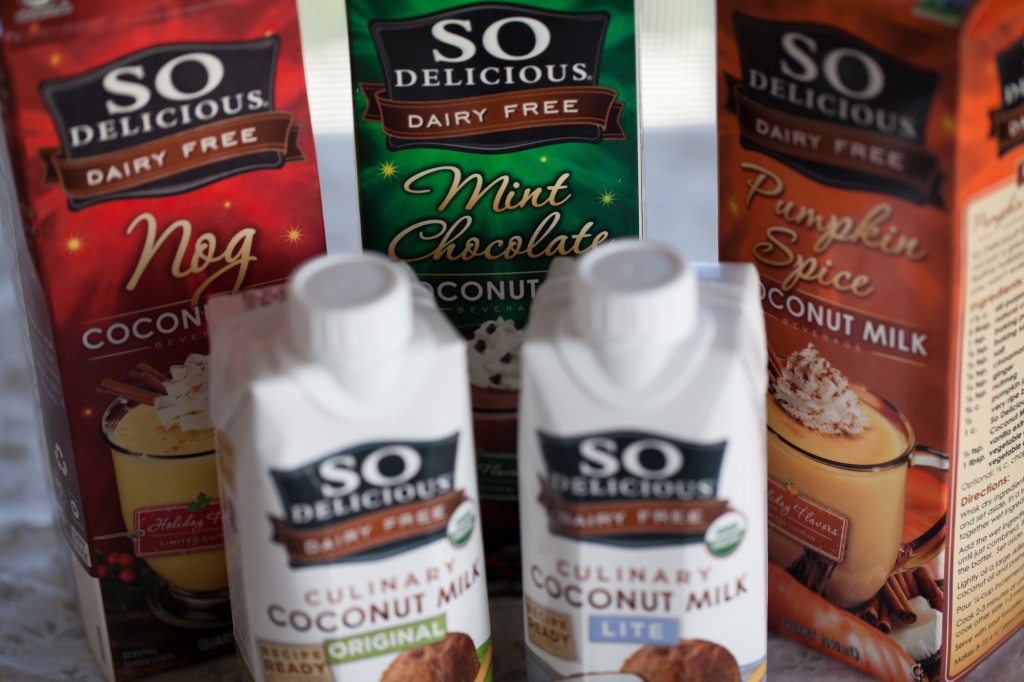 I had tried (and loved) both the nog and the mint chocolate milk in the past, but this was my first time enjoying the pumpkin spice… and it did not disappoint! It's creamy, just like the nog, and the pumpkin flavor isn't at all overwhelming. It's a great holiday drink! Same with the mint chocolate, although I feel like that should be a year 'round drink.
My absolute favorite though? Hands down, it's the nog. I think coconut based nog tastes so much better than the "real" stuff. That hint of coconut flavor goes so well with the thick, rich creamy drink. The other reason it's my favorite? Well… because it mixes so well with booze 🙂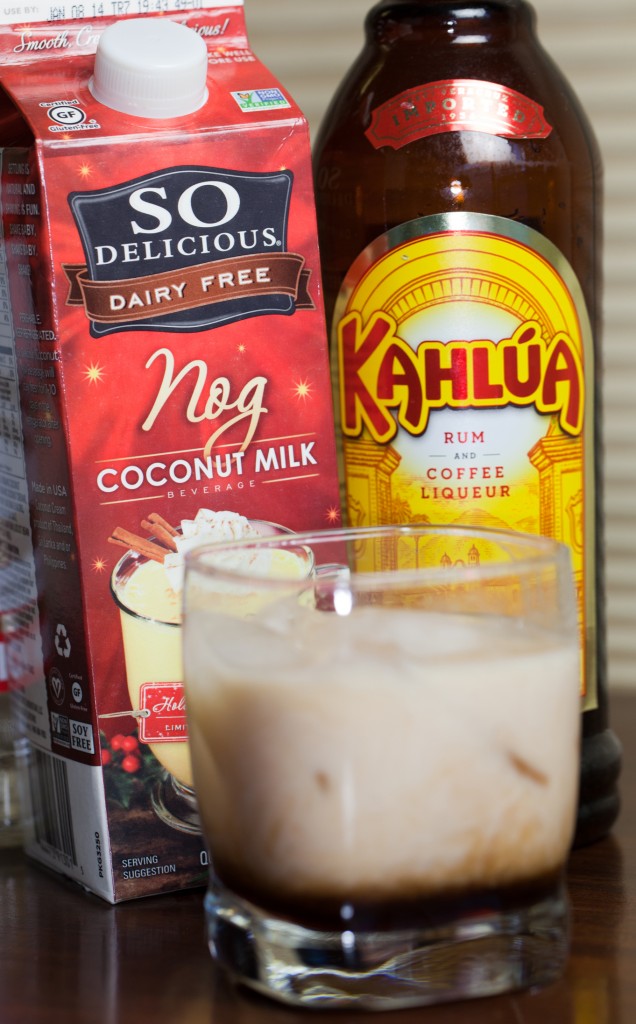 White Russians remind me of my mom, and although I don't drink them all the time, I really enjoy them this time of year. Not sure if it's the cold weather or the fact that my winter clothes are better at hiding a muffin top… either way, I always find myself craving these rich drinks during the holiday season.
This year, to kick it up that proverbial notch, I replaced my usual non-dairy milk with nog! Oh wow. These are the perfect holiday drink! And the recipe is simple:
2 ounces of vodka
1 ounce of kahlua
a BIG splash of So Delicious Coconut Nog
Fill your glass with ice and stir well. Easy, right?
Whatever your plans were for tonight, cancel them. Put on some cozy sweats, pop in The Big Lebowski, and mix up a few of these. You will not regret it!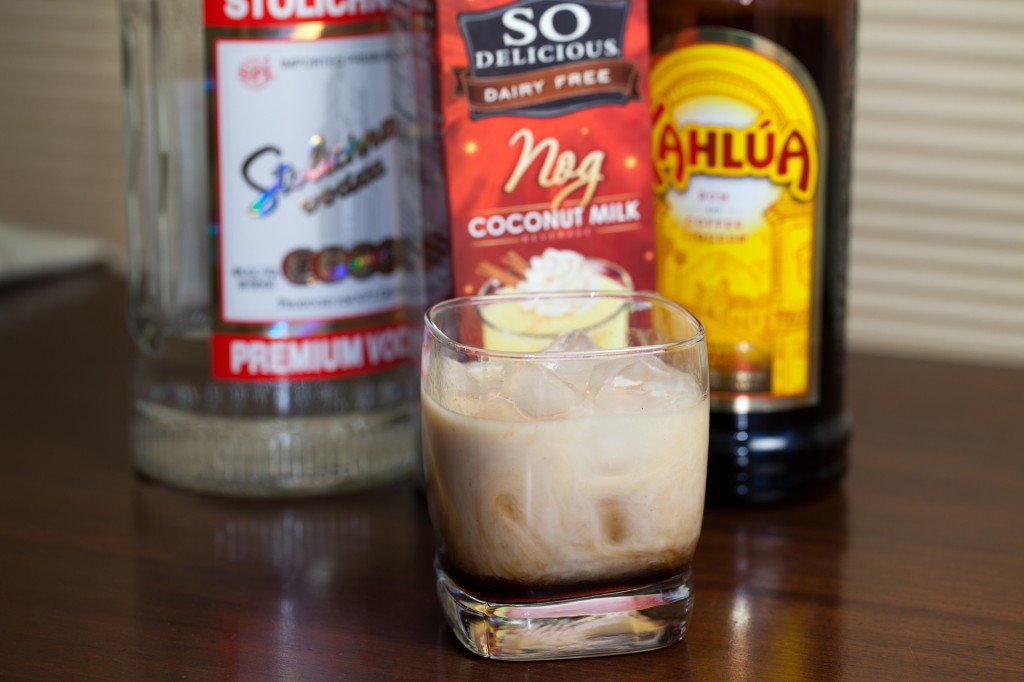 Or, if baked goods are more your speed, check out my recipe for "Rum-nog" cake, which also features So Delicious nog! And coming soon… a wonderful lentil soup featuring their culinary coconut milk!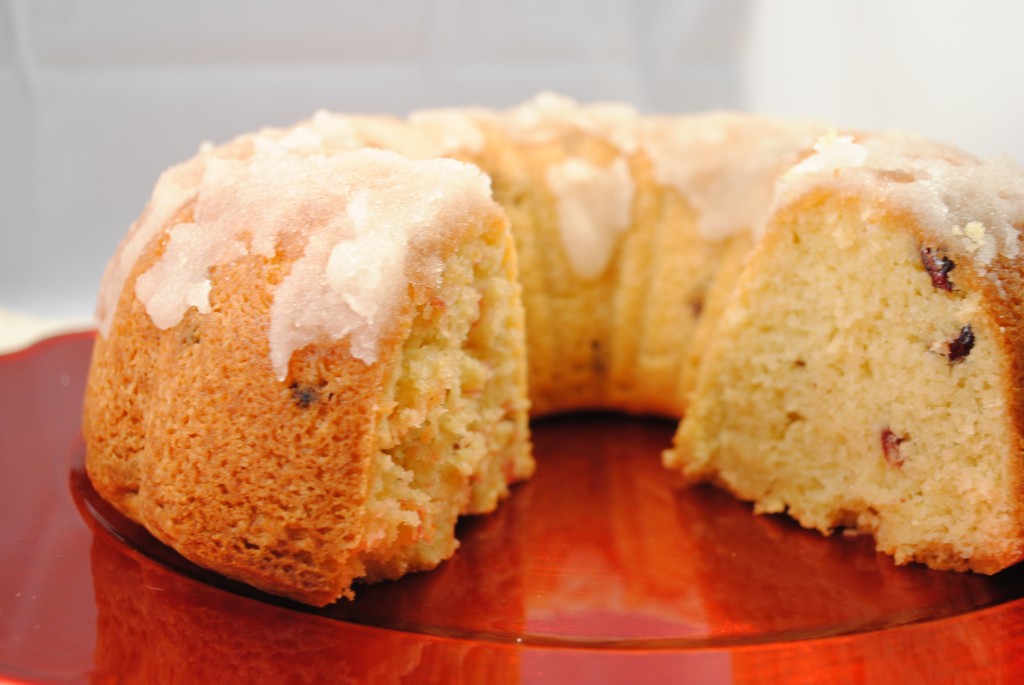 Share with us: What's your favorite holiday drink?