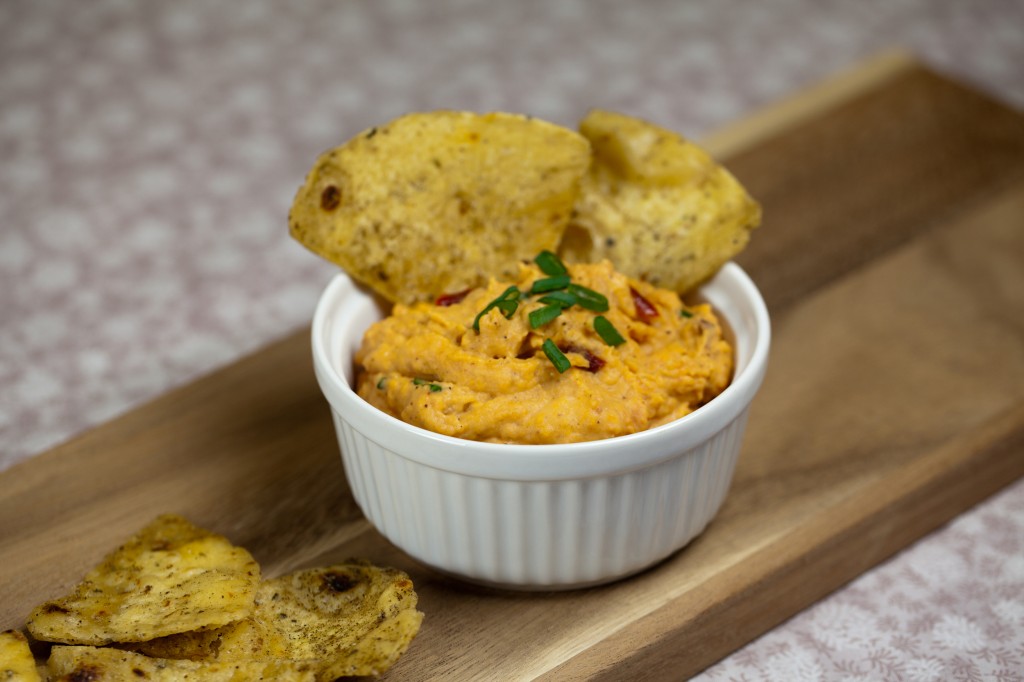 This giveaway has now ended, and the winner is… Tamara! She likes to snack on pita and hummus, so I think she'll really enjoy these crisps. Thank you to everyone who entered!
It's no secret that I love snacking, especially when there's no silverware involved. So, the other day when I was standing in the checkout line at my local Sprouts and I saw a display case of Primizie thick cut crispbreads, I had to grab a bag and see if maybe (hopefully!) they were vegan. And they were! Score!
This is the kind I went home with, the Classic flavor (they also have a Chile flavor that's vegan, and a Cheese flavor that isn't). Absolutely delicious! They have tons of seasoning, and they really are "thick cut". Seriously, these crisps will never break in your dip. Ever. The company has a great story, too. Check out their website… and especially their FAQ sections where they offer free coupons! Here's a list of where they're sold, and they're also available on Amazon.
You can literally see all the seasoning on there!
I bet these would be amazing with guacamole, but I didn't have any avocados, so I had to come up with an alternative dip. I had leftover mashed sweet potatoes, so I added some chili powder and chipotle peppers in adobo sauce, and finally some sour cream. This might be my new favorite dip! So, checkout the giveaway below then scroll down and get the recipe!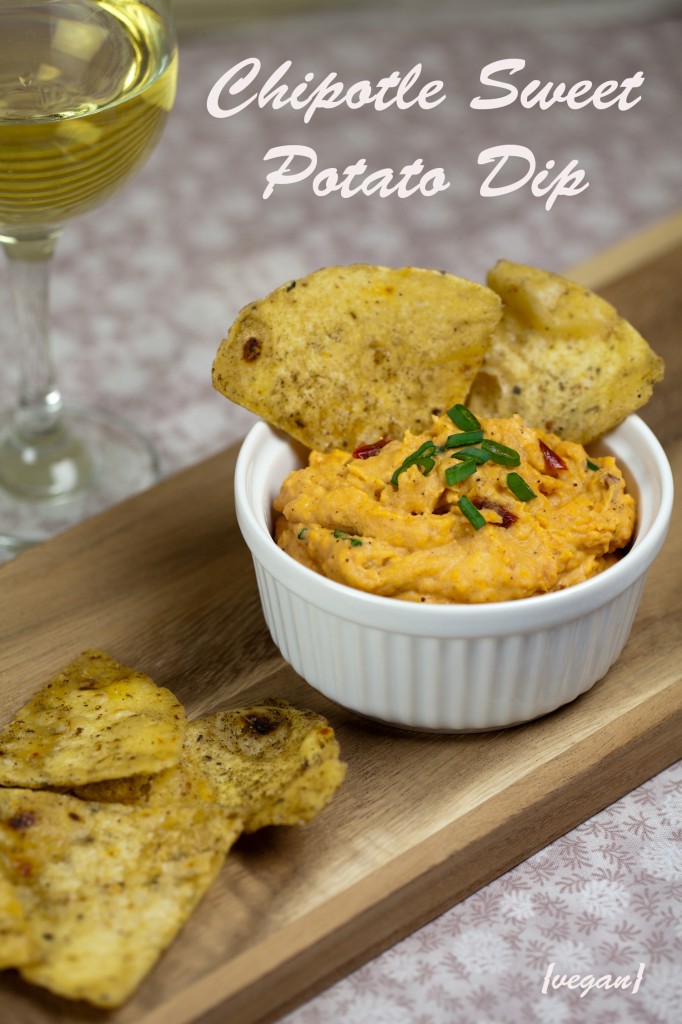 The Giveaway
One lucky reader will win a case of Primizie Thick Cut Crispbreads (12 bags, a mix of Chile and Classic flavors) and a Primizie t-shirt to wear while you chow down on your new favorite snack.
The contest is open until Midnight (Mountain time) Sunday 12/15. The winner will be chosen randomly and announced the following day. To Enter: All you gotta do is leave a comment below telling us how you like to snack. Do you prepare a proper snack meal, or do you eat straight from the bag? Do you snack constantly (like me!) or do you actually have some willpower?
Want more than one chance to win? Go ahead and do any or all of the following, and leave a separate comment for each, letting me know you did it. Multiples grouped into one comment will only count once!
Follow TWV? on Twitter
Tweet about the giveaway (make sure you tag me!)
Like TWV? on FB
Follow Primizie Snacks on Twitter
Like Primizie Snacks on FB
Good luck!
*Primizie Snacks provided me with free product to review, but the opinions are 100% mine!
---
Chipotle Sweet Potato Dip
Ingredients:
1 sweet potato, peeled, chopped and boiled
2-3 Tablespoons non-dairy milk
2 chipotle peppers in adobo sauce, diced, plus 1 teaspoon of the sauce
1/2 teaspoon chili powder
1/4 teaspoon sea salt
1/2 cup vegan sour cream (this is approximate, see below)
Sliced scallions
Primizie crispbreads
Directions:
Mash the sweet potato with the milk. It's okay if it's a little dry. Stir in the peppers and sauce, then taste-test before adding the chili powder and salt.
The amount of sour cream you add is dependent on how big your potato was. I found the best mixture was 2 parts potato, 1 part sour cream. Top with sliced scallions and serve warm or at room temperature with your favorite flavor of Primizie crispbreads
Enjoy!