Do you love Cuties? I do! Nooo, not these cuties… I'm talking about the little mandarin oranges that pop up in the grocery store like magic each year during the holiday season. Cuties! They're great for breakfast smoothies, and perfect for snacking, but did you also know they're pretty darn fabulous for baking? Check out my Vegan Cuties n' Coconut Bundt Cake if you need proof!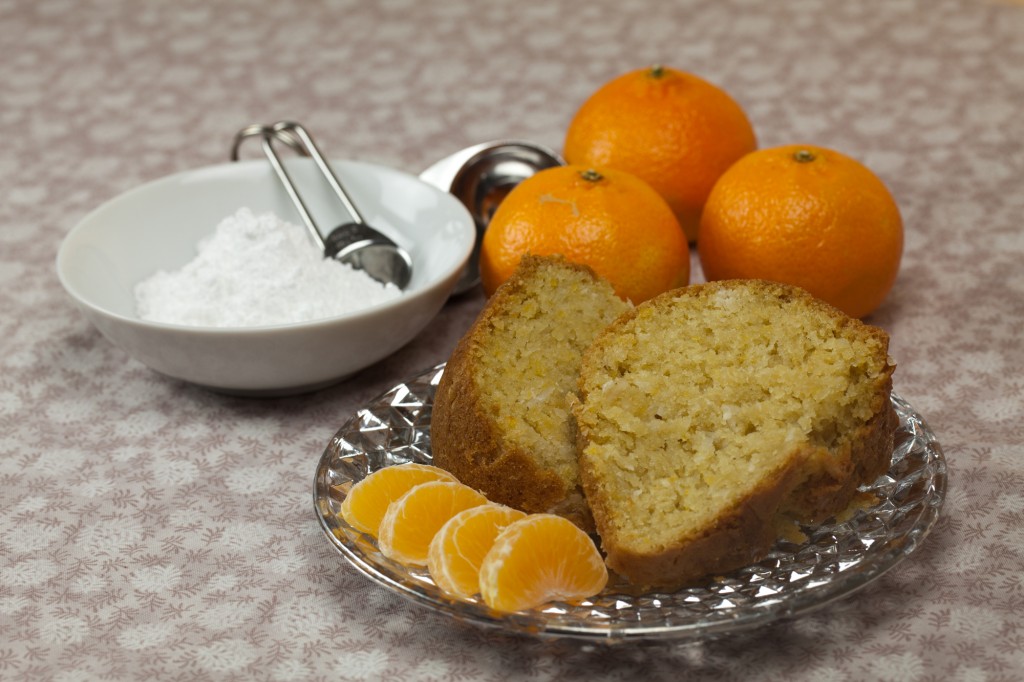 So moist and fruity and coconutty! A great way to switch up your holiday baking! I used to zest as well as some pureed fruit to give the cake lots of flavor.  And of course they're great cause you can pop them in your mouth pretty much non-stop while baking 🙂
The cool thing about cuties is, they're not just yummy but also good for you. They're low in sugar and calories BUT very high in Vitamin C and Potassium.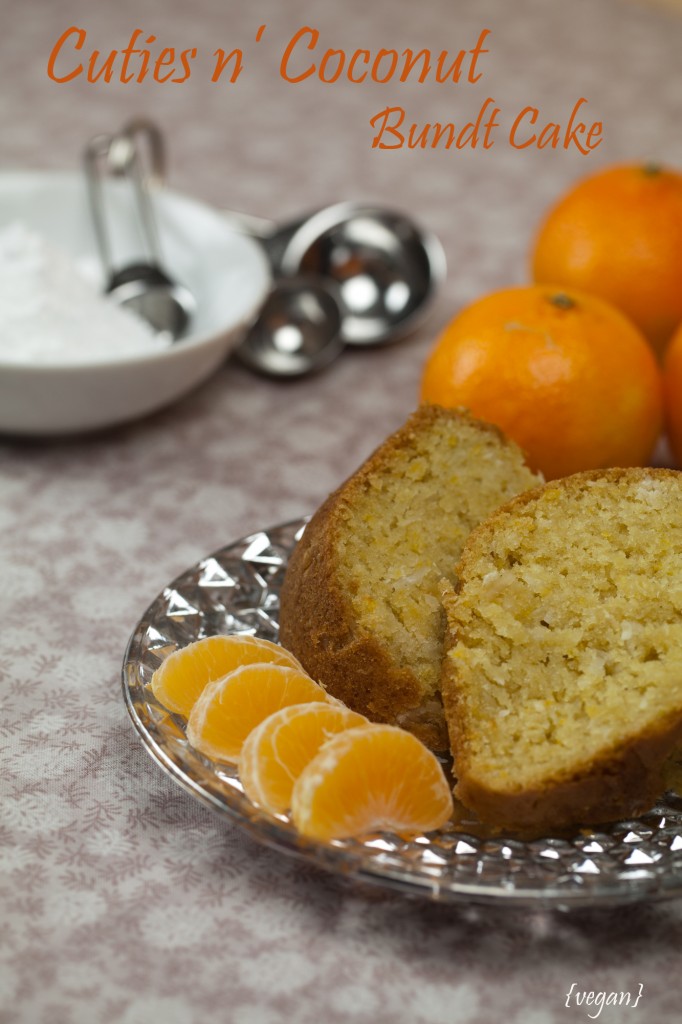 You know who else loves them? MY DOGS! I googled first to make sure that citrus is okay for dogs (it is, just start them off with a small amount), and ever since they can't get enough of them. My crazy little vegan dogs…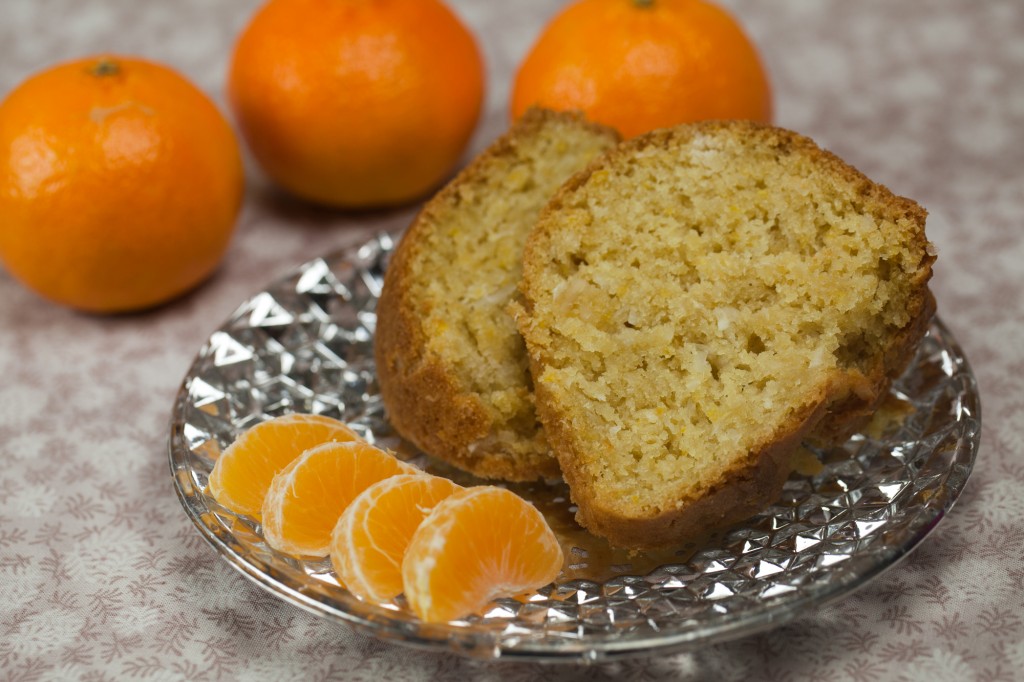 *I was provided with free product to review, but the opinions are 100% mine!
---
Cuties n' Coconut Bundt Cake
Recipe adapted from Epicurean Vegan
Ingredients:
1 1/4 cups white sugar
1/4 cup brown sugar
1 can light coconut milk
2/3 cup blended vegetable oil
1/4 cup non-dairy milk (I used soy this time around)
Zest of two cuties
1/4 cup cutie "juice"
1 Tablespoon vanilla extract
2 teaspoons baking powder
1 teaspoon baking soda
1 teaspoon salt
3 cups flour
1 1/2 cup shredded coconut (I highly recommend unsweetened!)
Directions:
Spray a bundt pan and set aside. Preheat oven to 350 degrees.
Mix your sugars, coconut and soy milk, oil, zest and vanilla in a large bowl. Peel the zested cuties and pulse just 4-5 times in the blender. You want the juice to still have nice little chunks in it. Add to the bowl, then slowly mix in the rest of your ingredients, stirring carefully. Bake for 60 minutes, and allow to cool before removing from pan. Top with powdered sugar or enjoy as-is!