I've been quiet, but I am back from my amazing trip! I have lots of pictures to share, along with some vegan travel tips I picked up along the way, and I promise to get my butt in gear and share those soon. Of course, if you follow me on instagram you've already seen some of the pictures, like these:
Here's another picture you probably haven't seen, because it was just taken yesterday by my podiatrist… That my friends, is a fractured metatarsal. It's basically the side of the ball of my foot, where the fracture is.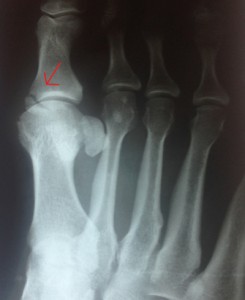 What does this mean? Well, for one it means I'm going to miss yet another ski season, as I'll be in an air cast for the next 6-8 weeks. And that's just if all goes well, it could actually be longer! But, I'm really just grateful that it happened after my trip.
And if you're curious as to how I broke it? Well that's easy. I fell down the stairs. Graceful I am not

The good news is that my cast allows me to stand comfortably long enough to cook, and I happen to have a whole backlog of recipes that I need to share anyway, so I plan to get this blog back into gear. So, hobble along with me and get ready to check out some really yummy appetizers just in time for the Super Bowl!