With the Super Bowl approaching, not to mention awards season in full swing,  there are a lot of parties coming up that need delicious appetizers. Here's a super simple one to add to your repertoire: Easy Vegan Stuffed Potatoes!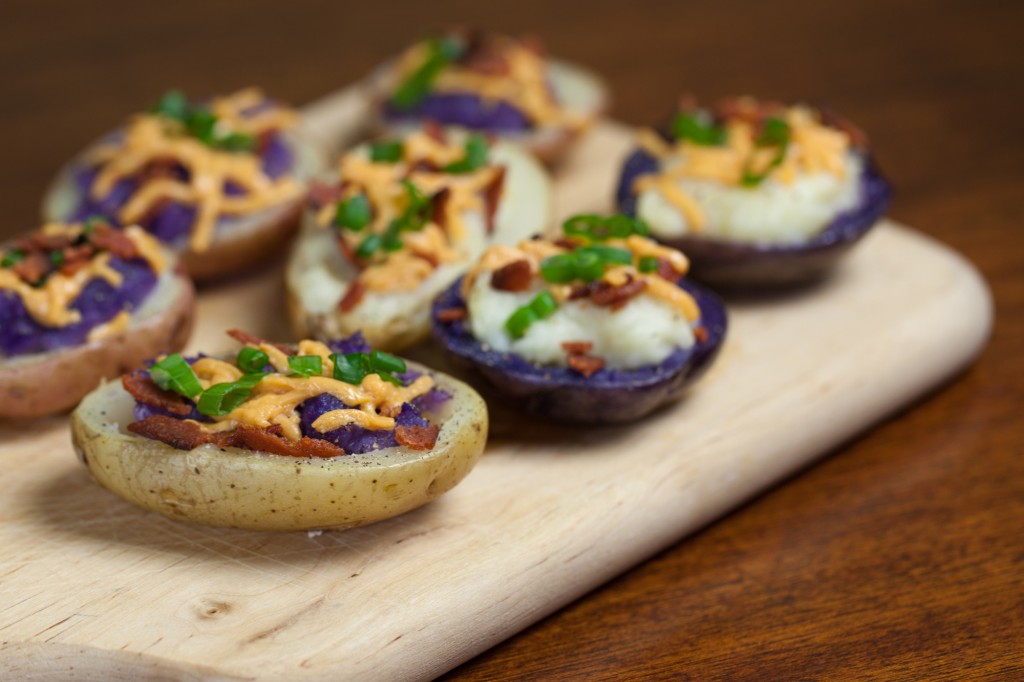 The trick is to use baby potatoes, so they'll be bite sized, and to mix n' match between regular and purple. That way all the fancy colors will confuse your guests and make them think you put in more effort than you actually did, haha!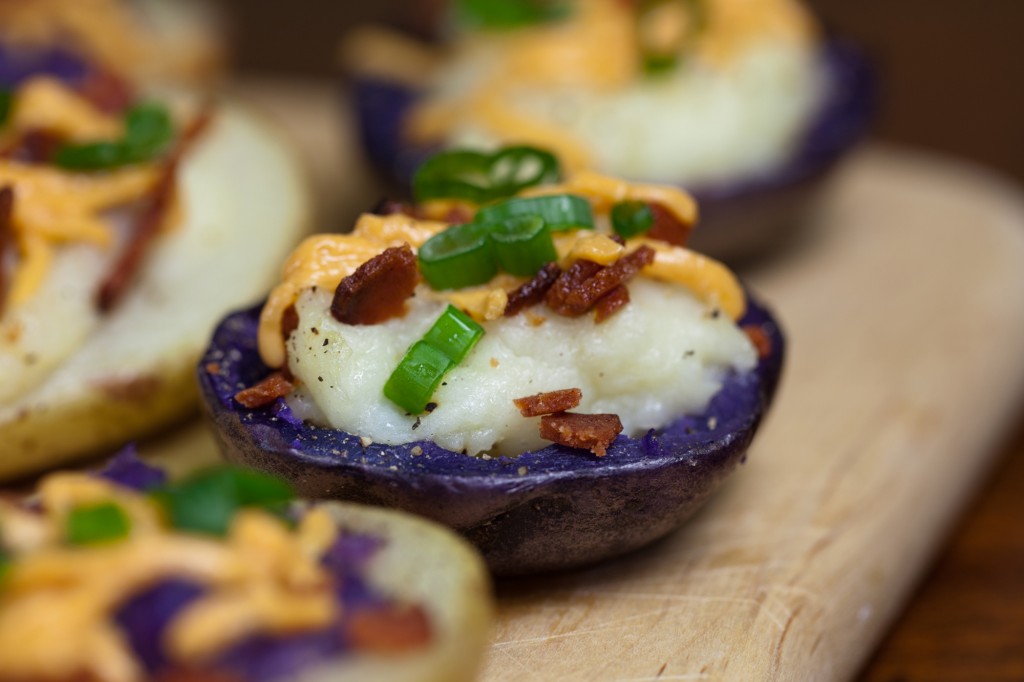 The other trick? Vegan bacon and cheese! Simply microwave the potatoes until soft, then cut in half and scoop out the centers. Prepare the filling as you would if you were making mashed potatoes (earth balance, almond milk, etc), put back in the tater skins, add your favorite toppings and bake for a few  minutes until the cheese is melted and everything is nice and hot. What could be easier? I mean, these aren't called Super Difficult and Annoying Stuffed Potato Skins, are they? Nope. Not at all.