Have you heard of Surf Sweets? They make delicious candies made with organic fruit juice and sweeteners, and are one of the only companies that can honestly say they use zero corn syrup. More importantly, they offer a wide variety of vegan candies!
They recently sent me some of their Organic Fruity Hearts to try (just in time for Valentine's day!). I was looking forward to them because, as a vegan, I don't get to enjoy a lot of "gummy"-type candies. They were chewy, and sweet, and I really enjoyed them. So much so, in fact, that I ate the entire bag. Granted, there were only supposed to be 2 servings in there, but still. I just couldn't stop myself.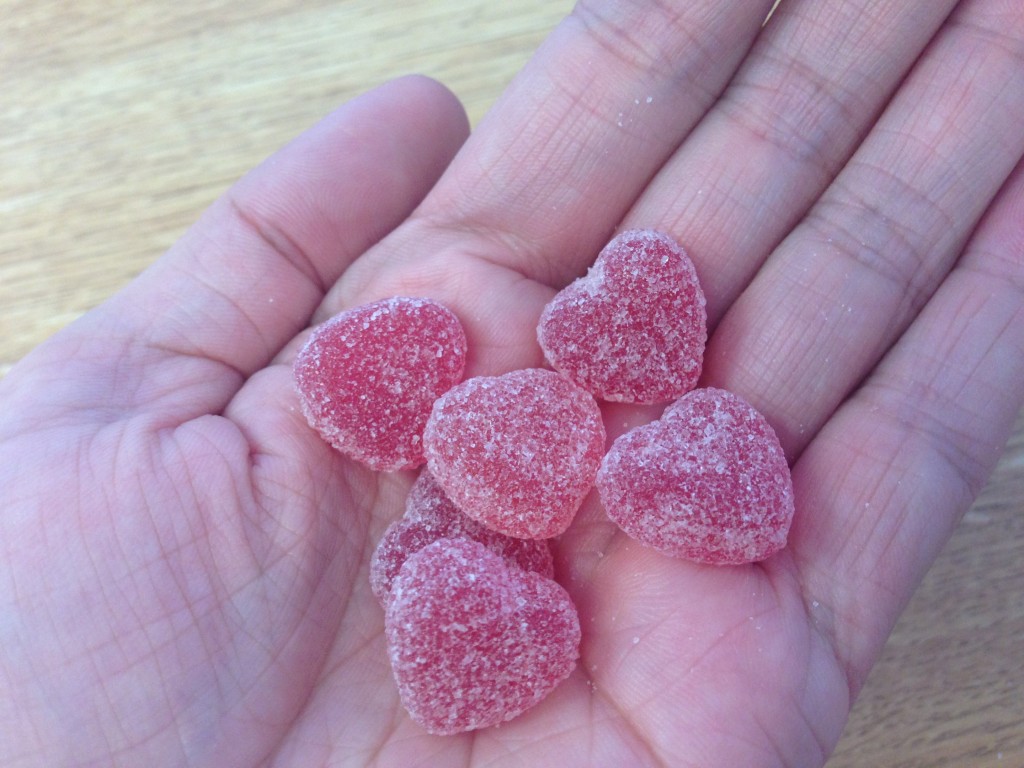 Not all of their products are vegan (gelatin, ugh!), but the ones that are carry the vegan label. They are:
Fruity Bears
Gummy Swirls
Sour Berry Bears
Sour Worms
Fruity Hearts
Spring Mix Jelly Beans  Update: Sorry, I misread their website! Jelly beans are vegetarian, but not vegan.
Surf Sweets candies are available at a whole range of grocers, including Whole Foods… Check out the full list here. I can't help but think their candy would be perfect in a vegan easter basket…
*I was provided free product to review, but the opinions are 100% mine!