You're all familiar with Nasoya's Tofu U, right? It's a fantastic online resource where you can learn more about tofu, find new recipes, and even download coupons! As a member of Nasoya's Dean's List, I've had the opportunity to share recipes, thoughts and opinions with other tofu-lovers, and it's been a blast. This is one of the posts I put together for them, and would *love* it if you could head over there and check out the site and some of the work I've done there!
---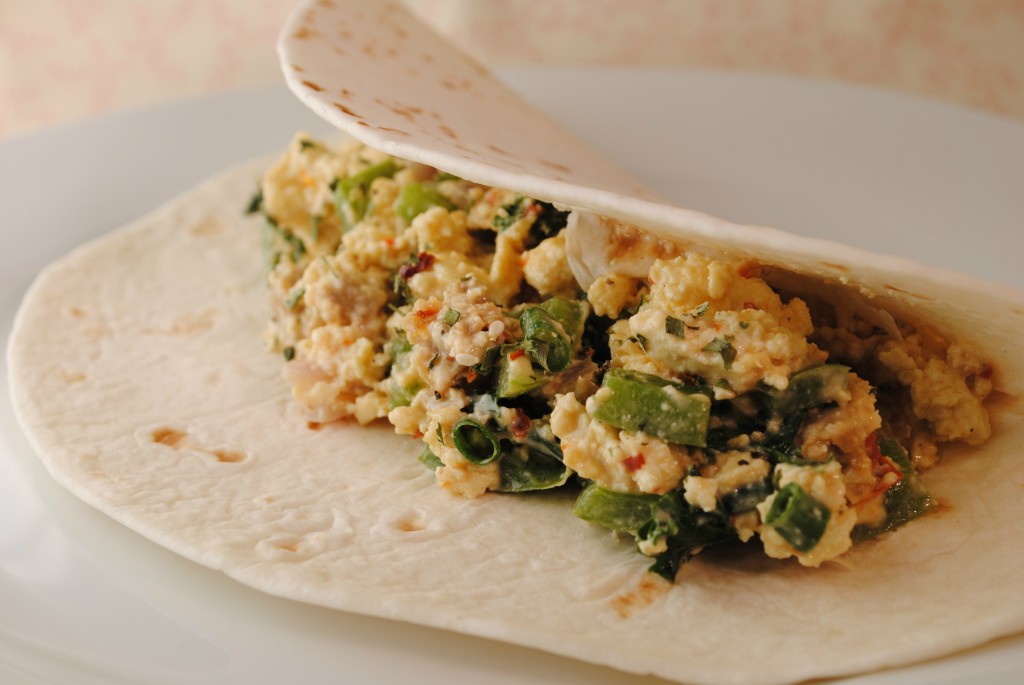 Breakfast may seem like a bit of a puzzle to newly plant-based eaters. You can no longer rely on your favorite fast food sausage 'n egg sandwich, and if you're committed to your health you're going to want to avoid those enormous baked goods at your coffee shop as well. You know the ones: Half the size of your head, and full of dairy, sugar and fat.
So what's a hungry person to do? That's easy! With just a little bit of planning, shopping and prep, you can have a week's worth of plant-strong breakfasts ready to eat!
For mornings when you have a few minutes to throw something together, these are some of my favorites. Hint: If you like oatmeal, you can mix everything together (except the hot water!) in a tupperware and keep it at your office in case you forget your breakfast!
Whole grain toast topped with mashed avocado, sprinkled with salt and pepper
½ cup quick oats, mixed with 2 Tablespoons peanut butter and 1 Tablespoon agave or honey, and a sprinkle of cinnamon (and maybe some chopped apple!)
1 whole wheat tortilla with peanut butter and a sliced banana, rolled up into a burrito
For mornings when you're not rushing out the door, or if you're willing to do some prep work on the weekends, you might enjoy one of these breakfasts!
Tofu based smoothies, like these
(Slightly) spicy tofu scramble (my favorite… the recipe is below!)
Fried slices of tofu (I like to season mine with salt, pepper, and an Italian season mix) on toast or a bagel with Sriracha sauce
See? Plant-based breakfasts aren't nearly as complicated as you once thought, and they can absolutely be healthy, satisfying, and delicious!
---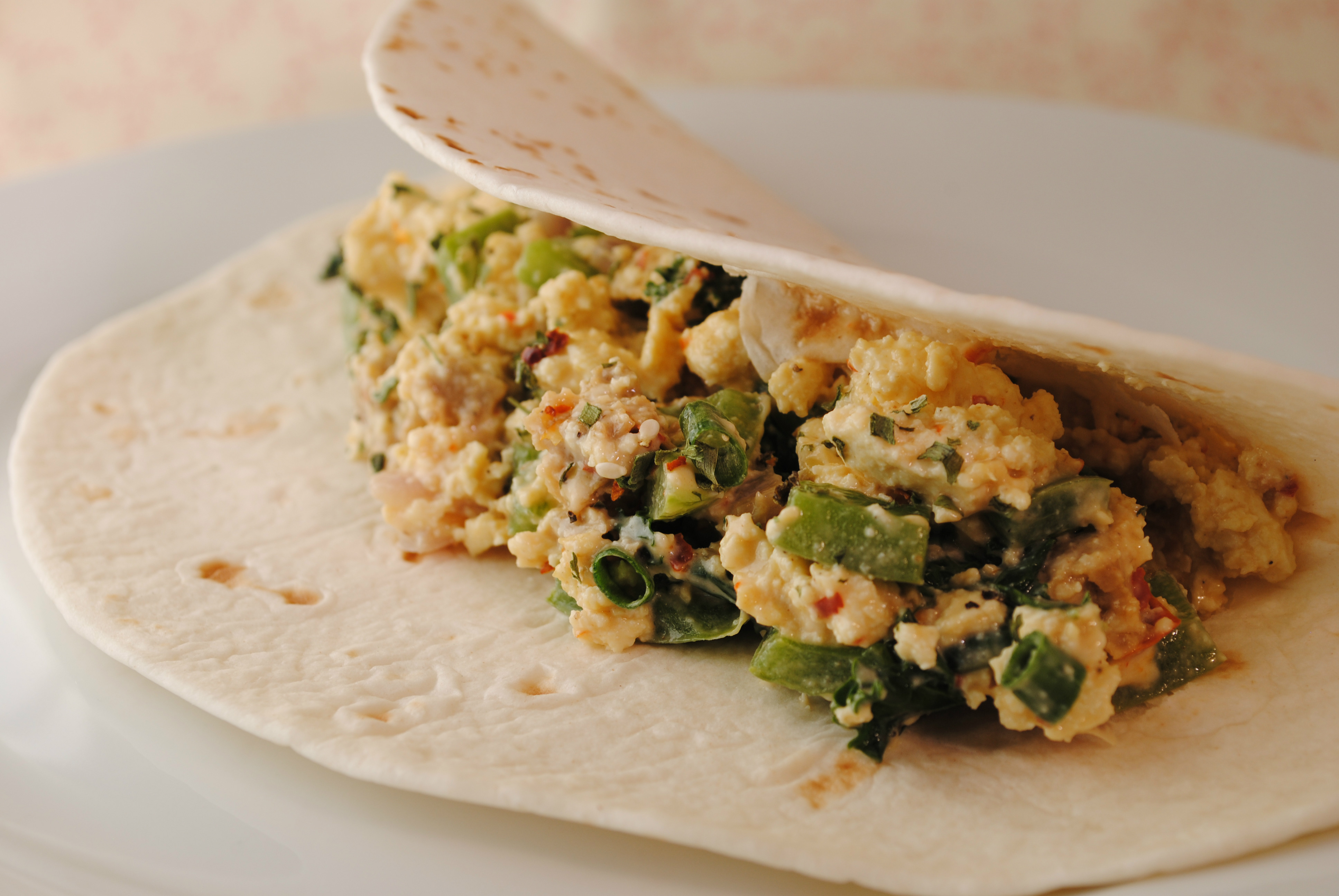 Slightly Spicy Tofu Scramble
2014-02-21 13:14:14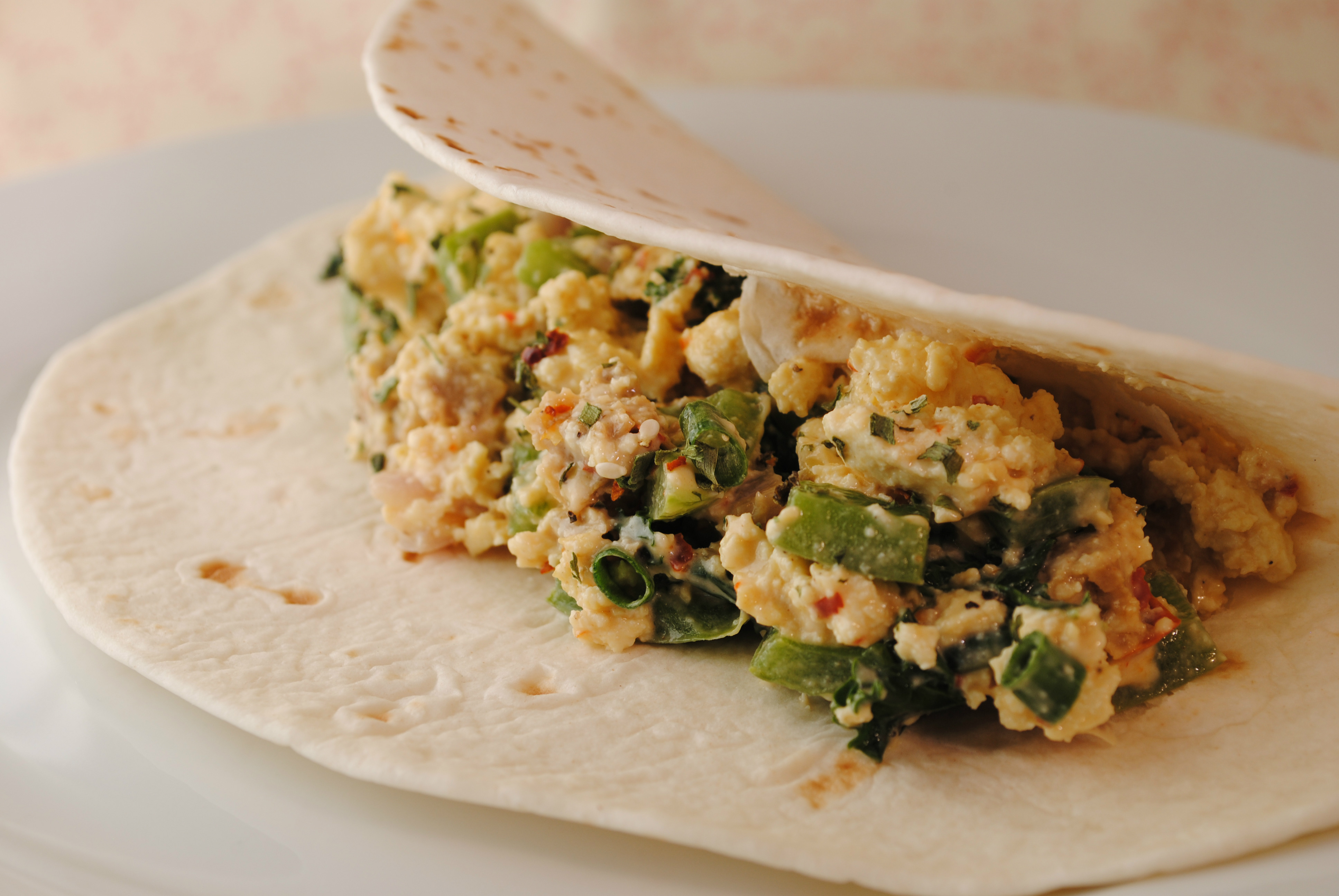 Serves 4
The perfect breakfast to make ahead and enjoy all week!
Ingredients
1 package Nasoya firm tofu, well pressed
1/2 onion, your favorite kind (I like red or sweet)
1 bell pepper, your favorite color (or do half n' half)
3-4 Tablespoons non-dairy milk (you might need more)
1 Tablespoon nutritional yeast
1 teaspoon sea salt
1 teaspoon crushed red pepper flakes
1 heaping teaspoon cumin
a few sprinkles of pepper
¼ - ½ cup vegan cheese
2 links vegan sausage, roughly chopped
1/2 bunch kale, de-stemmed, chopped, and sauteed in water
4 scallions, thinly sliced
Instructions
Water sauté the onions and peppers until soft, then add the tofu, making sure it's well crumbled. You're going for a "scrambled egg" consistency.
Mix in the milk and all the seasonings, except the scallions. Stir well so that all the tofu is evenly coated. If it's too dry, add a couple more teaspoons of milk. Stir in the cheese, if using, and let it get all melty.
Add in the sausage and kale, and mix again, then sprinkle the scallions on top. Done!
That Was Vegan? http://www.thatwasvegan.com/
*Although I was provided compensation by Nasoya, the opinions are 100% mine!