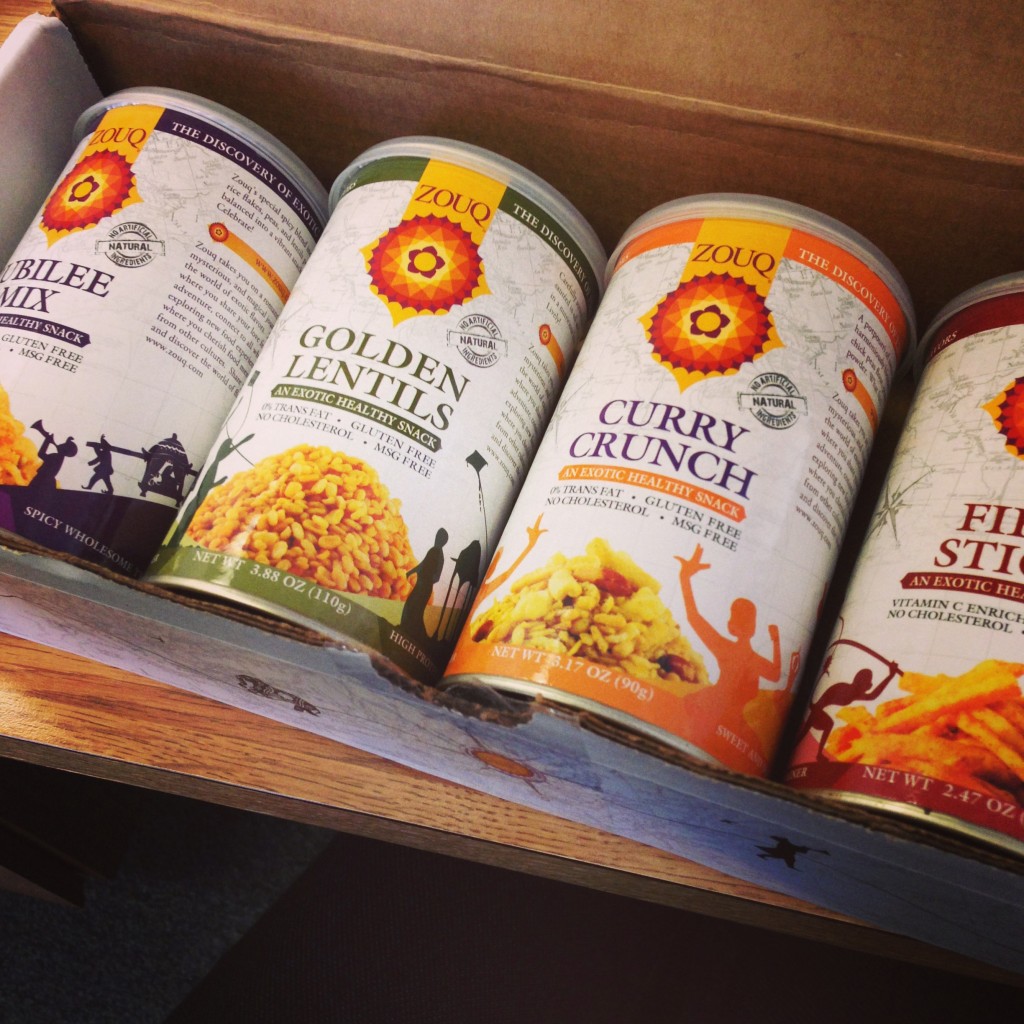 Have you heard of Zouq? I hadn't until they emailed me, which makes sense I guess because their products are (for now at least) only in stores in the LA area. The good news is that the rest of us can order them online!
Their South Asian snacks, which are gluten-free, msg-free, and cholesterol-free come in four flavors: Fiery Sticks, Golden Lentils, Jubilee Mix and Curry Crunch.
The first one I opened (and also my favorite) was the Curry Crunch. It was a little bit sweet and full of curry flavor. It also had the best mixture of pieces, I thought. Rice flakes, crunchy chickpeas, green peas, and loads of other little bites.
Next I tore into the Jubilee Mix. Like the curry flavor, lots of different pieces and textures going on in there. There were even raisins!
The Fiery Sticks were a little hard for me to get into, all I could really taste was "hot". I thought I was going to love them because they reminded me of the potato sticks I used to eat as a kid, but they were just too spicy for me. If you're a heat-lover though, these would be perfect for you!
Finally we have the Golden Lentils which were tasty, crunchy little guys, and were perfect for pouring directly into your mouth, ha ha.
Overall, I was really happy with my Zouq snacks. If I were to order more, I'd definitely go with the Curry Crunch or the Jubilee Mix. I liked how they had a real variety of shapes and sizes, many of which were large enough for me to pull out one at a time, which is the way I tend to snack.