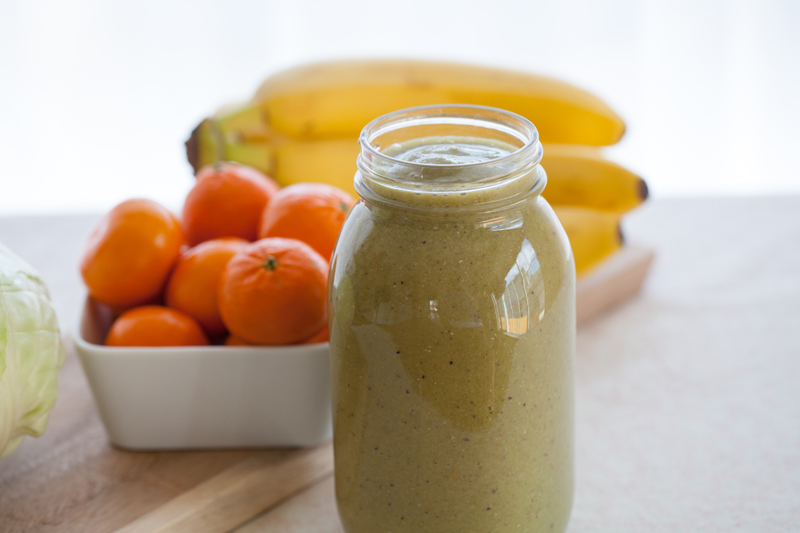 I'm a smoothie kind a girl.
Well, okay. Mostly I'm a 'putting mac n' cheese on my pizza' kind of girl, but I aspire to drink more smoothies. I recently shared my delicious Cherry Beet Smoothie with you guys, and now I bring you this: the very adorably named Straw-bana Cabbage Smoothie!
I've been slacking lately, but when I can I like to carve out just 30 minutes on a Sunday afternoon to make a big ol' blender full of smoothie, fill a mason jar and stuff it in the fridge for my breakfast on Monday morning. It's not hard (the 30 minutes includes everything from cleaning and chopping the veggies to cleaning up afterward), and it's something I really need to do every week.
Especially now that I have TWO delicious go-to smoothie recipes!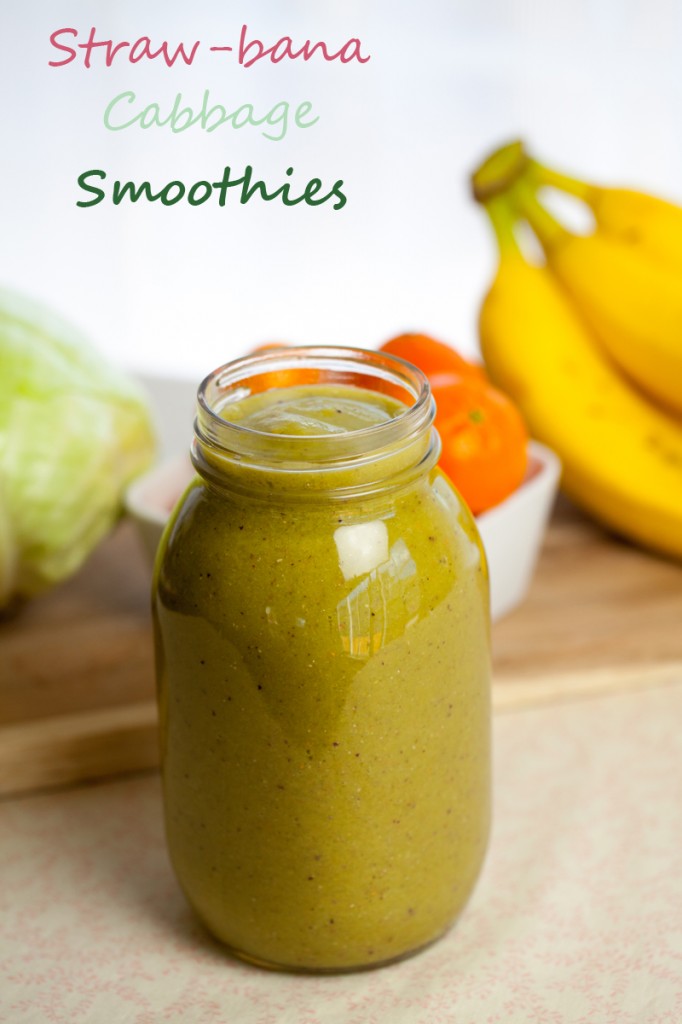 Besides (or more importantly than?) being easy to make, they're crazy-full of vitamins and nutrients. And don't think you need to take out a second mortgage to buy a $500 blender to make smoothies either! I use a Waring Bar Blender that I got at a local outlet store for like $80, and it works perfectly. It blends and chops everything, never overheats, and I've been perfectly happy with it.
My point is, get in that damn kitchen and pull out your blender, no matter what kind it is! And put some fruits and veggies in it. You'll be glad you did!
---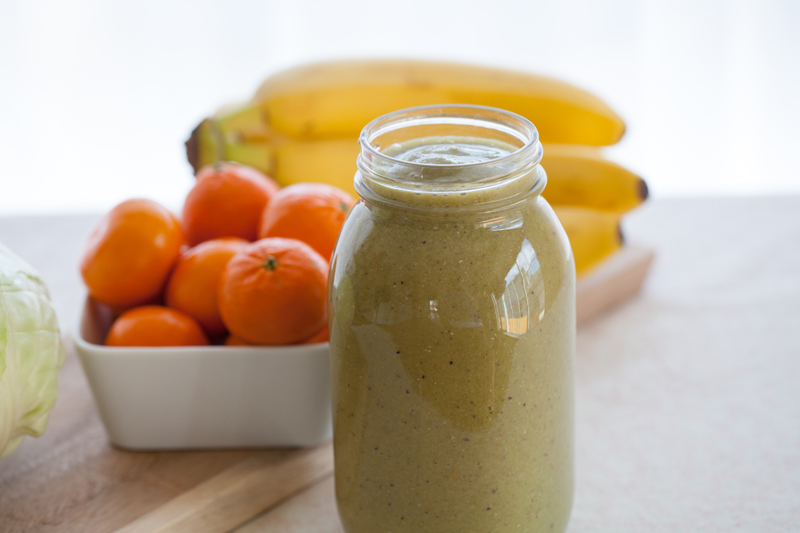 Straw-bana Cabbage Smoothie
2014-05-07 07:45:12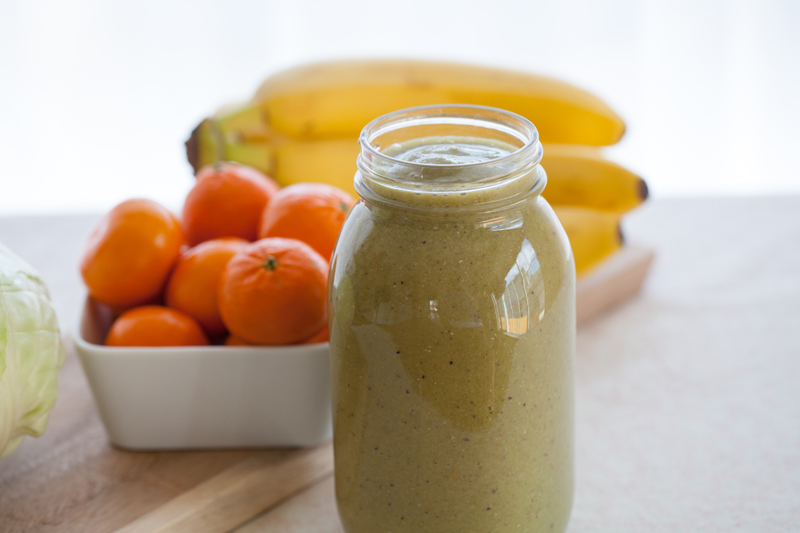 Ingredients
4 frozen strawberries
1/2 banana
1 cutie (peeled)
1 tablespoon chia seeds
Handful of spinach
1.5 cups chopped cabbage
3 tablespoons unsweetened vanilla yogurt
1/4 cup nondairy milk
3/4 cup water (if needed/have room)
Ice
Instructions
Roughly chop your veggies, and add to the blender with all the other ingredients. If you're not super confident in your blender, put the ice on the bottom with the liquid, then add the rest on top 🙂
Add the water as needed to thin it out if it's too thick.
Drink right away or store in air-tight container.
That Was Vegan? http://www.thatwasvegan.com/