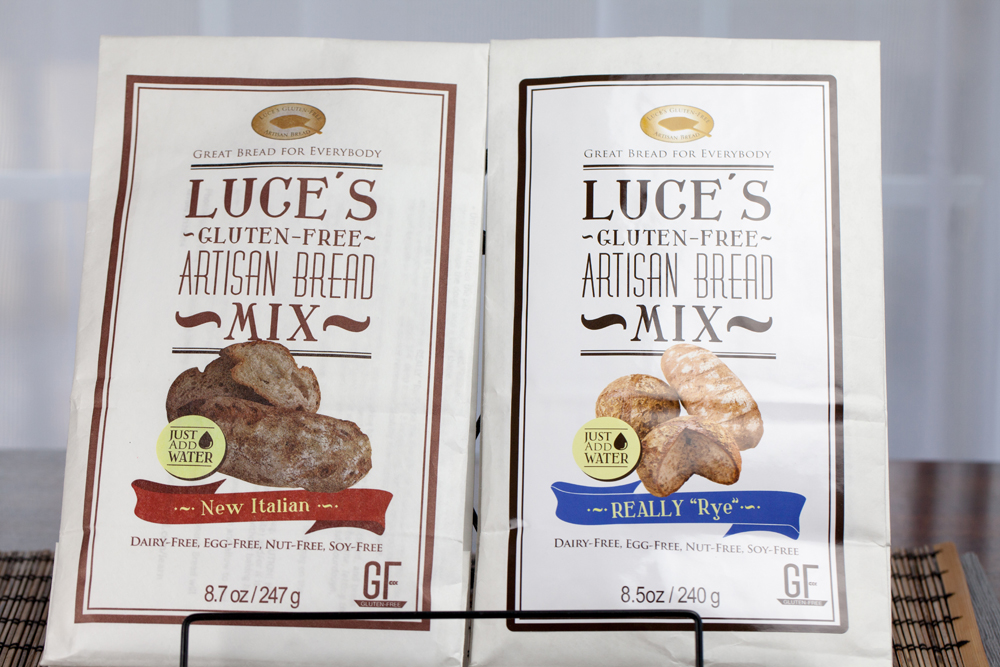 I love bread, and although I'm definitely not gluten-free, I'm always excited to try new products! Especially when, you know, the product is bread.
ESPECIALLY when it allows me to easily bake delicious bread at home! Luce's Gluten-Free Artisan Bread Mix was beyond easy to make. You add water. You mix. You bake in the provided baking bag. There's hardly any clean up. Perfection.
Here's the loaf of Rye…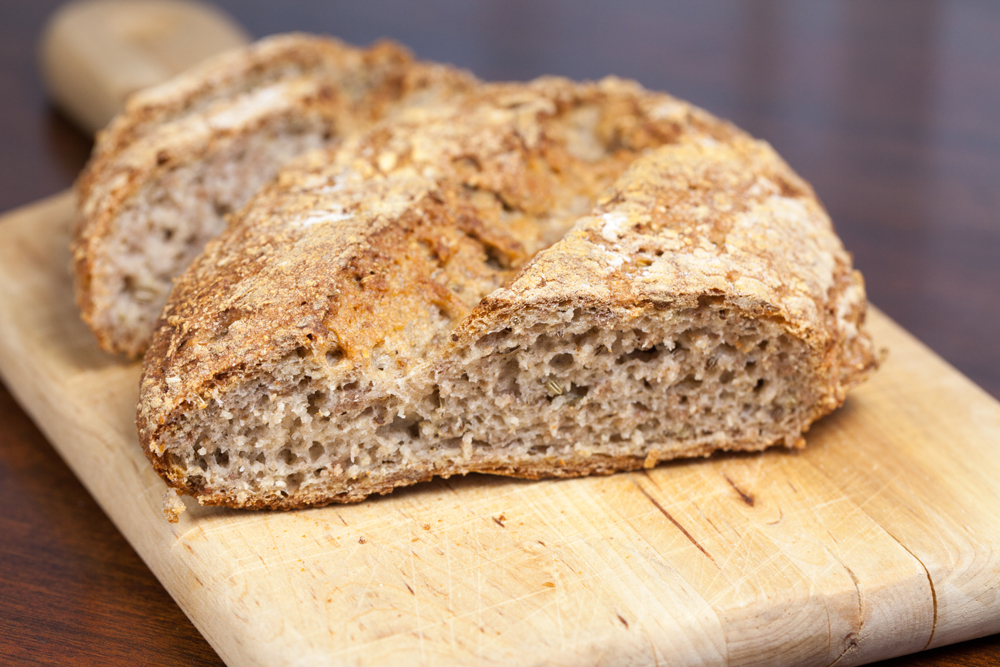 Look at that texture! It was chewy and hearty and just perfect. The loaves are fairly small, enough to serve as a side for one family meal. I see this as a plus, because "easy to make" + "no leftovers" = fresh bread for every meal, right? And you have a wide selection to choose from:
Classic Sourdough
New Italian
OMG Flatbread
Really "Rye"
Bold Buckwheat
I also love the story behind this company, which was started by a lifelong baker who was struck with celiac disease. His frustrations led to new GF recipes, which led to these mixes which allow everyone to enjoy delicious homemade bread, even those with gluten intolerance or celiac disease.
Ready to try some? You can buy the mixes in bulk online, or these cute little packages at these stores. No stores listed in your area? Ask the grocery manager to start carrying Luce's!