Last Wednesday I had the opportunity to dine at the newest Lyfe Kitchen as part of their preview event, and it was wonderful! They're located in Lone Tree at the Park Meadows mall, and are scheduled to open on June 6th.
I plan to go back next month and try a few more dishes, then I'll put a proper post up as part of my Mile High Vegan Eats, but in the meantime I definitely want to let you all know about this place! If you haven't heard of them, they're a chain out of Chicago that focuses on healthy, quality food using locally and sustainable ingredients. Their message is "Eat Good. Feel Good. Do Good." I love it.
And did I mention they brought in Chef Tal Ronnen to help them design their vegan menu? No surprises here, it's fabulous!
Let's get to the food. They had a special tasting menu on Wednesday so everyone got to try an array of dishes, and here were a couple of my favorites:
Edamame Hummus & Veggies: This was a great starter, or could even make a light lunch all on it's own!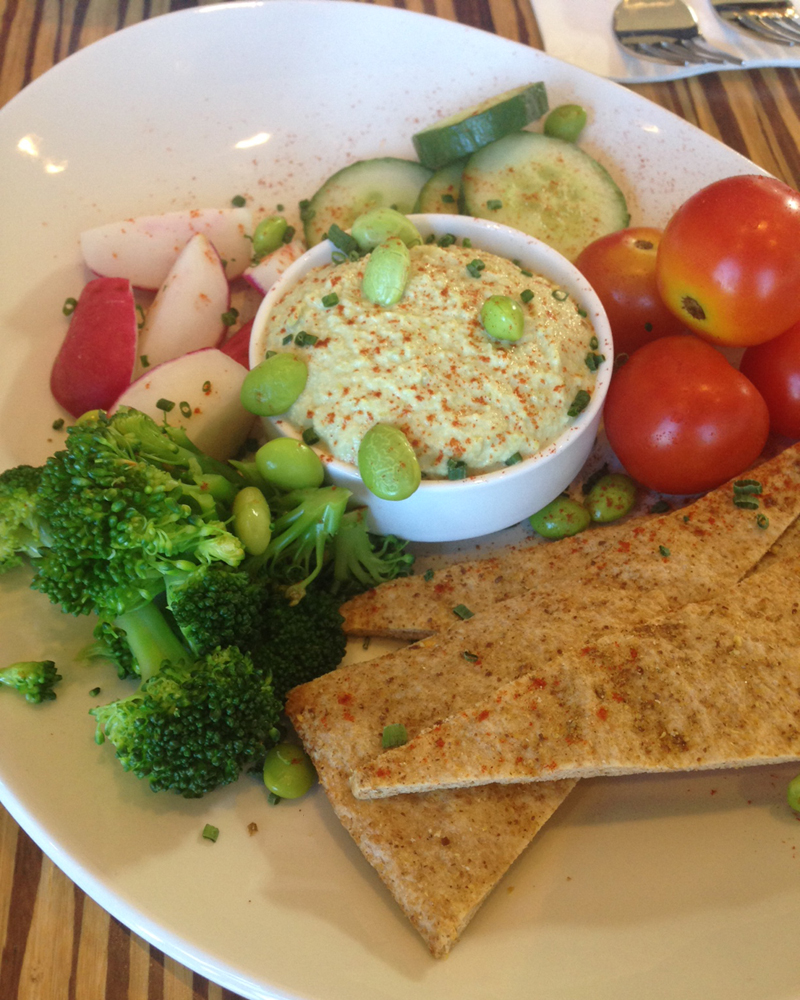 Sweet Corn Chowder: Secret ingredient? Cashew cream. Okay, not a secret at all, but absolutely delicious. Very rich and creamy!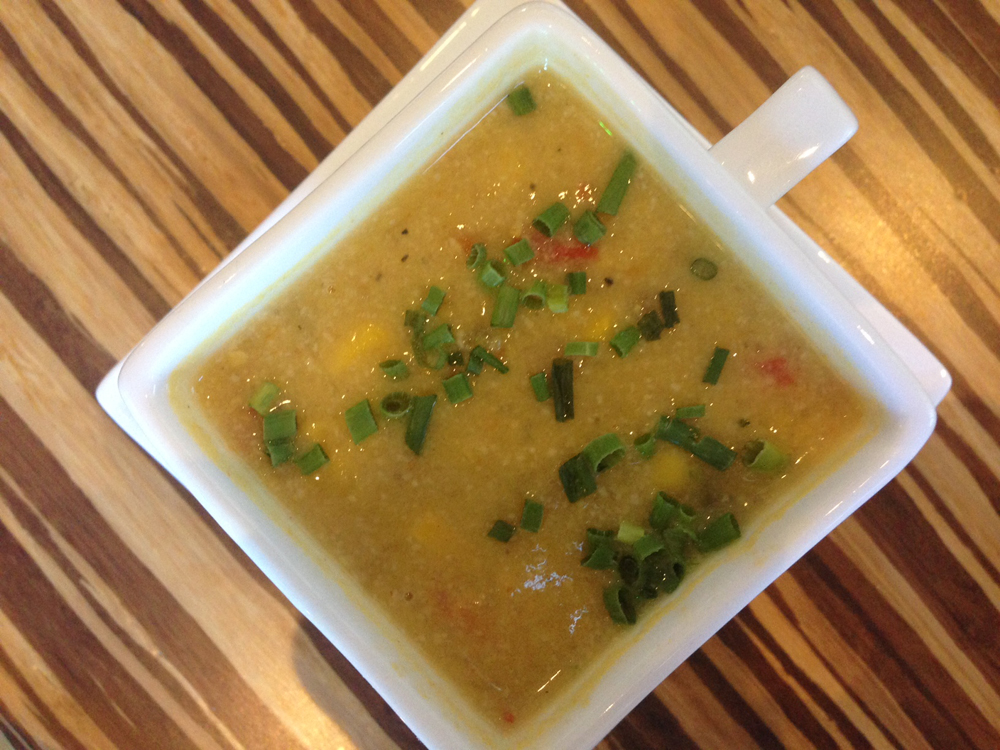 Vegan Art's Unfried Gardein Chick'n: It's made with roasted brussels sprouts, butternut squash, dried cranberries, cashew cream and dijon vinaigrette, and it was the best thing I ate all night. The woman sitting next to me said it tasted better than the non-vegan version. As in, the one made with actual chicken! Score!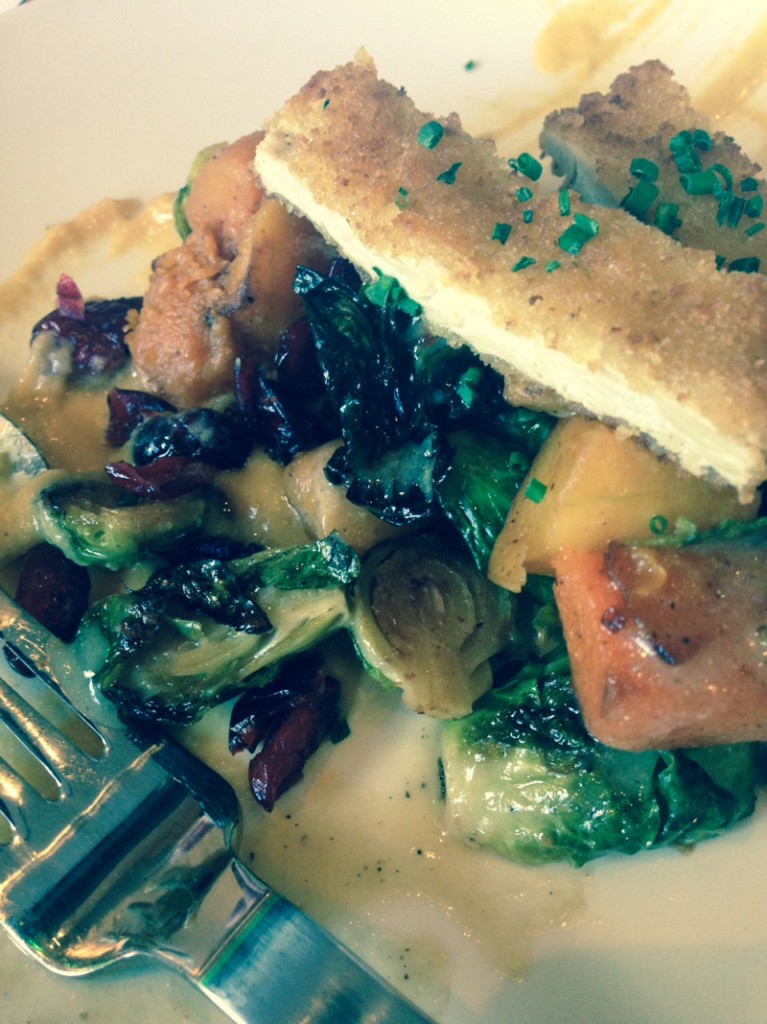 You can see their full vegan/vegetarian menu here, and their locations here. I can't wait till they're fully open so I can try their breakfast!