So, when I started the MHVE reviews, I said I wasn't going to feature all-vegan or all-vegetarian restaurants. I have two reasons for this: Because everyone who's interested in eating veg in Denver already knows about places like Watercourse, City O' City and Native Foods, and because I live in an omni world where many of my friends and most of my family eat meat and dairy… and I'm pretty sure your guys are in that same boat with me. I want to use this space to share reviews of "regular" restaurants that have tons of delicious options for us plant-eaters, the types of places your friends and family are already eating. The types of places where you'd like to be able to join them!
It's a wonderful argument and I totally stand by it. Today, however, I'm breaking my own rule. Which is okay because this is MY blog and I get to write about whatever I want. And so my review today is for Tasty Harmony, and all-vegetarian restaurant in the fabulous city of Fort Collins!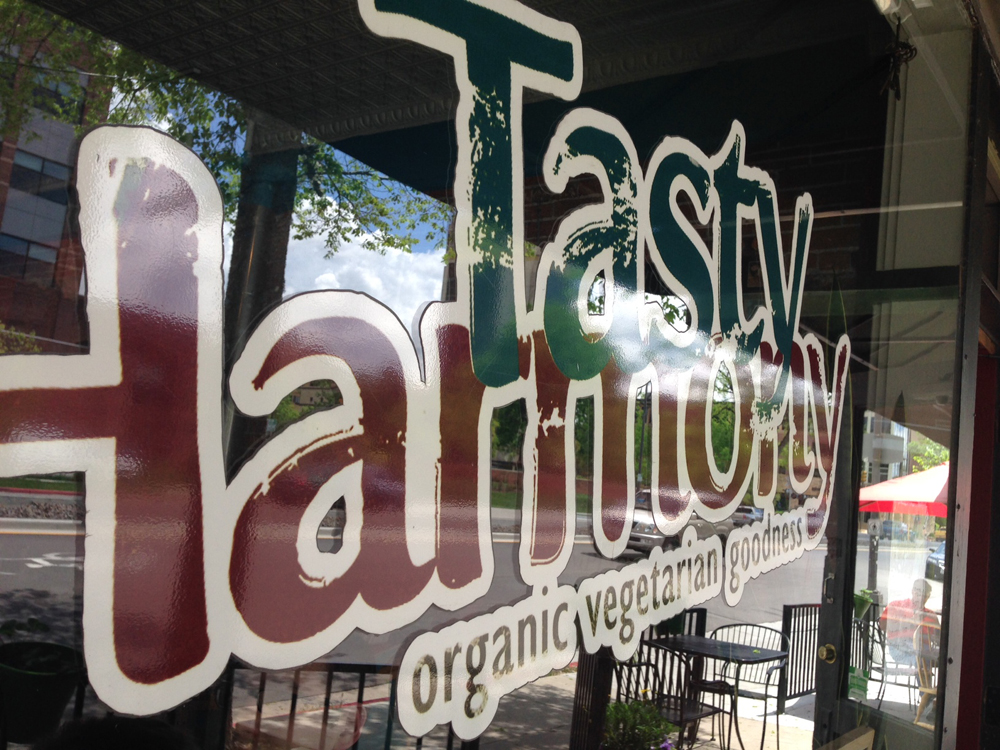 A group of us went to FoCo for the day last month, to visit some breweries and to eat at Tasty Harmony.
You know how it is when you discover a restaurant online and spend weeks staring at their menu before you finally get the chance to eat there? You literally start to dream about what you're going to order and you just can't stand it?
That's what happened to me with Tasty Harmony. I must've looked at their menu at least 5 times a week, trying to decide what I'd order first. Their online menu is actually a little frustrating for vegans, because although many of the descriptions look like they might be vegan (cashew cheese, etc), it doesn't actually say what is vegan and what isn't.
Good news: Once you get there and look at their IRL menu, almost everything is vegan!
I had the Nachos de Ynez… as my lunch. And yes, I think that's perfectly okay!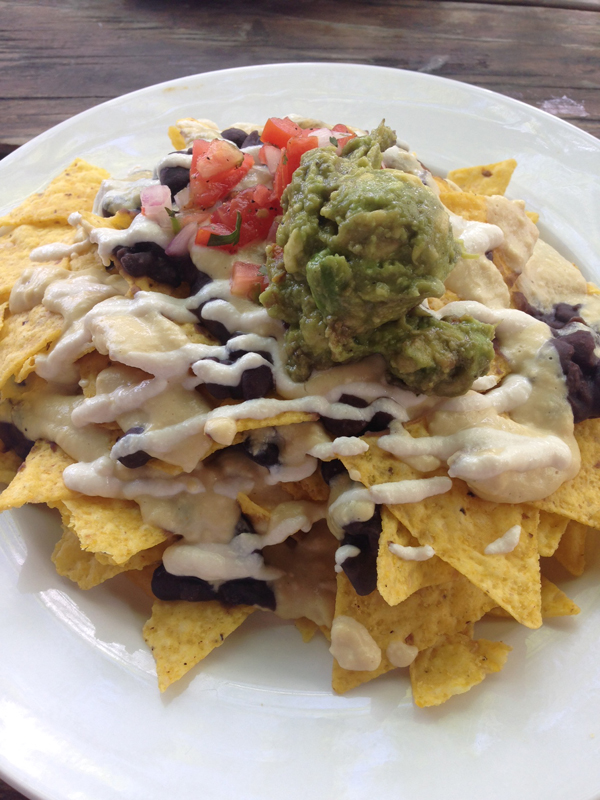 Beans, guac, salsa, vegan sour cream, and cashew cheese! They weren't the best vegan nachos I've ever had, but they were very yummy!
Jamie had the Kentucky Fried Freedom: Battered and pan fried mock chicken, mashed potatoes and gravy, black eyed peas and garlicky greens!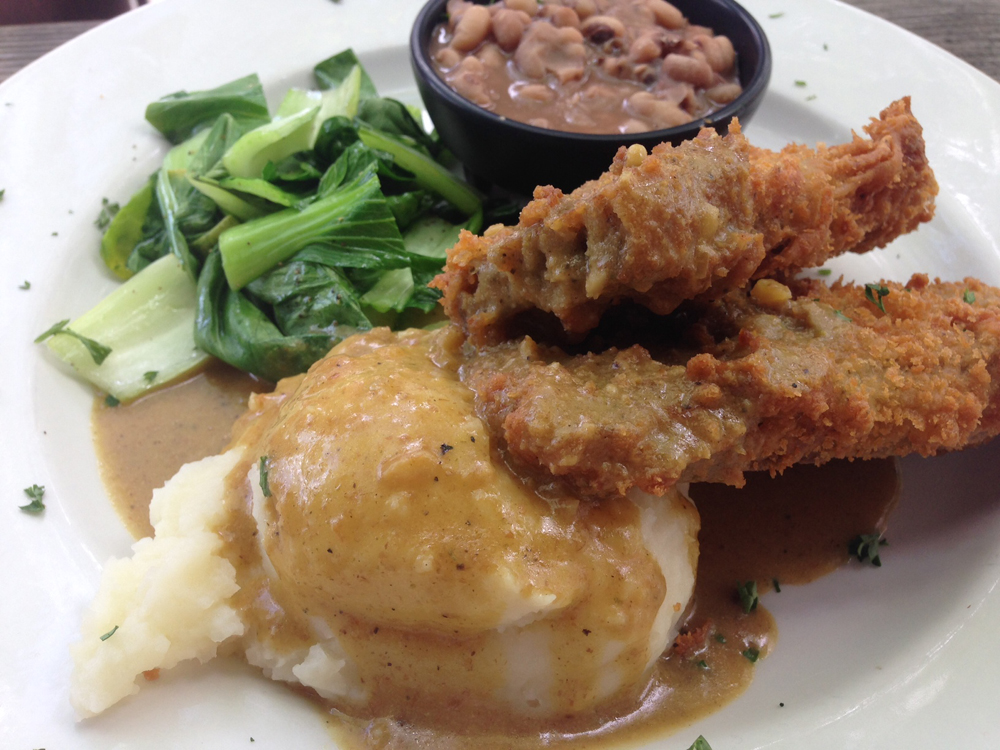 That's what I had last time I ate there, and what I wish I had ordered this time. You know how you have that old favorite, and you're torn between ordering that one dish again and again, or trying something new that you might love even more? Such a hard decision, especially at a place like Tasty Harmony where everything is, well, TASTY! Still, this dish gets my vote as Best Of Menu 🙂
What else was ordered? Mark had the Heart of Provence (cornmeal and almond crusted tempeh triangles, garlic seared polenta cakes, Provence inspired tomato sauce) which we all picked at…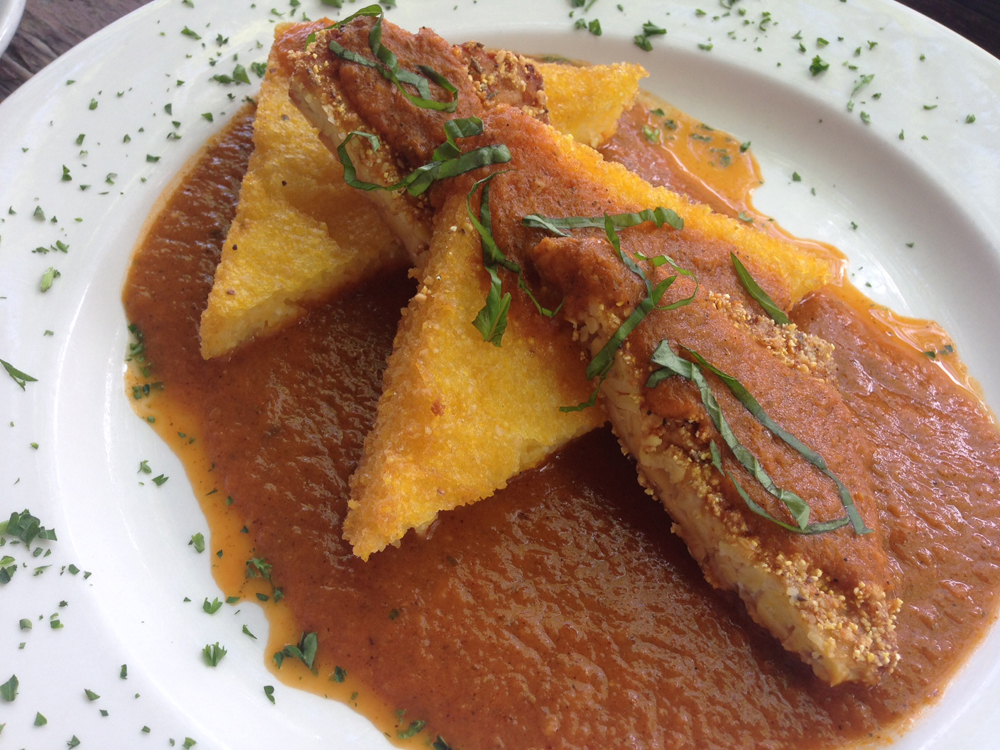 And Mike chose the Reuben, which was AMAZEBALLS and was made with marinated tempeh, homemade sauerkraut, cashew cheese and Russian dressing on toasted marble rye bread.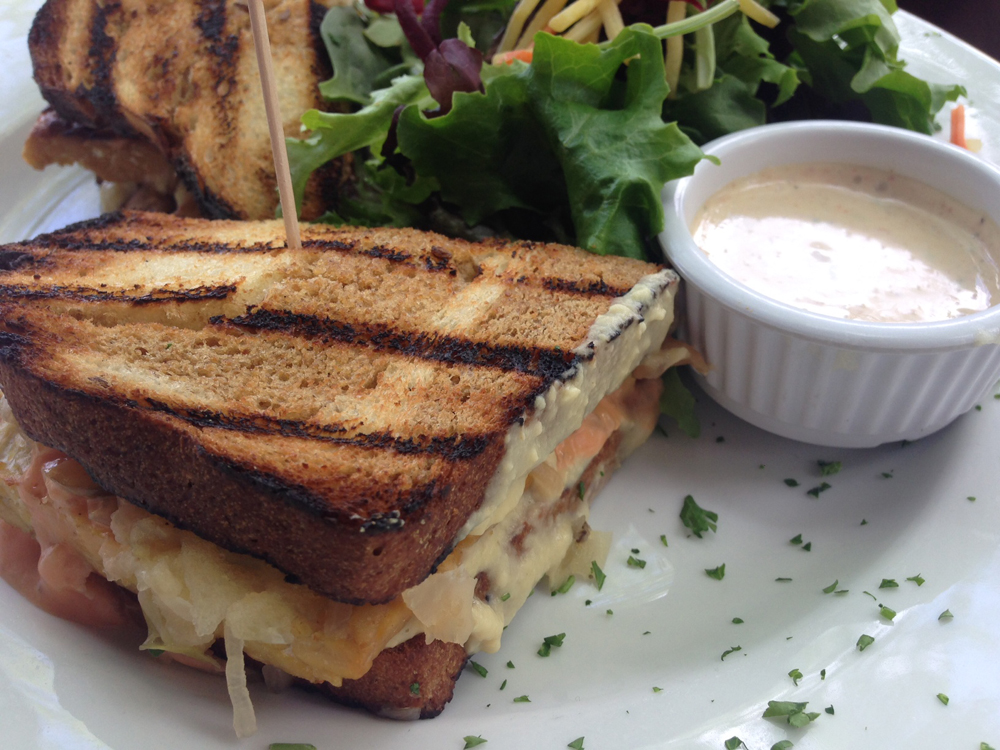 There are still lots of options on that menu that I want to try, so I can't wait till I find myself in Fort Collins again! And if you're planning a visit, you simply must stop by Tasty Harmony!
Want more Colorado restaurant reviews? Check out my Mile High Vegan Eats page!