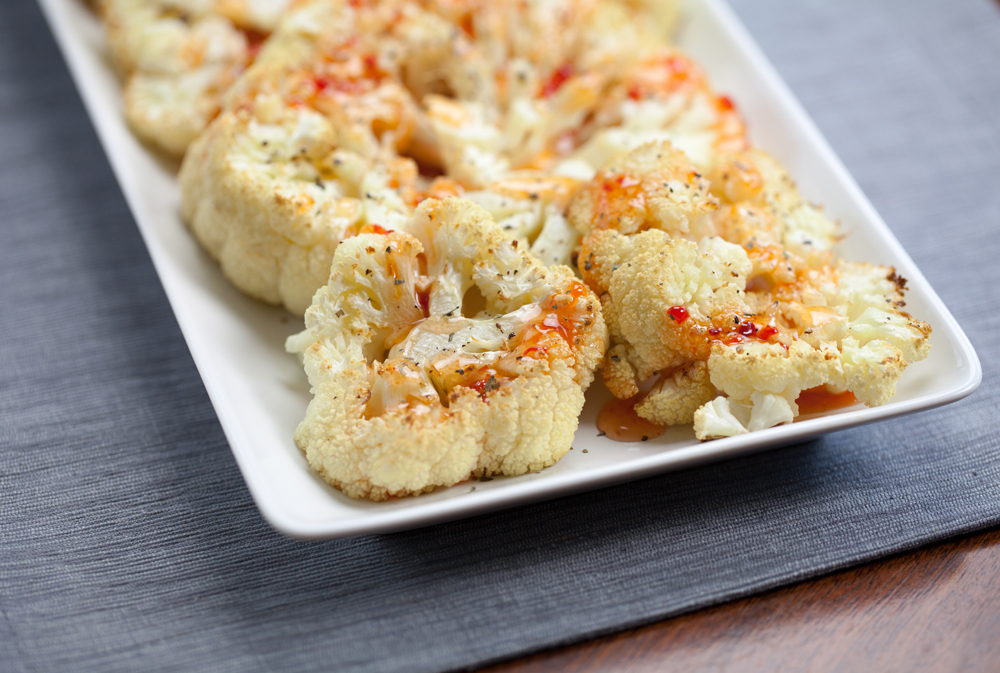 That? Right there? That's music for your mouth, otherwise known as Sweet n' Sour Baked Cauliflower Steaks!
They're easy, healthy and you're not tied to the sweet n' sour version I made. You could top them with any flavor of sauce you like… or no sauce at all! You could just rock a little olive oil and salt & pepper and call it a day!
In case you were wondering, they're Cooper and Sally Approved™…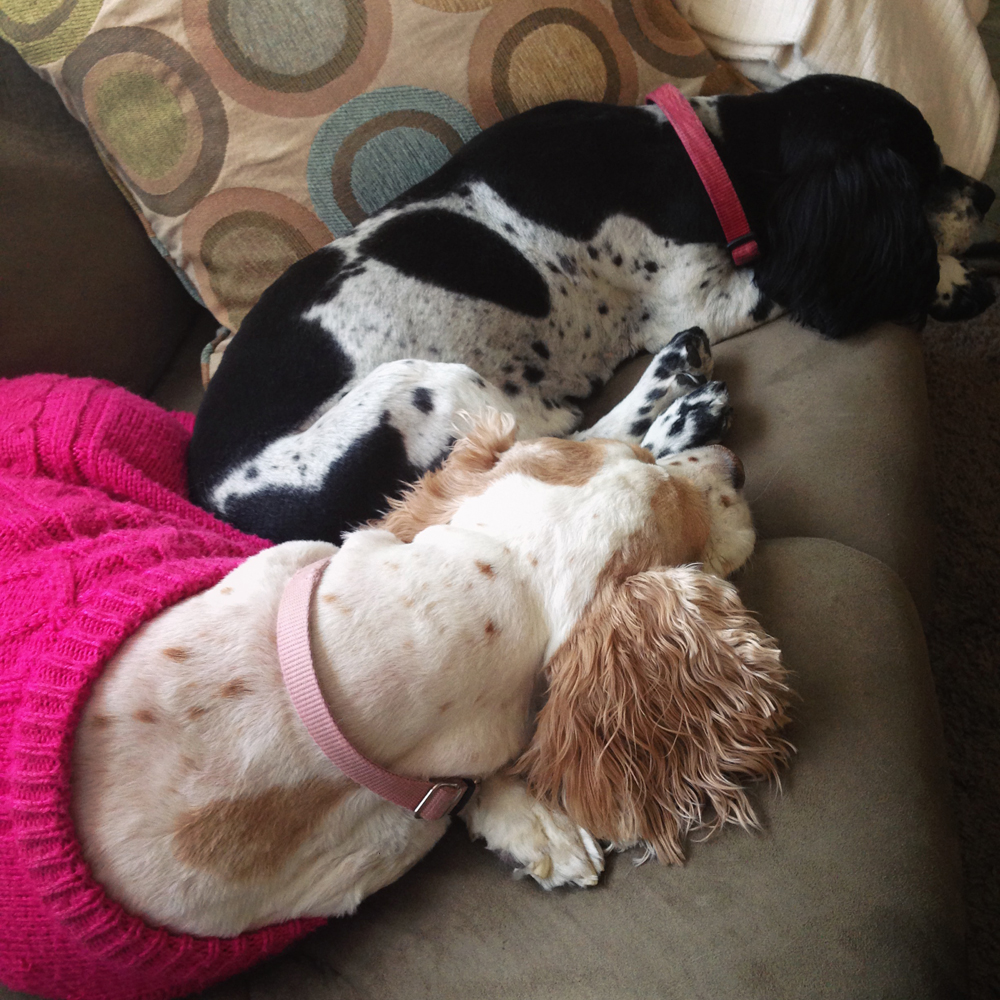 Theoretically speaking, of course. They didn't actually get to taste any… but I feel certain that if they had gotten a taste, they'd have given it two enthusiastic paws up! Good dogs!
Do you guys love cauliflower? I've been eating quite a bit of it lately, it's delicious and versatile, which I love. Buffalo Cauliflower Pizza? Cauliflower n' Cheese? Done and doner.
You simply start by slicing and roasting the caulisteaks™ (haha, can't stop using the cute little "tm"!), then literally just top it with your favorite sauce and serve. They make a great main OR side dish.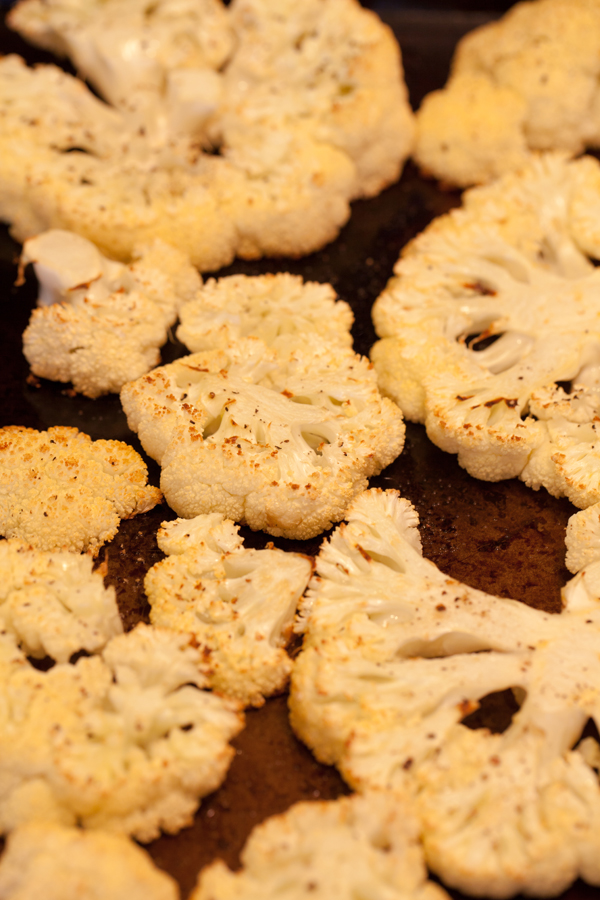 ---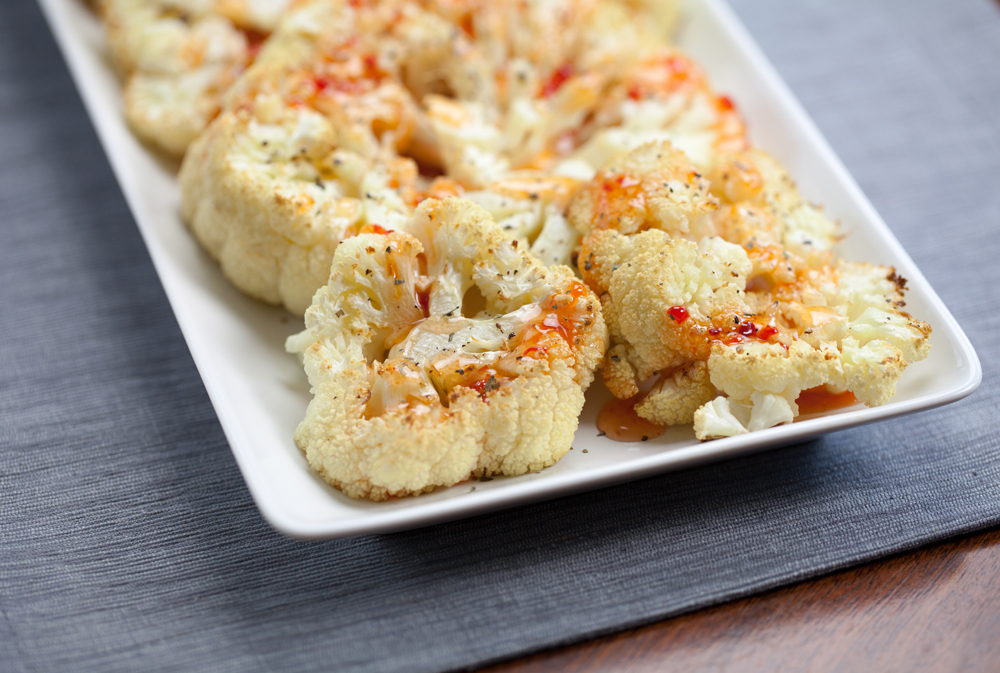 Roasted Cauliflower Steaks
2014-06-27 07:28:21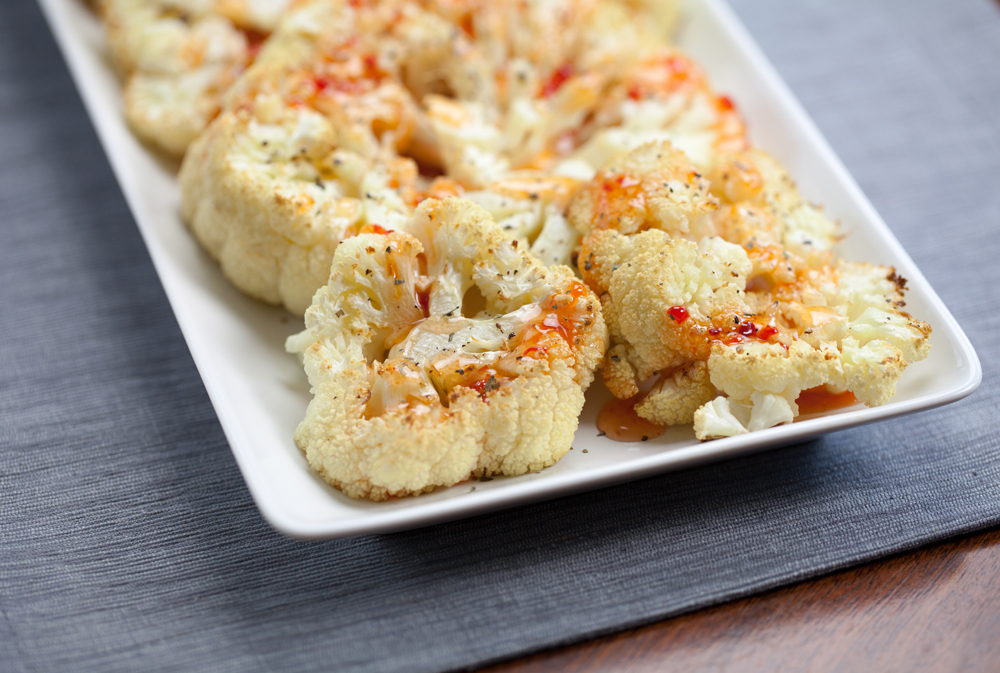 Ingredients
1 head cauliflower
S&P
Olive oil or non-stick spray
Sauce of choice
Instructions
Preheat your oven to 375. Line a cookie sheet with parchment paper OR cover with non-stick spray.
Peel off the green leaves at the base of your cauliflower, then slice it (top down) into 3/4" "steaks". Make sure you leave the bottom of the cauli intact, that's what will hold your pieces together. You'll also end up with some smaller bits, so just throw those in too!
Spray the steaks with a bit of the non-stick or brush on some olive oil, and add a pinch of S&P. Bake for about 20 minutes, flipping once, or until they're soft enough to cut easily with a fork. I put mine under the broiler for a few moments to get a little color.
Top with your favorite sauce (or with more olive oil and S&P) and get ready to make your tummy happy!
That Was Vegan? http://www.thatwasvegan.com/