Parker, CO is one of those places you don't generally go unless you're visiting someone. It's a suburb full of strip malls and big box stores and chain restaurants… except for Main St. They have THE CUTEST main street! Independent restaurants, coffee shops, bars, and a great farmer's market every Sunday.
In fact, a recently established Sunday tradition has been a hike with the dogs near Parker, followed by the farmer's market and lunch at Indochine Cuisine! Their online menu doesn't show it, but they actually have the word "vegan" on their IRL menus, which is always a fabulous find. I also love that they serve both Thai and Vietnamese dishes. Having recently visited both countries, I love having the chance to relive my food memories here, haha! The restaurant itself is cute, and has an outdoor balcony right on Main St. so you can sit and watch the traffic go by.
My Number 1 favorite thing to order is the Vegan Drunken Noodles. They're full of mushrooms and tofu and eggplant and basil and chili peppers, and are just perfect!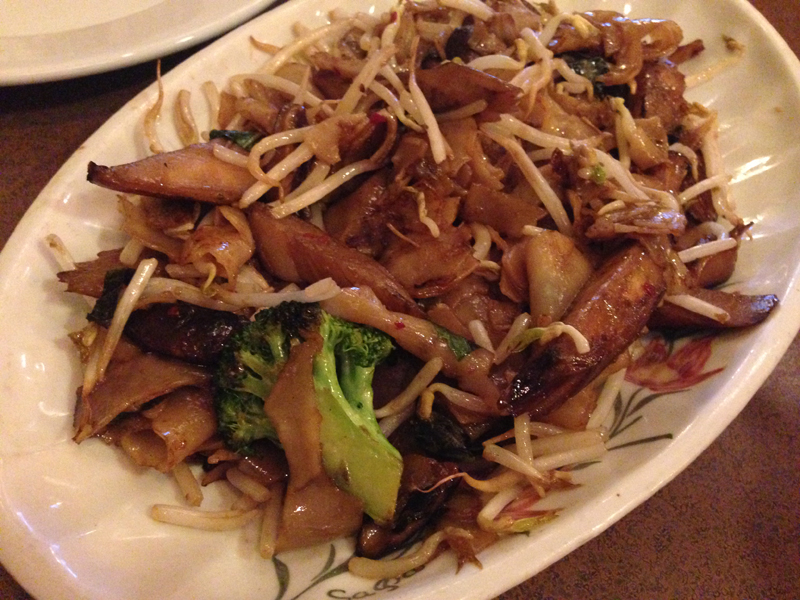 Another favorite is their Tom Kha Gai soup with tofu. The only milk they use in it is coconut, and it's 100% vegan! Very creamy, very delicious.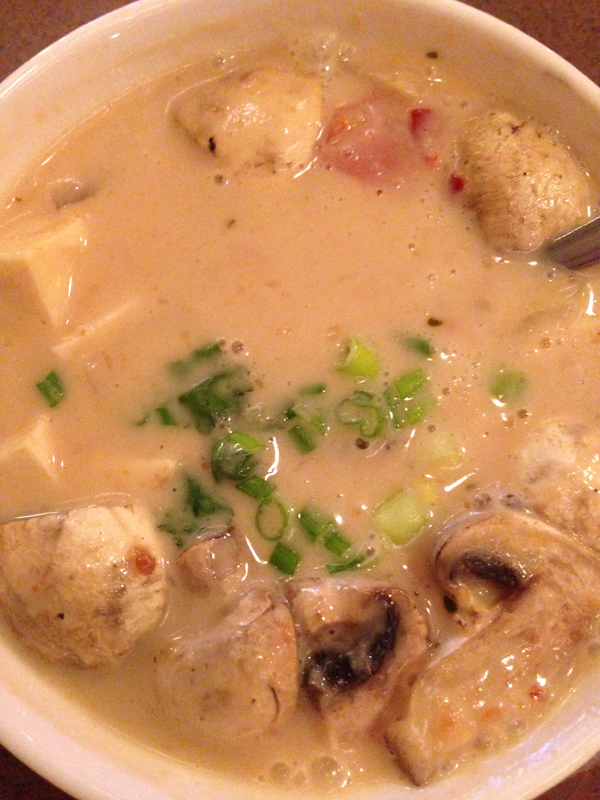 I haven't tried their curry, but my friend Mike did… he ordered the Massaman Tofu Curry Thai Hot and almost died. True story! The man had tears! I tasted a bit on the end of my fork and wanted to cry myself. They re-fired it for him with mild, and it was delicious. So flavorful and still a little bit spicy. The one pictured here is the Thai Hot version, as evidenced by all the red chilies you can see 😉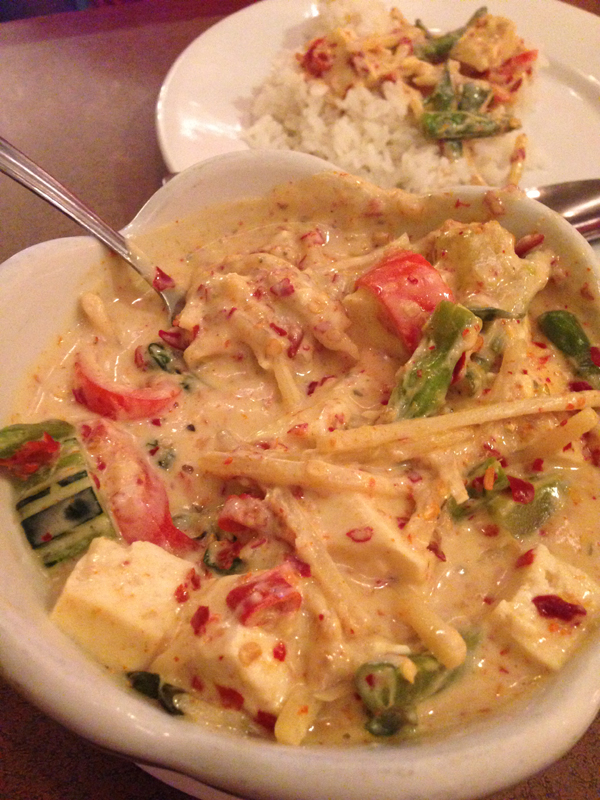 When it's hot out the Cucumber Salad is always a hit, full of cukes, carrots and a tasty vinaigrette: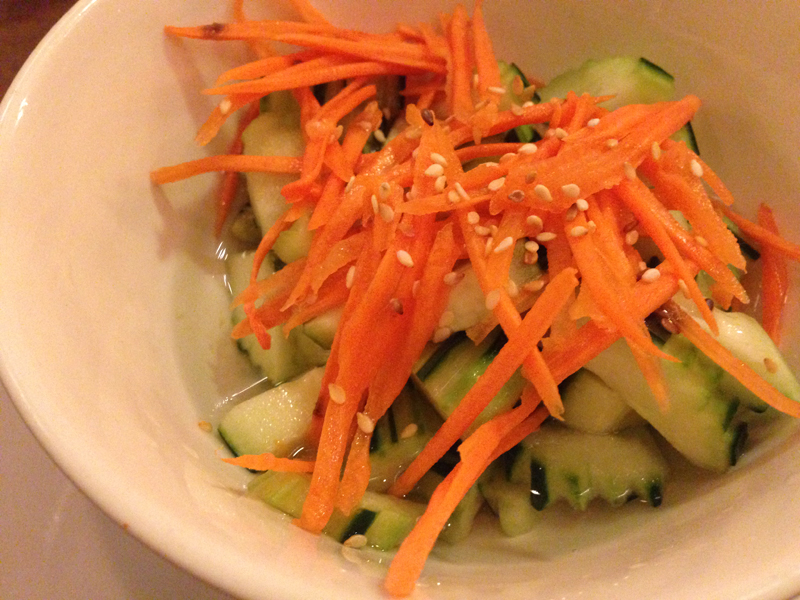 So, if you find yourself on the South end of the Denver Metro area and are in the mood for some vegan Thai or Vietnamese food, head on over to Parker! You wont be sorry you did!
Want more Colorado restaurant reviews? Check out my Mile High Vegan Eats page!