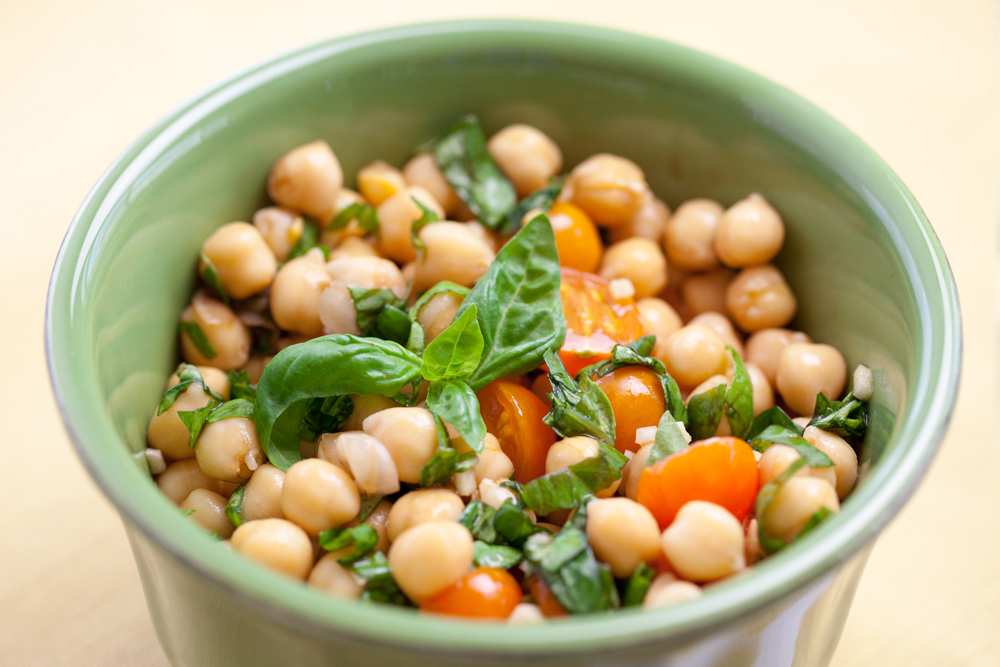 Greetings from the Rocky Mountains, where it is raining like a mutha! We need it of course, so I can't complain. And when the sun finally does come out, everything is so green and lovely. I actually find the rain very cozy, when I'm inside. It's when I have to commute in it with all those crazy drivers who apparently think to themselves "OMG! It's raining! I need to slam on my brakes and go 4 mph!" that it starts to wear on me.
Anyhoozle, I have a super quick recipe for you today. I threw this together on Sunday afternoon and it made two lunches this week. Two healthy, delicious lunches, and it only took 10 minutes! It would also make a good side dish, and is perfect for those hot days when you really don't wanna turn on your stove or oven!
The best part about this dish was that the basil and tomatoes came from my own little garden!
---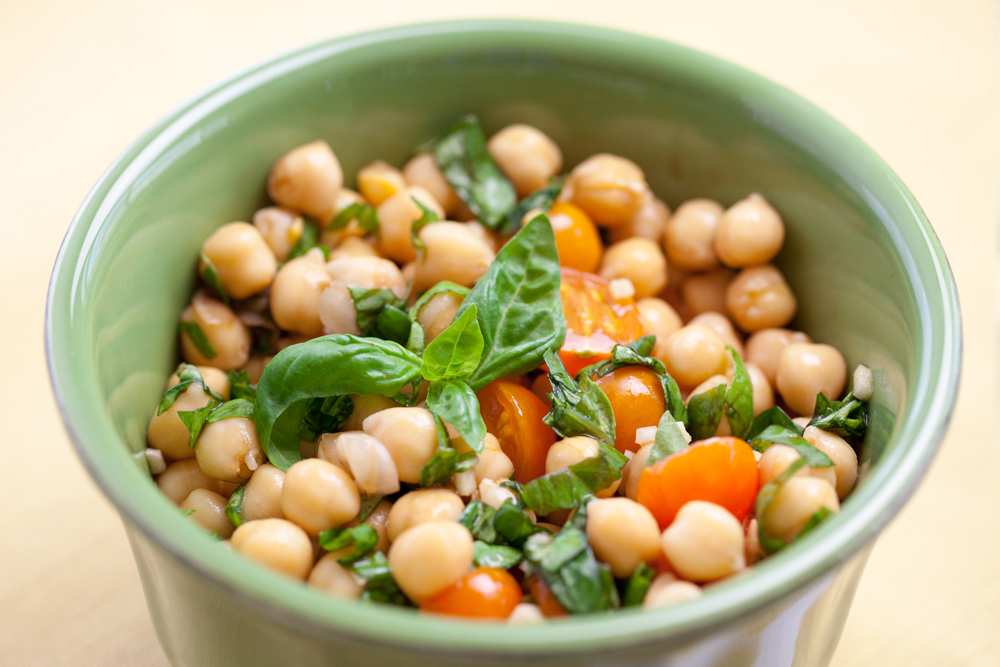 Easy Chickpea Basil Salad
2014-07-30 07:40:46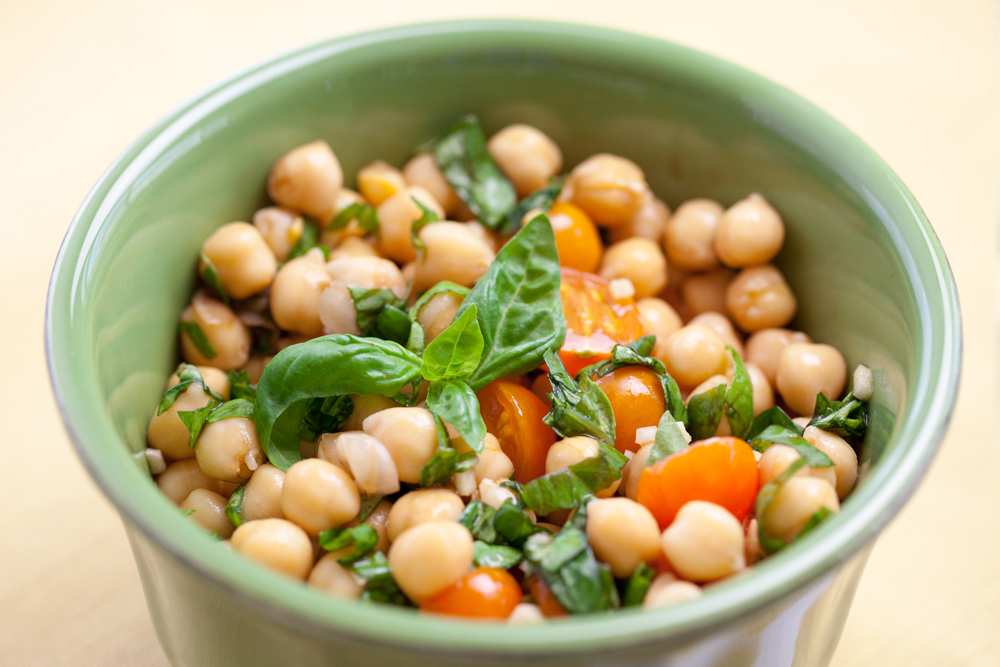 Serves 2
Ingredients
1 can chickpeas
1 cup grape tomatoes
2 handfuls of basil leaves (20-25)
2 cloves garlic, minced
2 tablespoons balsamic vinegar
S&P
Instructions
Drain and rinse the chickpeas, put in a mixing bowl.Halve the tomatoes, and add those. Chop or chiffonade the basil leaves and add to the bowl along with the garlic and vinegar.
Taste and add S&P as desired. Serve cold or warm!
Notes
Serves 2 as a lunch, or 3-4 as a side.
Adapted from greenlitebites
That Was Vegan? http://www.thatwasvegan.com/