Good afternoon and welcome to this installment of "Come win some awesome stuff!" 🙂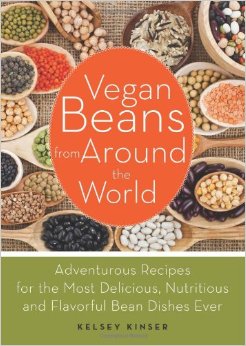 No, but seriously, I love this cookbook. The recipes in Vegan Beans from Around the World by Kelsey Kinser are healthy, delicious, and most are really quite simple. Easy recipes you can make without spending a fortune or an entire afternoon, and your family will actually want to eat them.
There are still tons of recipes in here that I'm dying to try, like Frijoles Colombianos (Colombian Red Beans), Greek Lentil Salad, and Tuscan White Bean Soup. My favorite so far though? The Malaysian Vegetable Salad!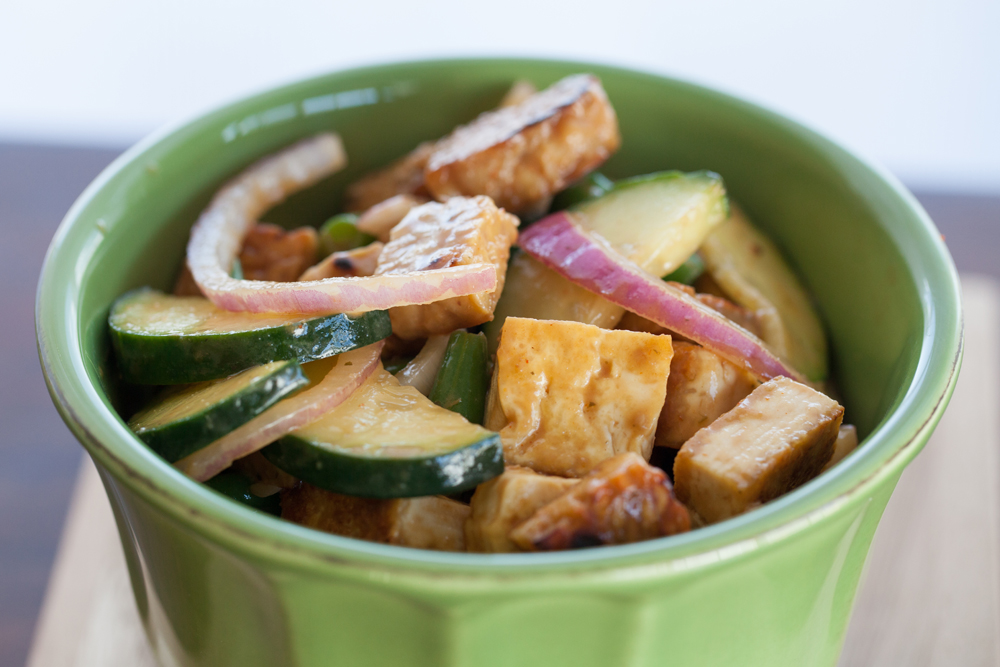 It's full of tempeh, tofu, onions, cucumbers and green beans, all covered in the most deliciously garlicky peanut sauce. The good news for you is that, in addition to giving away a copy of the book, the publishers have also agreed to let me include my favorite recipe!
So. Enter the contest below by leaving a comment telling us what your favorite kind of bean is, and how you like to prepare them, then go and check out the recipe!
---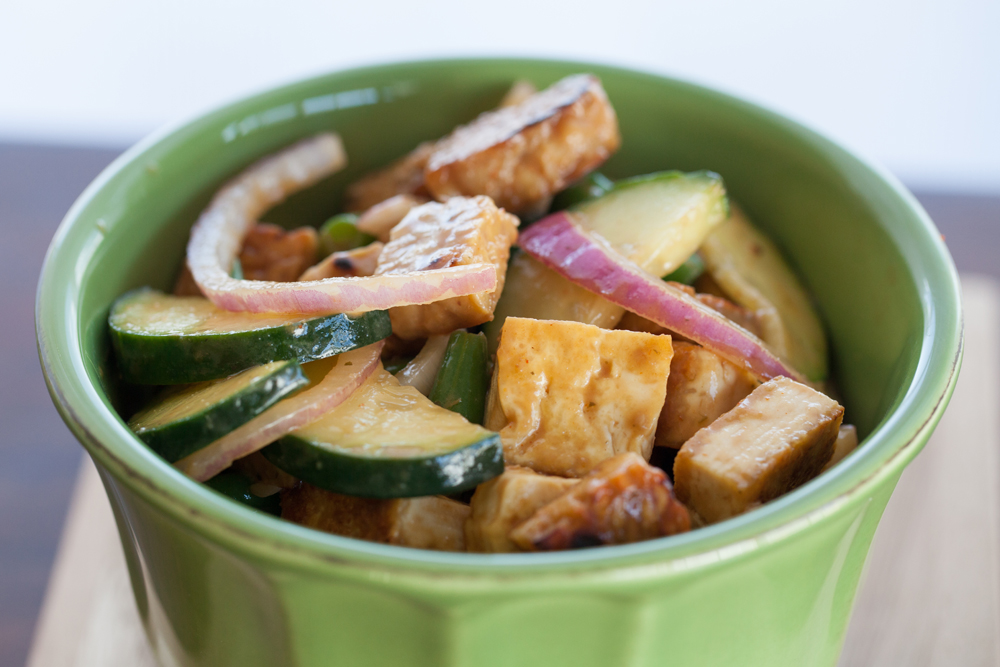 Malaysian Vegetable Salad
2014-08-04 16:53:42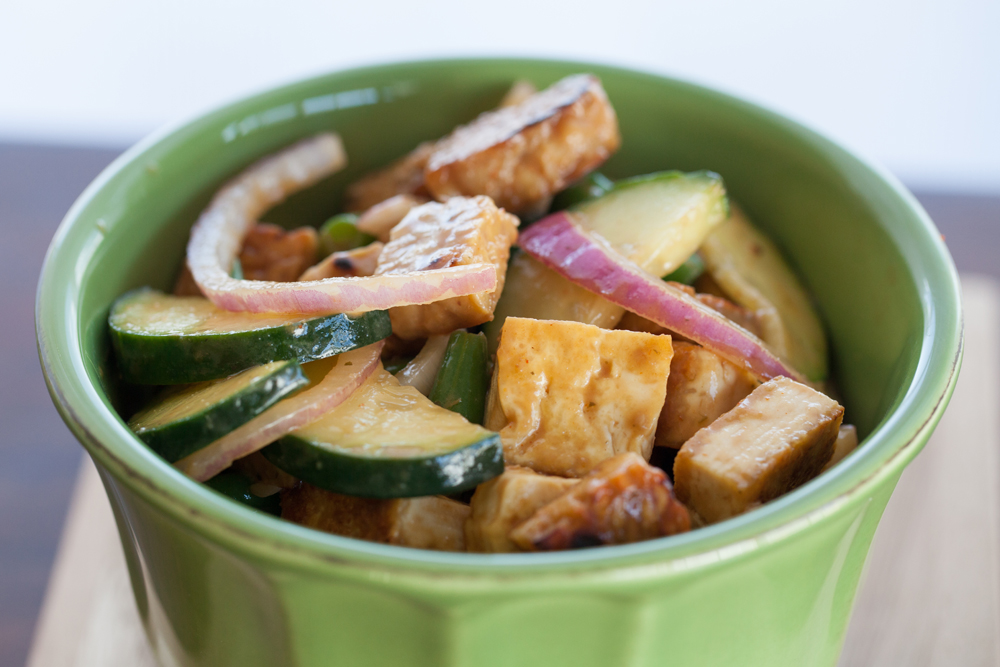 Serves 6
Reprinted with permission.
PEANUT SAUCE
1/2 cup oil for frying, divided
1 cup roasted peanuts
1 clove garlic, minced
1 shallot, minced
1 Thai bird's eye chile, chopped
5 kaffir lime leaves (found in Asian grocers) or juice and zest of 1 lime
2 tablespoons brown sugar
1 tablespoon salt
1 tablespoon grated ginger
1 tablespoon crumbled toasted nori (optional)
SALAD
1/2 cup extra firm tofu, pressed and cubed
1/2 cup tempeh, cubed
1/2 small red onion, sliced thinly
1/2 cup green beans, cut into 1- to 2-inch pieces
1/2 cup fresh mung bean sprouts
1 small cucumber, halved and thinly sliced
Instructions
In a large frying pan, heat 1⁄4 cup of oil on medium-high heat. Fry the peanuts until deeply golden brown; let peanuts rest on paper towels to absorb some of the oil. After peanuts are cooled, grind in a food processor until the peanuts are fine pieces.
Add the garlic, shallot, and chile to the pan and fry for about 3 minutes on medium-high heat. Add the lime leaves or zest and juice, brown sugar, salt, ginger, and nori to the food processor and chop until a paste is formed. Add the peanuts and process just until combined. Set aside.
Heat up the remaining oil in the frying pan on medium-high heat and fry the cubed tofu and tempeh until golden brown, stirring occasionally, about 7 minutes. Mix the tofu and tempeh in a large bowl with the onion, green beans, bean sprouts, and cucumber.
Mix 1 cup of warm water into the peanut-based paste until the paste is liquid. Cover the mixed vegetables with peanut sauce and toss well to combine.
That Was Vegan? http://www.thatwasvegan.com/