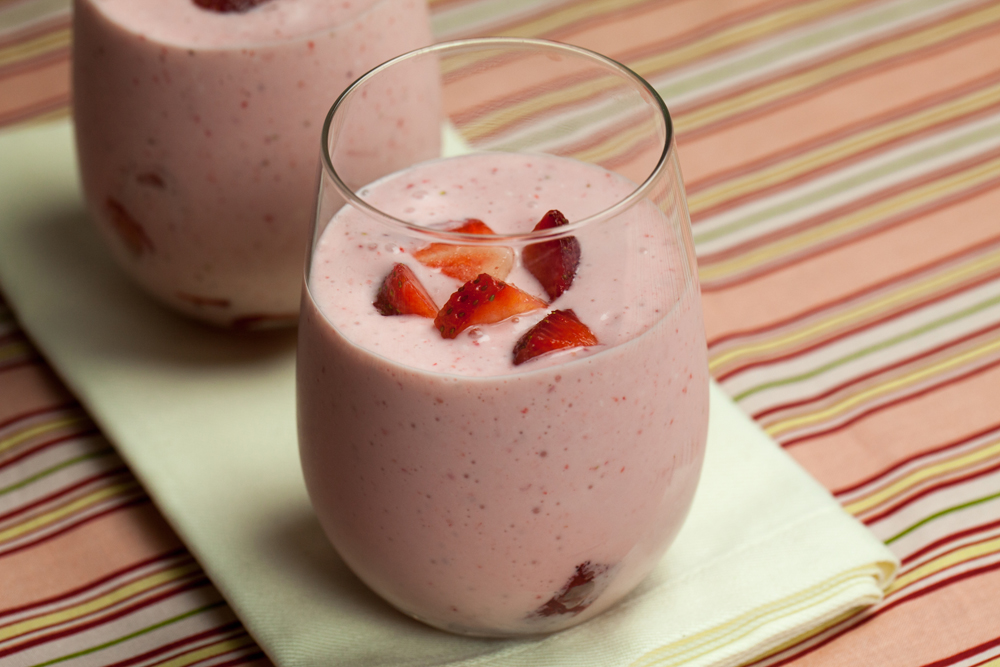 I mentioned these last week when I shared my Spicy Kale Salad, and here they are! Vegan Strawberry Cheesecake Milkshakes, also known as Cheeseshakes! (All the credit for that cool nickname goes to Emily, of course)
I don't live as close to my girls as I used to, so I need to bust out this sort of recipe on occasion, to entice them to drive all the way to my house 🙂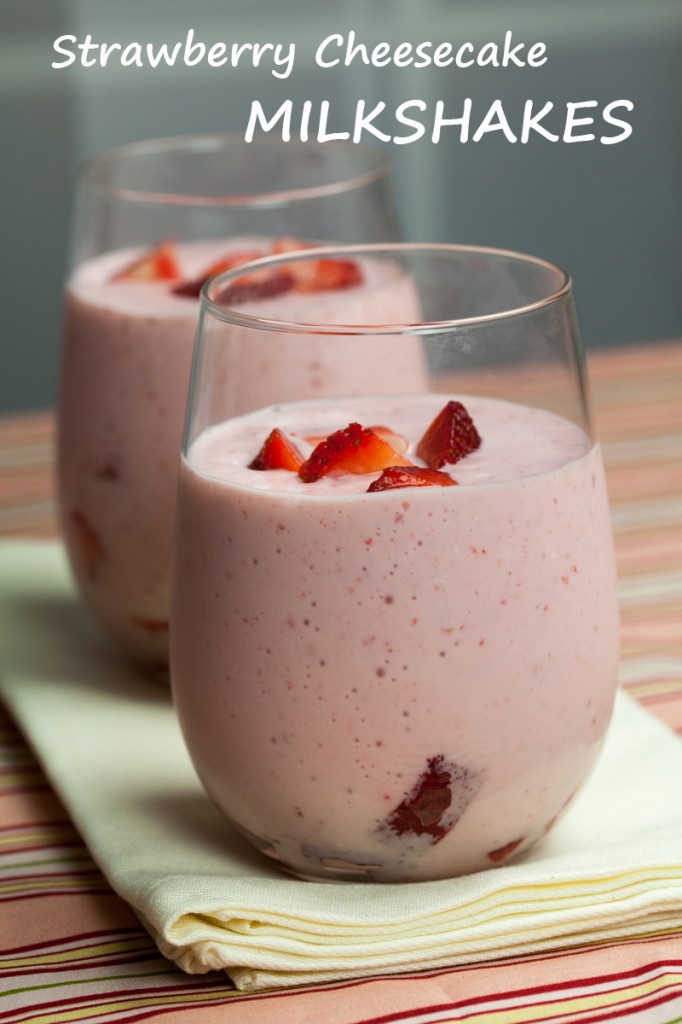 The idea for this milkshake was inspired by a recent visit to the Diaya food truck…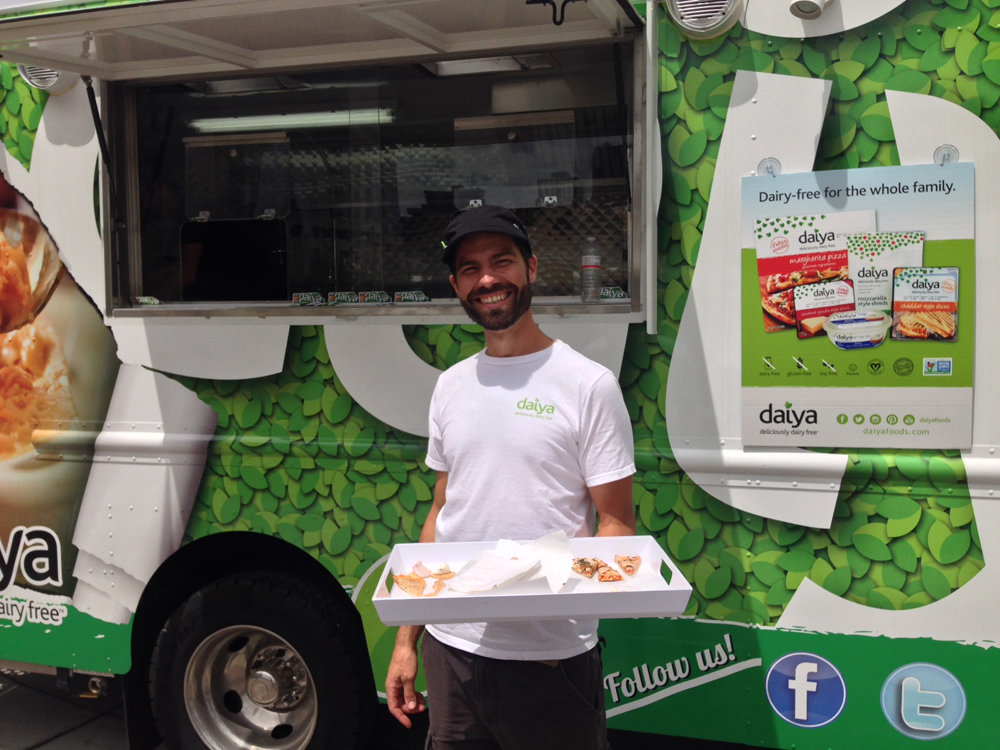 See that tray he's holding? That, my friends, is heaven on earth! They had samples of pizza, quesadillas, and grilled cheese sandwiches. All were amazing.
I had heard the truck was going to be nearby via twitter, so Cynthia, Denise and I headed over. ALL the way over. It was on the other side of downtown Denver. And it was hot and humid out.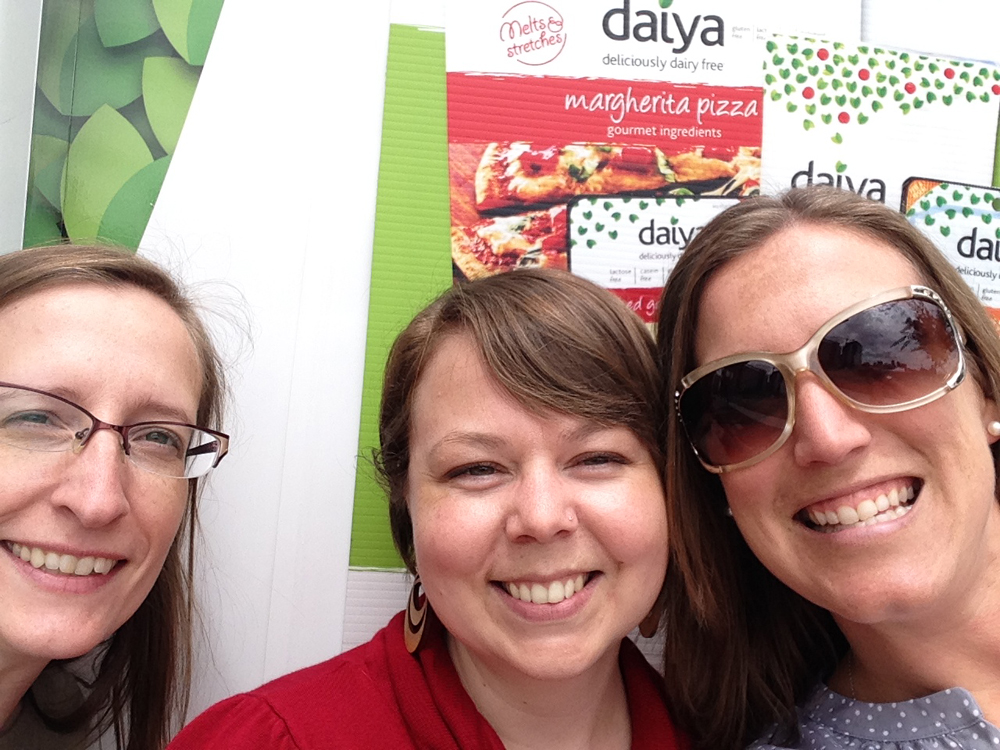 Cynthia is a lifelong vegetarian (Mom, if you're reading this, I feel like you kinda dropped the ball! Just kidding! Sorta!) and Denise has been vegetarian for a while, and is mostly vegan. I still find it shocking that I just happen to work with these fabulous women who happen to eat so similarly to me. It's a growing movement, people. We're everywhere!
Anyway, we got to the truck and were distressed to learn that they weren't actually selling food (I had planned to eat like 4 entire quesadillas myself), they were just handing out samples. But when we shared our sad, sad story (walked in the hot sun, dying for some vegan cheese, etc…) Ryan and Kevin totally hooked us up. They made us our own tray of samples that we didn't have to share with anyone AND made us each our own grilled cheese sandwich with their new jalapeno block cheese. It was phenomenal. The three of us basically rolled ourselves back to the office.
One of the goodies we got from the truck was a booklet of Daiya recipes, one of which was a no-bake cheesecake. I had never made my own vegan cheesecake, but it sounded delicious. But it was so hot out, I started thinking of other ways to get that cream-cheesey-goodness inside of me, which led to the milkshake idea.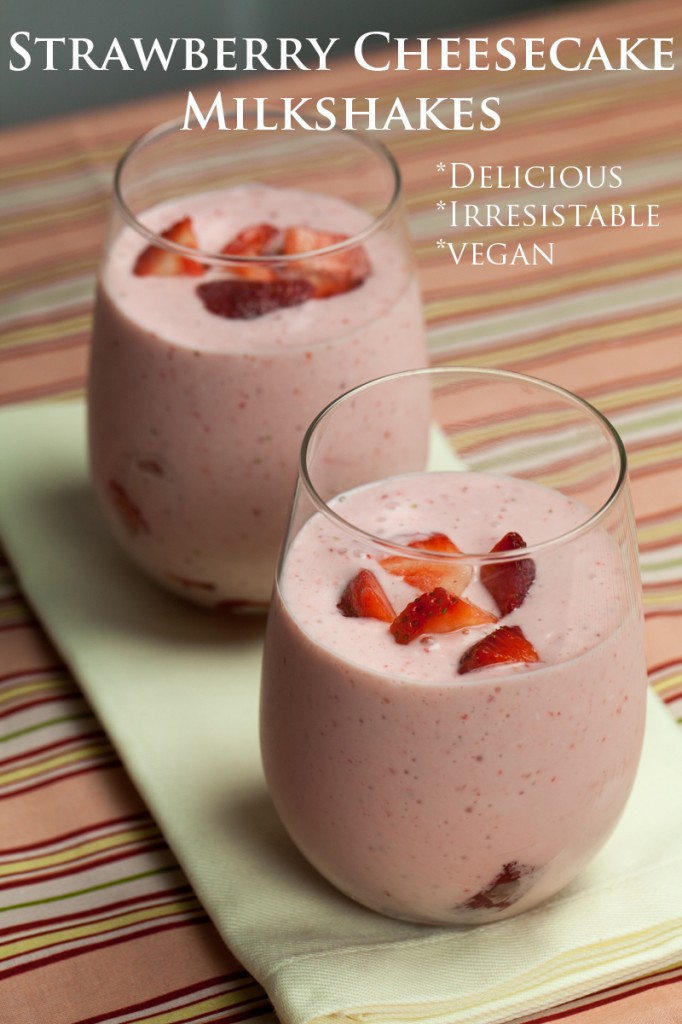 I actually skipped the whole part about MAKING the cheesecake, and instead just included some Daiya cream cheese in the blender along with So Delicious coconut ice cream (actual coconut ice cream, not just ice cream made with coconut milk), coconut milk, and fresh strawberries. I think Daiya's new cream cheese (even the plain) tastes pretty sweet, so it totally did the trick. Try it!
---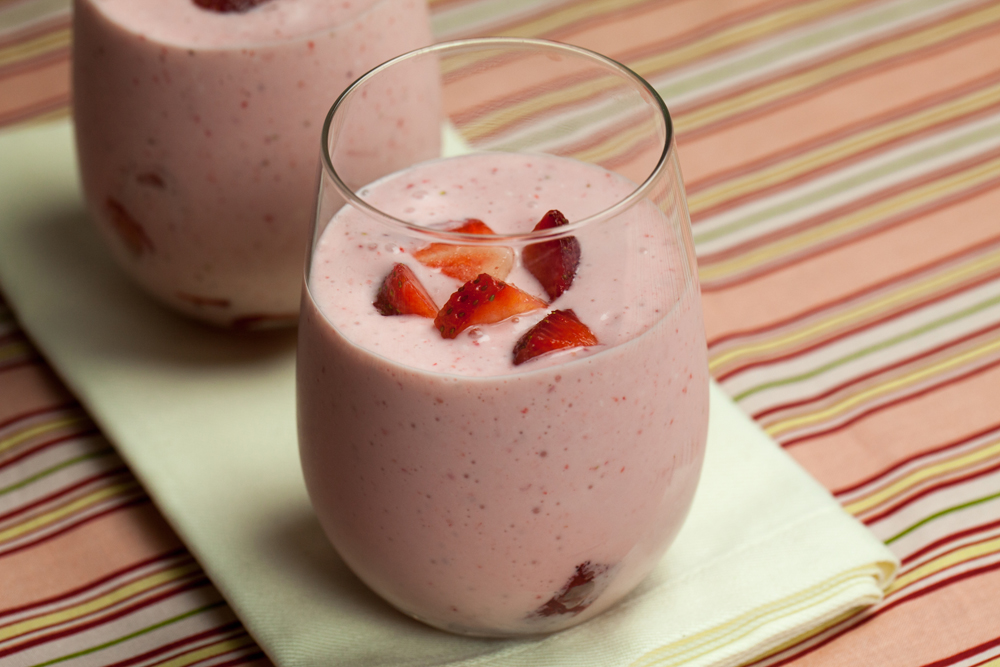 Strawberry Cheesecake Milkshakes
2014-08-18 10:14:57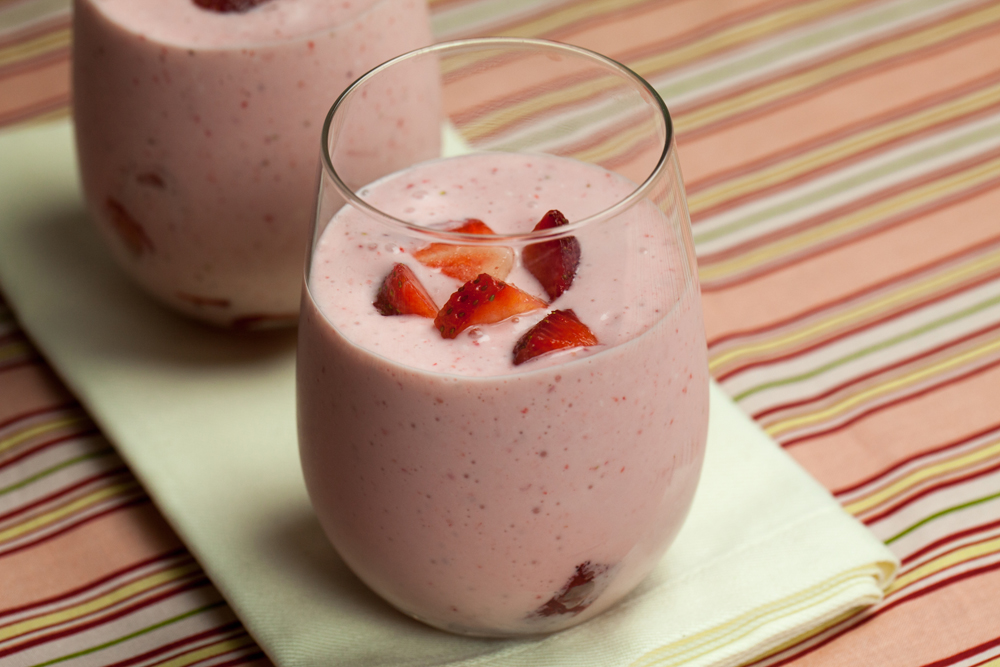 Serves 4
Can't decide between ice cream or cheesecake for dessert? Now you don't have to!
Ingredients
8-10 fresh strawberries
1 pint So Delicious Coconut ice cream
5 Tablespoons Daiya plain cream cheese
1 cup So Delicious coconut milk (I used unsweetened, but any would work)
Instructions
Clean and chop the strawberries, being sure to more finely chop 2-3, to set aside for sprinkling on top.
Add everything to the blender and blend until you reach that nice, thick consistency. You know what I'm talking about! Pour into glasses and sprinkle with strawberries. Serve immediately!
Notes
Makes 4 milkshakes... or 2 SUPER big milk shakes!
That Was Vegan? http://www.thatwasvegan.com/