Looking for a hearty breakfast that will keep you full all morning? Something that will fuel your for a nice long hike, or perhaps just something you can make ahead of time and throw in the oven for guests? Well, how about some Tex-Mex Breakfast Casserole!?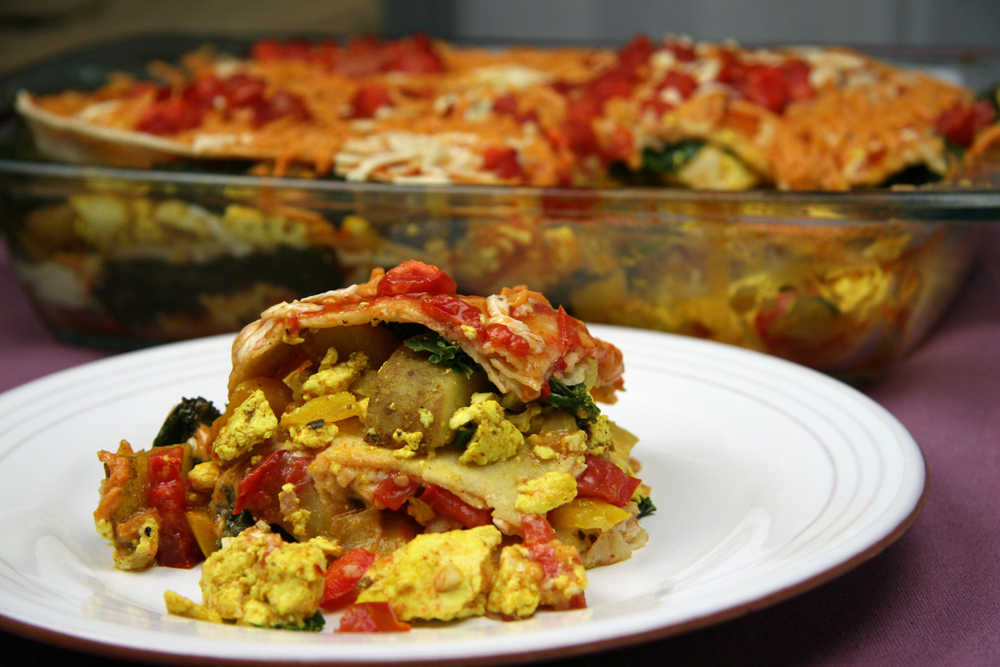 There's so much in there… Tofu scramble, kale, potatoes, tomatoes, corn tortillas, and Daiya cheese.
Layer upon layer of vegan goodness: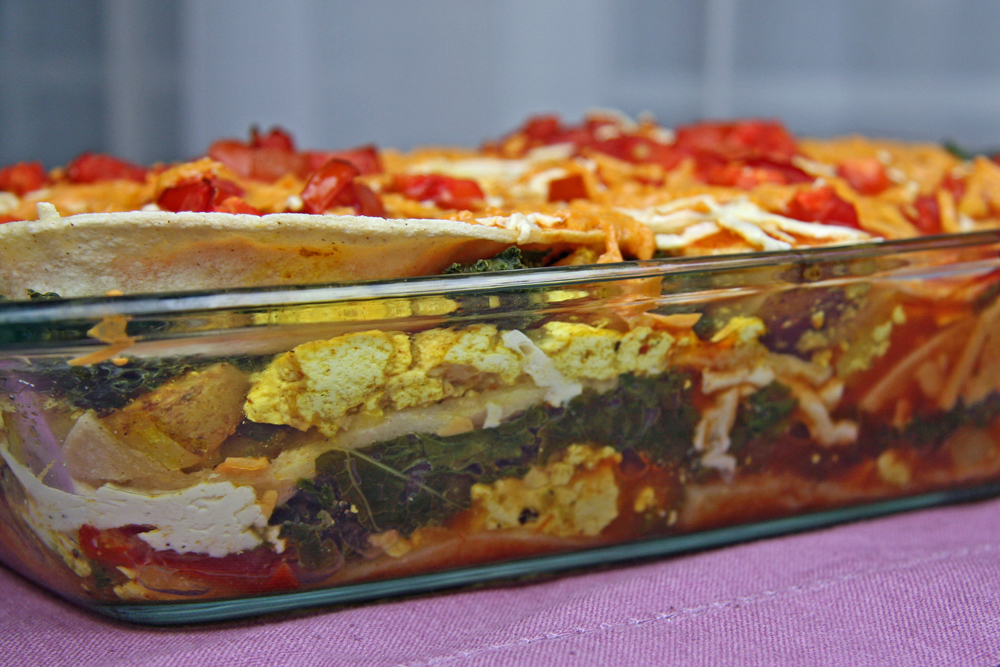 I made this a couple weeks ago and we had it for breakfast before hiking Stanley Canyon. If you live along the front range you've probably heard of this hike… It starts on the US Air Force Academy and it is guaranteed to kick your butt. It reminded me a lot of Mt. Bierstadt because it was so steep and rocky, but it was (thankfully) much shorter.
And because I eat plant strong breakfasts like THIS casserole, I was ready. See?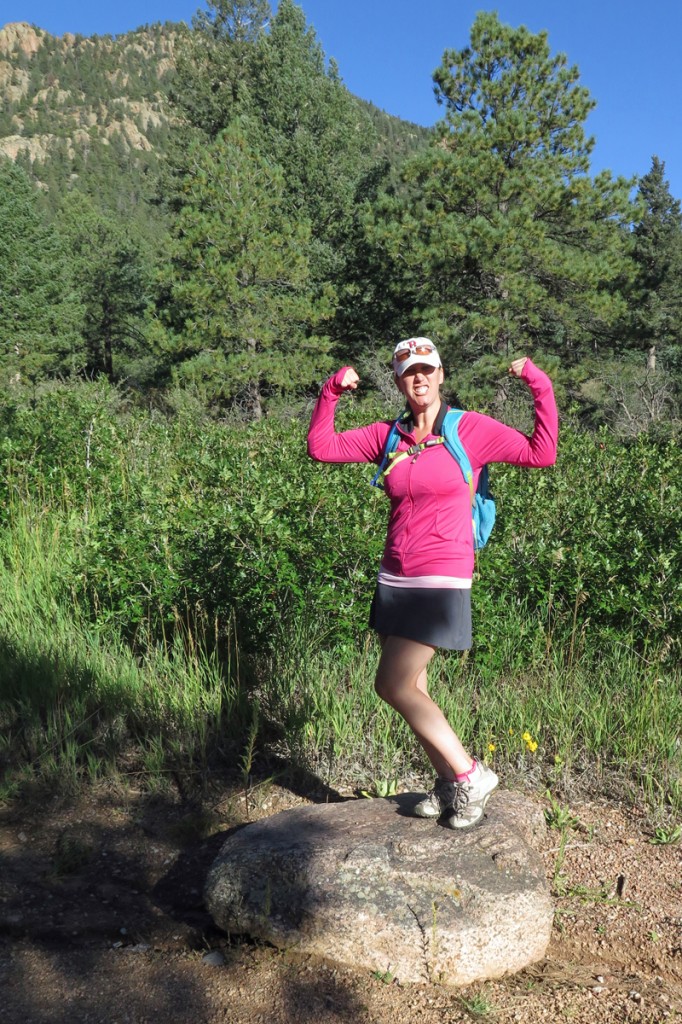 Yes, I'm a total goofball. But you guys already knew that!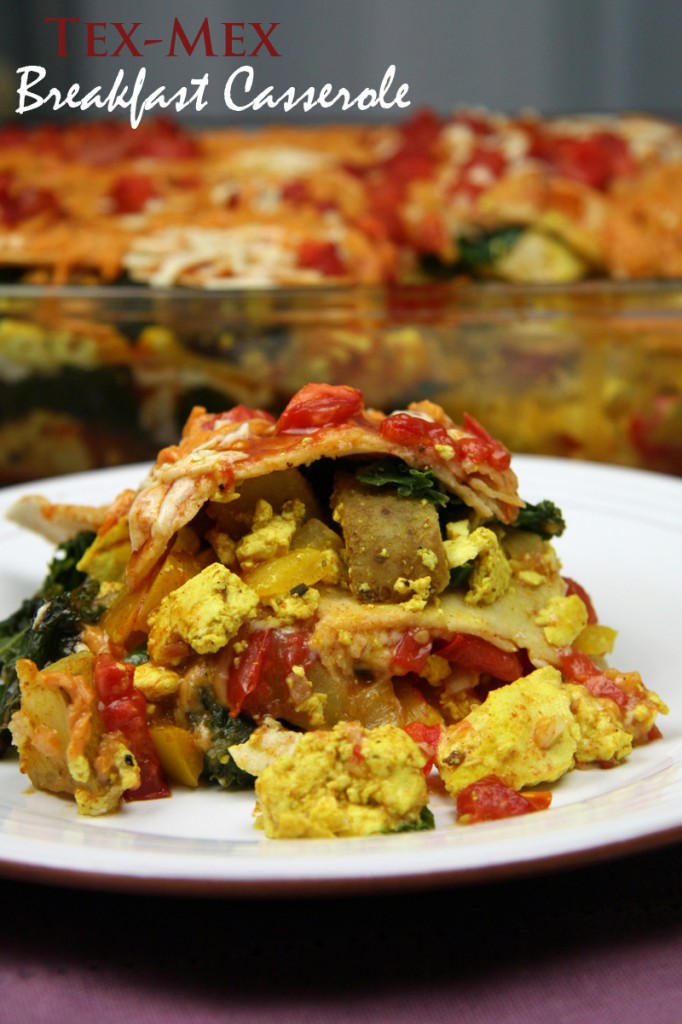 Okay, casserole. I started with a batch of tofu scramble and just went from there. You can make it as spicy as you like, add in whatever veggies are calling your name, and it's all good. Sweet potatoes and black beans would be amazing in there as well!
Tell us: Do you like big hearty breakfasts, or are you more likely to stick with a smoothie, or maybe some oatmeal?
---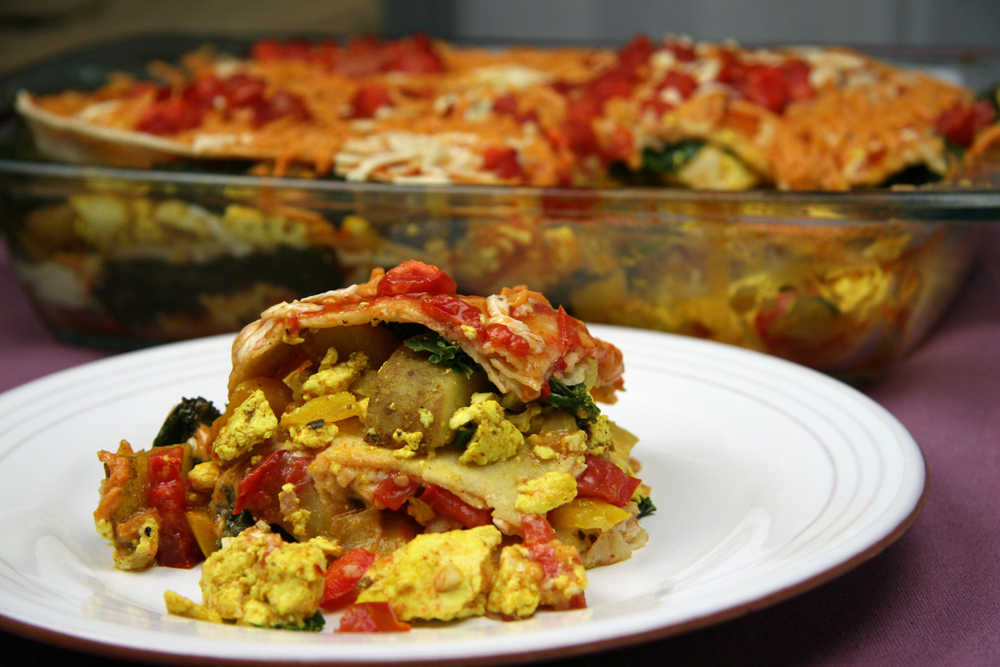 Tex-Mex Breakfast Casserole
2014-09-22 09:58:17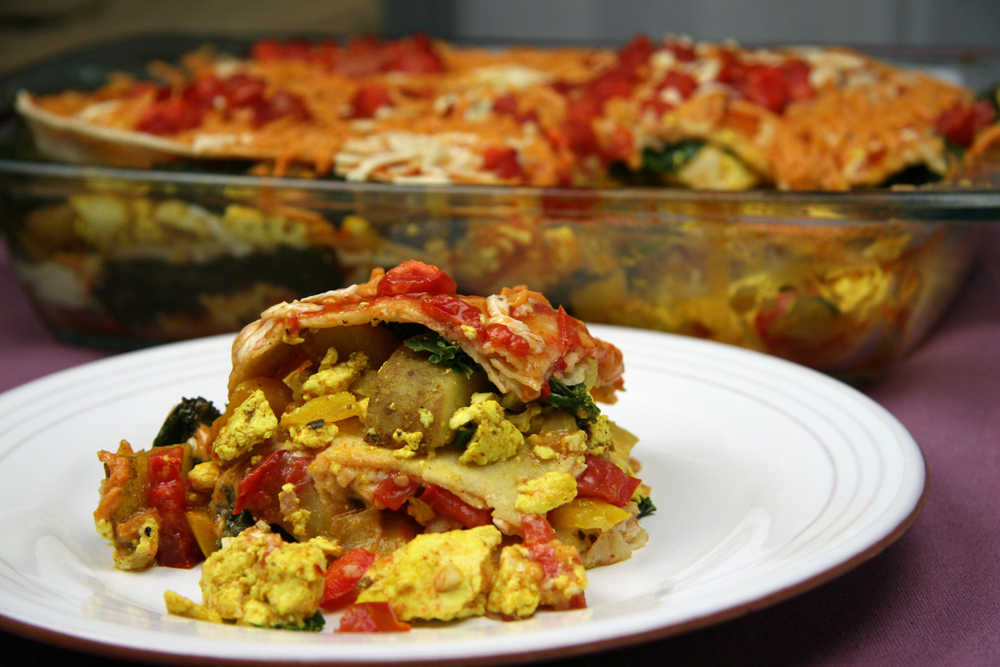 Serves 6
Ingredients
1 batch tofu scramble (with kale!) (Also I skipped the sausage in this, but that's up to you!)
1 medium/large russet potato
Oil for cooking potatoes (if desired, you could also use water)
10 oz can red enchilada sauce
2 tomatoes, chopped
10 corn tortillas
2 cups Daiya shreds (I mixed mozzarella and cheddar)
Non stick spray
Instructions
Preheat oven to 400. Spray casserole dish lightly with no-stick spray
Wash and chop the potato, and cook in a pan over medium heat with just a bit of oil till tender on the inside and crisp on the outside, then stir into the tofu scramble.
In your casserole dish, layer in this order: 2 tablespoons enchilada sauce, tortillas (3, torn in half for best coverage), half the tofu mixture, 1/3 of the tomatoes, 1/3 of the cheese.
THEN: 1/2 the remaining enchilada sauce, 3 tortillas, the rest of the tofu mix, 1/2 the remaining tomatoes, another 1/3 of the cheese. Finally, top with the last 3 tortillas, the rest of the sauce, tomatoes and cheese.
Bake for about 20 minutes, with a minute or so at the end under the broiler to melt the cheese in necessary. Enjoy!
That Was Vegan? http://www.thatwasvegan.com/