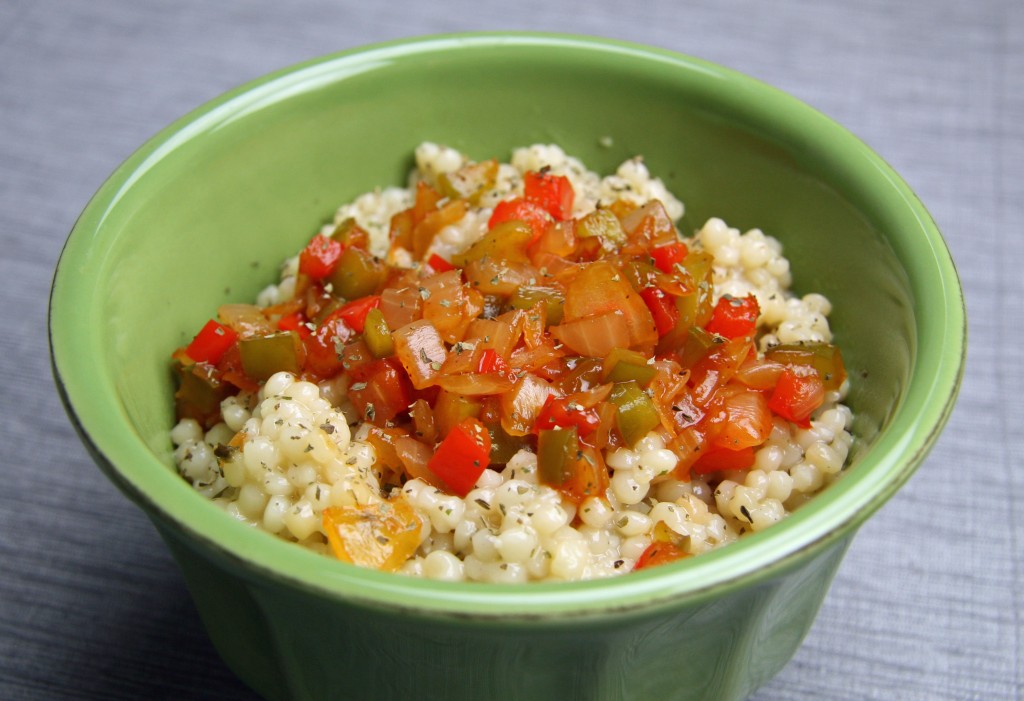 Happy Friday! I'm spending the day snuggling with my quickly-recovering pup, but I still wanted to pop in and share something with you… and that something happens to be a side dish I made last week that I was pretty pleased with: Fajita Couscous! It's easy, delicious, and is a totally different take on Israeli couscous (which is also delicious like this), and fun way to include some spice in your meal.
I hope you all have a FABULOUS weekend, and I'll be back next week with more foodstuffs for ya!
---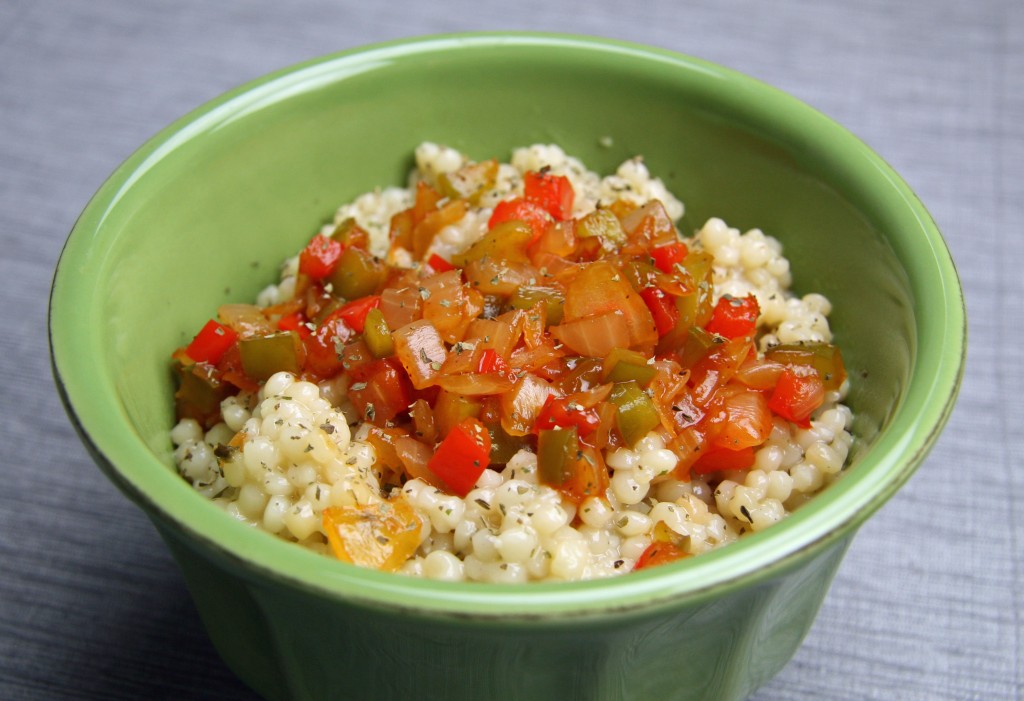 Fajita Couscous
2014-10-16 14:21:29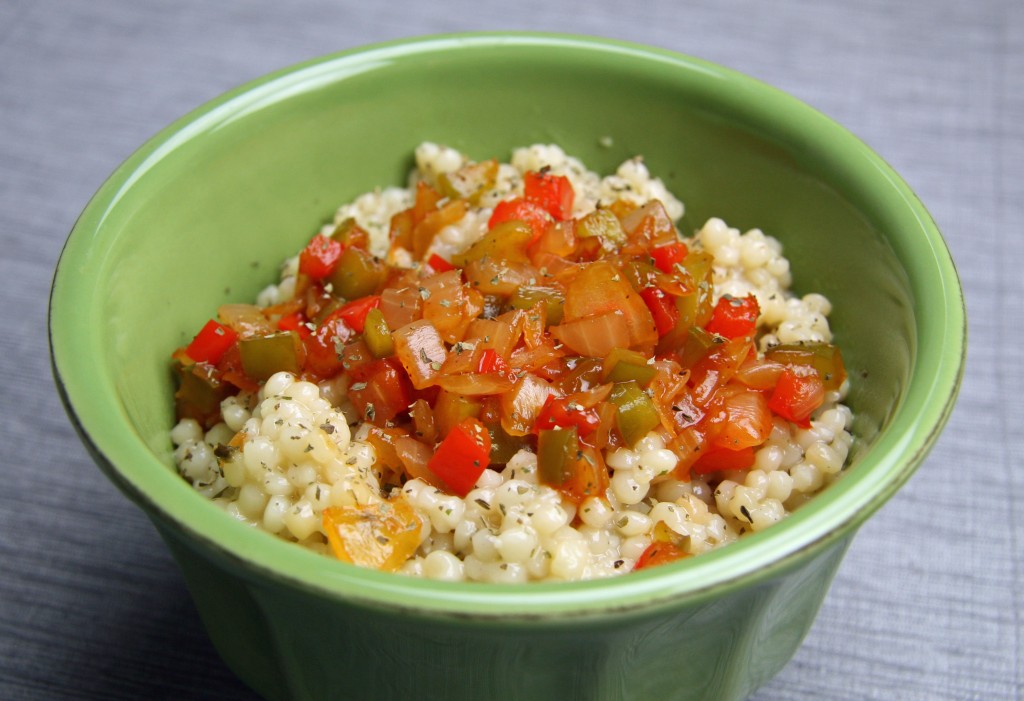 Serves 2
Ingredients
1 cup dry Israeli couscous
1 bell pepper, diced (I used half red, half green)
1/2 small onion, diced
1.5 tablespoon fajita seasoning
Instructions
Cook couscous per package instructions.
Water saute the veggies with the seasoning for 5-6 minutes. Mix with the couscous and serve.
Notes
Want to make your own fajita season mix? http://www.onegreenplanet.org/vegan-food/how-to-make-delicious-fajita-seasoning/
Serves 2-4 as a side.
That Was Vegan? http://www.thatwasvegan.com/