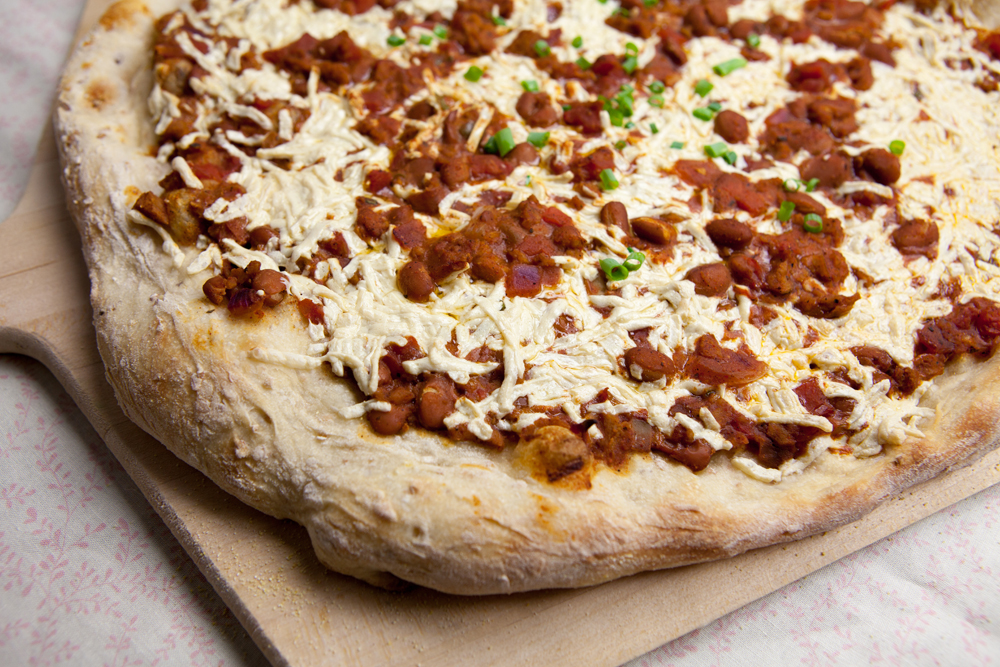 Quickie post today… I just spent the weekend with my mama and had a wonderful time. We went to Blackhawk and gambled away my inheritance, we ate tons of delicious vegan food, we went sightseeing, and drank far too much. In other words, it was perfect!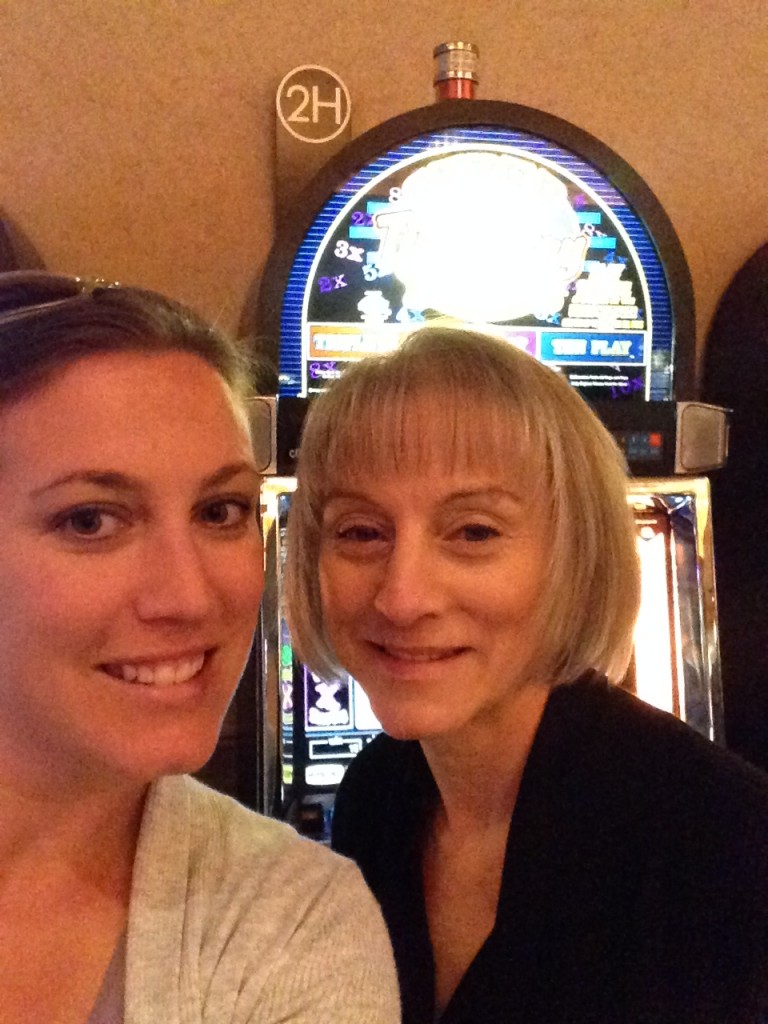 My Vegan Chili Cheese Pizza is similar to chili cheese fries, or a chili cheese dog… only better. Because it's on a pizza. You can whip it up using my Super Easy Vegan Chili and have dinner on the table in no time!
And because we're talking pizza, how about a quick trip down pizza-memory lane…?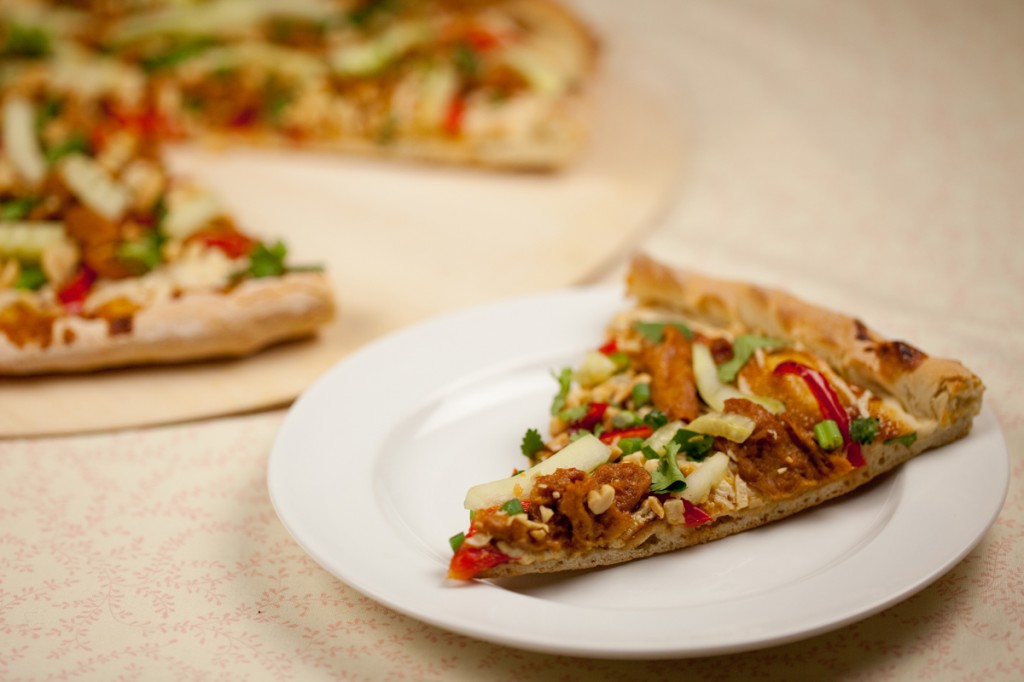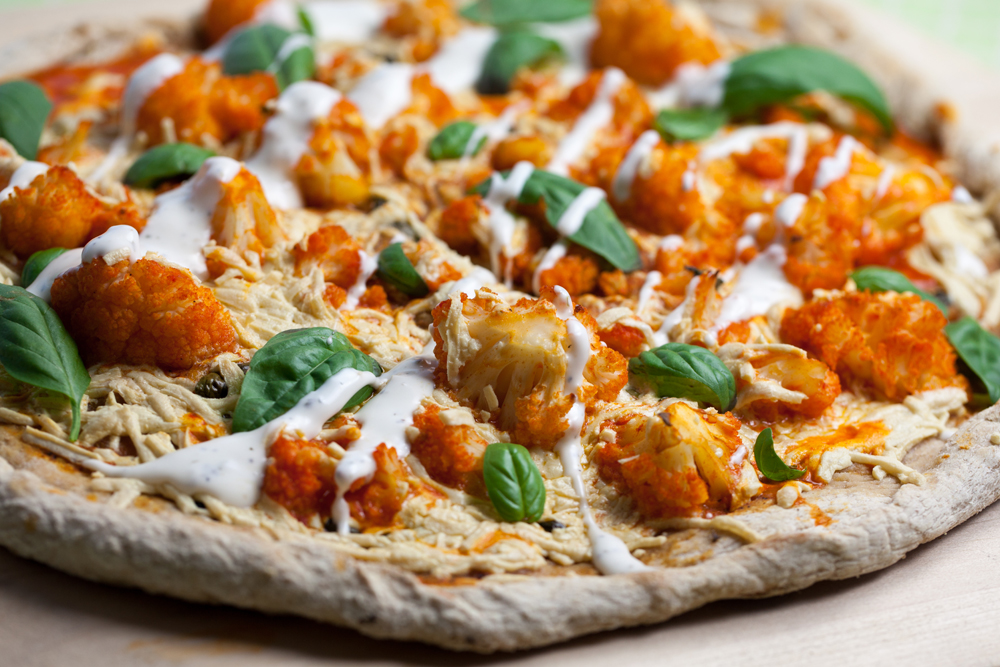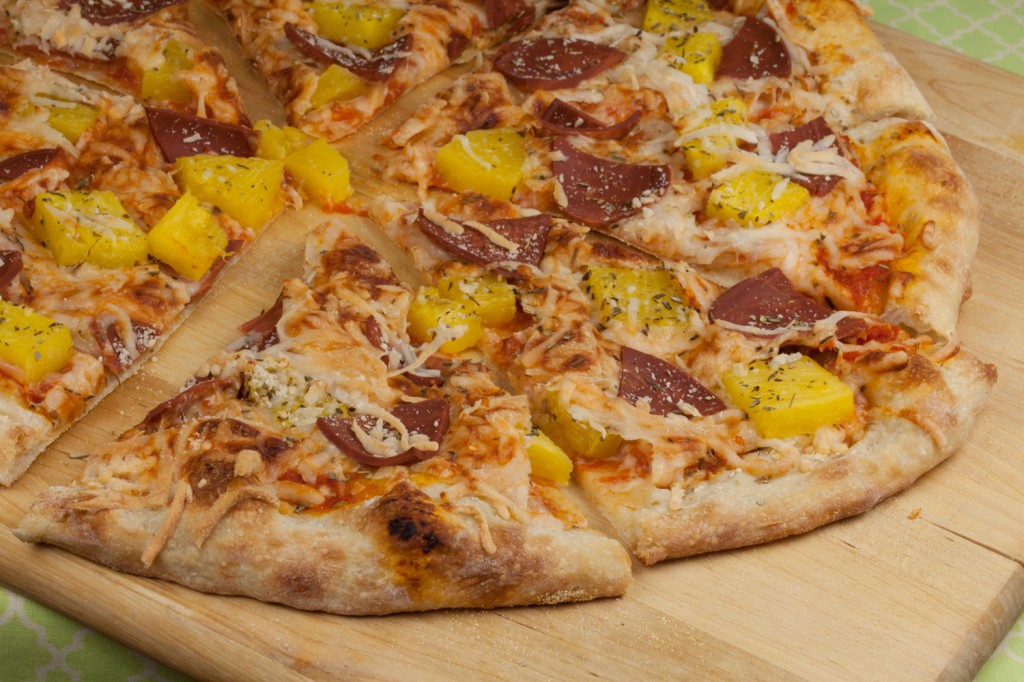 Butternut Squash & Crispy Sage Pizza: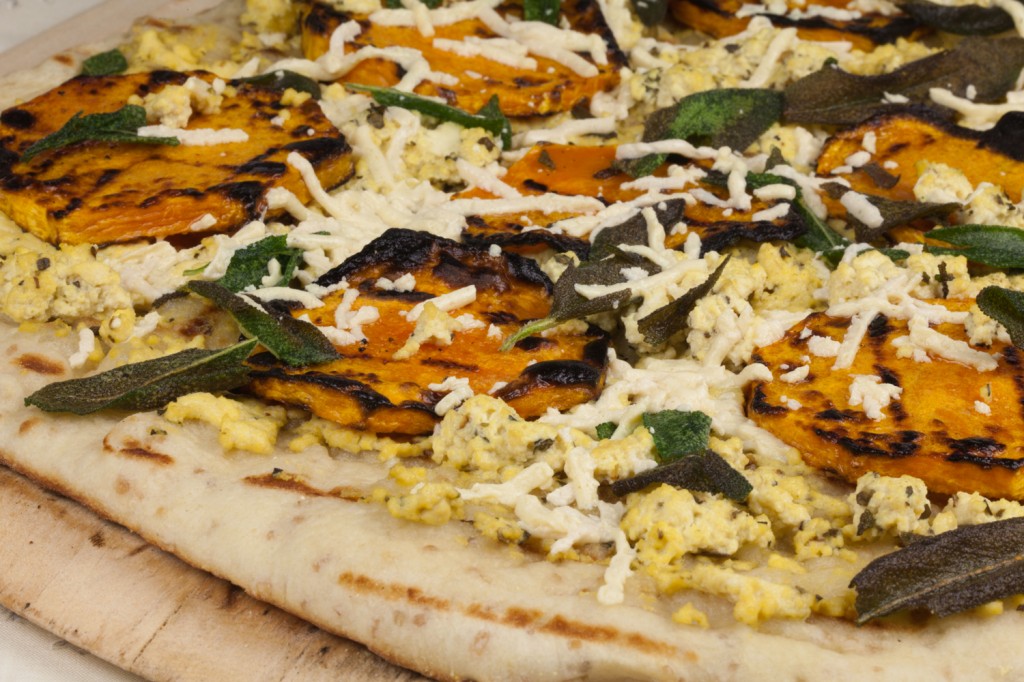 Who doesn't love pizza!?
---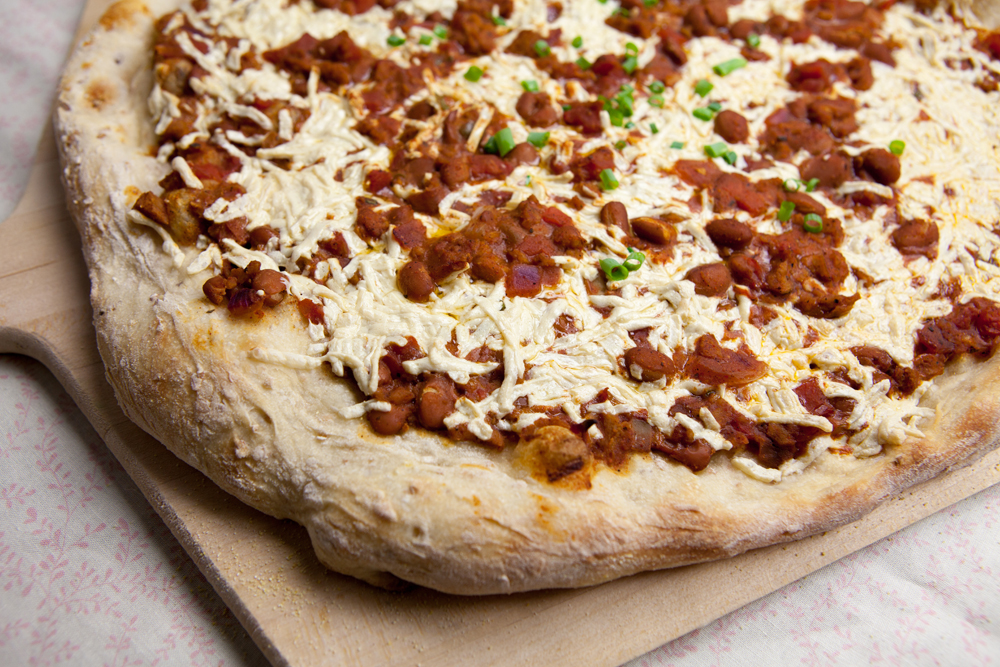 Chili Cheese Pizza
2014-10-27 07:40:02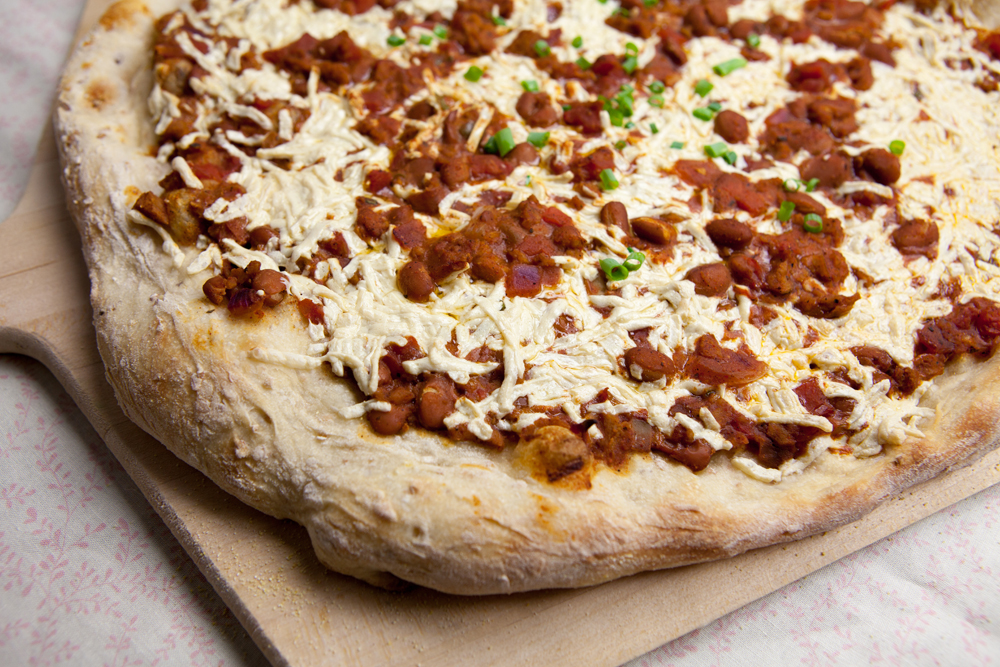 Ingredients
I batch of pre-made pizza dough (try homemade!)
3.5 cups Easy Vegan Chili
Approximately 3/4 bag Daiya mozzarella cheese
Instructions
Preheat oven to 425.
Roll out your dough and form on a cookie sheet or stone (I used a stone) and spread the chili evenly over. Add the cheese, then stir everything together just a little bit.
Bake until the cheese is melty, about 12-15 minutes. Serve hot!
That Was Vegan? http://www.thatwasvegan.com/