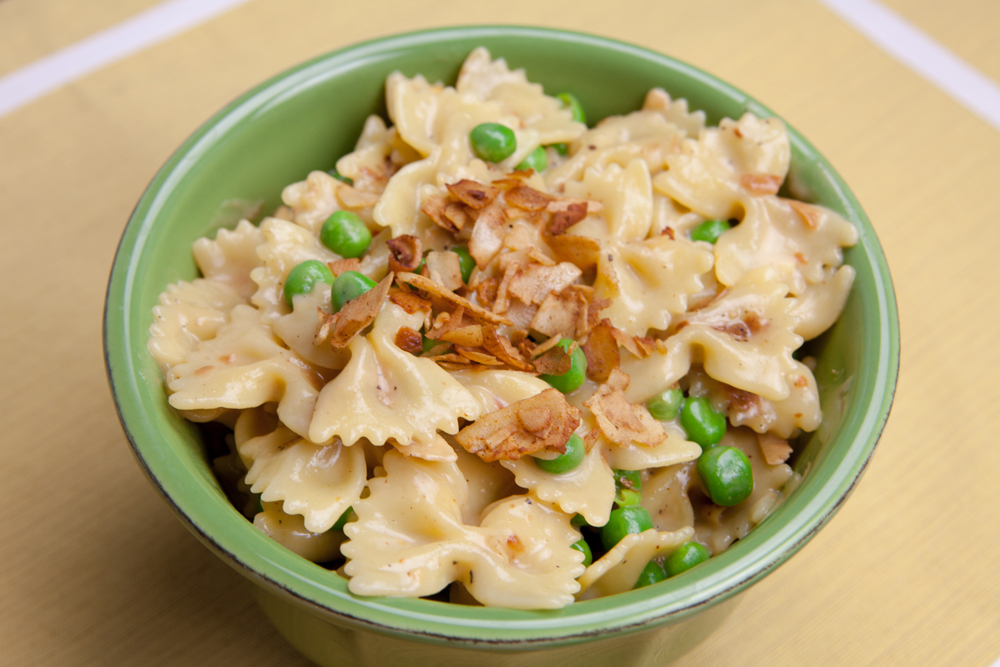 What's better than cheesy pasta? Cheesy Pasta with Coconut Bacon! And peas! I swear to Buddha, I could put those sweet little frozen peas in just about any pasta dish and be happy.
Especially when they're combined with a rich, creamy cheese sauce and coconut bacon. I love those little coconut buggers, especially that little bite they have. Plus they taste like coconut and who wouldn't like that?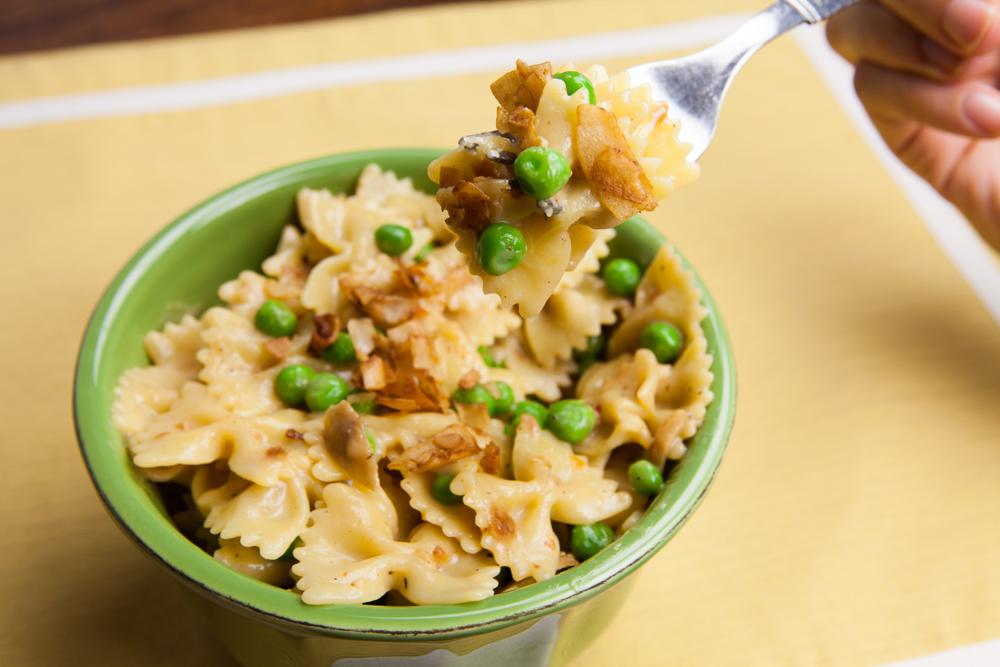 The other cool thing about this dish is that it's completely one-pot. You cook the pasta with all the other ingredients, so it's fast and makes for easy cleanup. Pretty great for a weeknight meal, right?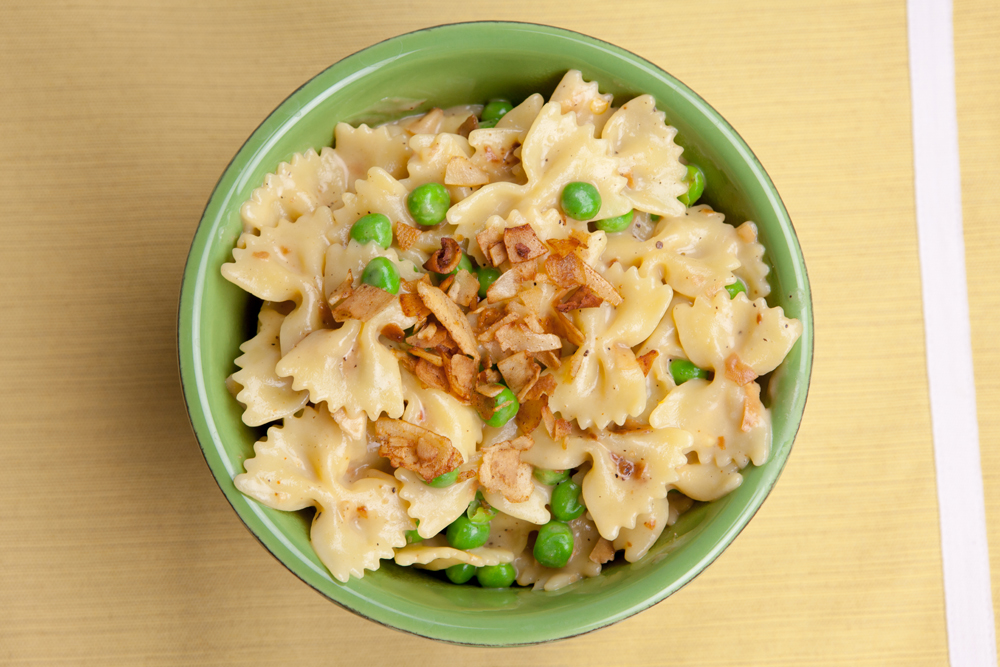 ---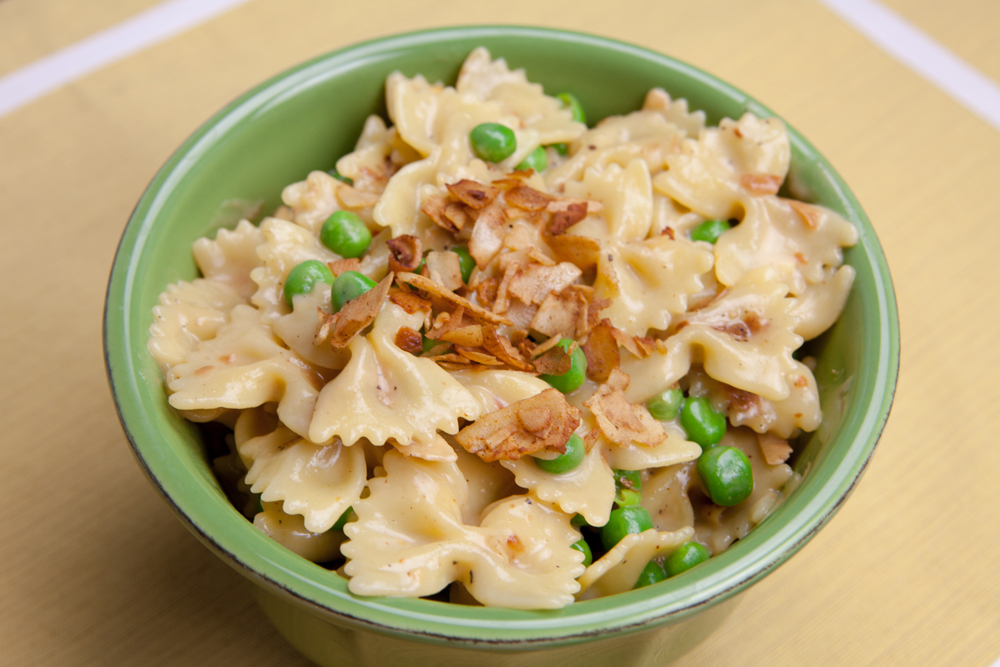 Cheesy Pasta with Coconut Bacon
2014-10-29 09:56:59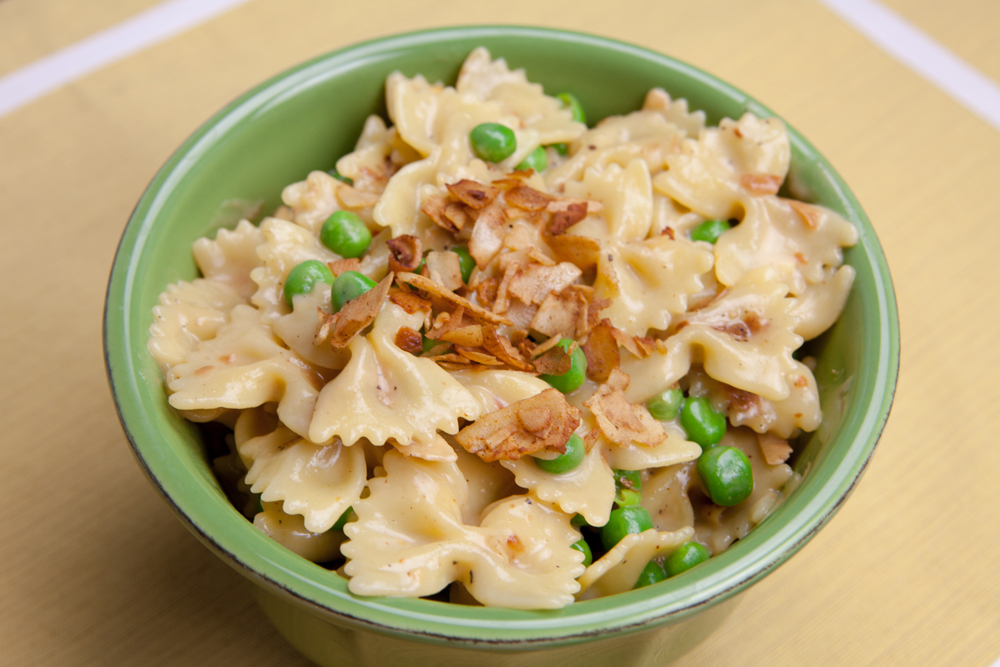 Ingredients
12 oz box bowties
1 cube not-chick'n bouillon
3 cups water
1 cup non-dairy milk
1 teaspoon powdered garlic
1/4 teaspoon crushed red pepper
1/4 cup nutritional yeast
3 slices Daiya cheddar cheese
1.5 cups frozen sweet peas
1/2 cup coconut bacon
Instructions
Combine water, milk, bouillon, garlic, and red pepper flakes and bring to boil. Add bowties and reduce to simmer, covered, for 10-12 minutes or until al-dente.
Reduce heat to low and add the rest of the ingredients (except the coconut bacon), stirring well. The sauce should be very creamy, but you can add a bit of milk if needed. Stir in the bacon right before serving OR sprinkle over individual servings.
Adapted from Plain Chicken
That Was Vegan? http://www.thatwasvegan.com/