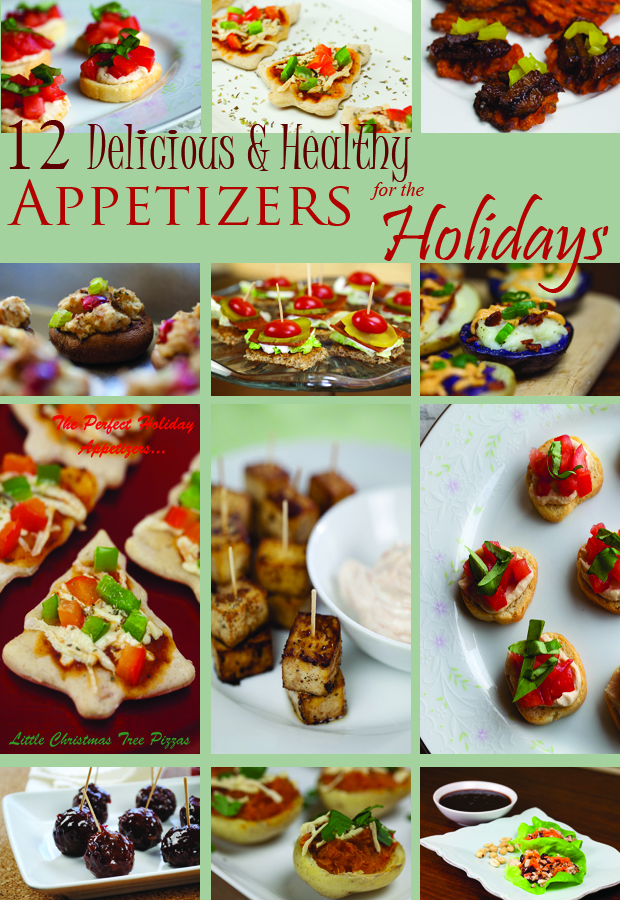 It's that time of year again, when we all enjoy gathering together with friends and family. Dinner parties, cocktail parties, tree-trimming parties, football parties, Real Housewives of Beverly Hills viewing parties (no?)… whichever kind of party you prefer, they all have one thing in common. Peoples gotta eat, and everyone loves appetizers!
Seriously, those are two scientifically proven facts. I think.
Anyway, to help you plan your next soiree I've put together this list of delicious appetizers that I hope you'll find helpful!
1. Little Christmas Tree Pizzas: These were the obvious choice to top the list, being that they're shaped like Christmas trees! They're also easy to switch up with different veggies to please your pickiest guests.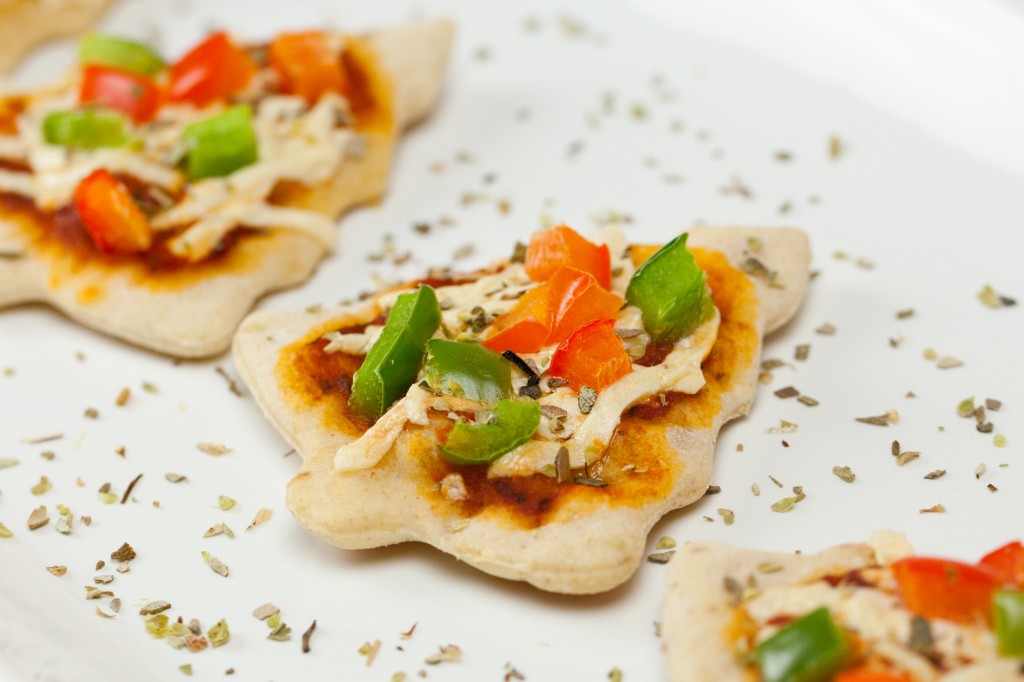 2. Easy Bruschettini: These are beyond easy, and pair perfectly with a glass of wine! Seriously, the only work you have to do is chop a few tomatoes and leaves of basil. Done. They're also perfect for wary omnivores who aren't keen to try any vegan substitutes- none of those here!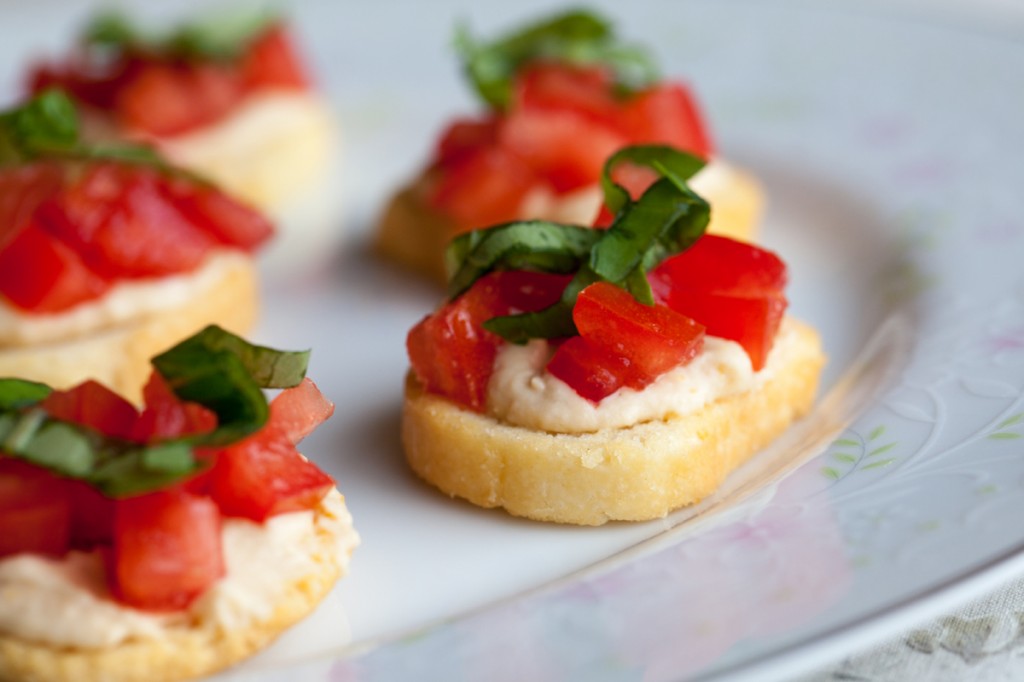 3. Spicy Grape Jelly Meatballs: These are fun because so many of us enjoyed them in our pre-gan days. And who doesn't love meatballs on toothpicks??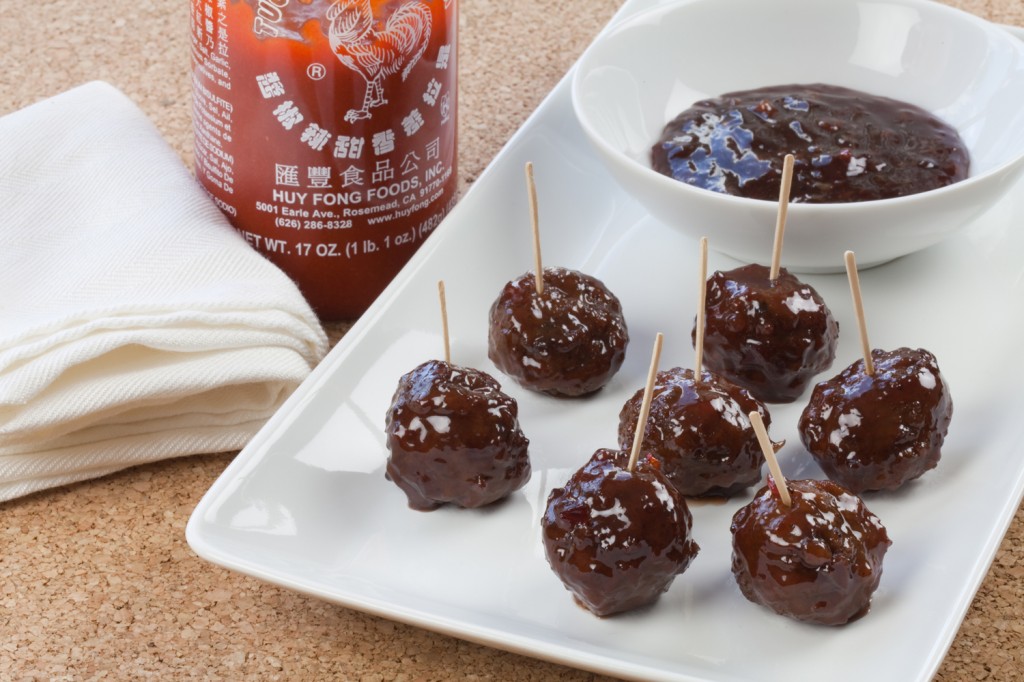 4. Easy Stuffed Potato Skins: These are an easy app we've all had before- but they're taken up a notch by using PURPLE potatoes!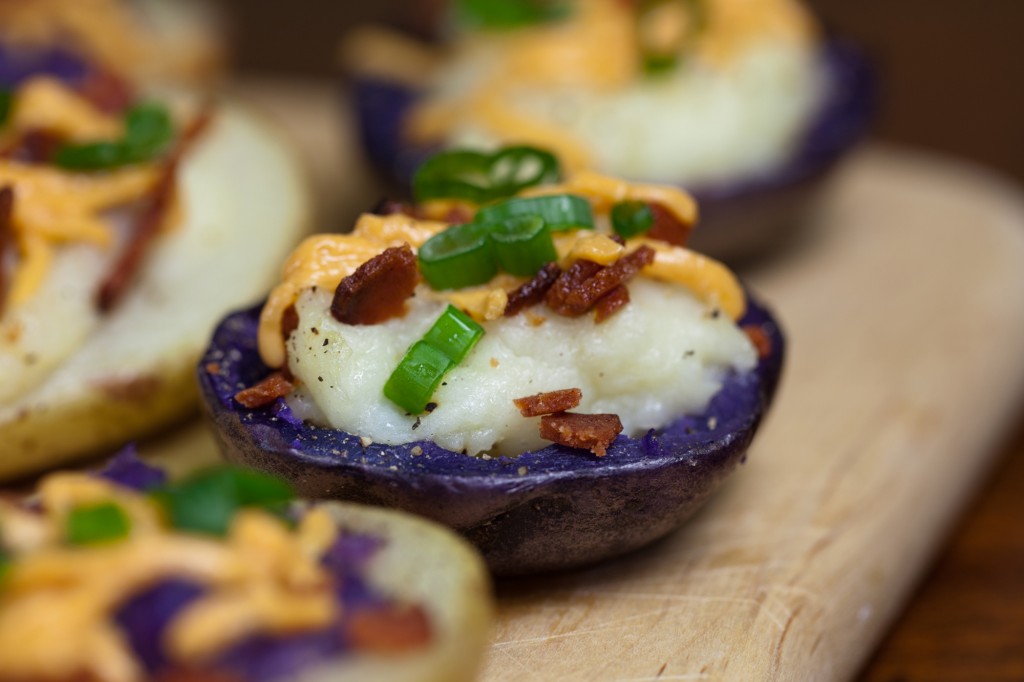 5. New England-Style Stuffing Stuffed Mushrooms: Yes, the name is a mouthful but so are these little guys! I love this stuffing, I make it every year, and it's even better (if that's possible) inside little baby 'bellas!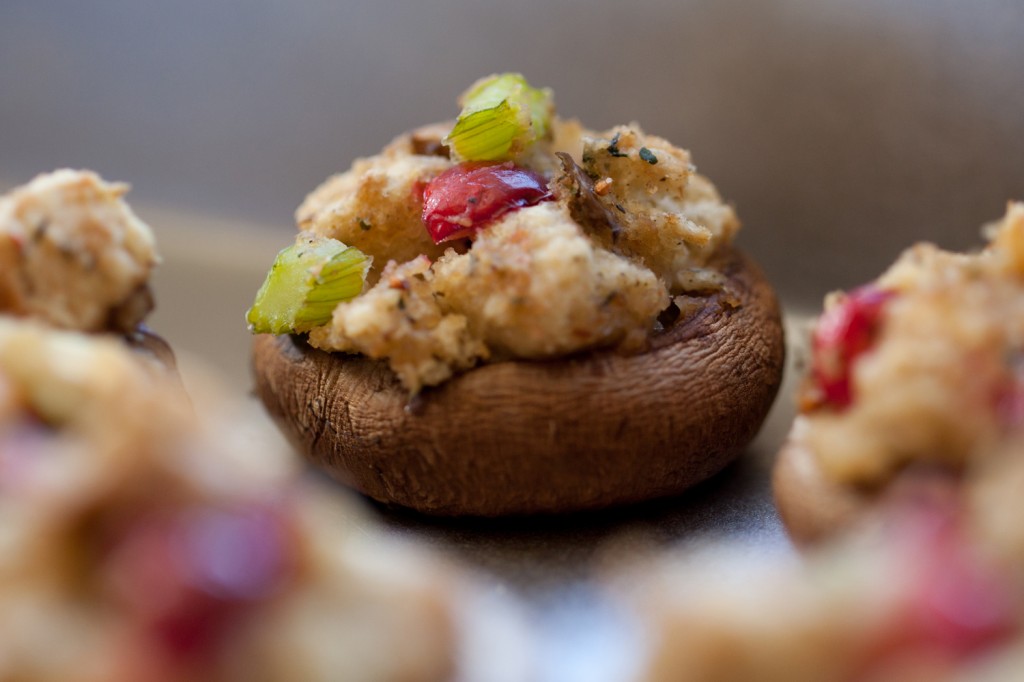 6. Garlicky-Pepper Tofu Bites with a Chili Dipping Sauce: These are a bit fancier than some of the other apps on this list, and I think they're perfect for cocktail parties!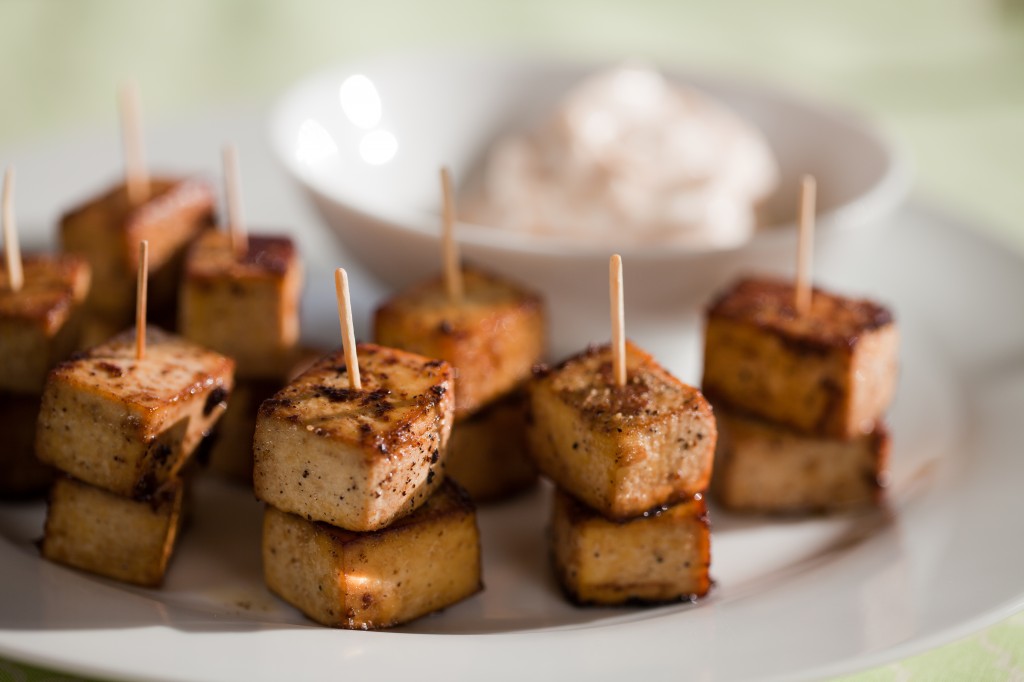 7. BLPTs: That's Bacon, Lettuce, PICKLES, and Tomatoes, in case you were wondering. These are great for the more casual gatherings. I made them last year for a SuperBowl party and they were a hit with the omnivores!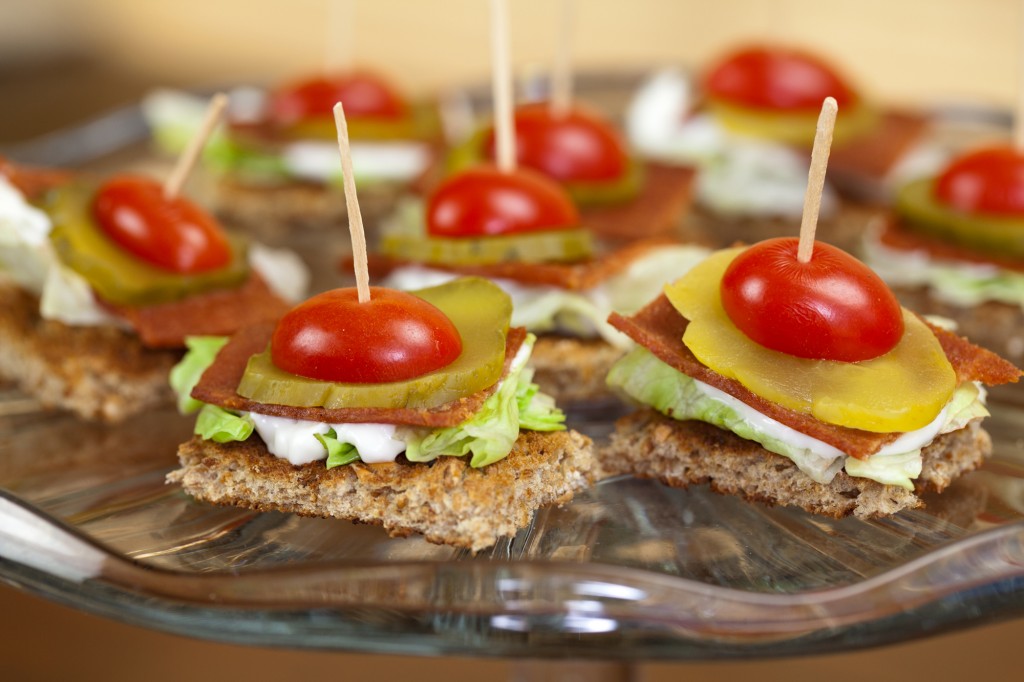 8. Cranberry Tofu Lettuce Cups: These are just plain fun! Plus they have cranberries in them so you know they're great for holiday parties!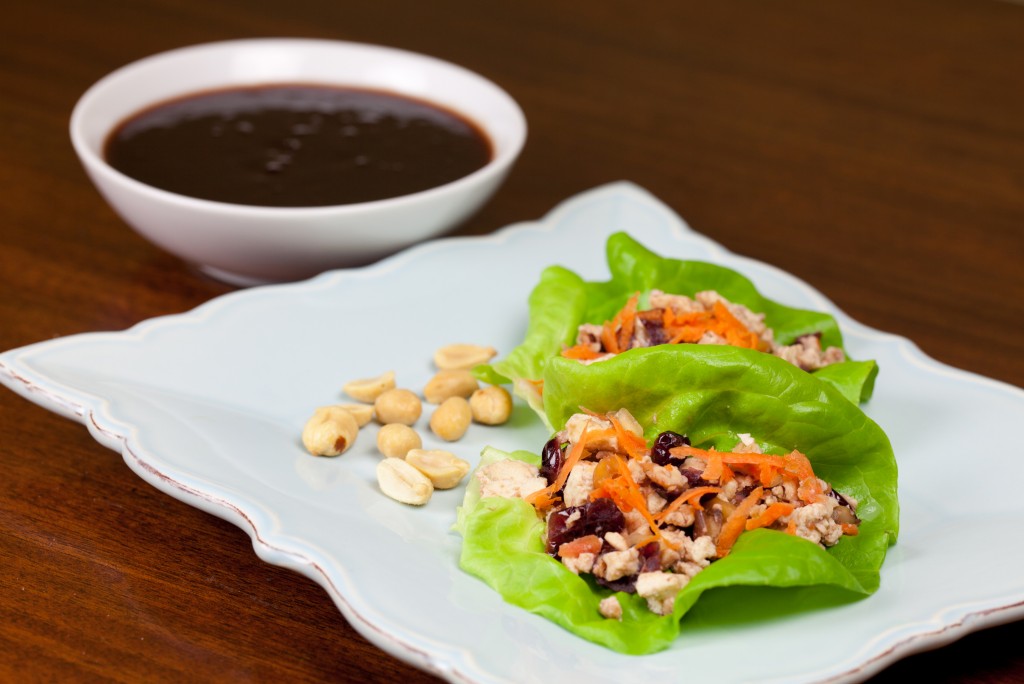 9. Crunchy Potato Bites: These would be super crazy with a vegan queso dipping sauce. They're also wonderful as a fun side dish!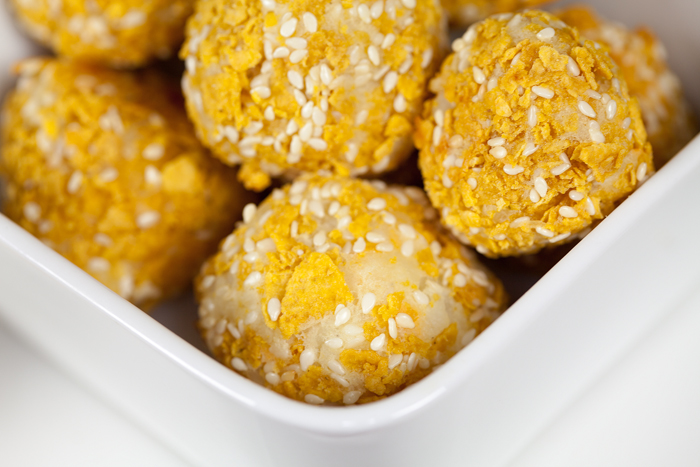 10. Loaded Baked Potato Dip: Mmmm! I realize this may sound like a strange dip but please believe me when I tell you it will go fast. I've served it to vegans and omnivores both, and they all loved it. It'll go VERY fast!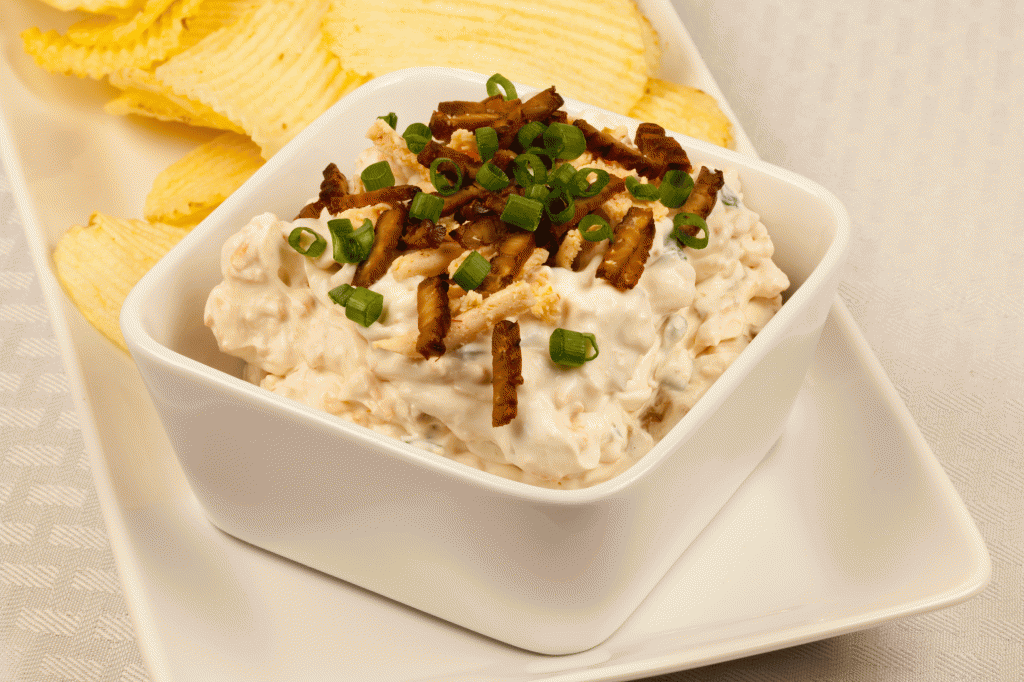 11. Mac n' Cheese Pockets: Puff pastry. Butternut Mac n' Cheese. What more do I need to say?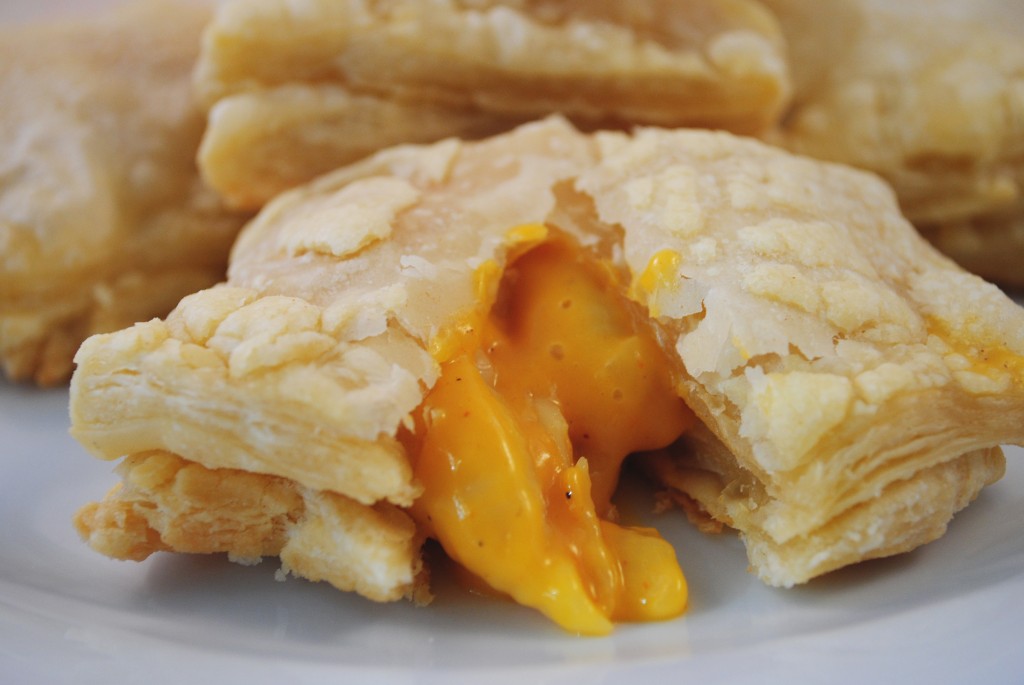 12. Sweet Potato & Korean BBQ Bites: Want to add something a little different to your menu? Then go with these. Seitan cooked in rich, delicious Korean BBQ sauce, spicy peperoncini, and sweet potato crisps, and the flavors all work perfectly together!