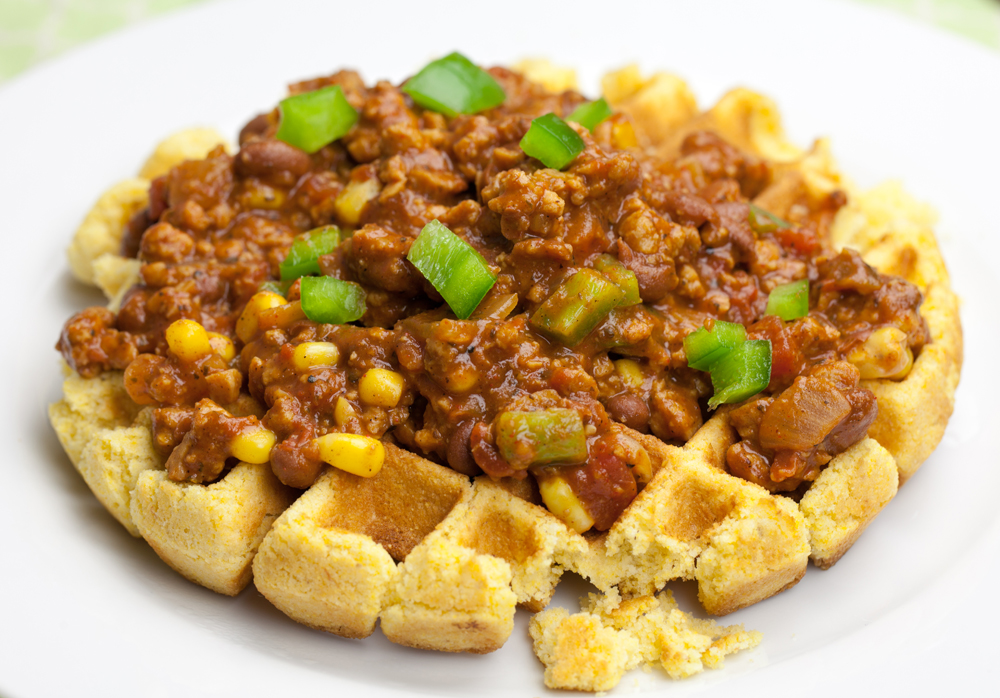 It's winter. It's cold out. We're all wearing sweaters and craving some stick-to-your-ribs foods, which is where my Vegan Cornbread Waffles Smothered in Spicy Chili comes in! I made this for dinner a couple weeks ago while we were in the middle of that crazy cold snap, and it was perfection.
It uses my Insanely Easy Vegan Chili and also gave me an excuse to use my new waffle maker. I'm not one of those people who has kitchen gadgets busting out of my cabinets, and put off buying a waffle maker because I thought "Is this really necessary? Probably not!" but now that I have it, I love it! I've been using it about once a week, so look for more waffle recipes in the future.
For now though, this is all you need: A savory cornbread waffle and some hot, spicy chili. Sure, you could make corn muffins to go with your chili, but where's the fun in that?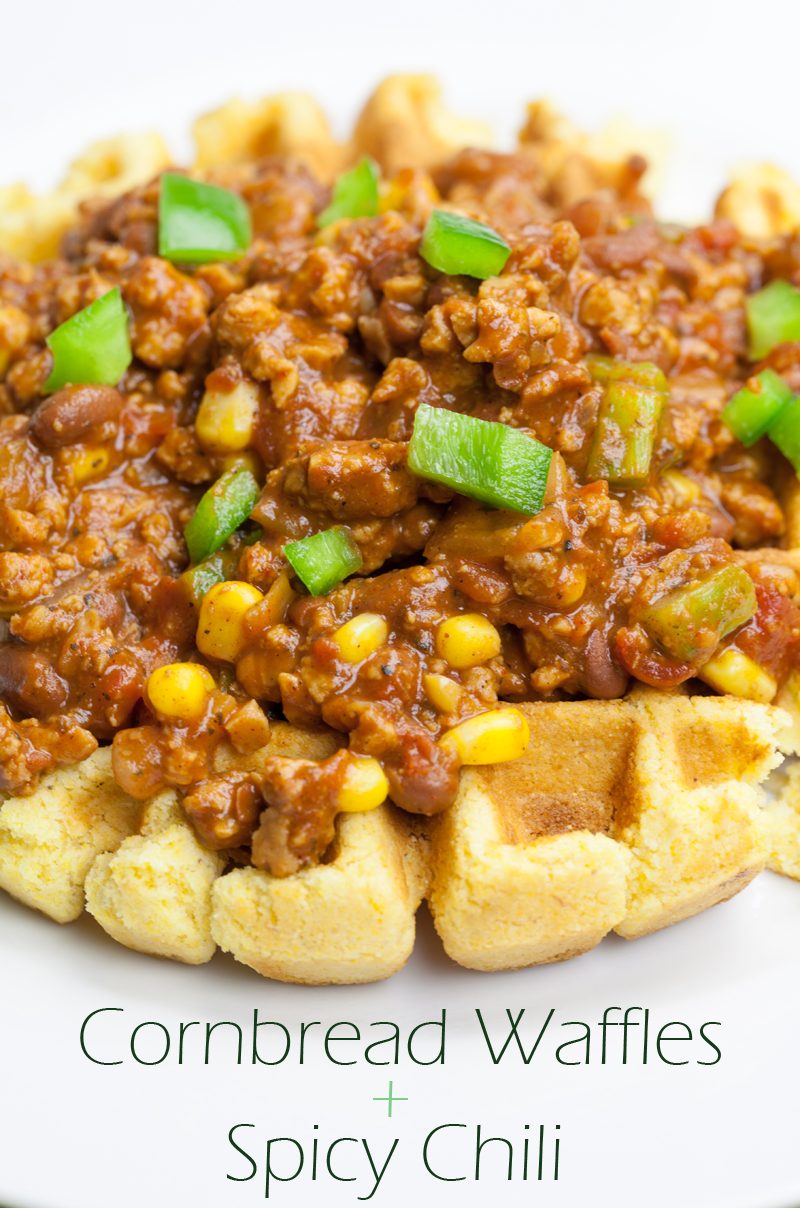 I also took this opportunity to add some more ingredients to my Easy Chili – Mainly sweet corn and chopped bell peppers, because why not!? There was some Daiya cheese in there too…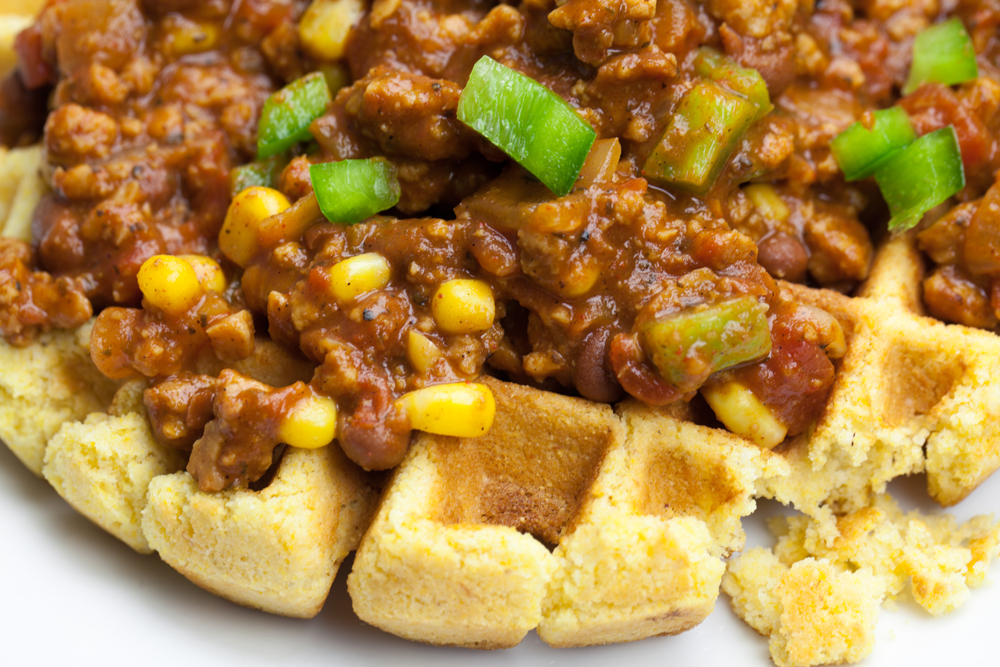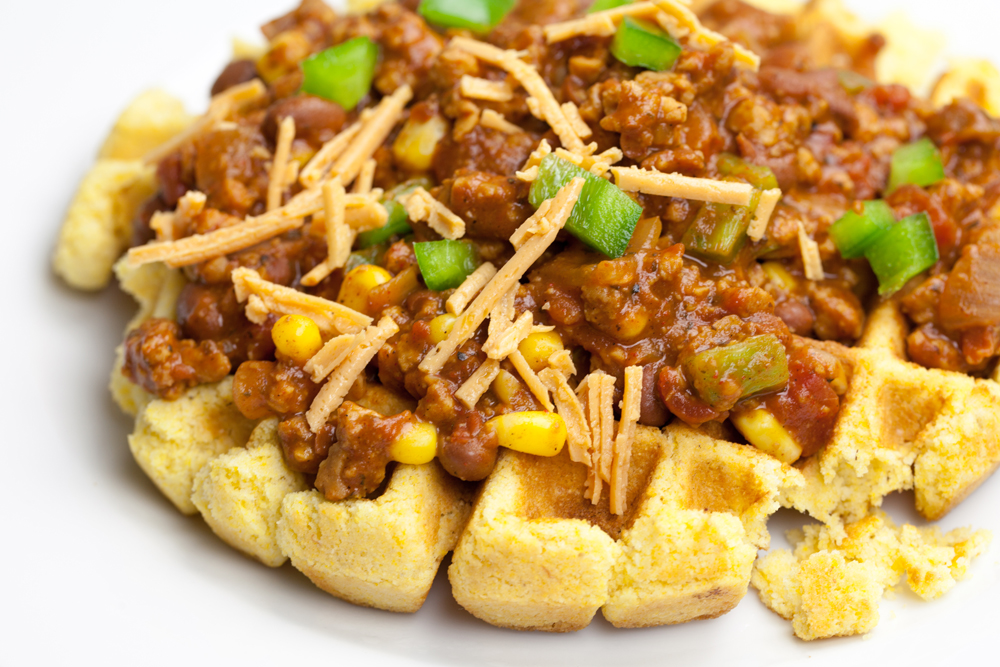 One of my favorite things about this dish, besides how delicious and hearty it is, is how easy it is to change up the chili depending on who you're serving. Add in extra veggies, or make it extra, extra spicy – It's all good!
Oh, I'm sorry… Did you want another close-up?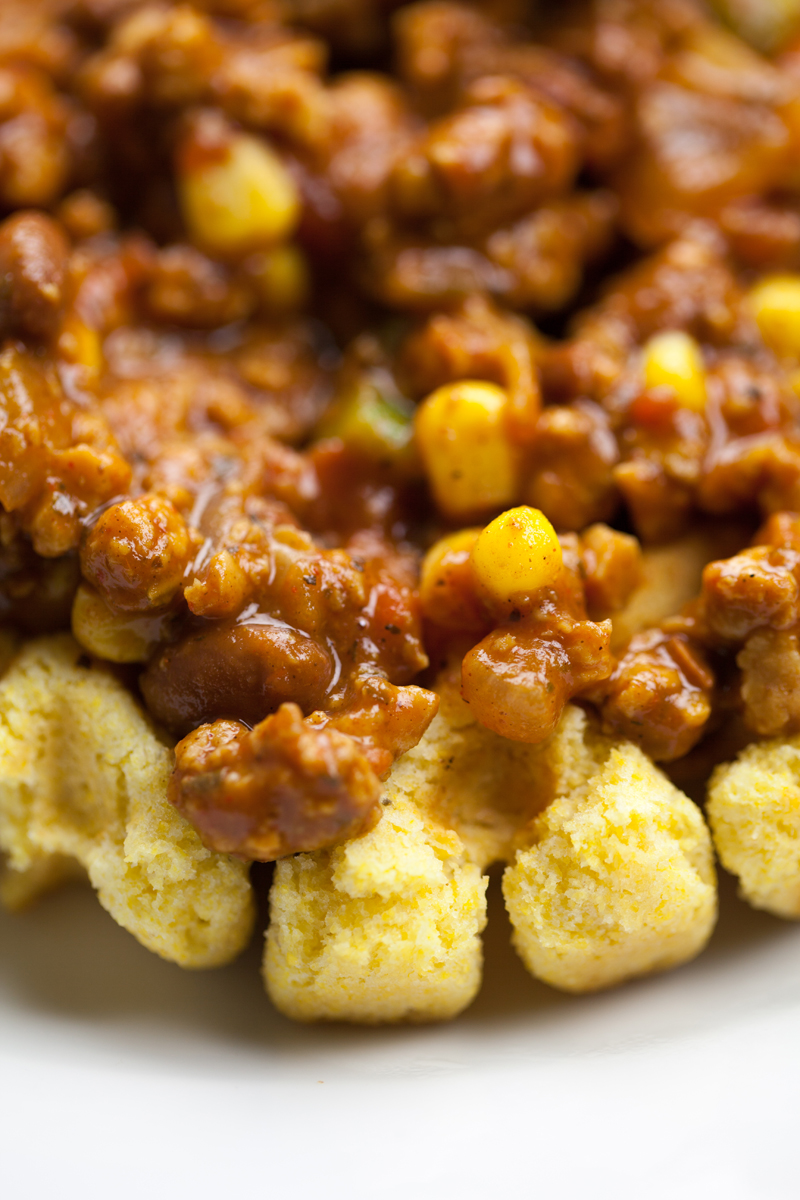 ---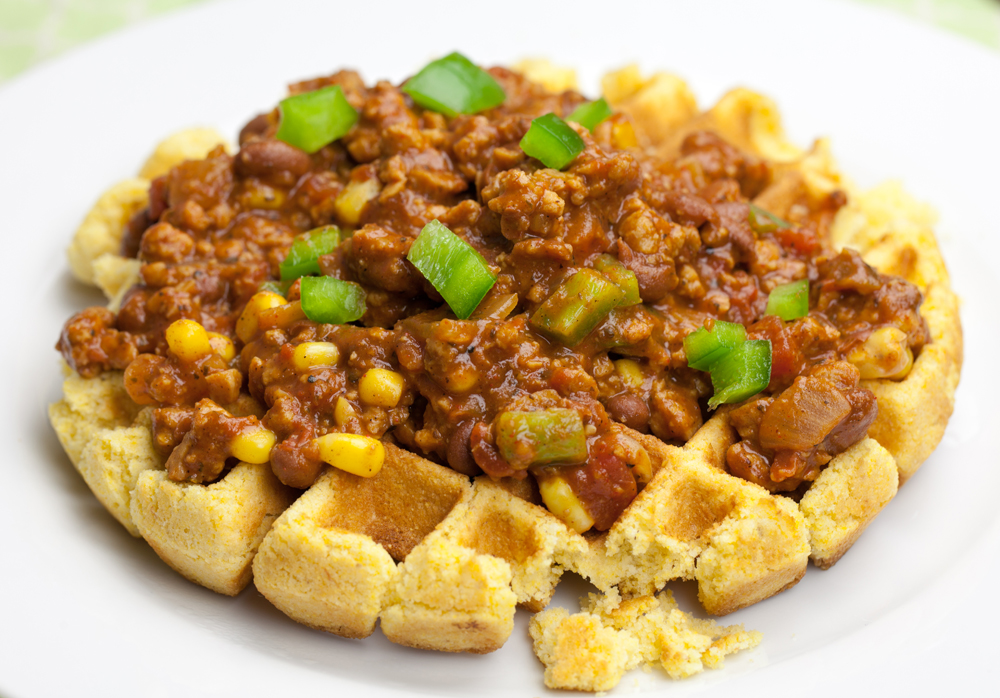 Vegan Cornbread Waffles
2014-11-24 08:42:45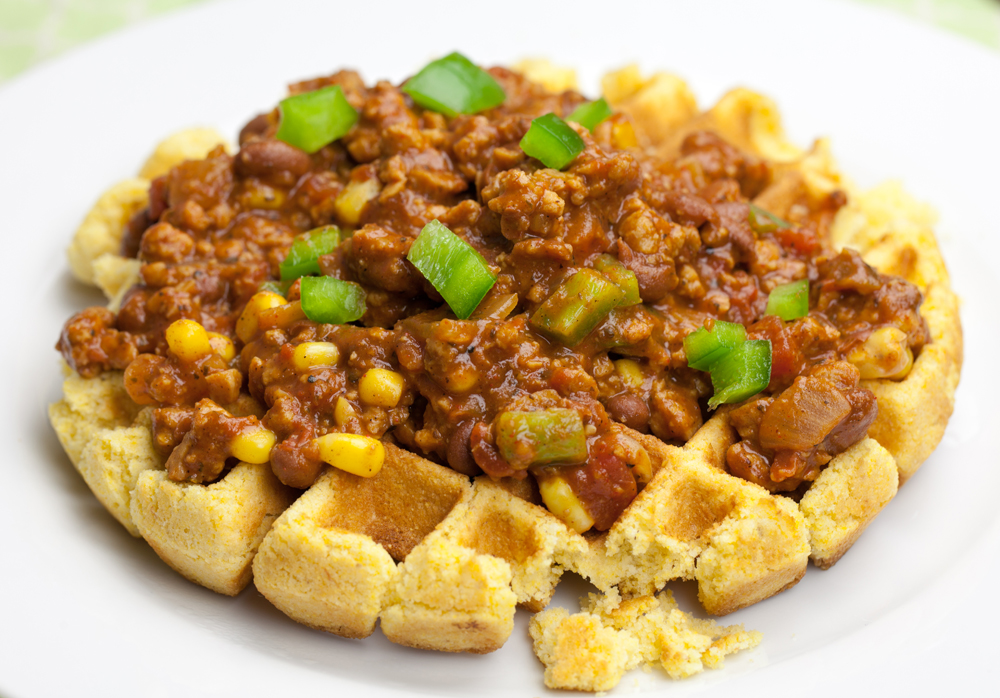 Serves 2
Ingredients
1/2 large banana
3/4 cup unsweetened almond milk
2 tablespoons vegan butter, melted and then slightly cooled
1 1/2 tablespoons agave or maple syrup
1/2 cup Masa harina
1/4 cup fine/medium ground cornmeal
1/4 cup AP flour
1 teaspoon baking powder
1/2 teaspoon salt
Half batch Easy Vegan Chili, PLUS ~1 cup sweet corn and 1/2 bell pepper, chopped, hot
Instructions
Preheat & oil your waffle maker as you normally would.
In a mixing bowl, mash the banana with a fork. Pour in the milk and mix together. It's okay if it's a little lumpy as long as you get rid of the larger chunks. Add in the vegan butter and agave and mix.
Combine the dry ingredients in a separate bowl and slowly add to the wet ingredients just until combined. Do not overmix!
Let sit on the countertop undisturbed for 5 minutes or so, then scoop into your waffle maker cooking as you normally would.
When waffles are done, top with the hot chili and enjoy!
Adapted from Edible Perspectives
That Was Vegan? http://www.thatwasvegan.com/