"Clean Eating with MAXIMUM YUM!" That's the tagline that greets you when you on the Dena's Fuel for Fitness homepage, and I'm inclined to agree! Dena's makes a line of raw & vegan snacks that are just as delicious as they are nutritious, full of real whole food ingredients like blueberries, pumpkin seeds, apples and other fruits.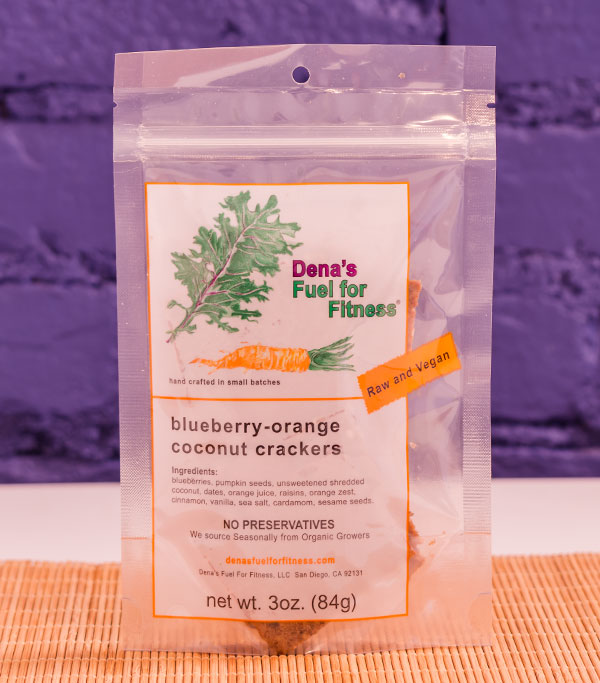 They make crackers, including
Beet-apple with orange and dill
Blueberry orange coconut (my favorite!!)
Mango raspberry basil, and
"Green", made with edamame
They also make Vege Chips and Granola Grub, which both sound good, but I haven't tried them.
My #1 flavor for certain was the Blueberry orange coconut (pictured above). The crackers themselves, because they're raw, are soft but SO flavorful. You could literally taste each flavor, in each bite. I shared them with my friend Cindy who isn't vegan (and doesn't really eat raw other than salads and that sort of thing), and she loved them! All the fruit gives them a natural sweetness which makes them a more satisfying snack, at least emotionally, in my opinion.
They come in a super handy resealable bag, and are only 109 calories per serving (that's 4 crackers). 4 crackers aren't mean to be a meal replacement of course, but are absolutely enough to give you some pre-workout energy, or to curb those mid-afternoon cravings. They retail for $6.50 and they carry them at Whole Foods in a couple of states. You can also order them online.
And the company is from San Diego which you KNOW I love – (San Diegooooooooo State!)
Here are the Mango raspberry with basil. Yum…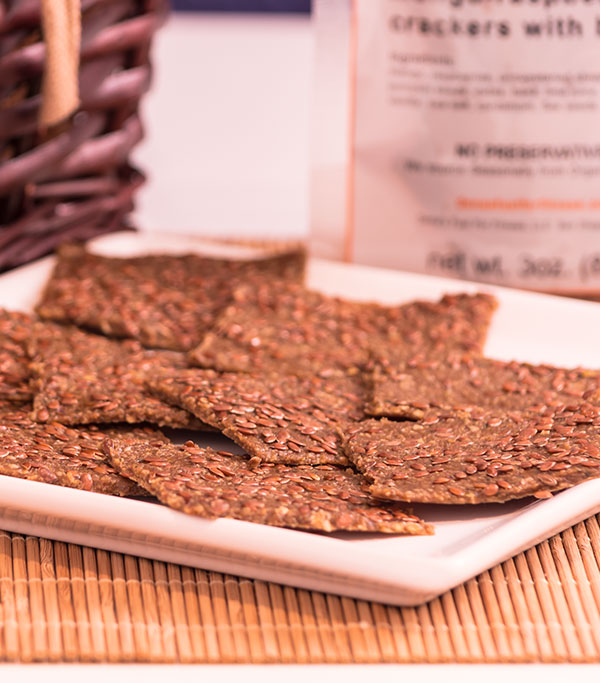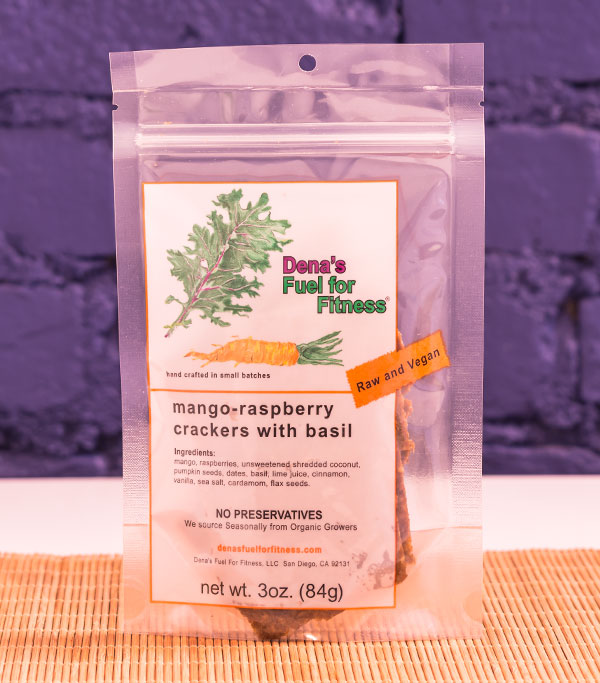 ---
The Giveaway
One lucky reader, to be chosen by random, is going to win TWO packages of Dena's Fuel for Fitness crackers, Blueberry Orange Coconut and Mango Raspberry with Basil.
The contest is open until Midnight (Mountain time), Thursday 12/11. The winner will be chosen randomly and announced the following day. To Enter: All you gotta do is leave a comment below telling us when you snack the most then log it into the rafflecopter widget. Is it all day long, like me? Do you like a snack before you work out, or before bedtime? Tell us! You can also earn extra entries via social media. Contest open to US residents only. Good luck!
*I was provided free product to review but the opinions are 100% mine!