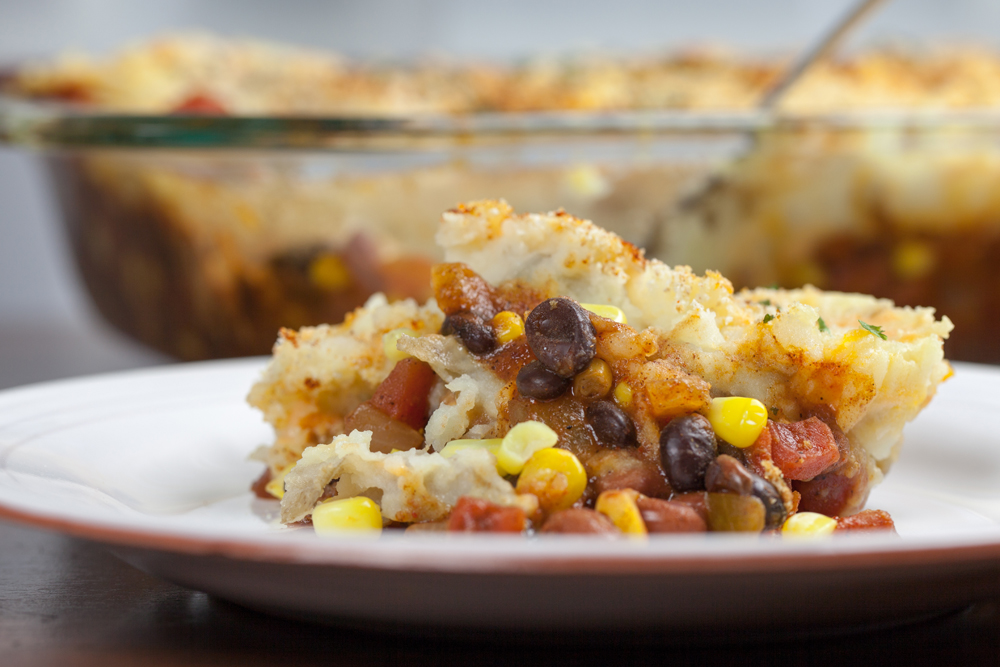 Hello internets! It's Wednesday and what better way to celebrate being halfway through the workweek than by tackling the question that I know has been on everyone's mind lately… What's the deal with Shepherd's and Chinese Pie!?! Are they the same thing? What makes it Chinese? Is anyone still reading?
…
Okay, well. Obviously no one cares, BUT I redid the photos from my original Tex-Mex Chinese Pie recipe and couldn't wait to share. Beans, corn, tomatoes, chilies… All covered in hearty mashed potatoes.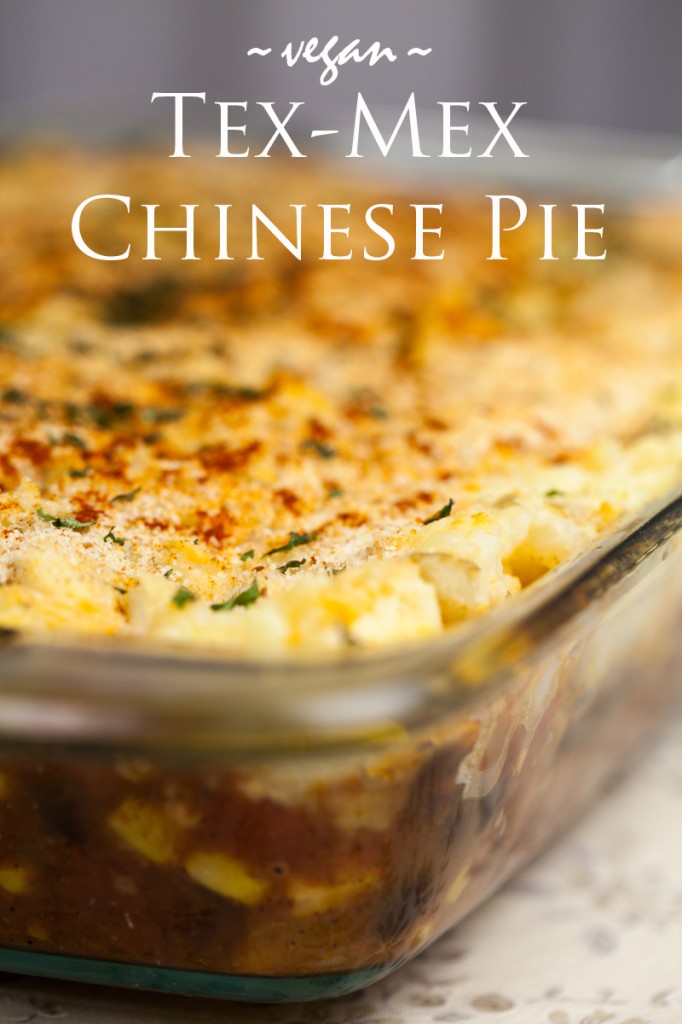 This is stick-to-yer-ribs food right here. My mom used to make the non-vegan, more traditional version quite a bit when I was a kid. Hamburger, corn, potatoes. It was one of my favorite things she made. She also made corn chowder.. and Chinese take-out. My mom was too busy to cook much, haha!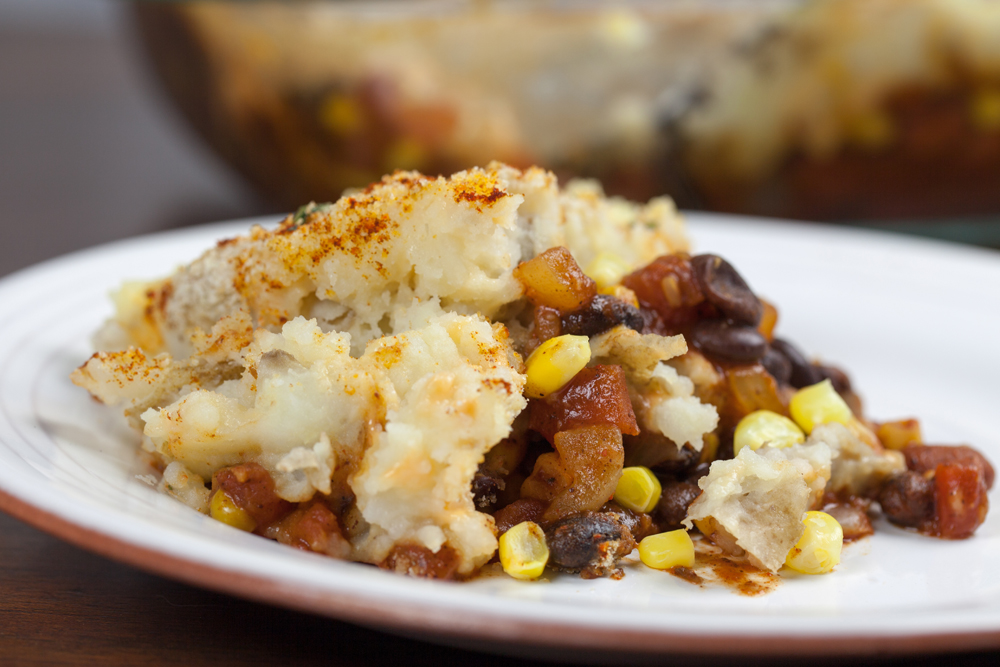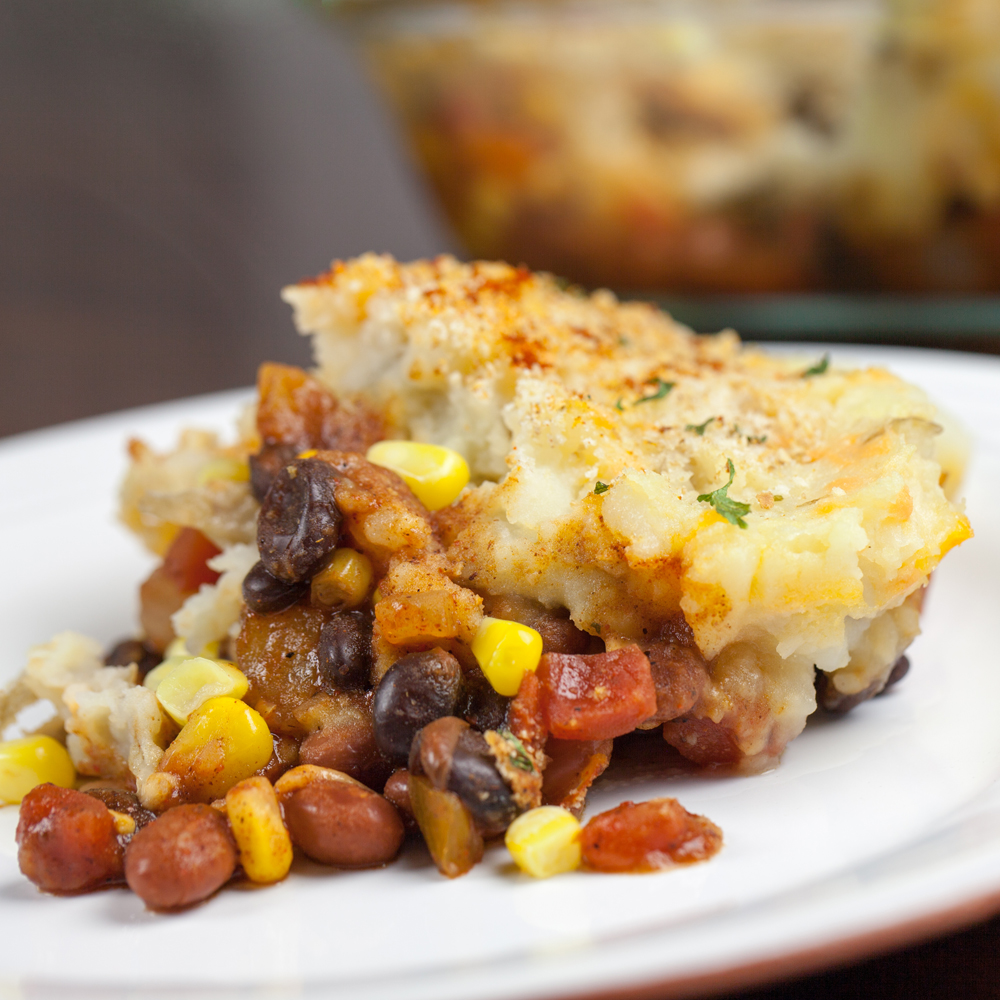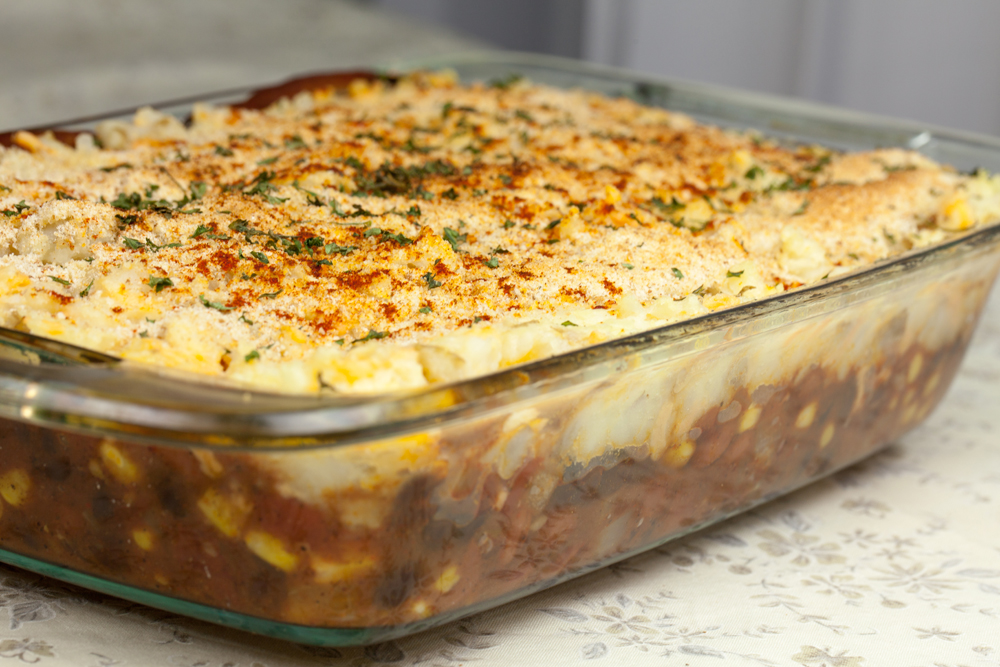 The original post with the recipe AND a nice history of why it's called Chinese Pie is here. Go check it out and add the ingredients to your shopping list pronto!