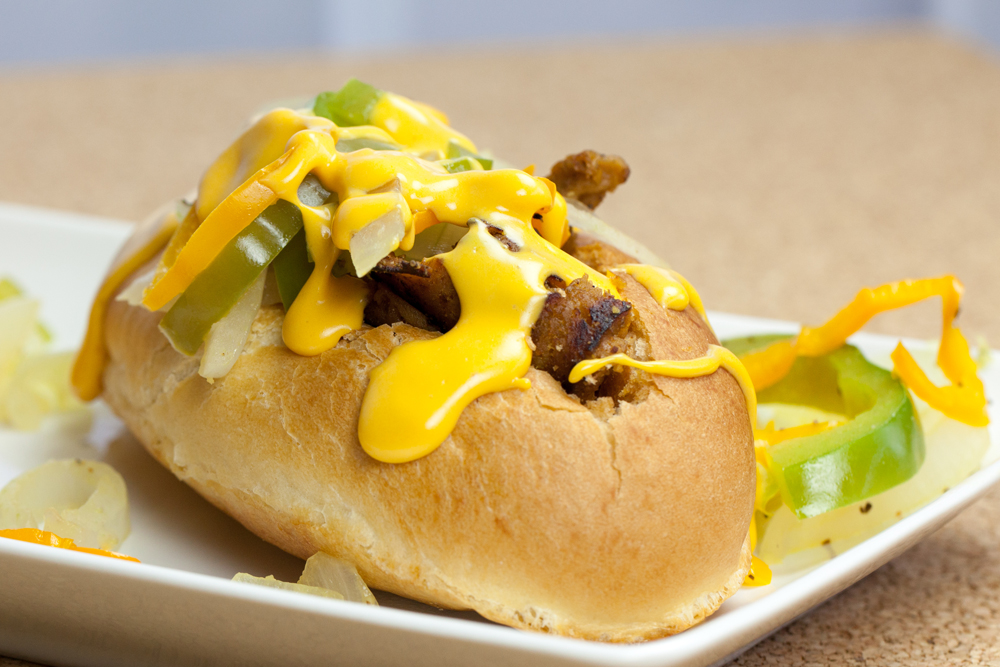 It's nearly impossible for me to look at these pictures without swearing. As in "Holy F*&%ing Gawd I want these right now!" It's also damn hard not to do a gloaty little dance and brag about how we vegans can still enjoy all the same foods, only better and more compassionate! I mean, doesn't this Vegan Philly Cheese Steak Sandwich prove that??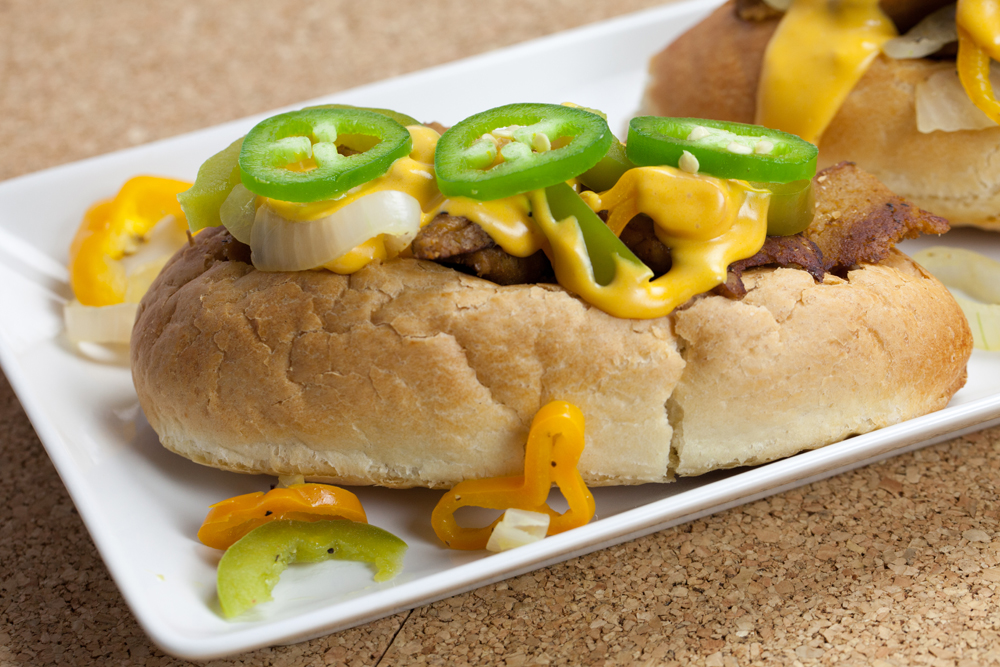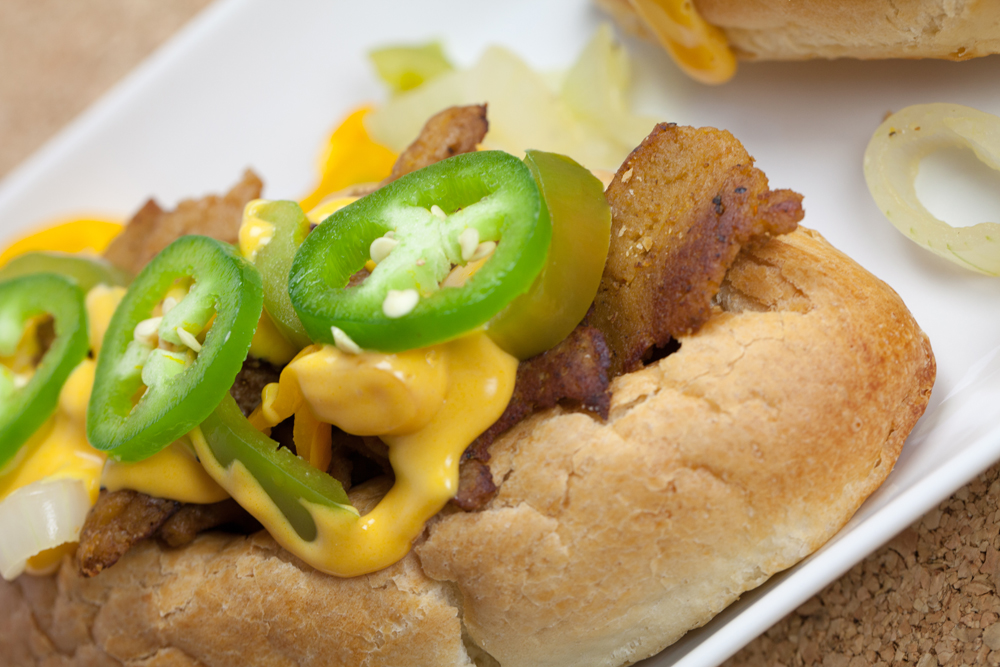 Not only insanely stuff-your-face-worthy, they're pretty easy to make too. Especially if you're like me and keep a couple loaves of delicious homemade seitan in the freezer at all times! Then all you have to do is saute some peppers and onions, whip up a delicious Daiya cheese sauce, and dinner is served!
Or lunch. Like I said, these are easy and aren't going to take up much time. They'll taste like they did though! All that flavorful seitan, veggies, just a hint of heat… smothered in creamy cheese sauce!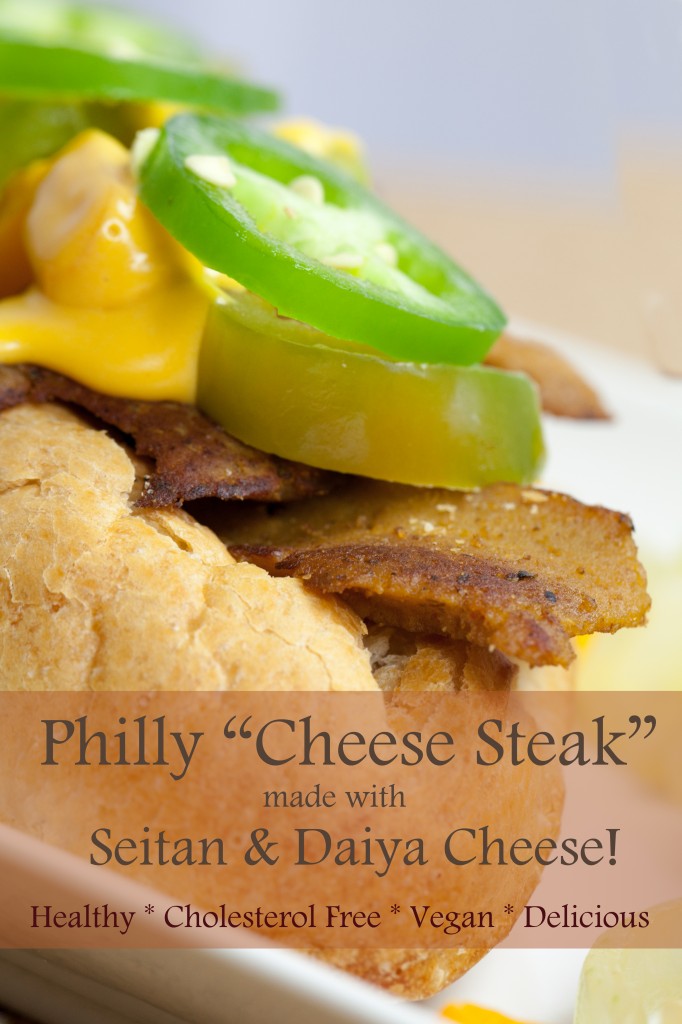 I don't think I had ever eaten an actual Philly cheese steak until I moved to CO in 2006. I was never a big meat eater and this particular sandwich seemed pretty greasy and not terribly appetizing. The vegan version though? WONDERFUL! You should make it this weekend!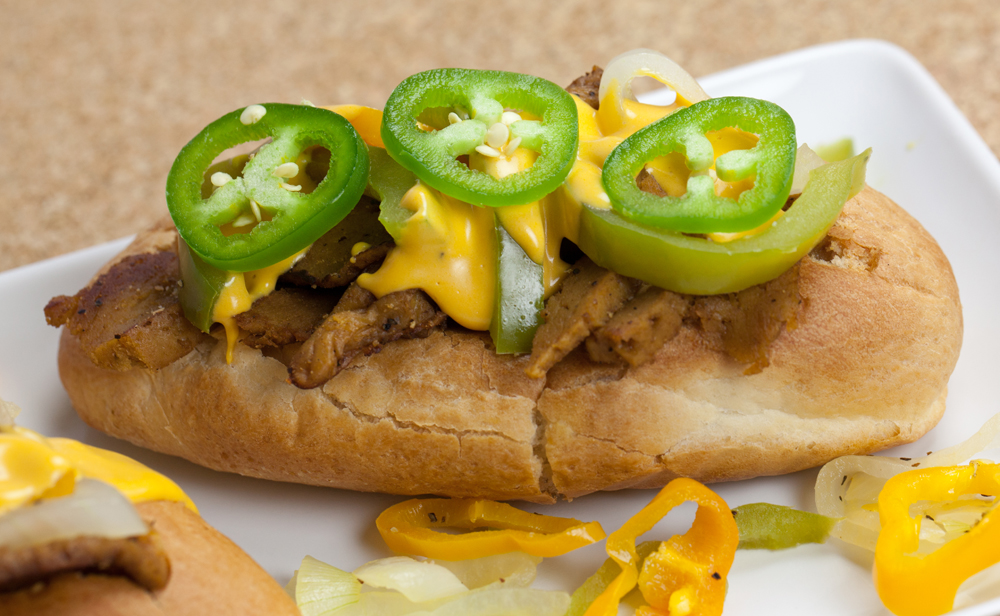 ---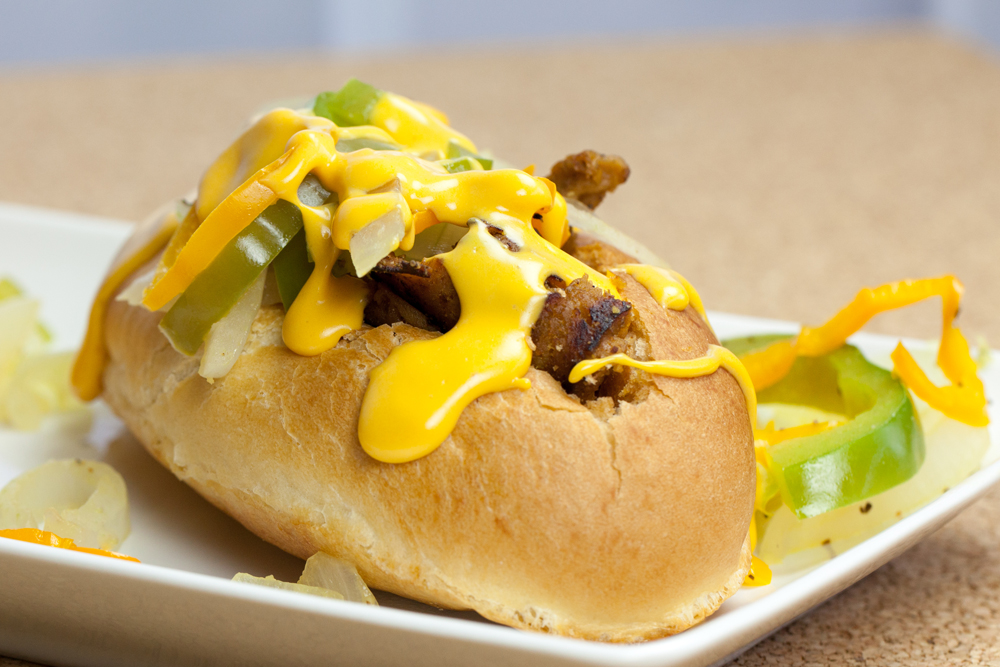 Vegan Philly Cheese Steak
2015-01-29 08:04:06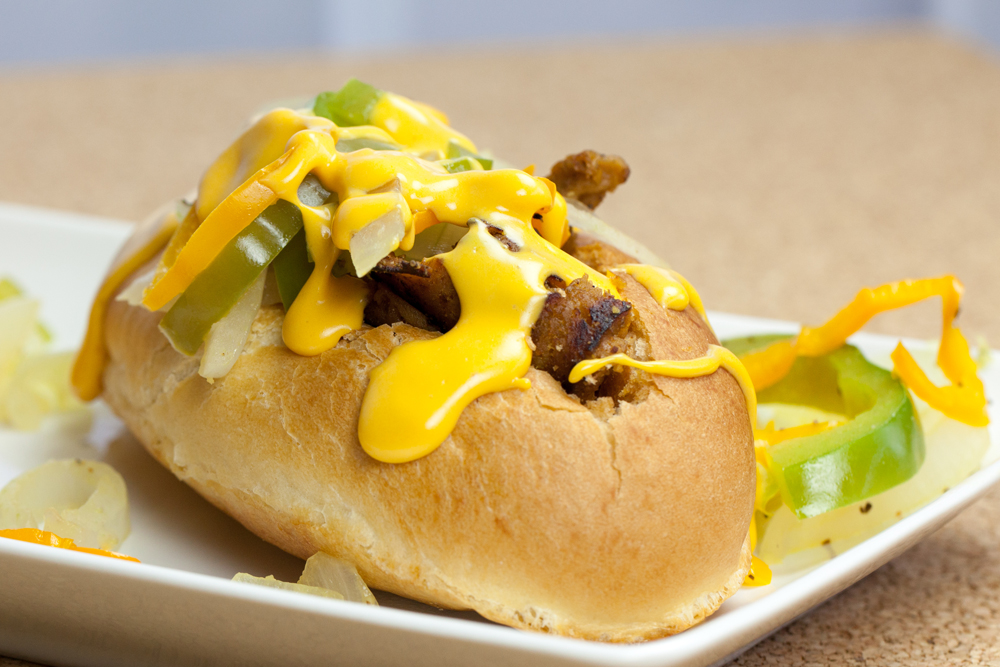 Serves 4
Ingredients
1 large onion, sliced
1 1/2 bell peppers, any color, sliced
1/2 teaspoon crushed red pepper
2 loaves homemade seitan, thinly sliced
1 tablespoon oil for frying
1 teaspoon steak seasoning
Salt
2 tablespoon vegan worcestershire sauce
8 ounces Daiya cheddar
1/4 cup almond milk
4 soft rolls, warmed
Sandwich
Water saute the onion and bell peppers over medium heat with the crushed red pepper, 8-10 minutes, until soft. Set aside.
In the same pan, heat the oil over medium heat. When it's hot, add the seitan strips. Flip after 3-4 minutes and add the worcestershire sauce and the steak seasoning, along with a dash of salt if desired. When the seitan is about as crisp as you want it, add the peppers and onions back in just to warm them.
Cheese Sauce
Combine the Daiya and almond milk together in a small pot over low heat, stirring until smooth. Add the seitan and peppers to the warm buns, then top with the cheese sauce, about a quarter on each. Add other toppings as desired (jalapenos, diced tomatoes, whatever!). Serve immediately.
That Was Vegan? http://www.thatwasvegan.com/