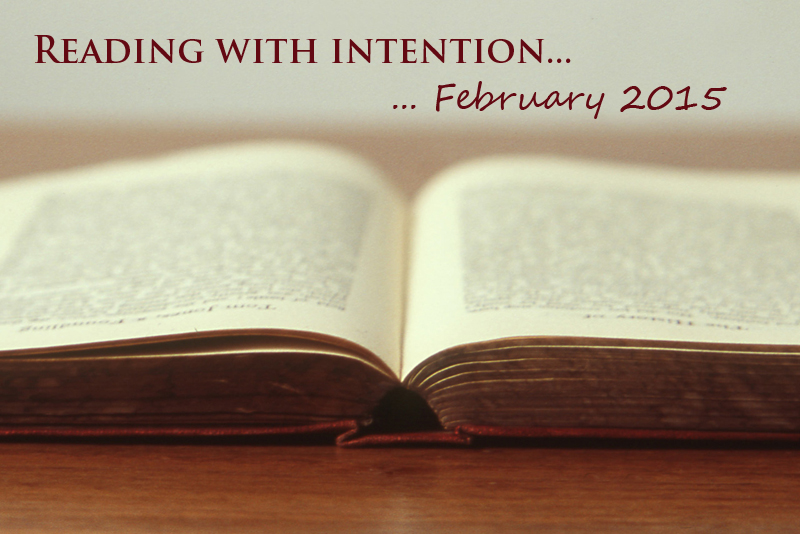 I learned something interesting in this first month of Reading with Intention, and that is: I can't actually predict what or how much I'm going to read. Which is okay! This isn't about doing my homework to get a passing grade. This is really just about tracking what I read, and trying to make sure I'm mindful about my choices, as opposed to just reading whatever happens to be lying around.
Also, I joined Goodreads, based on your suggestions. Here's my Reading with Intention bookshelf, and please feel free to friend me!
So, last month I set out to read five books. And I did read five, just not the five I thought I would! Funny how that works. Here's what I read:
Books I set out to read but haven't quite finished yet?
I'm leaving them off the list for February because a bunch of other books just popped up at the library, but they'll be back on my list soon!
---
Books for February 2015
So yah, that's my list for this month. Have any recommendations for me? PLEASE SHARE! And tell us what you're reading right now!