Hello my friends! Just swooping in for a quick update on the progress over in condo-land… Here's what my living room is looking like with some GORGEOUS new flooring: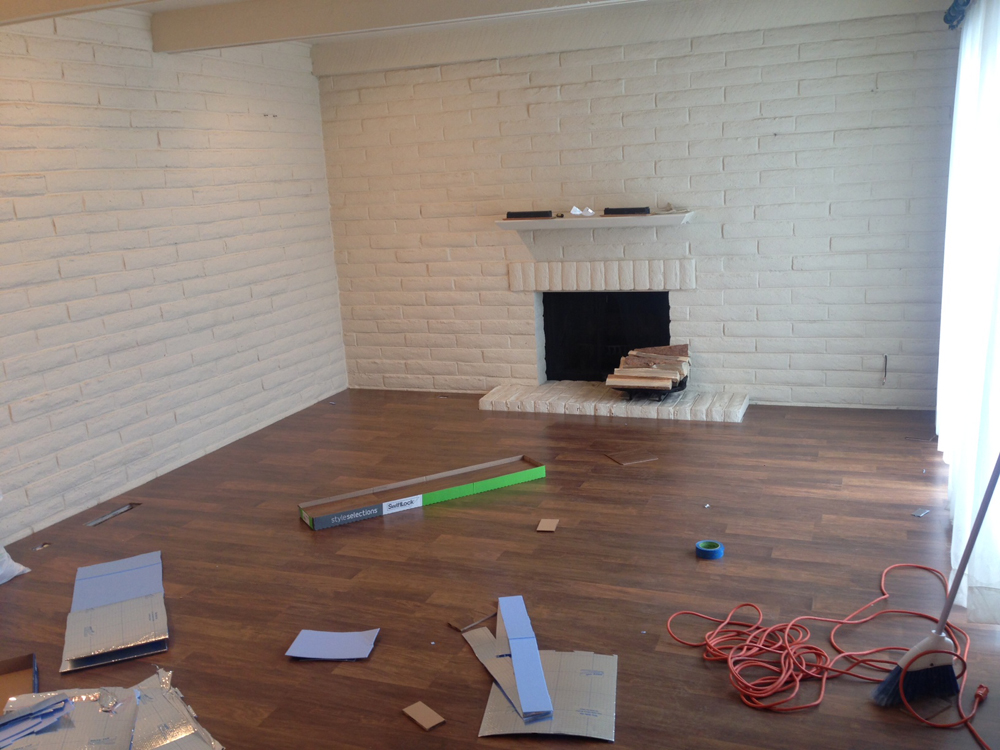 And the kitchen (which will have the same flooring as the living room) with all the new cabinets stacked up… and you can see we had started tearing out the old ones: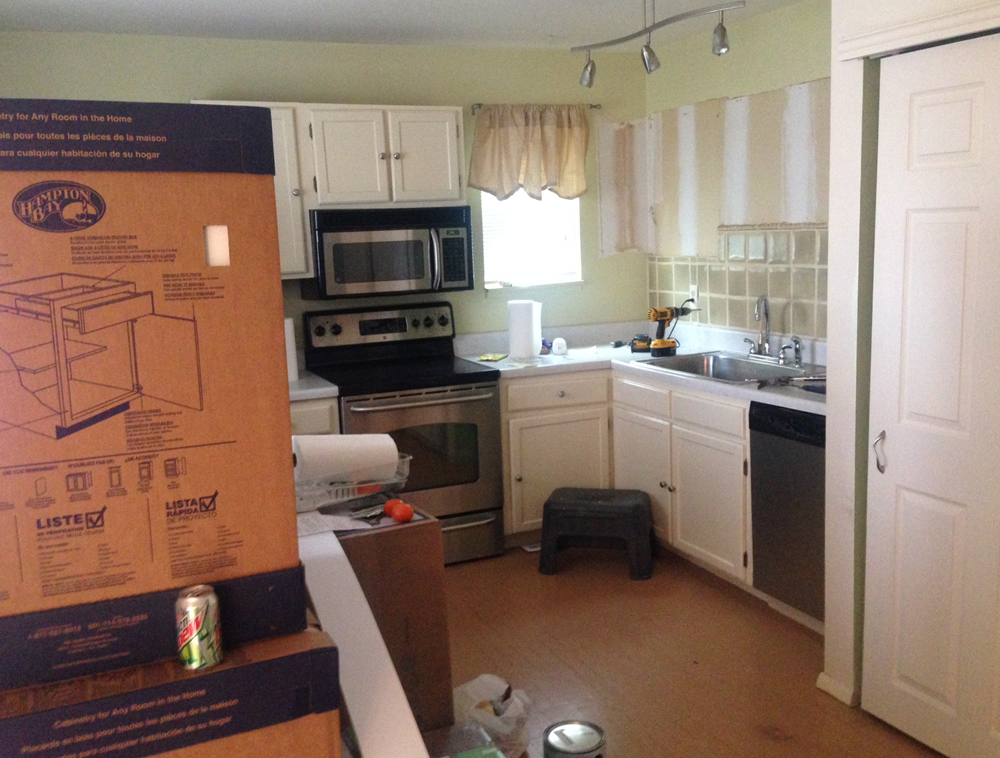 And the focus of SO MUCH of my rage… the mirrors glued to the wall in my new bedroom. Which, thankfully, have finally come down. Now I just need to patch the wall and paint. Seriously people, the next time you're like "Ooh, I should totally glue these mirrors to the wall!", please don't.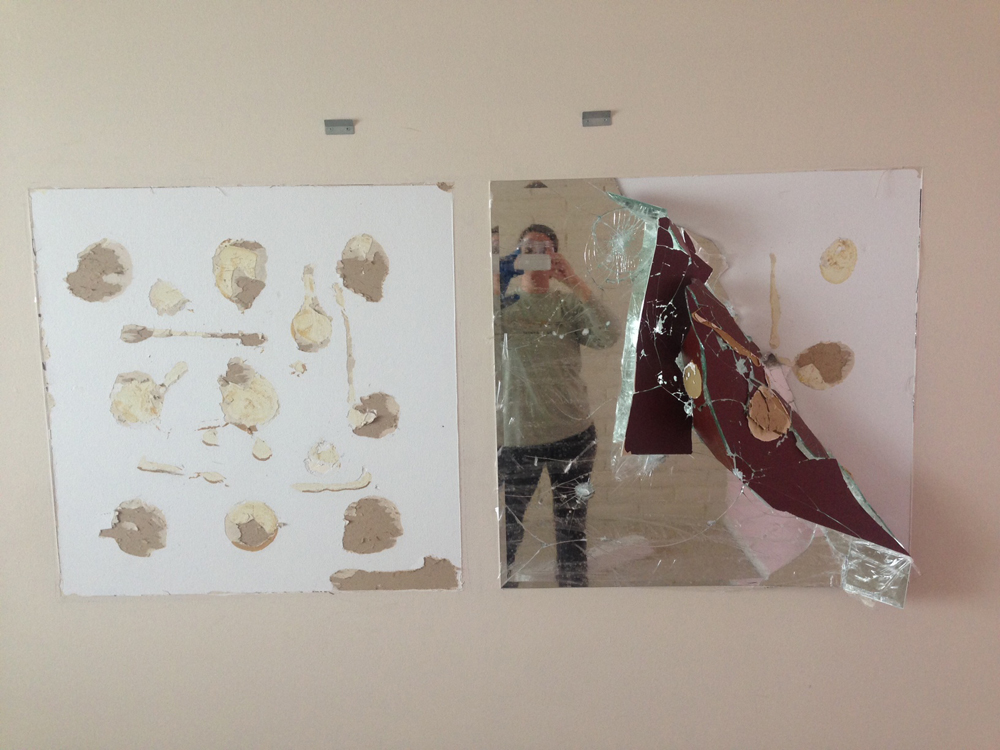 Gah! Looking at these pictures reminds me of how much work I still have to do. Trying to breathe and not freak out too much 🙂
I'd have to say though that the best part of my new place is the neighbors. Especially these guys (although the human neighbors are really nice too!):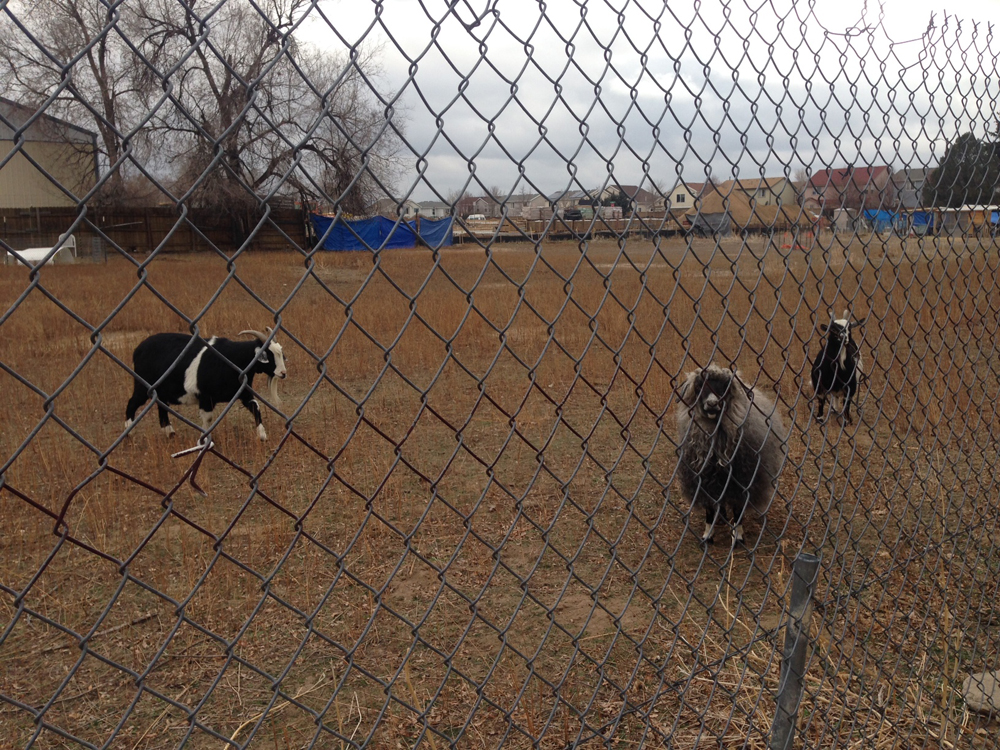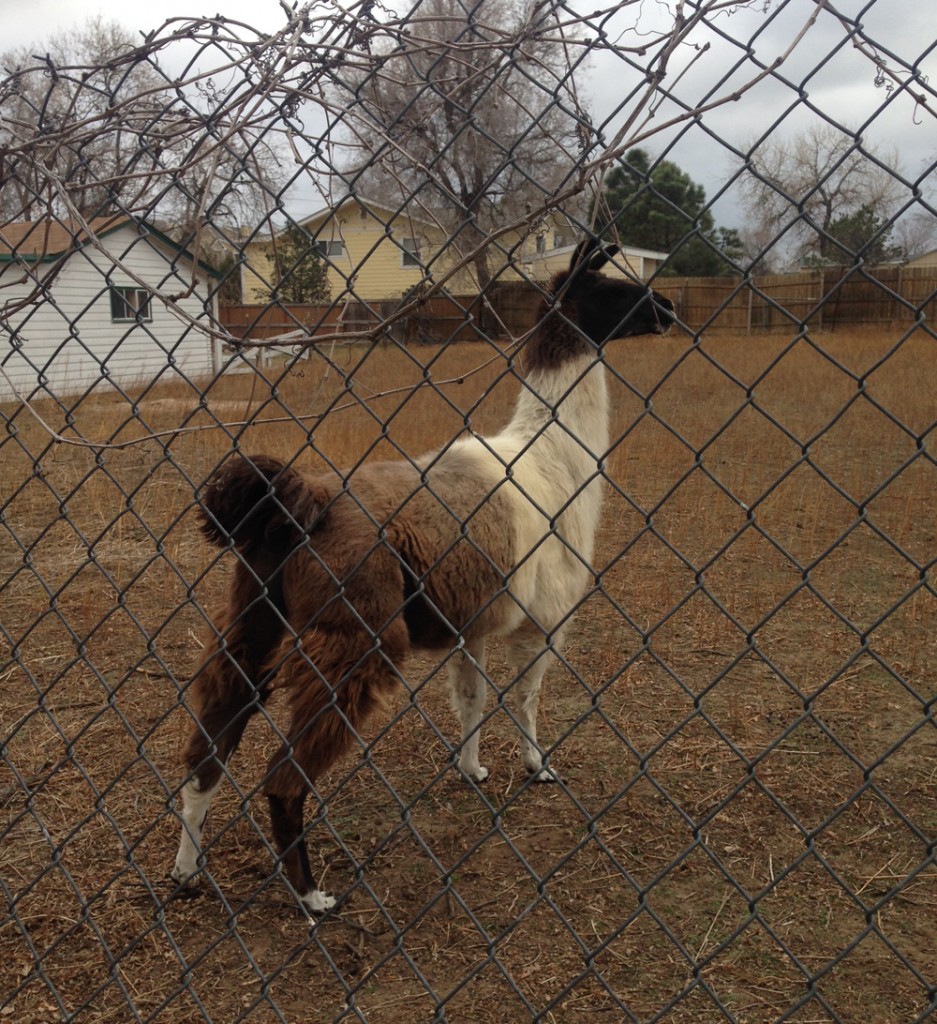 Not pictured is the alpaca. What a strange looking creature he is! And no, I didn't move to the country. I live in Denver… I just happen to live next door to these adorable creatures!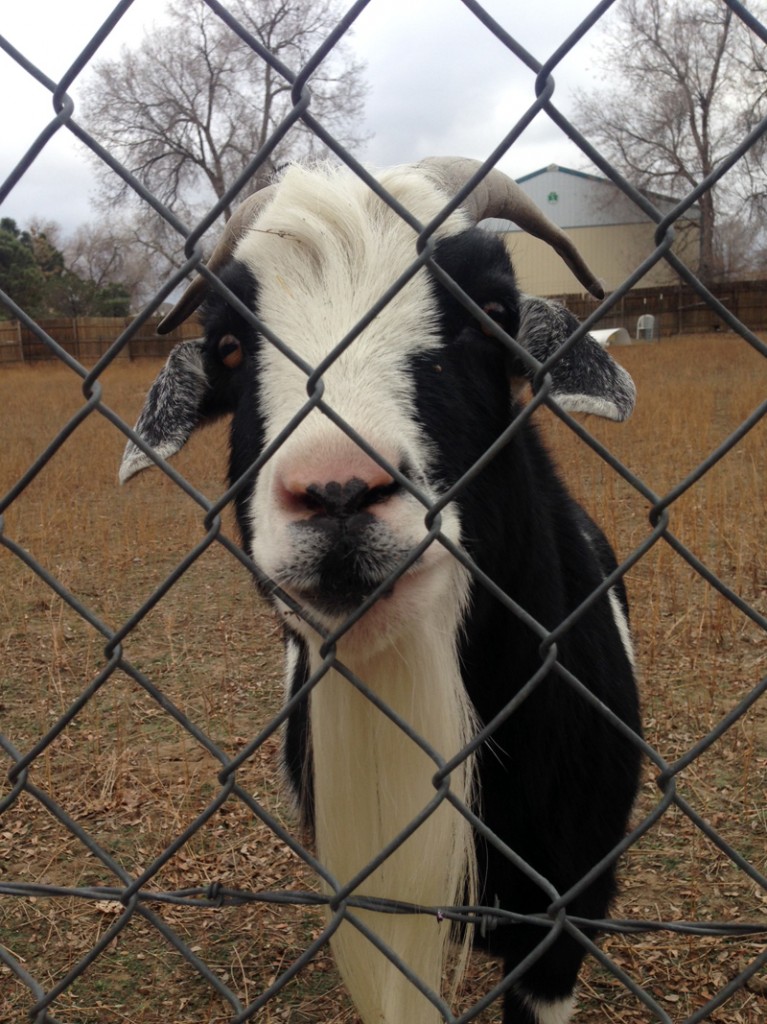 When all the work is done I promise to do a proper before and after like I did with my last house! In the meantime, please keep your fingers crossed for me that I make it through this without losing my mind, haha!