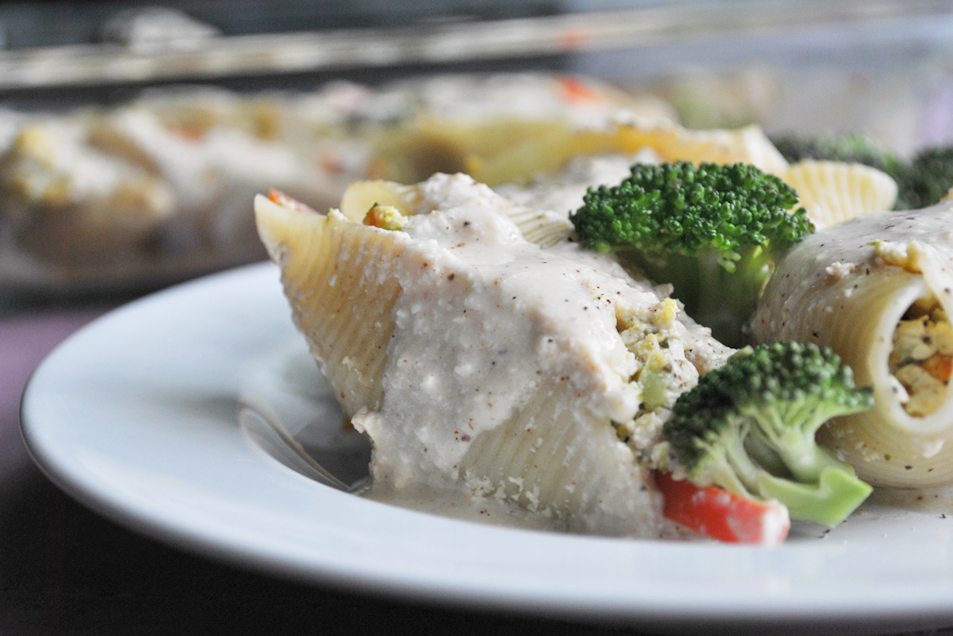 Vegan Veggie Stuffed Shells with Alfredo Sauce. Broccoli, carrots, and bell pepper. Amazingly flavorful tofu ricotta. A creamy white sauce that is shockingly low in calories. So much flavor and comfort all wrapped up into one dish, and it's actually quite good for you!
I first made this a couple weeks back, but the pictures just didn't turn out. So I remade it this past Saturday. And I've been eating it ever since. Happily! No complaining about leftovers when the leftovers in question are stuffed shells full of fresh veggies and my very favorite sauce of all!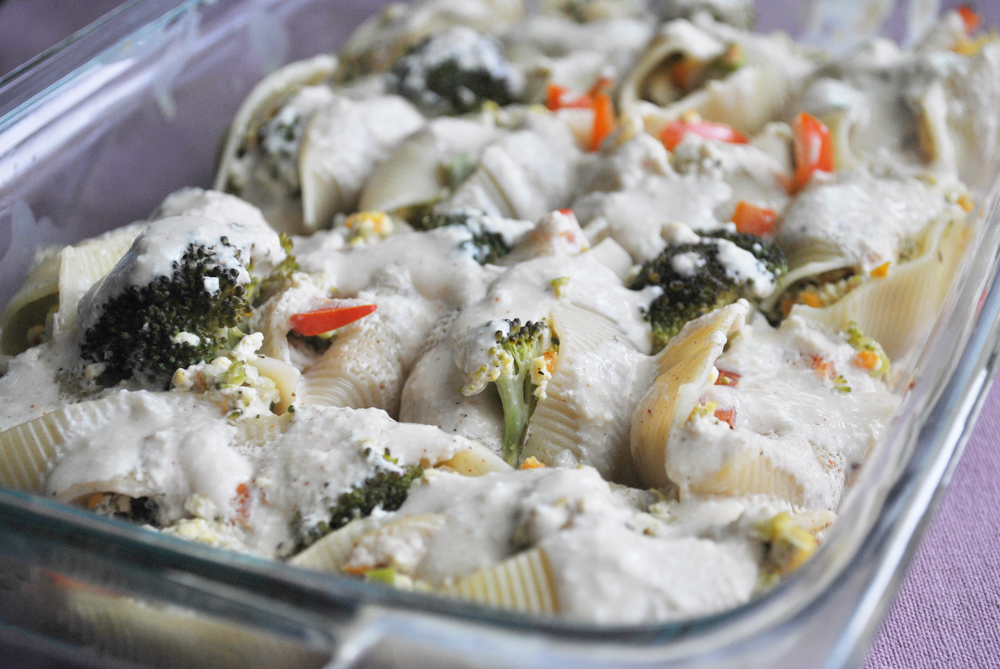 What else have I been doing? Working on the condo. Unfortunately I haven't wrapped up any big projects that are picture-worthy just yet, mostly just little things here and there. It's been raining a lot, and the dreary weather combined with the recent end of a very stressful episode in my life have given me all the excuse I need to be a bit lazy. I've been reading, I've been napping, and I've been binge-watching Sons of Anarchy on Netflix. Yes, I'm late to the party but ohmygawd I cannot believe that hottie Jax is the same sweet boy from Queer as Folk, can you?
I did do one thing this past weekend that I really deserve want to brag about: I removed the ugly old 'hollywood' style light from the downstairs half bath! All by myself! You know the kind, the row of big-ass bulbs that will blind you if happen to glance up? This was my first electrical work. Jason used to do it all when we remodeled houses together. I was nervous but very proud of myself when it was done and I hadn't been electrocuted. I've patched the wall, it's just waiting for paint before I'm ready to install my new light. How freaking cool is this? I love it. Before I can paint though, I need to swap out the sink in my (brand new, gah!) vanity. I was rushing when I bought it and I just don't like the sink. So I'll swap it out with a new one, then paint, then install the light! Then maybe I'll share some pics. By then I'll practically be a certified electrician/plumber/painter/carpenter/etc!
Unless of course I'm too busy stuffing my face to get any work done…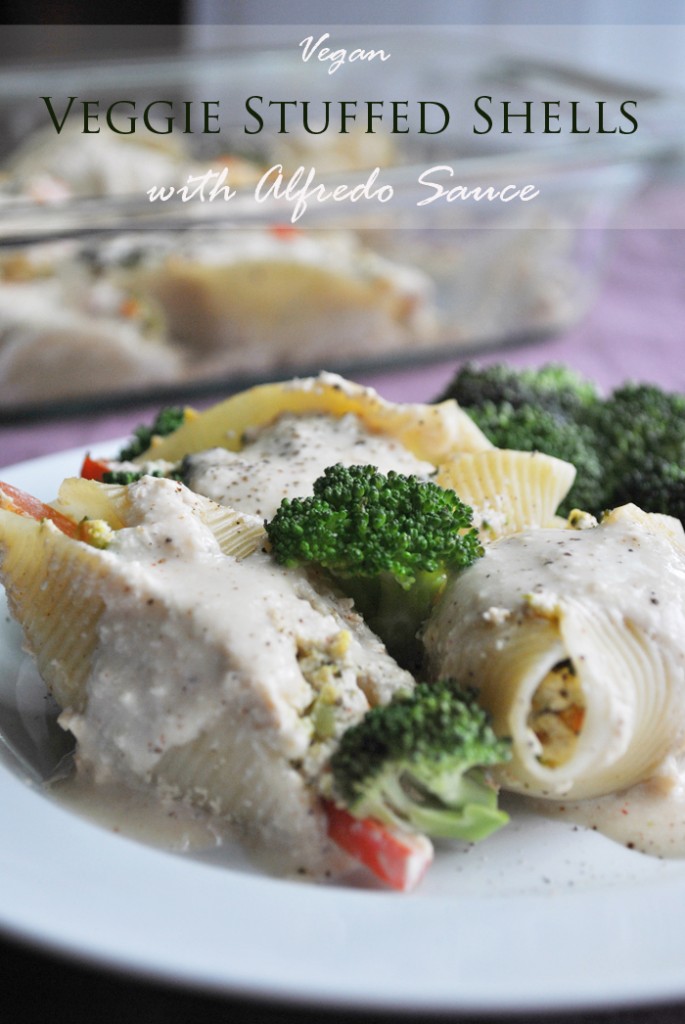 You really should add this to your weekly menu. The pasta and ricotta and white sauce are so decadent, no one will believe how healthy this dish is. And all those veggies!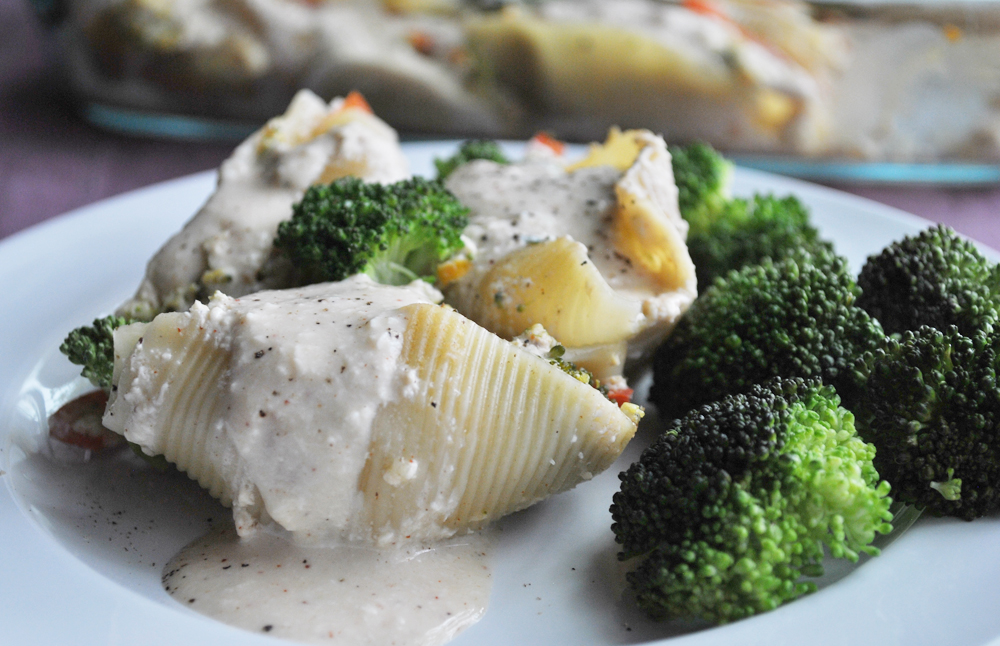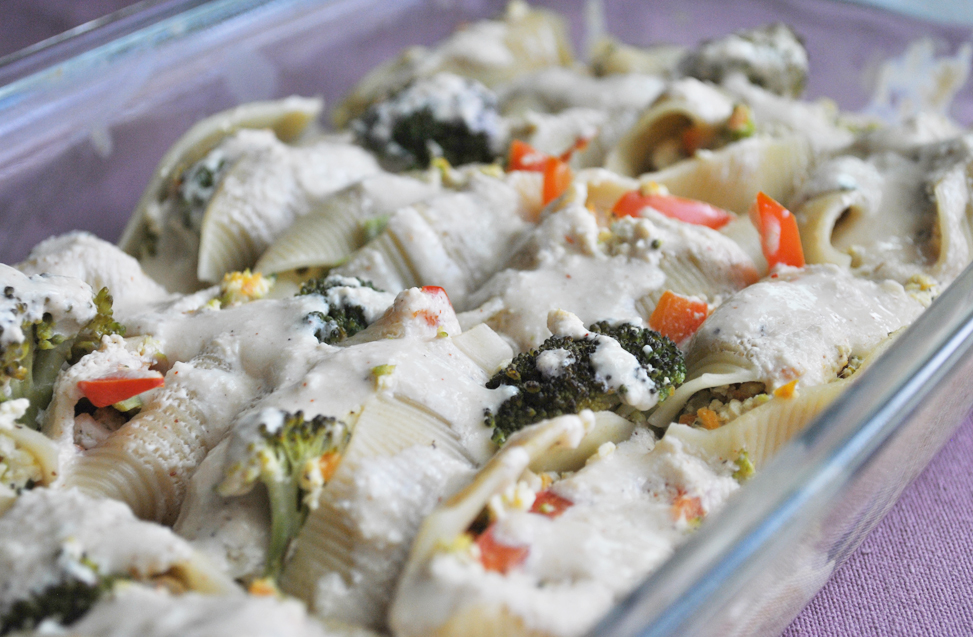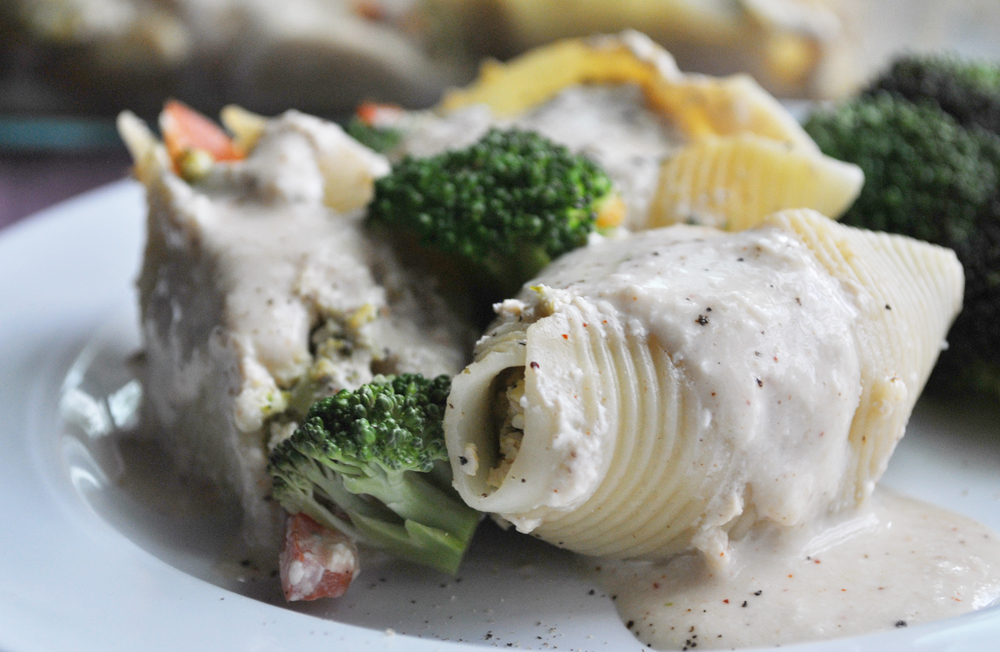 Just look at all that sauce!
---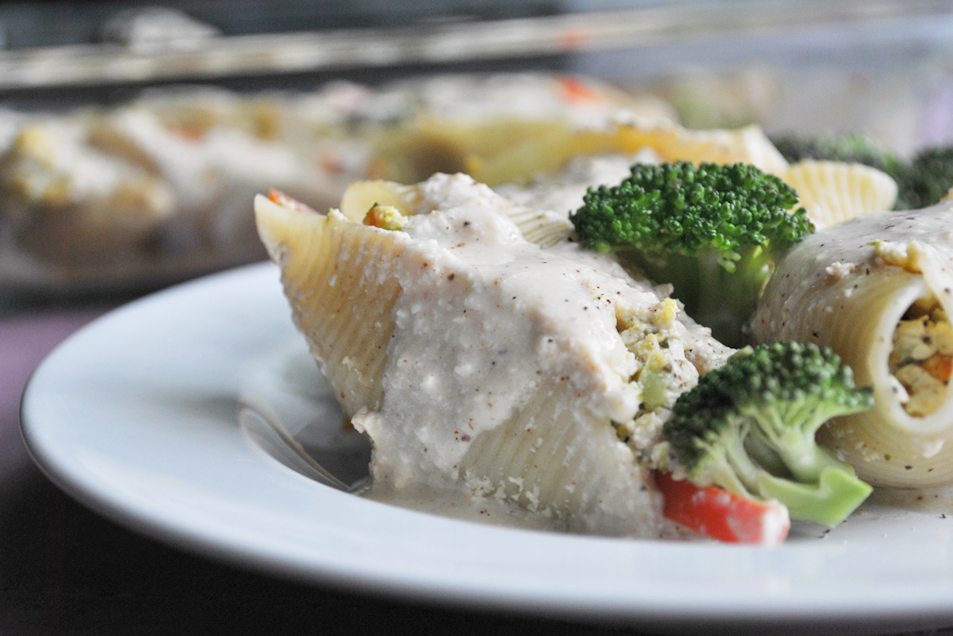 Vegan Veggie Stuffed Shells with Alfredo Sauce
2015-05-06 09:25:57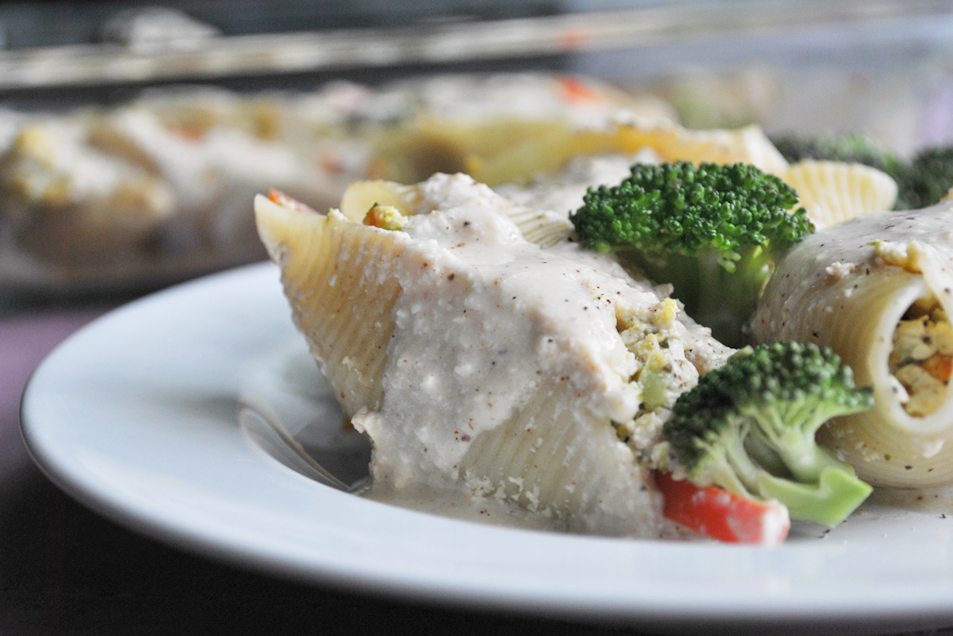 Serves 4
No one will believe how healthy this dish really is!
Ingredients
16-18 pasta shells (I used American Beauty "Jumbo")
1.5 cups broccoli florets, small bite-sized
1 carrot, grated
1/2 red bell pepper very thinly sliced
1 batch Vegan Alfredo from Happy Herbivore -sauce only, and with an extra 1/2 cup non-dairy milk mixed in
S&P
Instructions
Preheat oven to 375.
Cook the shells per package instructions, minus 2-3 minutes. While they're cooking, combine the veggies with the ricotta.
Spread half a cup or so of the alfredo on the bottom of a 7x11 baking dish. Stuff the shells and arrange in the baking dish. Drizzle about half the remaining alfredo sauce over the shells, cover with aluminum foil and bake for 30 minutes.
When they're done, warm the remaining sauce and drizzle over the shells just before serving. Sprinkle with S&P as desired and serve hot!
Notes
If you want the broccoli evenly throughout the shells, try giving it a pulse or two in the food processor while you're making the ricotta!
I had a little extra filling at the end, so I stuffed it all into the pan around the shells. Looked a little messy but still tasted delicious!
That Was Vegan? http://www.thatwasvegan.com/