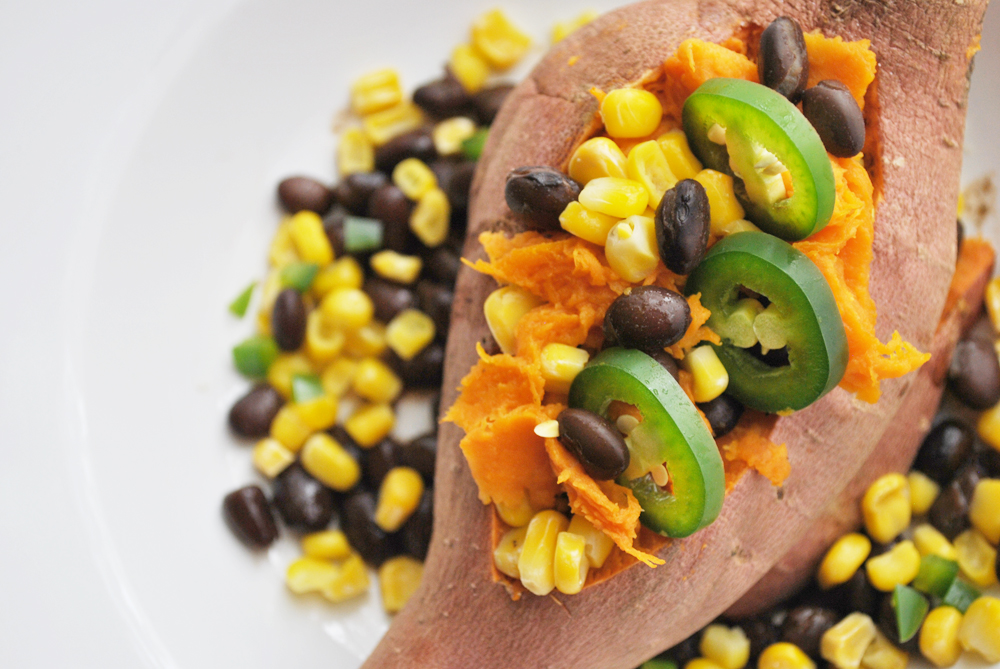 My obsession with baked potatoes continues… This week it just happens to be sweet potatoes. Specifically, Tex-Mex Sweet Potatoes with beans and corn and jalapenos! I also realized that I never posted my May reading round-up, so I've added it down at the bottom, if you're interested.
But first we're gonna talk taters! Baked potatoes are so comforting and healthy and delicious and you get to decide how simple or complicated the toppings are. Here, for example, I went with:
A sweet potato, microwaved for about 5 minutes
Half a can of "chili seasoned" black beans
A heaping half cup of sweet corn, and
One jalapeno
Salt
Truly, that's all that's in there! You could make a bit more decadent, sure, by adding some vegan butter or cheese, but I was like eh, why bother?
This potato was perfect in it's simplicity, so why mess with a good thing?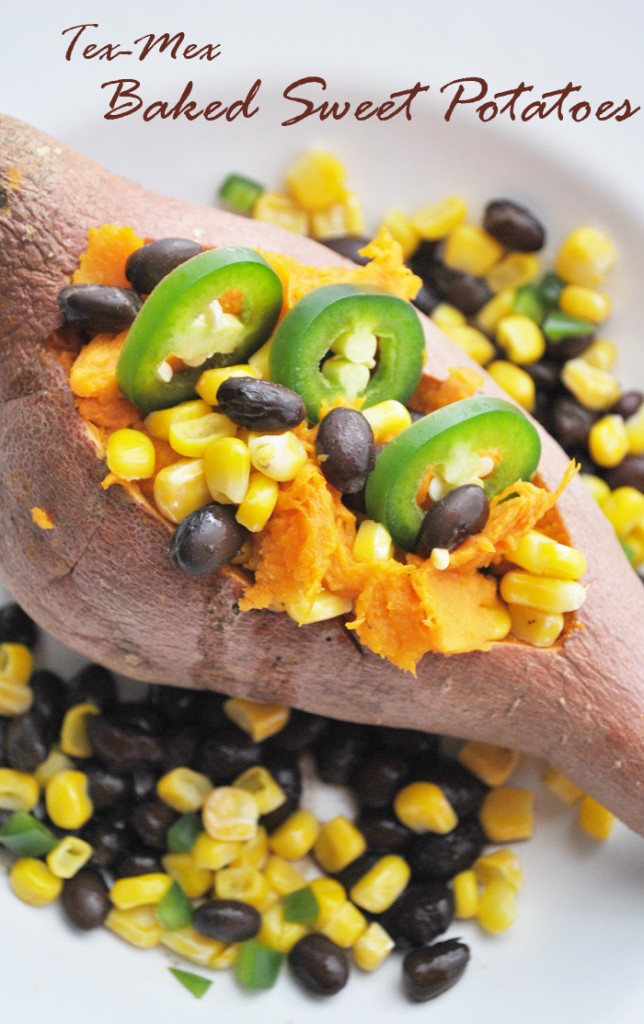 There's seriously no actual recipe for this one. Bake your potato (or be lazy like me and probably die someday of microwave-induced brain tumors, it's your call), heat your beans and corn, and dice up some jalapenos. If you're using the chili beans, the only seasoning you'll really need is a little salt. If your beans aren't seasoned already, I'd go with cumin and chili powder and salt and maybe a little garlic!
I didn't read a ton in April, but here they are!
---
Books for May 2015