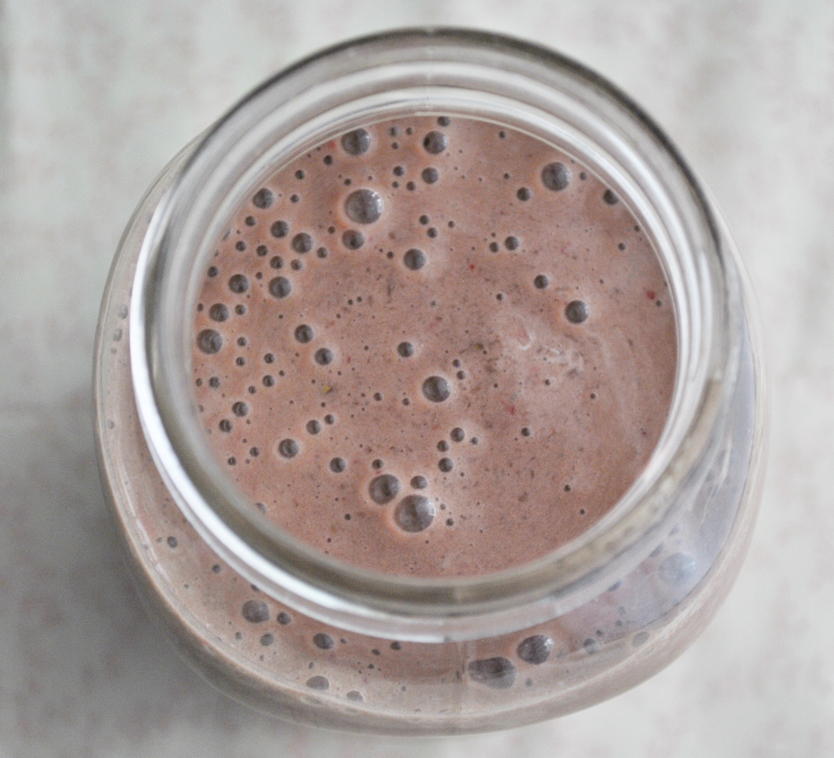 For those days when you can't decide between a smoothie and a milkshake, I give you this: The Vegan Banana Split Smoothie! It's ridiculously good, and also full of protein, thanks to Sunwarrior! They sent me a few packs of their new Classic Plus organic, raw, plant-based protein in chocolate and vanilla to try out. I'm not a huge user of protein shakes, mostly because I'm no gym rat, but I do love smoothies. And I have been known to take some ridiculously long, hard, difficult hikes, so I can see how these packs of protein powder will come in handy!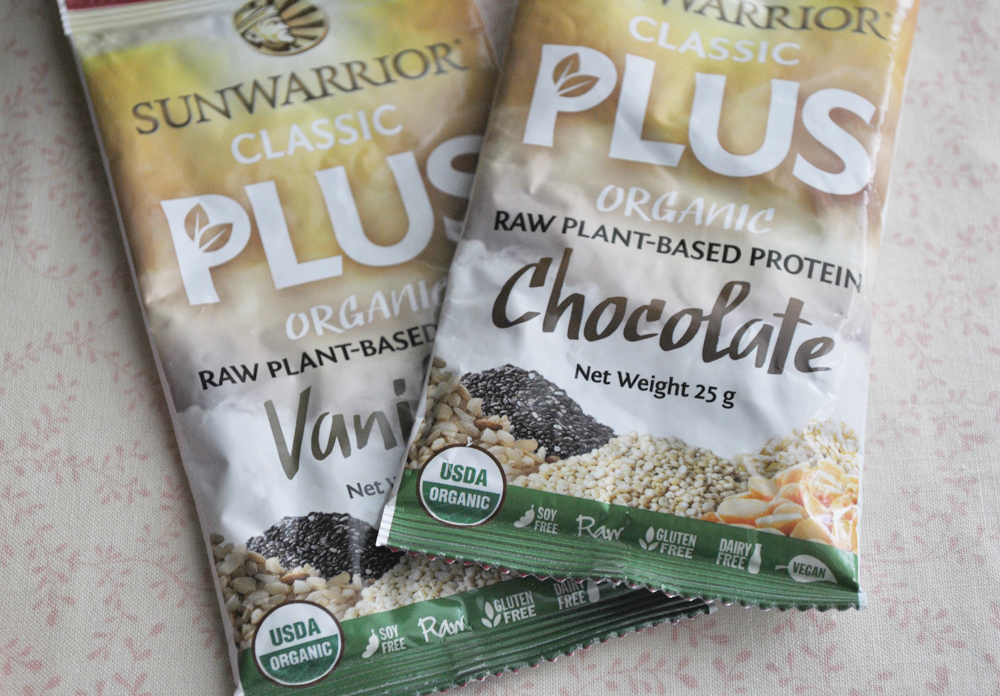 Sally and I actually went for a run this past weekend, and afterwards I decided to whip up a smoothie. At first I was just going to mix the chocolate powder with some unsweetened cashew milk I had in the fridge, and maybe throw in some fruit, but then I realized the package So Delicious had sent me also contained chocolate coconut milk. And I happened to have both strawberries and bananas on hand…
Suddenly I knew what I had to make.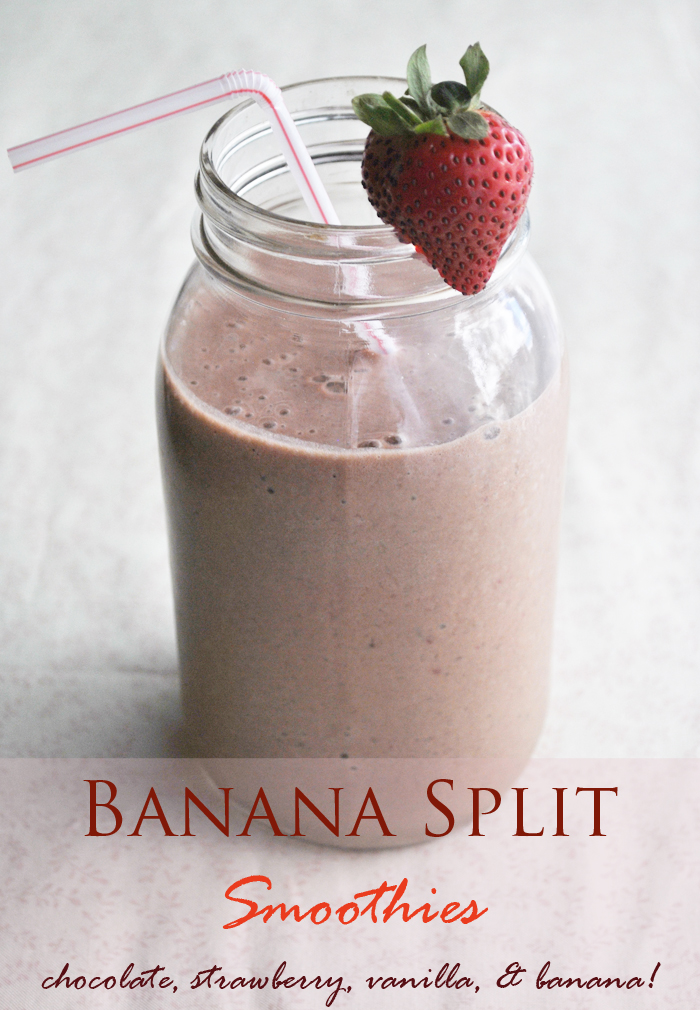 Sunwarrior vanilla protein powder
So Delicious chocolate milk
Banana
Strawberries
Ice
It's really really delicious, and with all the flavors of a banana split- yet made with healthy ingredients, it's the perfect way to give yourself a post-workout treat!
And speaking of workouts, look at this guy run!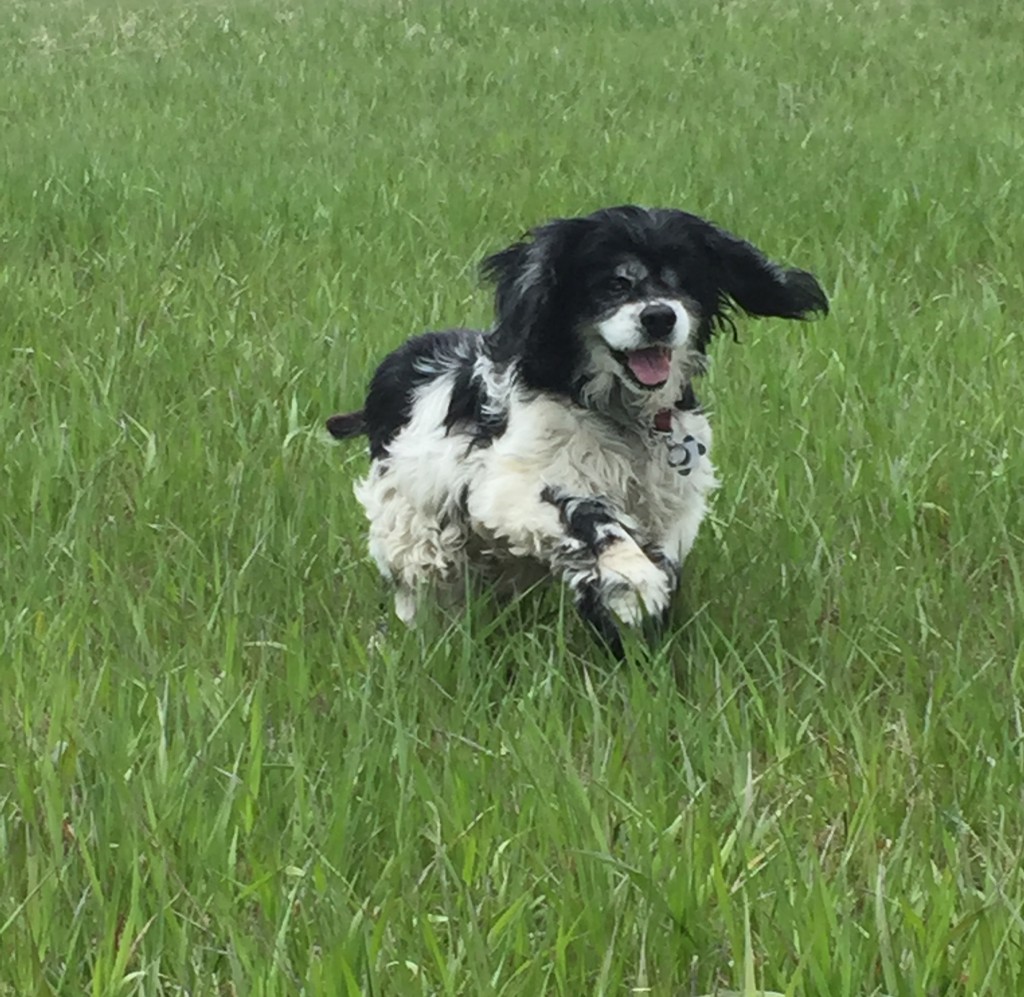 I love Cooper so much! The amount of warm fuzzies I have for this dog cannot be over stated. Have you read his story? Poor kid had a rough start at life and almost met an untimely end, but now he's my sweet little prince, and I will continue to spoil him!
Too bad for him though, he can't have my Banana Split Smoothies. He did get a whole bunch of doggy treats tho!
---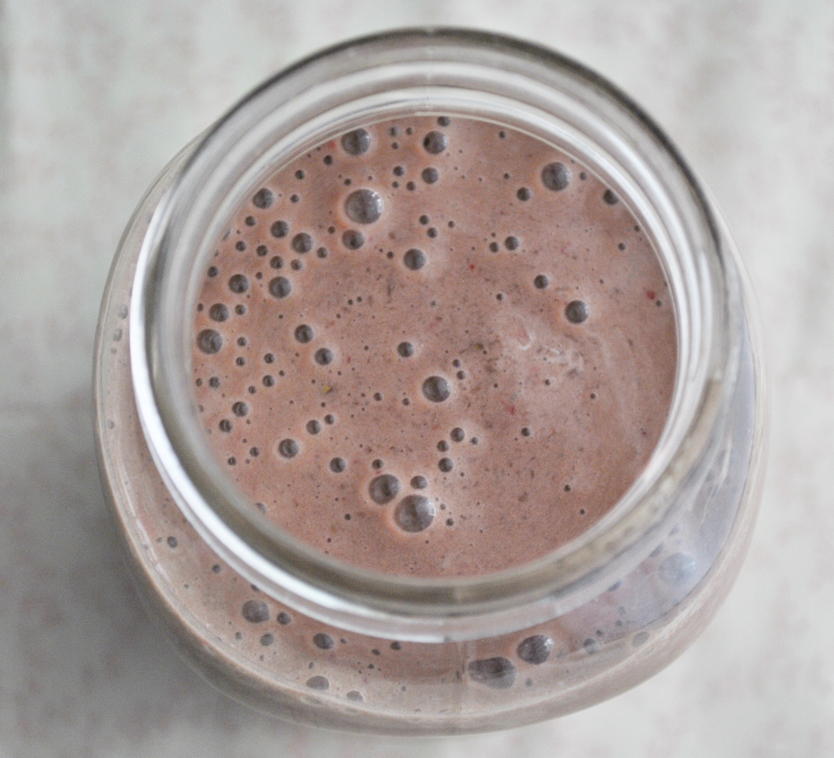 Banana Split Smoothie
2015-06-02 09:28:30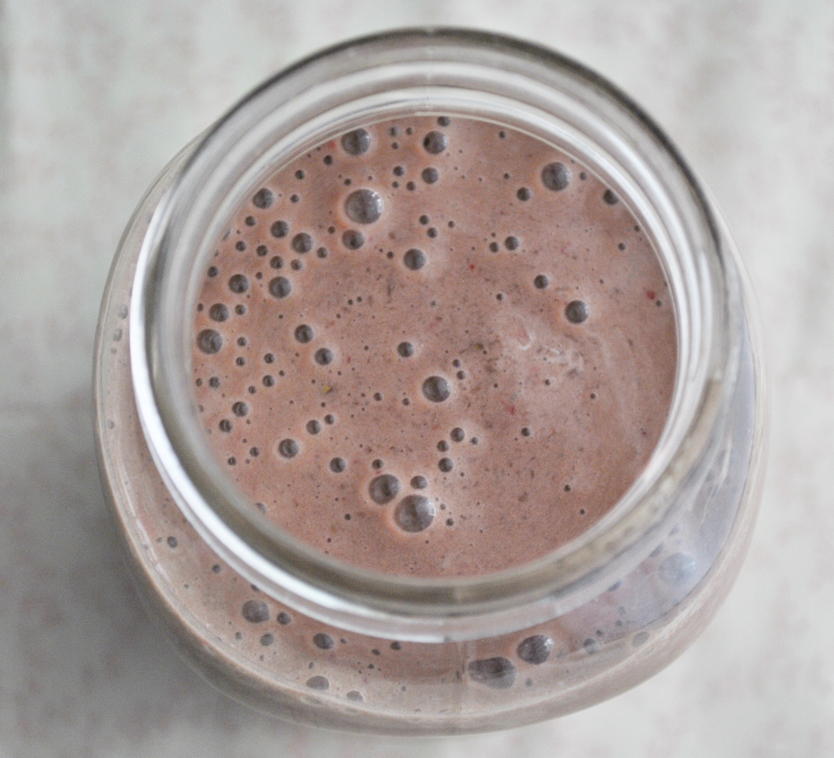 Serves 1
Ingredients
1 serving (25g) Sunwarrior vanilla protein powder
10oz So Delicious chocolate coconut milk
1 ripe banana
4 ripe strawberries w/ the leaves removed
1-2 cups ice
Instructions
Combine everything in your blender and pulse until smooth, but still thick! Enjoy cold!
That Was Vegan? http://www.thatwasvegan.com/