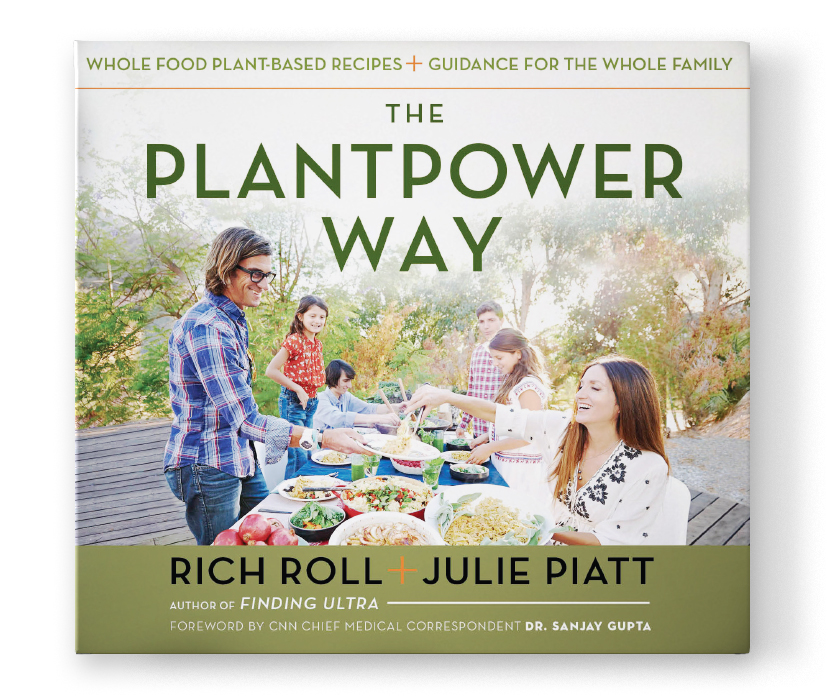 This giveaway has ended, congratulations to Kait! Another giveaway, another amazing vegan cookbook! This time we have The Plantpower Way: Whole Food Plant-Based Recipes and Guidance for the Whole Family by Rich Roll and Julie Piatt. He's a vegan ultra-distance athlete and she's a chef, so you know this one is going to be good!
This gorgeous book is full of practical advice, drool-worthy pictures, and (of course) fabulous recipes- including these delicious peanut butter cookies! Even better, the publisher has allowed me to share that recipe with you, so it's a lucky day all around. And, of course, one lucky winner will also get a copy of the book!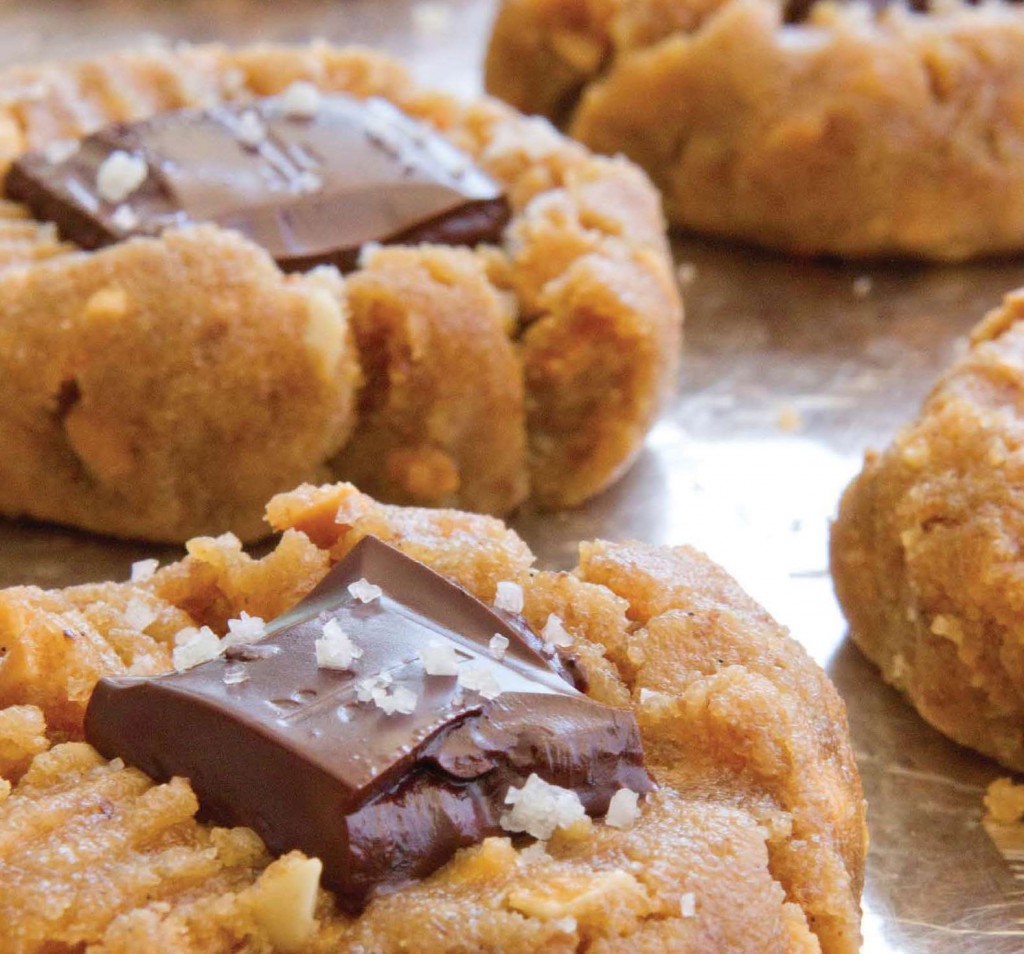 ---
The Giveaway
One lucky reader will win a copy of The Plantpower Way by Rich Roll and Julie Piatt! To enter, leave a comment below: What's the healthiest side-effect you've noticed since eating more plant-based meals? You can also score extra points with Twitter. Contest ends June 14th at midnight (mountain time). One winner will be chosen at random and announced the following day. Be sure and log your comment into the Rafflecopter to make it count! Open to residents of the US only.Good luck!
---
Peanut Butter Cookies
2015-06-05 11:17:59
Easily our all-time favorite cookies. Trapper is our family's master cookie chef. He likes to roll them into 1½"-diameter balls and then press them flat using the tines of a fork to make a nice space for the chocolate square. The texture will vary depending upon the brand of peanut butter used. The cookie dough should stick together like play dough when pressed. If you find your dough crumbling, add water in increments of 1 tablespoon. If it's sticky, add ground flaxseeds in increments of 1 tablespoon. In a word, perfection!
Ingredients
1 teaspoon coconut oil
2 tablespoons ground flaxseeds
1/4 cup filtered water
1 cup organic, natural-style crunchy peanut butter
1 1/4 cups organic sugar
2 teaspoons high-quality vanilla extract
1 bar Mayan dark chocolate or high-quality organic specialty chocolate (vegan)
1 teaspoon large-grain Celtic sea salt
Instructions
Preheat the oven to 350°F and grease a cookie sheet with the coconut oil using a paper towel.
To make a flaxseed egg, mix the ground flaxseeds and the filtered water. Let stand for 2
minutes and then whisk until the mixture has an egg-like texture. Add more filtered water as
needed to get the consistency of an egg.
In a medium bowl, mix the peanut butter and sugar, flaxseed "egg," and vanilla with clean
hands until well combined.
Roll 1 1/2 tablespoons of the mixture into smooth balls and place about 1" apart on the
prepared baking sheet.
Press flat using a fork, making a lined pattern on the cookies.
Press one square of dark chocolate in the center of each cookie. Strategically place large sea
salt crystals on top of the cookies.
Bake, until golden around the edges, 10 to 12 minutes. Let cool until they are slightly warm.
Carefully transfer to a serving plate using a spatula.
Devour.
Notes
Reprinted from The Plantpower Way by arrangement with Avery Books, a member of Penguin Group (USA) LLC, A Penguin Random House Company. Copyright © 2015, Rich Roll & Julie Piatt
That Was Vegan? http://www.thatwasvegan.com/